Hi!
How is life treating you? I hope there were some bright spots in your week! You being here today is definitely a bright spot in my week!
This week I shared two blog posts: one about rim locks and the other about fixing a picture frame. I hope you were able to check them out.
Thank you for following along with me here and on Facebook and/or Instagram. What I share on those platforms is mainly what comes to me on a whim, but that's what keeps things interesting – the daily randomness of life!
Here's the Happy List.
---
THE HAPPIEST LIGHTHOUSE
I would have been sorely disappointed if the artist painting this bright, colorful lighthouse in Spain was dressed in drab clothes.
Go see more pictures of the finished lighthouse and just try not to smile!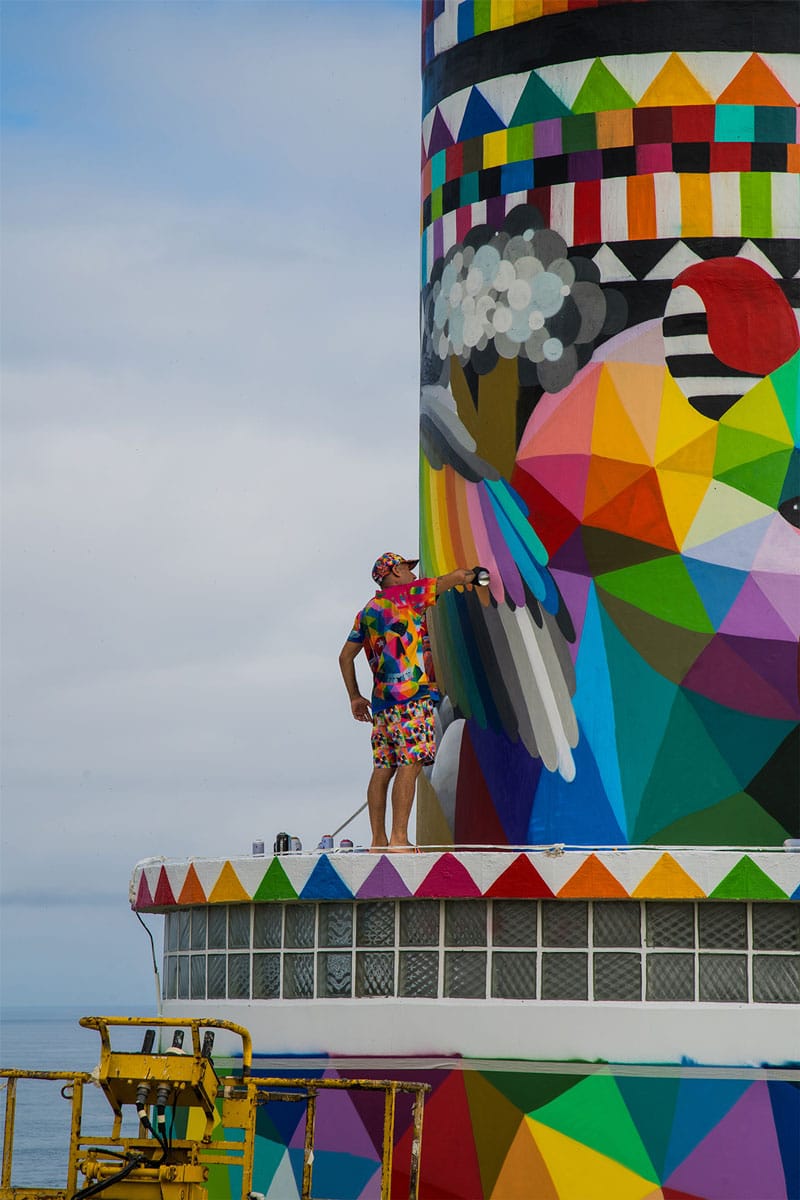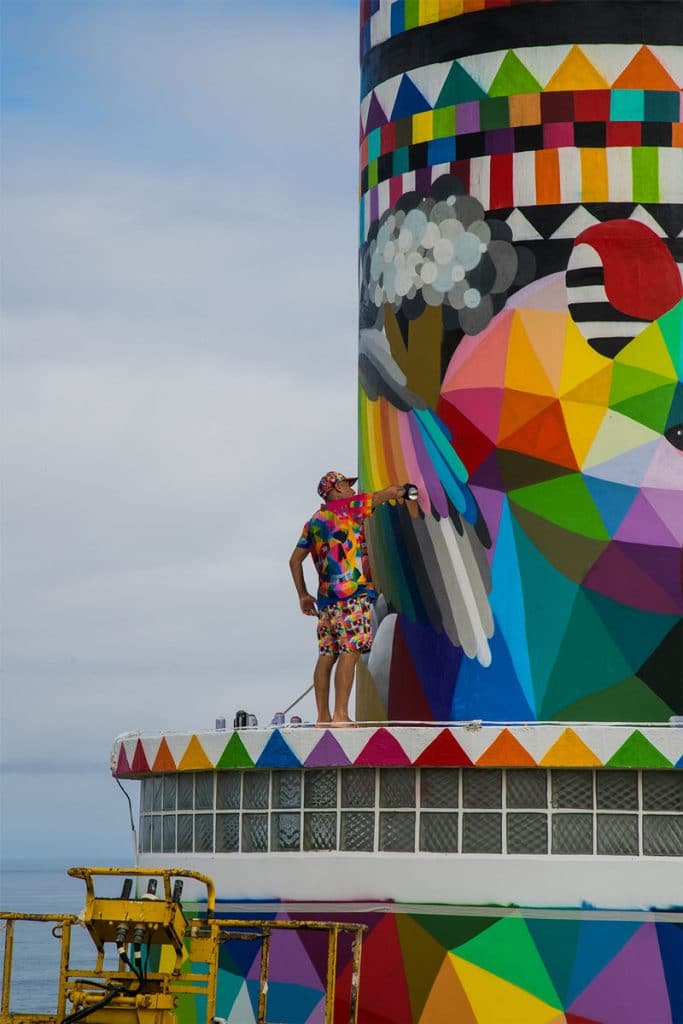 (image: "Infinite Cantabria" 2020, Spain. All images © Okuda San Miguel, by Beatriz Carretero and Omar H. Garcia via This is Colossal)
---
FIRE ROASTED SWEET POTATO MEXICAN BUDDHA BOWL
That was a really long title for a dish that just sounds like YUM to me.
But! The real reason I wanted to try this recipe by Alejandra at Brown Sugar and Vanilla is the Cashew Chipotle Dressing. I've never tried to make a dressing using cashews.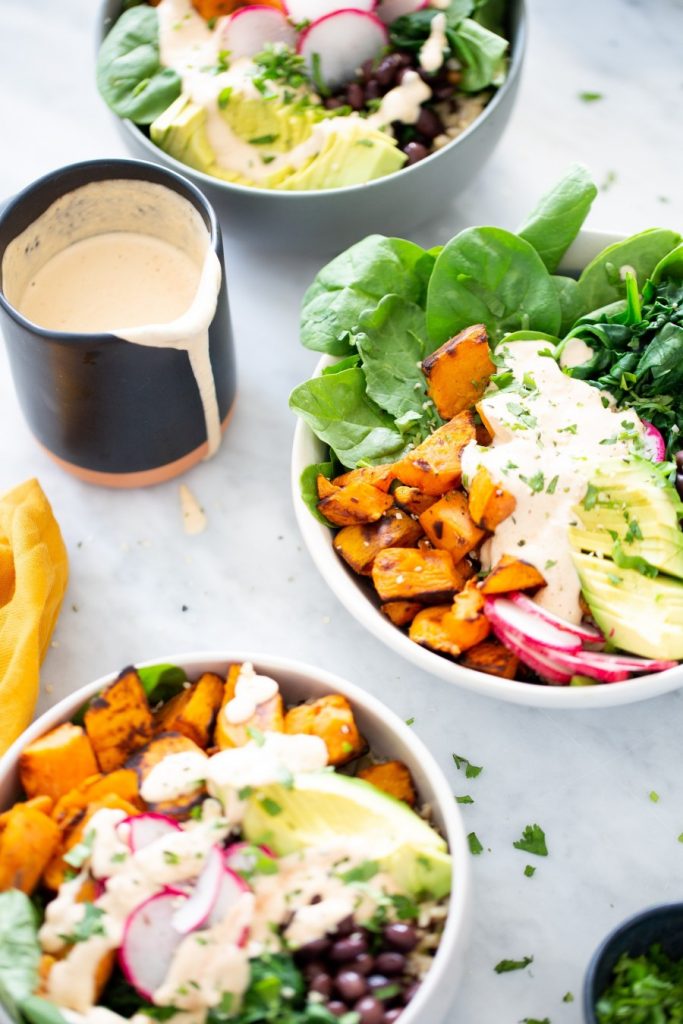 (image: Brown Sugar and Vanilla)
---
SHEET METAL SHOWER
Awesome bathroom, right?
Now look at the shower. It has sheet metal walls. It looks super cool in the space, but I have SO. MANY. QUESTIONS. about how this works.
Go read this entire Domino article and you'll also see what designer Markham Roberts found when they tore up the floor in this home. Seems like something we'd find in our house.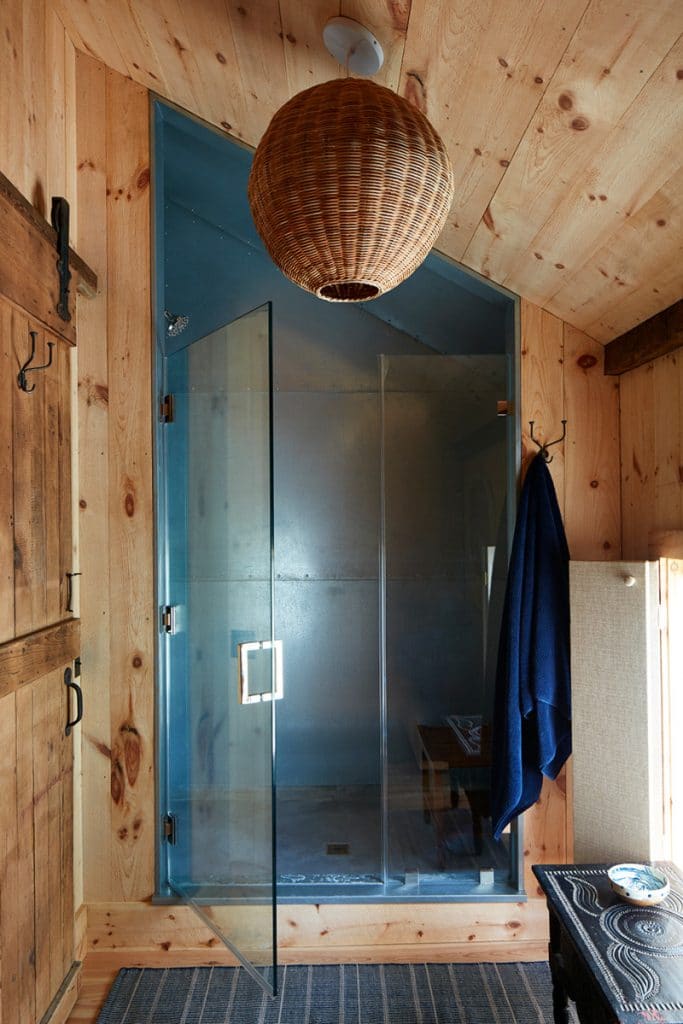 (image: photography by Stephen Kent Johnson via Domino)
---
IRISH BLESSING
Maybe it is all my years spent singing or playing in school and church choirs, but I love listening to choirs sing.
I especially love listening to the Irish accent come through in song. At about the 4:20 mark, this hymn takes on a decidedly Irish flare, including some Irish dancing.
---
SO TRUE
I don't regularly read The Onion, but when I do I usually find some entertainment.
Like this headline: "Nation Could Really Use A Few Days Where It Isn't Gripped By Something"
I laughed because it is so true and then I wanted to cry a little for the same reason.
I don't have a picture to go along with this story, so I'll just leave a picture of a palm tree for you instead. Please note this is a picture of a calm beach that isn't being battered by a hurricane.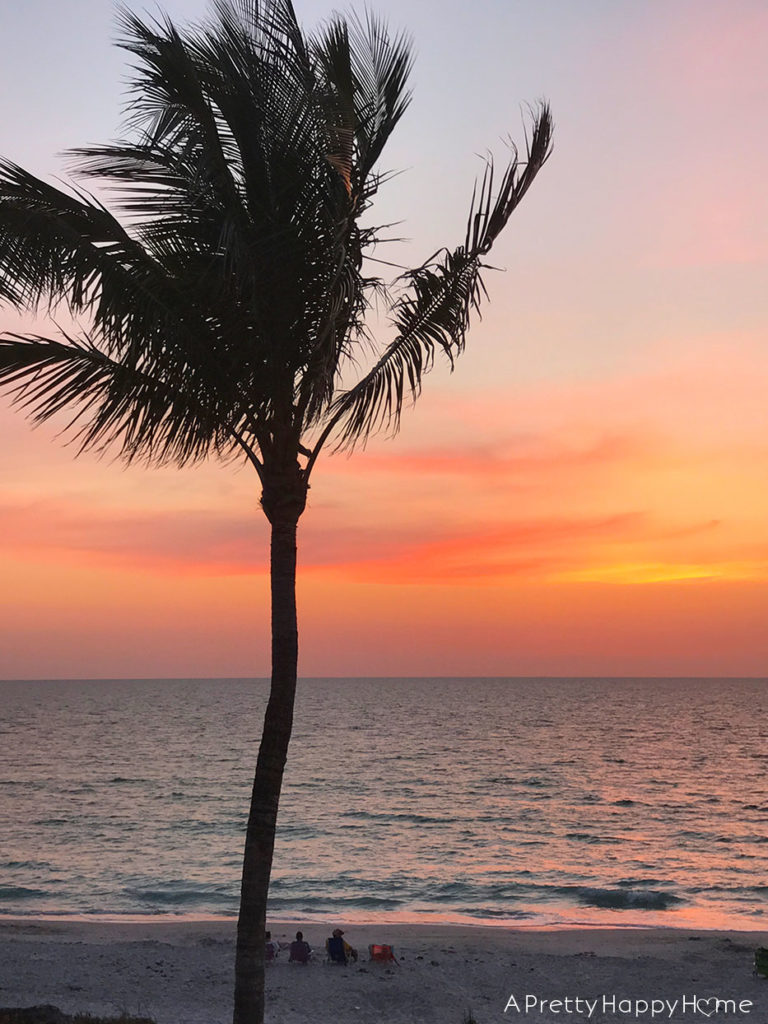 ---
FESTIVAL OF LIGHTS
We loved visiting Berlin several years ago and I wish we had been there to see Berlin's iconic sites all lit up for the Festival of Lights.
The photos from this year's festival are incredible!
Read the caption to see how they are handling crowd control. Classic move.
---
TOP COAT
Classify this under "little things that make me happy."
Pretty much the only way I judge nail polish is by how long it lasts when I'm as hard as possible on my hands.
This shiny, clear top coat by Sally Hansen
seems to last a really long time without chipping. I haven't counted the actual number of days because my brain doesn't have that sort of attention span, but I've been impressed.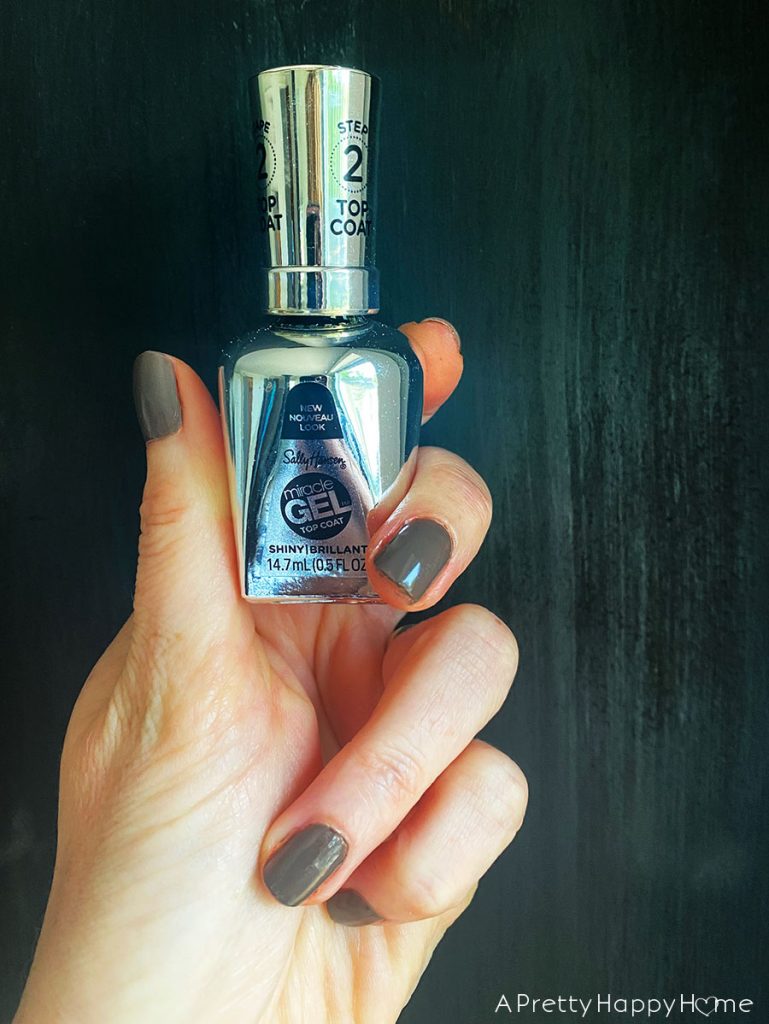 ---
THOSE FLOORS AREN'T WHAT YOU THINK
The floors in this Australian home are made from roofing tiles. Roofing. Tiles. I don't even know how that works, but my mind is now pondering the possibilities.
Also, that chair looks really comfy and the color makes me smile.
More pictures of this home can be found in this Domino article.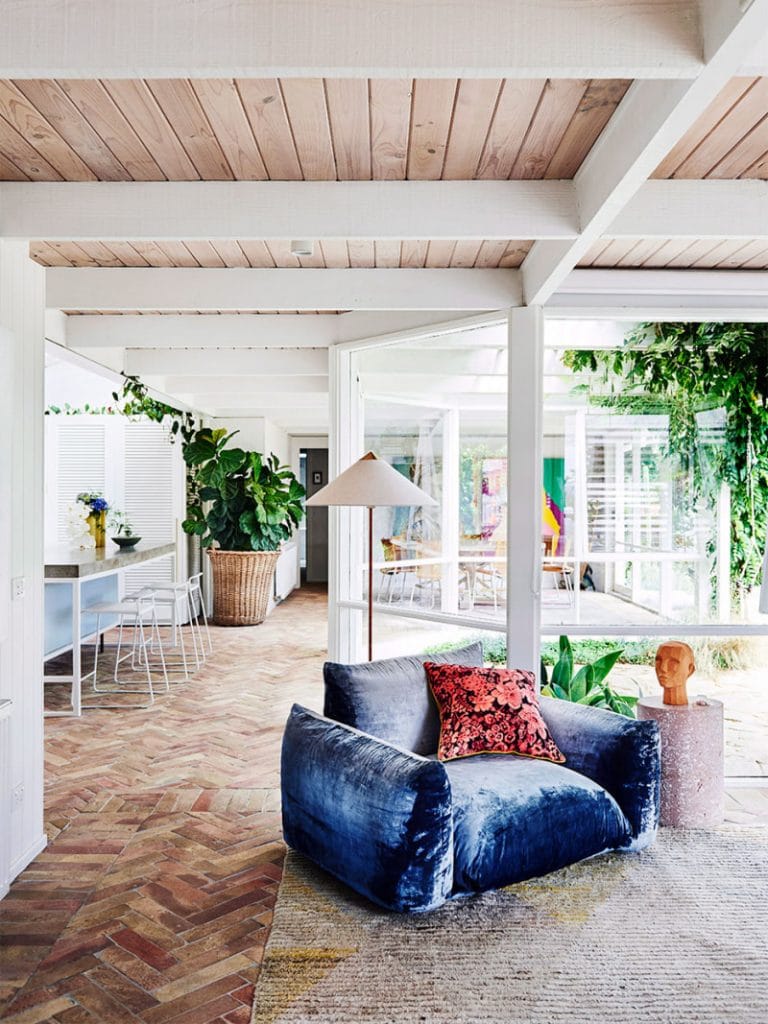 (image: Photography by Lisa Cohen/Bauer Media Pty Limited via Domino)
---
CHILDREN'S BOOK WISDOM 
My brother and I had a brief conversation about Care Bears this week. Just chalk that up to a random sibling conversation.
But our conversation reminded me of a line from a Care Bears book that I must have read to my children 1000 times when they were little. The line that stuck with me went a little something like this:
Sharing takes happiness and spreads it all around.
So true, Care Bears. So true.
---
That's it for me! Thanks for reading the Happy List!
I hope you have a restful weekend.
I'll see you back here on Monday.
*affiliate links in this blog post*