Hello, hello!
How is November treating you?
It sure has been an interesting week.
How's that for nailing the understatement? It's what I do. It's what I do.
This week on the blog I shared the new old closet door we installed in our bathroom. That door was a long time coming, but I'm so glad we finally finished that project!
I also shared a post about the fall colors in New Jersey this year. The leaves were spectacular and I enjoyed the heck out of them.
Now, here's the Happy List!
---
WHITE CHOCOLATE PUMPKIN PIE CANDY
This pumpkin pie candy recipe from Paper & Stitch looks pretty darn easy. No baking necessary!
I can see why the pumpkin pie center would pair well with white chocolate.
(image: Paper & Stitch)
---
A BEAUTIFUL NOISE
This collaboration between two of my favorite singers, Alicia Keys and Brandi Carlile, is so beautiful and moving. Their voices are so different, but blend so well.
Here's an excerpt of the lyrics:
It is loud, it is clear
It's stronger than your fear
It's believing you belong
It's for calling out the wrong
From the mouths of our mothers
To the lips of our daughters
We can, we can dream
Like our brothers speaking loud like our fathers
We can, we can heal
Can you hear us?
Can you hear us now?
If the YouTube video for this song doesn't load, you can click here.
---
BRICK FLOOR
I'm on the hamster wheel of indecision when it comes to the flooring I'd ultimately like to install in our kitchen.
Right now I've narrowed it down to brick or wide wood planks like in the rest of our house.
Isn't this space by Carlton Construction pretty? All the hardware on the door and that brick floor! Wow.
---
BRAND KINDNESS
I do not have a Twitter account, but I do sometimes like reading about Twitter exchanges between brands.
Most of the time companies like to tease each other, but this time, the Twitter exchanges were so kind. It was a reminder that there is a person behind the screen.
Go read the whole exchange over at Tanks Good News, but here is an excerpt.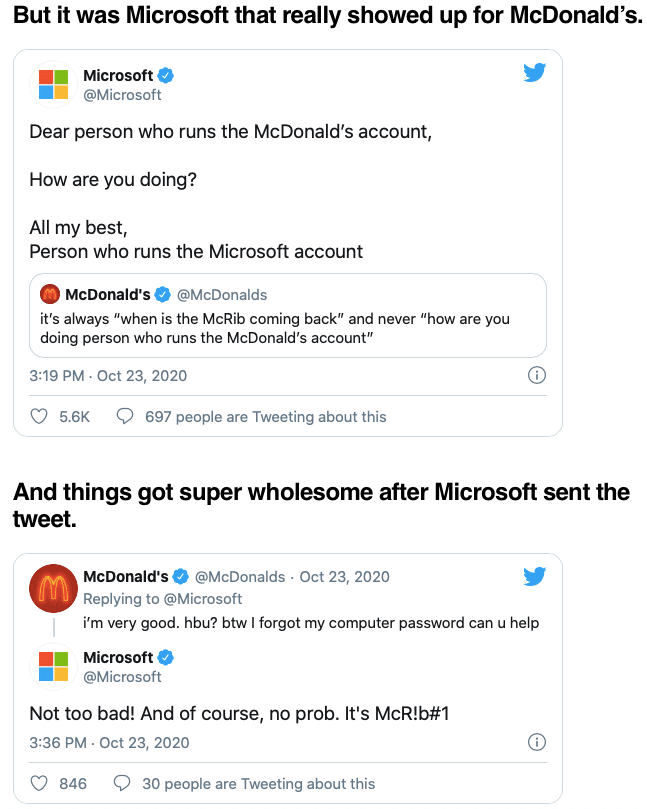 (image: via Tanks Good News)
---
CUTEST SPACE HEATER
Isn't this the cutest space heater?
I realize cute isn't the most important criteria when selecting a space heater, but it is definitely a bonus. Handy Husband ordered this space heater recently and it is so darn happy looking!
It actually works too!
For the record, I believe this means Handy Husband loses our competition for who would cave first and turn on the heat in the house. We still haven't turned on the heating system, but Handy Husband does seem to plug in a space heater wherever he's working.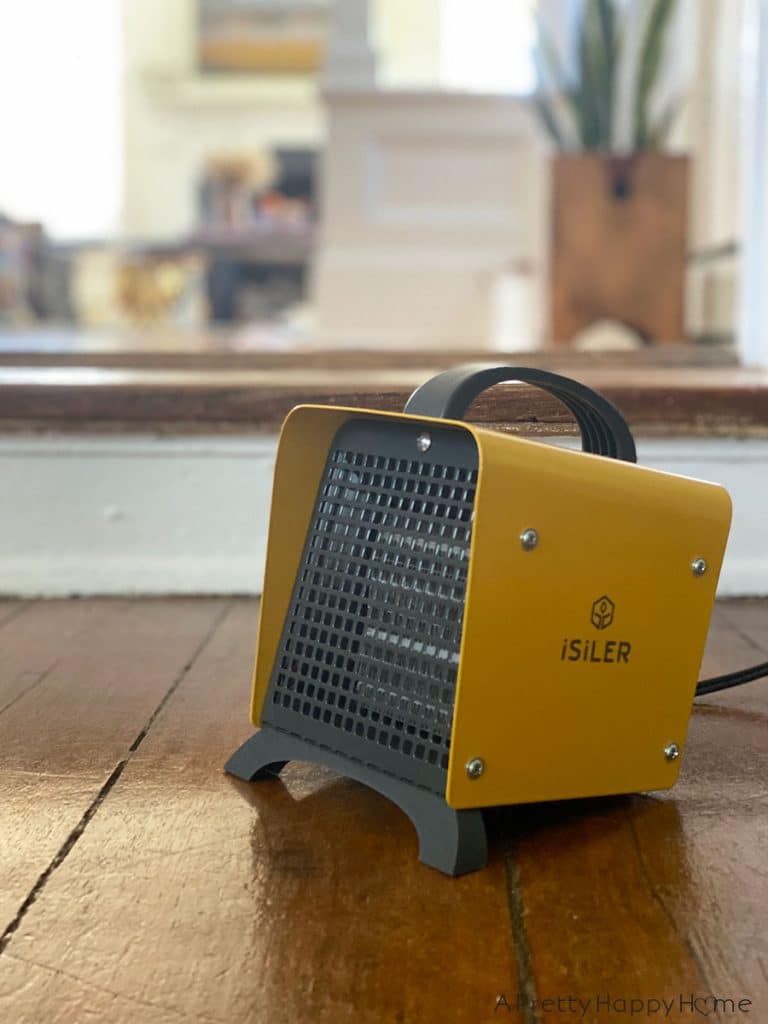 ---
FAUX ZINC PAINT TREATMENT
If you've ever wanted to give a wood tabletop a faux zinc paint treatment, Diane from In My Own Style has a very detailed tutorial.
Didn't she do an amazing job?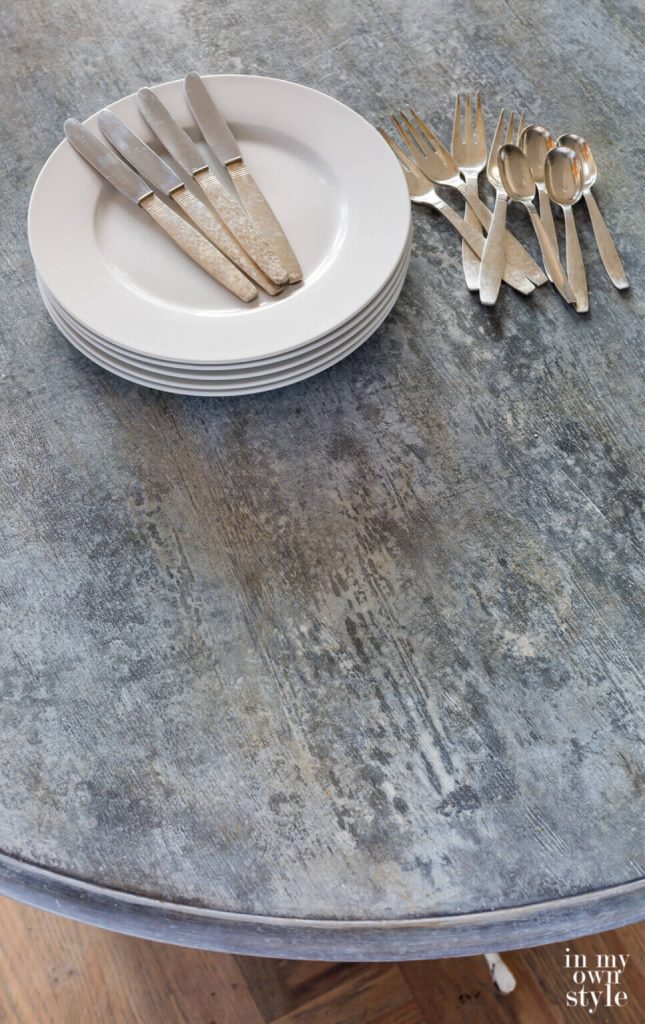 (image: In My Own Style)
---
JAPANESE FORESTRY TECHNIQUE
Have you seen this?
Daisugi is an ancient Japanese forestry technique that involves pruning a Kitayama cedar in such a way that the shoots grow straight up. The shoots can be harvested in about 20 years without having to cut the entire tree down. Read more about it and see other pictures of this technique in action at This is Colossal.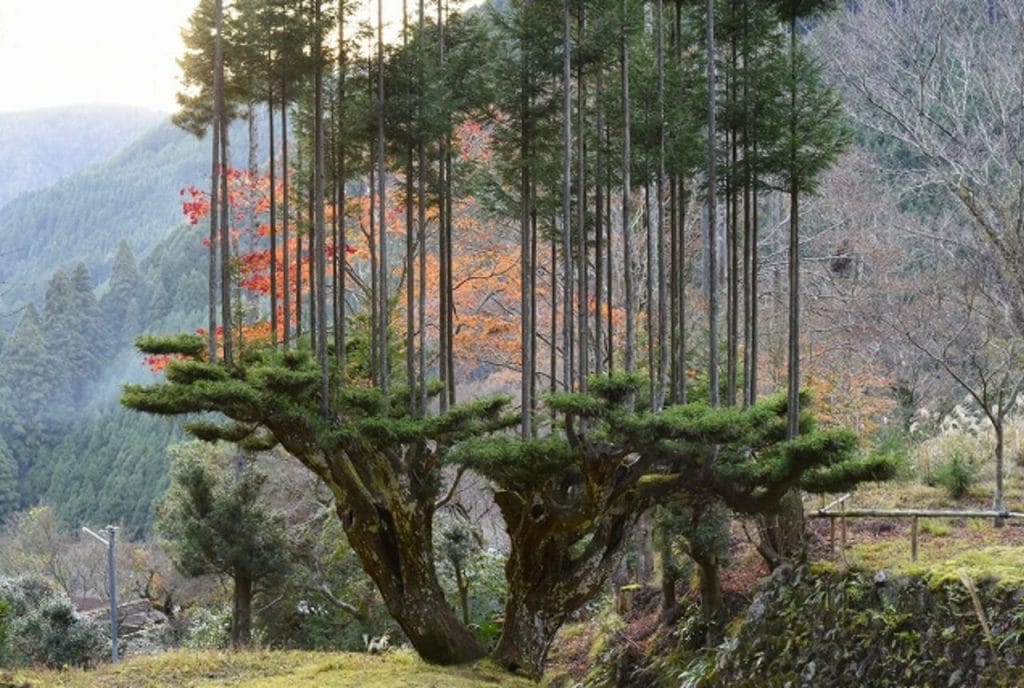 (image: Wrath of Gnon via This is Colossal)
---
FOOD FOR THOUGHT
"We must have a pie. Stress cannot exist in the presence of a pie."
– David Mamet
I also find that stress cannot exist in the presence of fresh baked cookies.
(David Mamet wrote Glengarry Glenn Ross. If you were a business major in college, that movie was probably required watching.)
---
Thank you for reading this week's Happy List. I hope it brought a smile to your face.
I also hope you have a fantastic weekend. You deserve it!
I'll see you back here on Monday.
P.S. You are always welcome to follow along with our weekend antics over on Facebook or Instagram.
*affiliate links in this blog post.