Happy List: #194 Early Edition
Welcome to an early edition of the Happy List!
Since Christmas is on Friday, I thought I'd do an early edition of the Happy List this week. I'm going to take time off the blog until the first of the New Year to celebrate the holidays with Handy Husband and the kids.
It's going to be a quiet Christmas for us. How about you?
Thank you for the heartfelt messages so many of you sent me about Monday's blog post about Christmas during a pandemic. We aren't out of the woods yet, but I feel like we are finally getting there.
Without further ado, here is the Happy List!
---
HELLO, LOVELY TRIM
Look at all the detail in this home featured in New England Home. Even the edges of the floor have something special going on.
Go check out more pictures here. The outside is straight out of a storybook!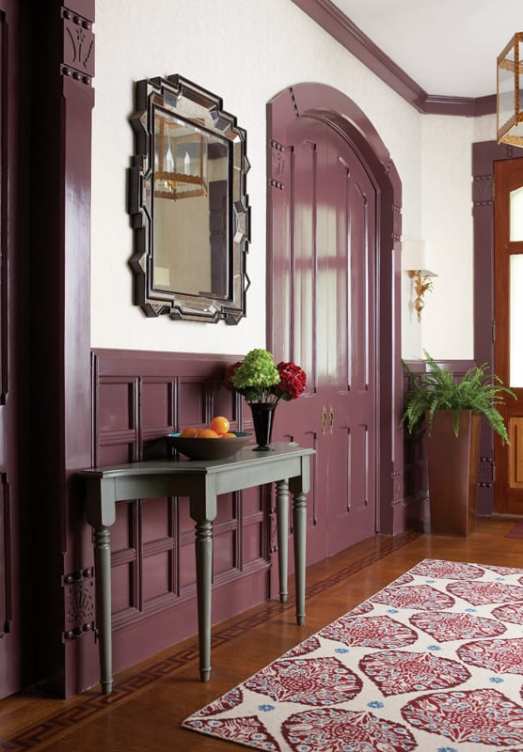 (image: by Michael Partenio via New England Home)
---
SNOW
Have I mentioned my love for sad Christmas songs? Or just sad songs in general? What is wrong with me?
Don't answer that. 
Anyway, this one by Sleeping at Last has such poignant lyrics.
Here are part of the lyrics in case you can't listen to the song:
So we sing carols softly
As sweet as we know
A prayer that our burdens will lift as we go
Like young love still waiting under mistletoe
We'll welcome December with tireless hope
Let our bells keep on ringing
Making angels in the snow
And may the melody disarm us
When the cracks begin to show
Here's the direct link if the video doesn't load.
---
I AM SHOOK
Look at this clever, clever idea from Door Sixteen on how to keep your front loading washing machine from getting all stinky. Genius!
I haven't tried her solution yet because my washer is in a place where I can leave the door open, but I DO have these DampRid bags on hand. I use them in a few places in our house. 
Go read about how she hung the bag too…and what happens if you accidentally forget to remove it before washing a load.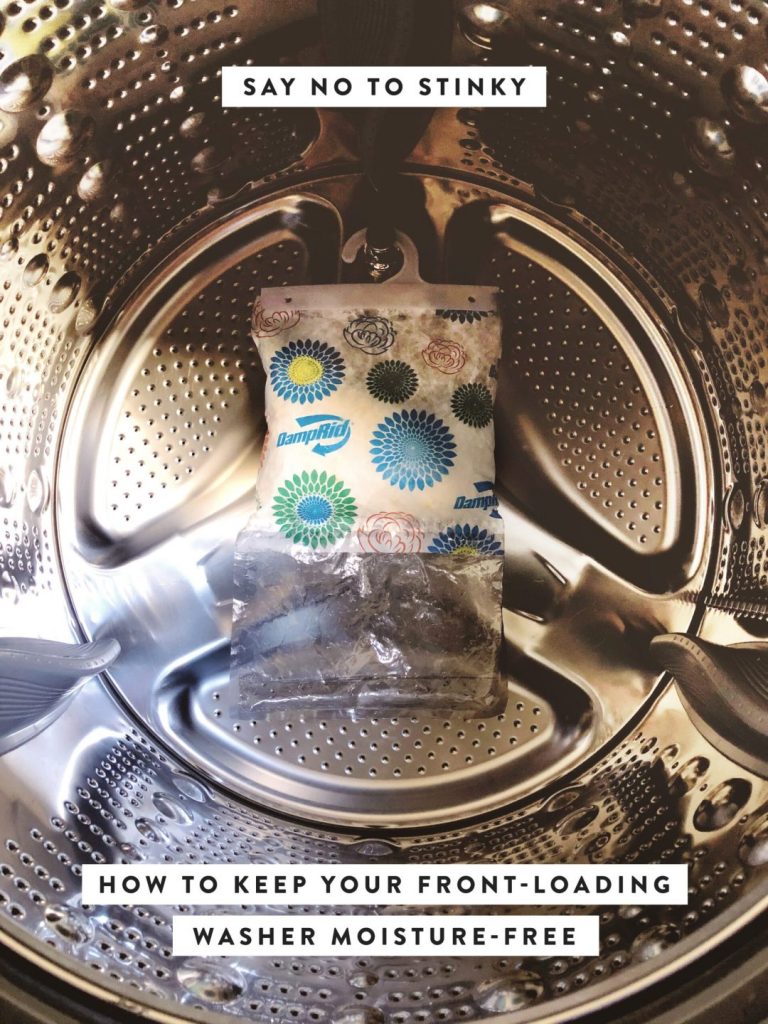 (image: Door Sixteen)
---
BLOB OPERA
If you do ONE thing today, please try the Blob Opera. It's good, silly fun and you need that in your life! 
You can click on this link and make these little blobs sing opera. You can even have them sing Christmas carols. It is oddly fascinating and, also, a potentially great way to annoy your entire family. 
As as added bonus, you can record the songs the blobs make. 
I will not admit how long I spent playing with this experiment from Google Arts and Culture, but it brought me GREAT JOY. And if the kids had a hard time concentrating on remote school last Thursday, it wasn't my fault! (It was. It totally was.)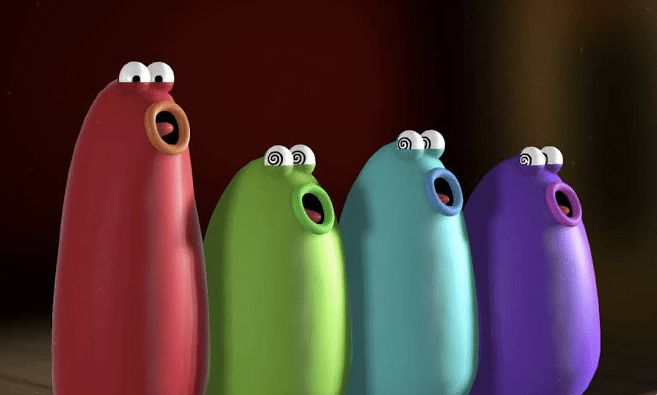 ---
NOT WALKING POPCORN
I repeat: this is not a walking piece of popcorn.
It's a Planthopper Nymph from Ecuador. While I'm still fuzzy on the details of what a Planthopper Nymph is, I am mesmerized.
If the YouTube video doesn't show, here is the direct link.
---
ON AN ANGLE
How often do you see an upright piano situated on an angle?
Totally works in this space featured on Remodelista, doesn't it?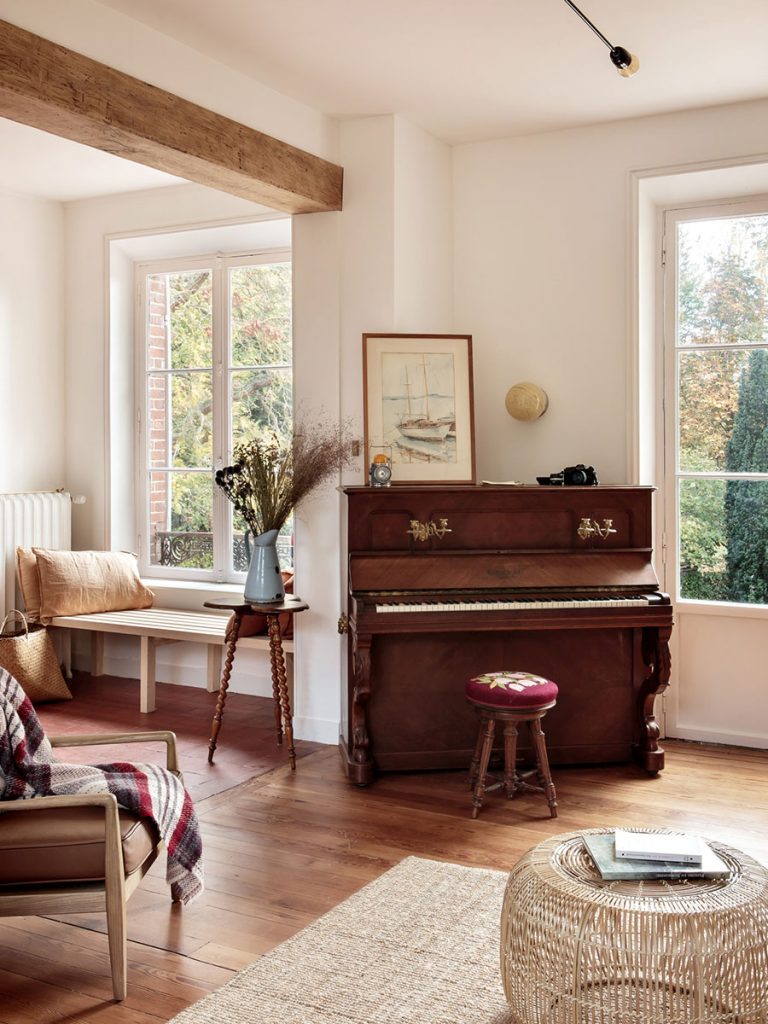 (image: Remodelista)
---
HANDY HUSBAND'S CHRISTMAS GIFT
Handy Husband and I don't really exchange Christmas gifts. It's not our love language.
So a few weeks ago when Handy Husband said he wanted an electric kettle for his office in the Carriage House, I said the most romantic thing possible, "Fine, but I'm wrapping it up for you for Christmas."
This is the one he's getting. I told him to act surprised when he opens it in front of the kids since we picked it out together. I cared how it looked. He cared how it functioned.
(If you saw my Instagram story about the ridiculous can opener disagreement, you'll understand why we have to communicate on buying items that satisfy my need for form and his need for function. This is the can opener we disagreed on, by the way. I can't stand how it looks, but it does work so well. If you had arthritis, this would be a so helpful.)
This kettle got a 5-star rating out of over 3,000 reviews and it boils water to different temperatures based on what drink you are making.
What's my Christmas gift? I ordered a rug for our bedroom. If I keep it, I'll let you know which one I got. 
---
CHRISTMAS TREE SHORTAGE
If you bought a real Christmas tree, did you pay more for it this year than last? Apparently, there's a Christmas tree shortage and it has a little something to do with The Great Recession from ten years ago.
Also, I didn't know there were such a thing as Christmas tree auctions. This whole podcast from Planet Money fascinated me.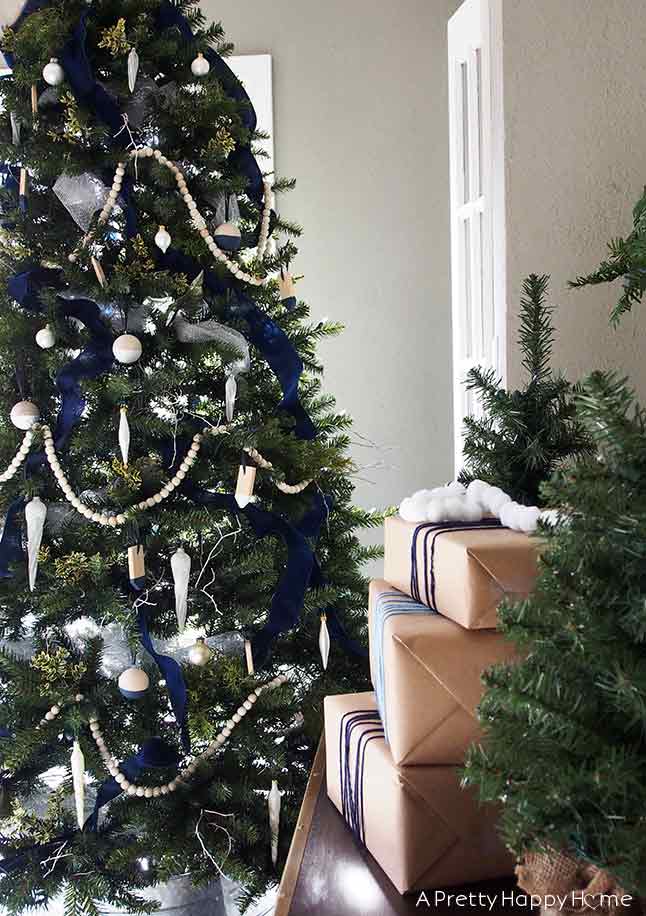 ---
RECHARGEABLE BATTERIES
This is my annual reminder to do yourself a favor and invest in rechargeable batteries! We've been buying rechargeable AA and AAA batteries for years and it has saved us so much over the long haul.
Rechargeable batteries are a little bit more expensive than regular batteries, but you can use them over and over and over and you get my point. 
We have the Amazon Basics brand and Eneloop brand, and they work equally well.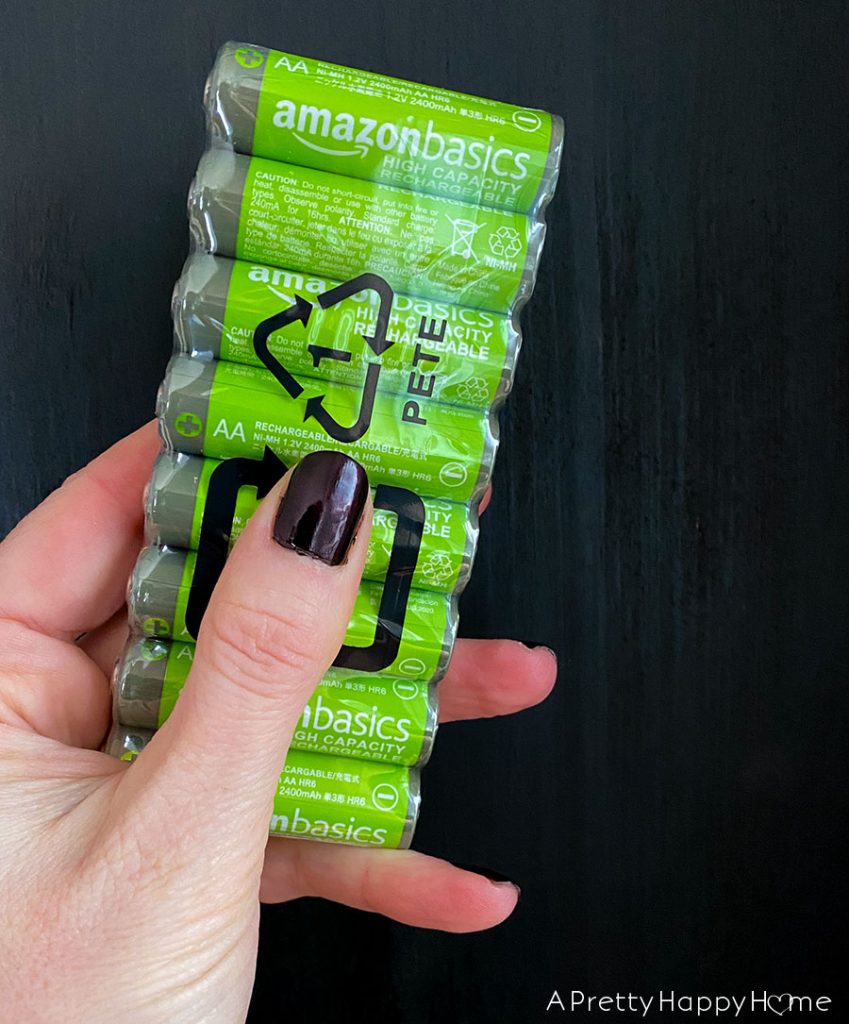 ---
EMBROIDERY PHONE CASE
For all you crafty people out there, this phone case by Pela that you can stitch an embroidered design on is pretty cool!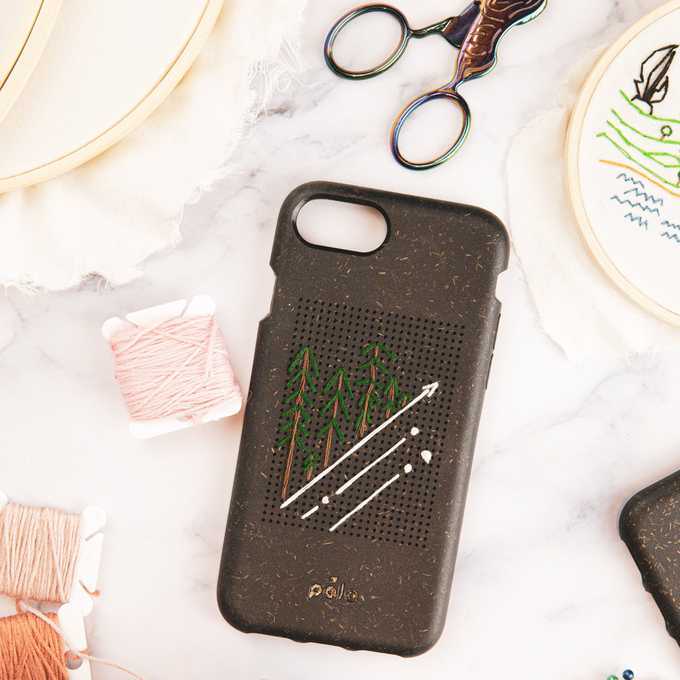 (image: Pela Case)
---
CHRISTMAS LIGHT FINDER
If you need something festive, but socially distanced to do this year, how about driving around to see Christmas lights?
We have had good success using the Christmas Light Finder  website to find houses near us that have really impressive light displays. Like this one: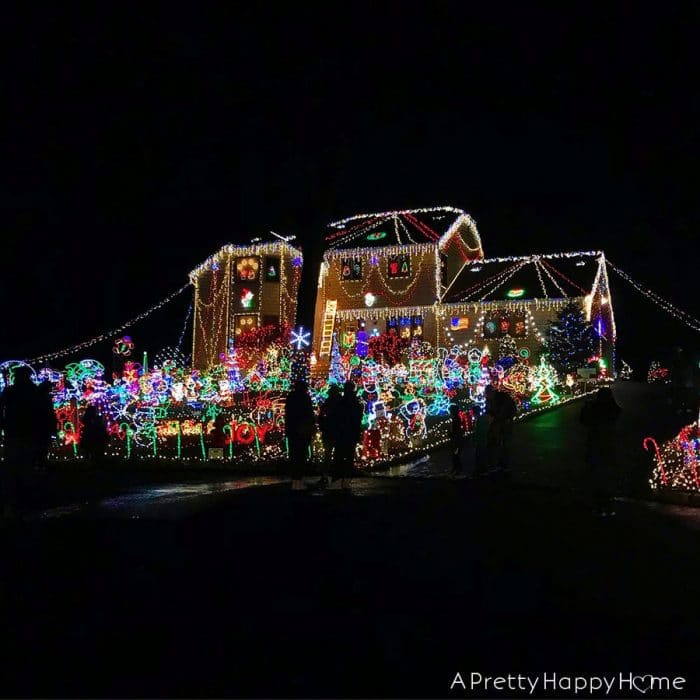 ---
I GASPED, THEN LAUGHED
This image is from 2016, not 2020, but if this doesn't sum up 2020, I don't know what does.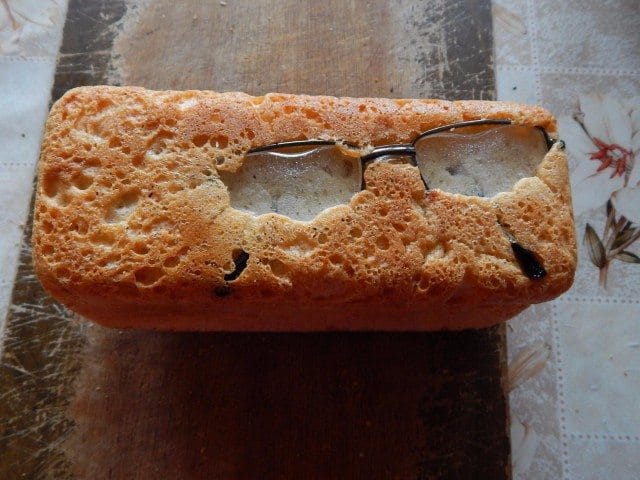 (image: originally posted by Redditor MyLoveBox /image via Mashable)
---
Well, that's it for today's Happy List. 
I am truly grateful for each and every one of you who read this blog. I don't do projects simply to have something to write about. For better or for worse, what I share is what we are actually doing in life or creating in our Colonial Farmhouse. Having the privilege of sharing a small part of our life with you makes these projects and the "joy" of owning a very old home a little more fun. 
So, thank you for being here and supporting our endeavors. It might not cost you anything to click, like, share, comment, etc., but all those moments of engagement actually make this blog survive.  
On behalf of Handy Husband and myself, we wish you the happiest Christmas and all the best in 2021.
See you back here after the first of the year. I don't know what I'm going to write about yet, but I'm sure it will be full of project trials and triumph! 
Take care of yourself and be good to each other. 
*affiliate links in this blog post*