Hello! Welcome to this week's Happy List!
This week on the blog I shared an update to our teen's room. The green wall sconce is my favorite addition to that space. I also shared the way I use a cake stand to keep our bathroom organized.
Yes, I wrote bathroom and cake stand in one sentence. Nothing is sacred here.
When I'm not here on the blog I usually share a daily project or idea on Instagram and Facebook stories. I'd love it if you joined me there and please tell your friends too! Eyeballs on pages legit helps this blog keep going!
Here's the Happy List!
---
PRETTY IN PINK
My goodness, this is a pretty pink wreath from Afloral.
Only $38 too. It would probably cost $173 to buy the materials to make it assuming you can figure out how to dye oats pink. Hahaha!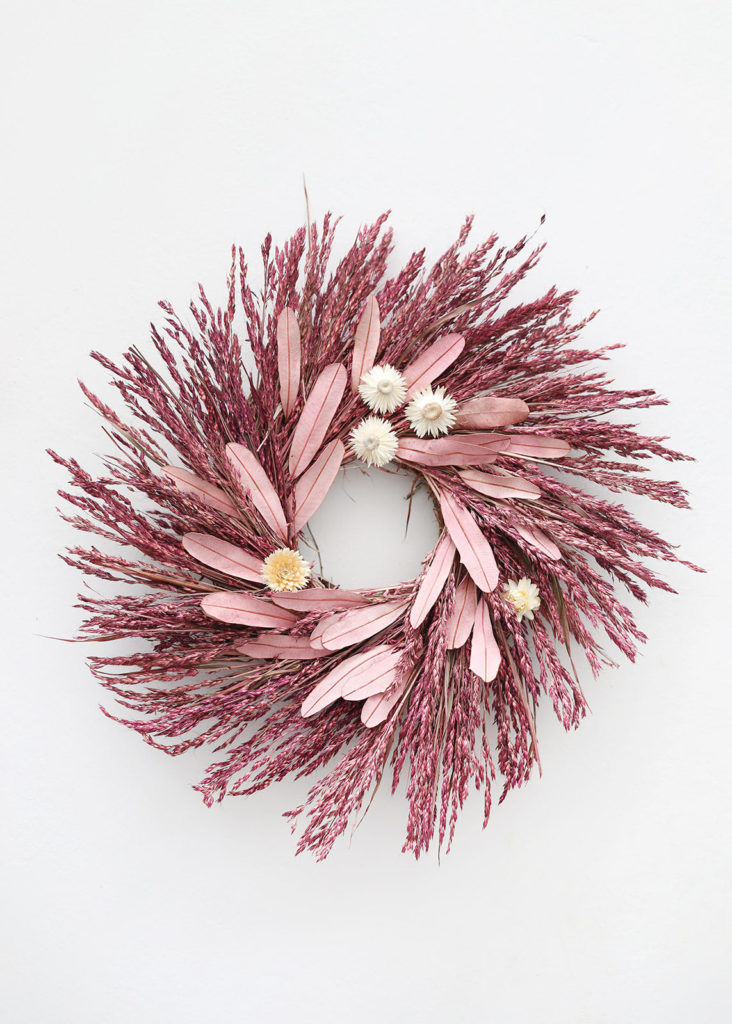 (image: Afloral)
---
BEST SPOT TO WATCH THE SUNRISE
Mornings.co.uk compiled Trip Advisor data for the best spots to watch the sunrise and sunset in each country in the world and in each state in the U.S.
I thought it was fun to see which places they mentioned that I have visited.
See the whole list here.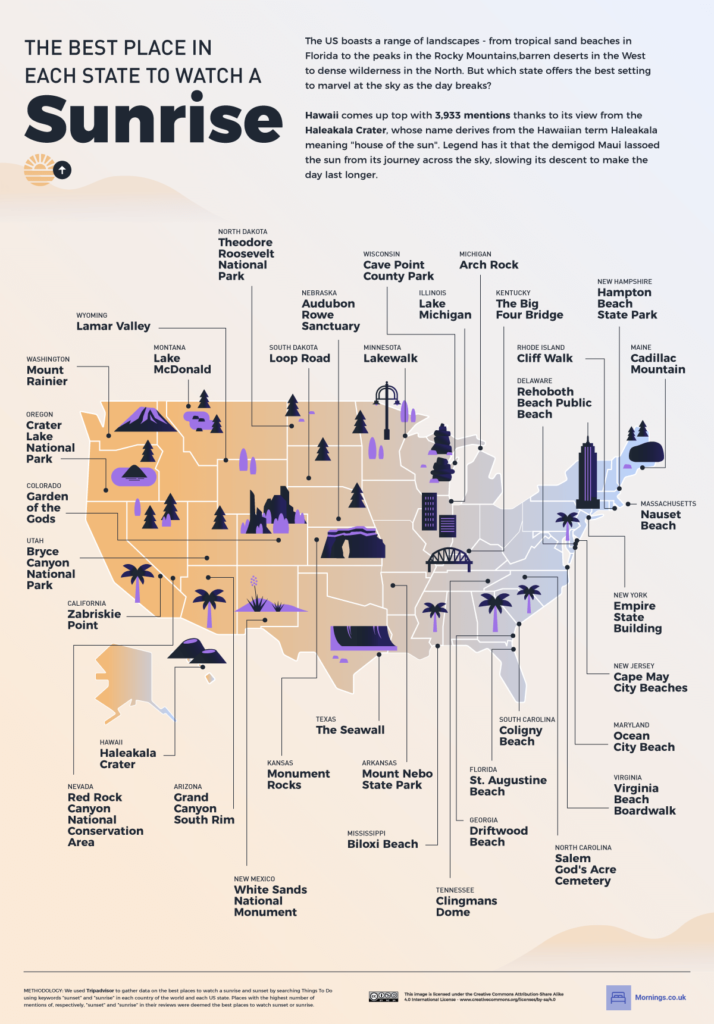 (image: Mornings.co.uk)
---
GARDEN INSPO
I want a garden like this, but I don't want to do the work to get a garden like this.
Do you see my dilemma?
That's why I just live vicariously while eating my carrot sticks bought from the grocery store. Ha!
More pictures of these beautiful gardens at Humminghill Farm can be found at Desire to Inspire.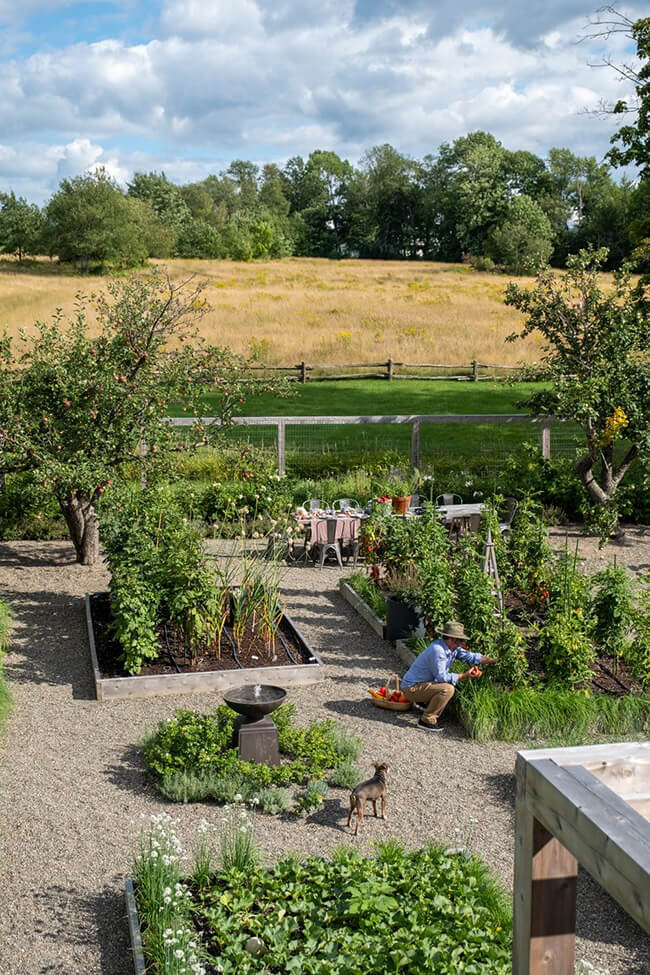 (image: Humminghill Farm via Desire to Inspire)
---
FAVORITE INSTAGRAM ACCOUNT RIGHT NOW
My favorite Instagram account to have what's going on in the world explained to me is @SharonSaysSo by Sharon McMahon.
Sharon is a former government and law teacher. If you slept through one too many civics or history classes in high school, she's someone you need to follow for a refresher course, especially her stories where she answers follower questions almost daily.
She also has a podcast!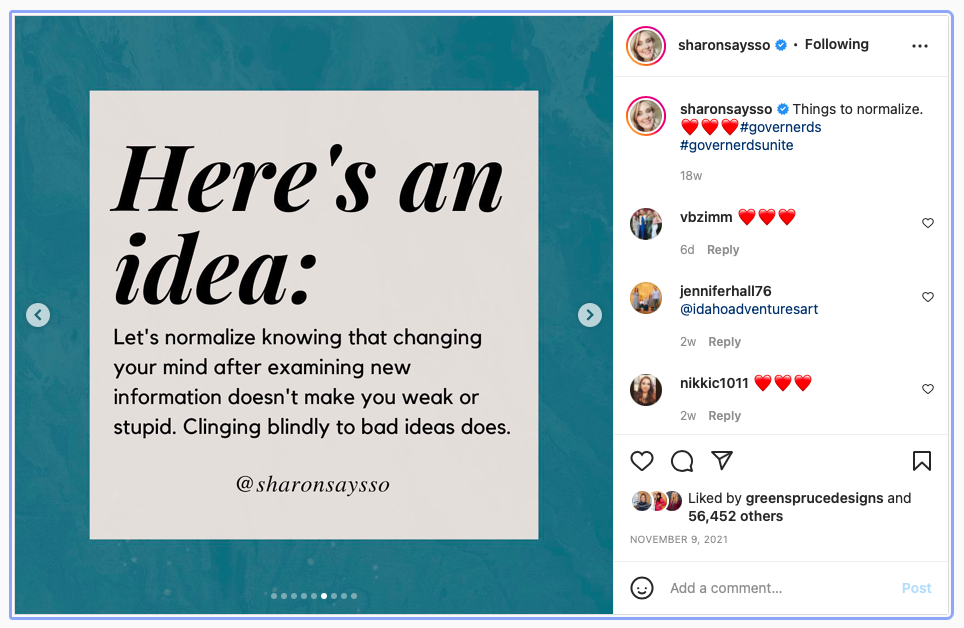 (image: Instagram @sharonsaysso)
---
CONCRETE LAZY SUSAN
What?!? Concrete Lazy Susans in burnt orange and steel blue colors? This is the coolest thing I've seen on Etsy in a while.
They are made in North Carolina and I love the lip on the Lazy Susan.
(image: J Bird Artisan Concrete via Etsy)
---
RISKY PLAYGROUNDS
There's a playground in NYC called The Yard where kids are given hammers, nails, handsaws, tires, and other "dangerous" items for them to play and create with.
There's a body of research that says kids need to learn how to assess risk when they are young so that they can better navigate risky situations when they are older. These types of adventure playgrounds can help them do that. There are links to that research here.
What do you think about this type of play? I'd say it's definitely more in line with how Handy Husband and I grew up. We for sure did not play on padded playgrounds. Ha!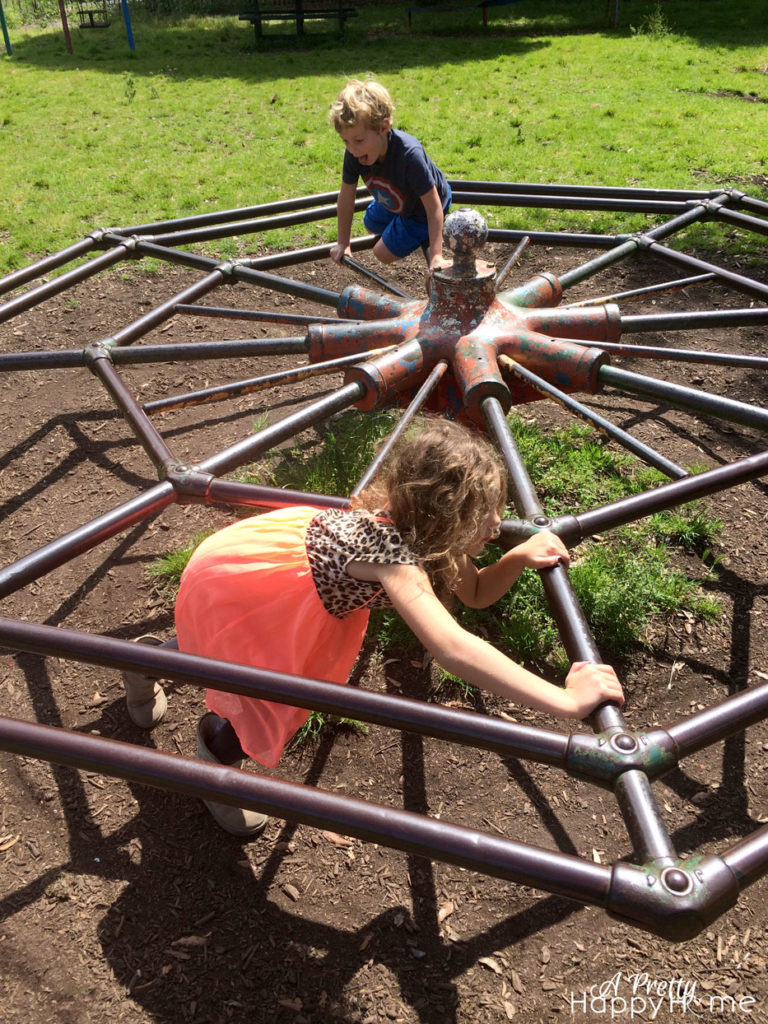 P.S.  I try not to use photos of other people's kids on the blog, so this is a picture of my kids playing on an awesome old school playground in Ireland. This is the kind of playground equipment that definitely has been removed from most playgrounds in the U.S.
If you want to see pictures of The Yard in NYC, click here.
---
BANANA PUDDING TRIFLE
I've had banana pudding with Nilla wafers, but not with Nutter-Butter cookies!
The recipe is from Southern Living.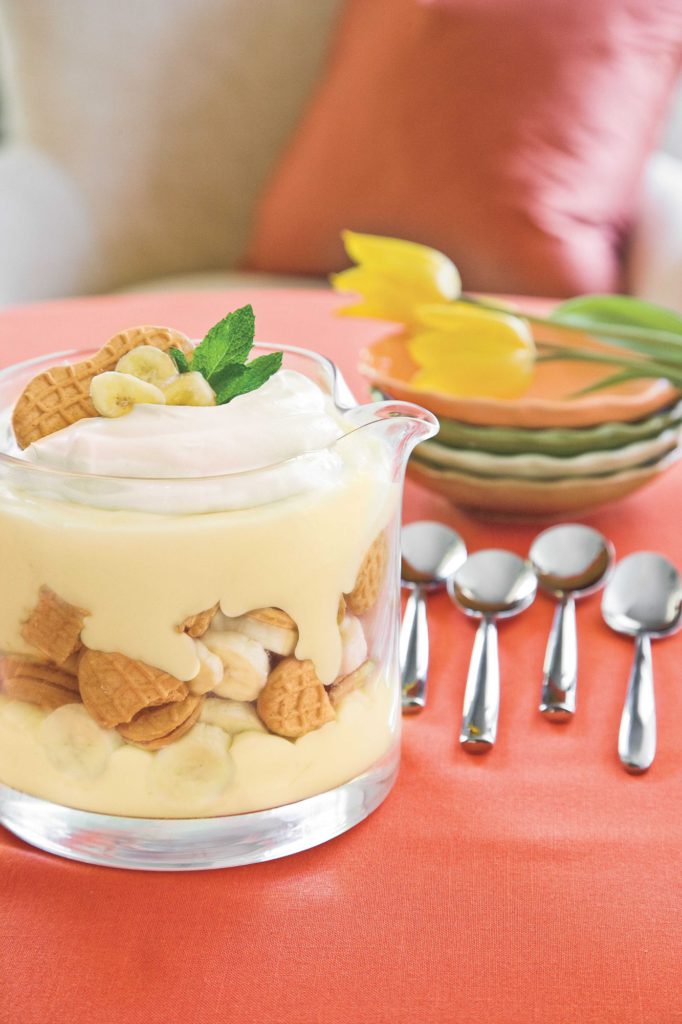 (image: Jennifer Davick via Southern Living)
---
PULL UP A CHAIR
I am utterly charmed by the red stool in this photo. It's delightfully unexpected in a neutral vignette.
This desk is an IKEA hack by Abounding in Grace Interiors. More IKEA desk hacks can be found in this My Domaine article.
(image: Abounding In Grace Interiors via My Domaine)
---
POETRY MOMENT
Tired by Langston Hughes
I am so tired of waiting,
Aren't you,
For the world to become good
And beautiful and kind?
Let us take a knife
And cut the world in two-
And see what worms are eating
At the rind.
---
Thank you for reading today's Happy List!
Be good to yourself and others this weekend.
I'll see you back here on Monday.
*affiliate links in this blog post*