Happy Birthday to Handy Husband
Please join me in wishing a very happy birthday to Handy Husband.
Today is not his actual birthday, but April is his birth month. What a great month to be born in with all the promise spring holds.
I thought it would be easy to write a quick little birthday tribute, but when I sat down to type I didn't know what to say. The feelings were just too big.
Finally, I decided I'd share a story that encapsulates how grateful I am to have the absolute privilege of growing older with him.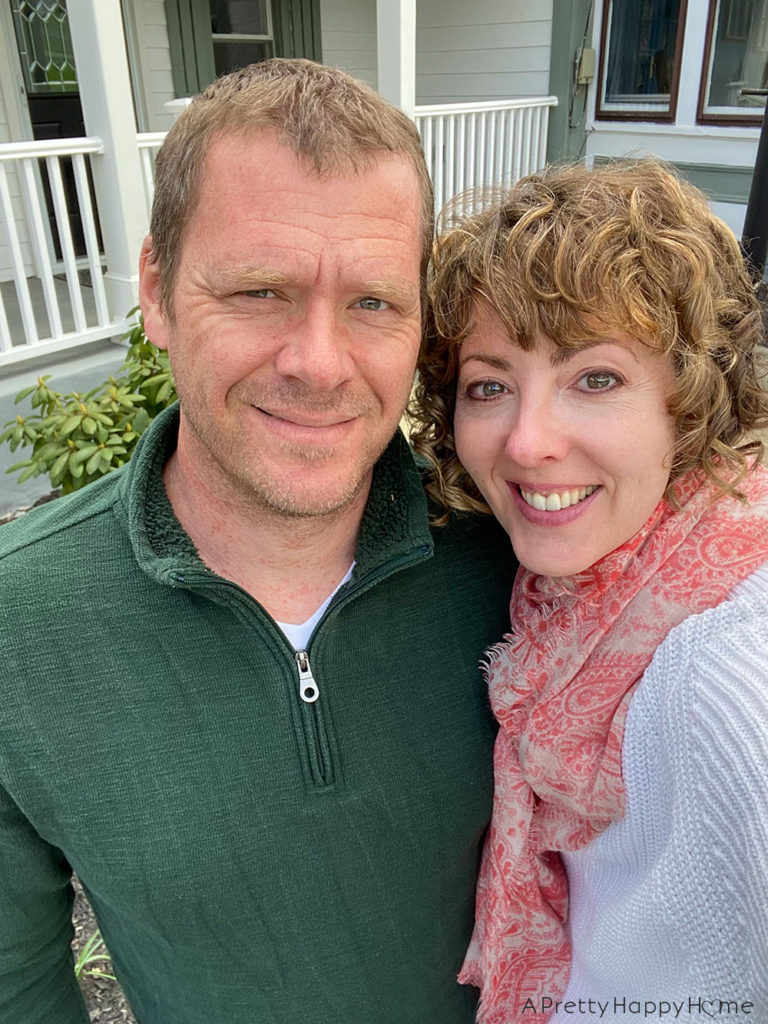 Recently, on a random Tuesday, Handy Husband woke up, went downstairs, made coffee, and then brought me coffee in bed. We are not breakfast-in-bed sort of people, so this is not a normal occurrence. However, it has happened twice in the last couple of months.
He won't mix my coffee with cream and sweetener because he says I'm too picky.
This is true.
Instead, he put the cream, sweetener, a spoon, and cup of coffee on a little wooden tray and set it on my nightstand. Then he carefully watched how I fixed my coffee because I think he's working up to actually doing this part himself.
I don't tell you this story to falsely paint our lives as a fairytale. They aren't. We annoy the heck out of each other some days, as I'm sure most married couples do.
I tell you this story so that you know that Handy Husband is the type of person who keeps showing up for me, for our marriage, and for our family.
We've been married for over 20 years and he's still finding ways to show up and be present and invested in our relationship. That's everything.
Happy Birthday, Handy Husband. You are loved more than words could say.