Hi! Welcome to this week's Happy List. I'm delighted you are here.
This week on the blog I shared how I upcycled an antique farm implement into a rustic towel bar. I also went on a deep dive researching the trending return of patchwork quilts.
We are also on Day 2 of the new school year for one of our kids. The other kid is gleefully rubbing it in that they have another week of leisure left. Sibling love at its finest. Ha!
Thank you for your continued support of this blog in all ways, shapes, and forms. Even engaging with us on Instagram or Facebook is important to us. Your support truly helps our family, helps restore this old house we live in, and keeps this blog running.
Now, here's the Happy List!
---
LEATHER FLY SWATTER
Did you know leather fly swatters were a thing? Me neither!
They look so much better than the plastic versions and are probably easier to clean.
There are a bunch of sellers making these on Etsy. I'm linking to a shop that had 5-star reviews and over 70,000 sales, but there are others that are less expensive.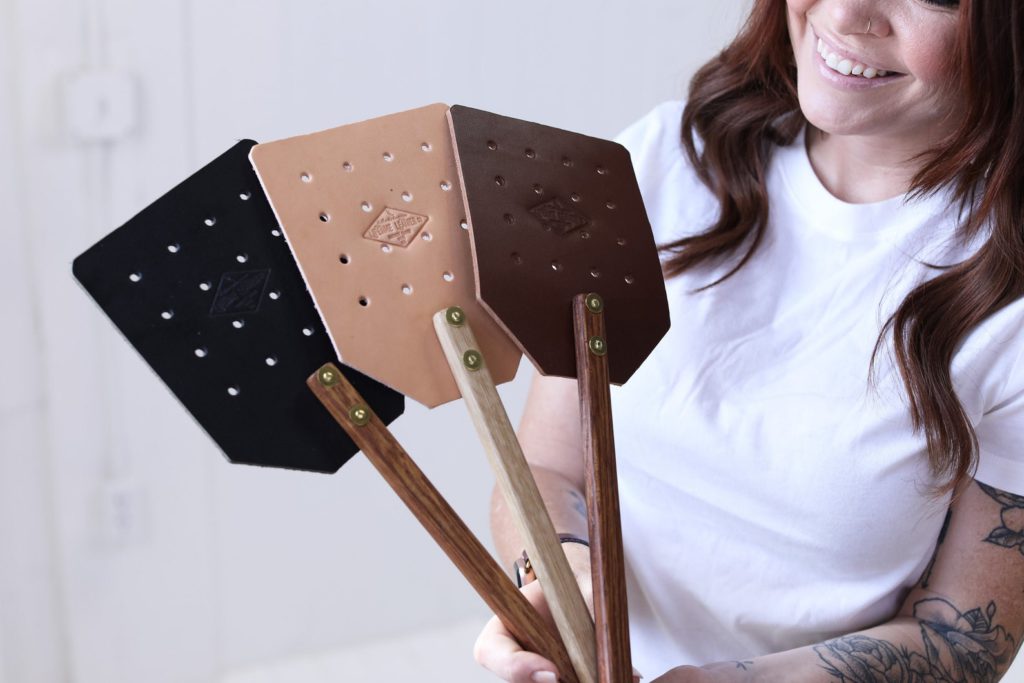 (image: Lifetime Leather Co. via Etsy)
P.S. Do you know why fly swatters have holes? The holes minimize disruptions in air currents, which can be detected by a fly and prompt it to fly off before you make contact. The holes also reduce air resistance, making it easier (i.e. quicker) to hit a quick-moving fly.
Every time I miss a fly I'm going to blame the fly swatter for not having enough holes instead of my poor aim. Ha!
---
IKEA KITCHEN
I'm not sure I would have guessed this was an IKEA kitchen.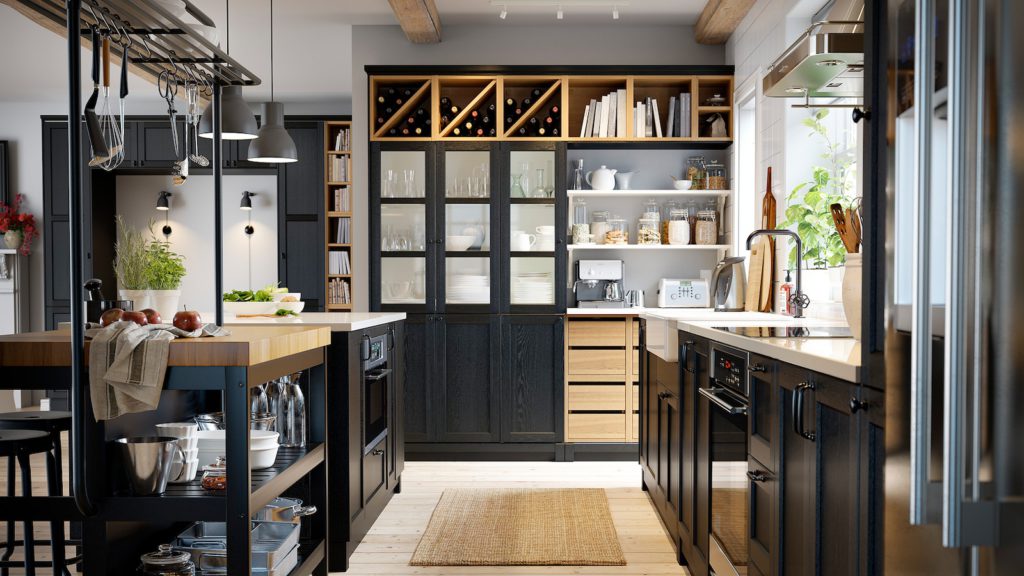 (image: IKEA)
---
FORMER POULTRY FARM
I was inspired by what one couple has created on an old poultry farm in Sonoma. Their vision of this place as a home and haven for artists is amazing.
See the pictures here.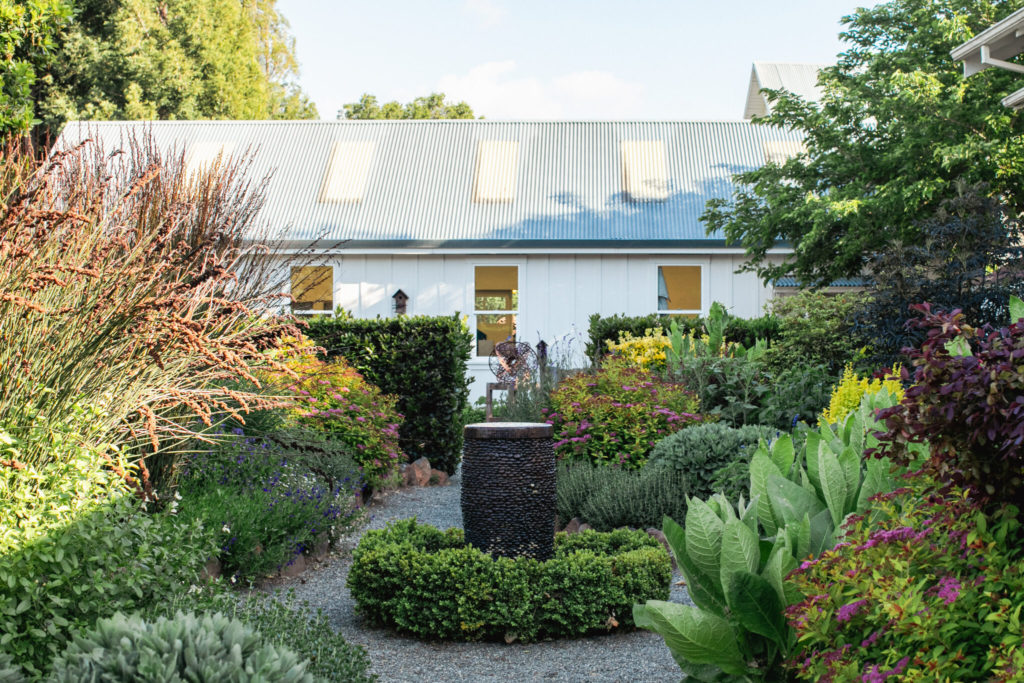 (image: Eileen Roche for Sonoma Magazine)
Handy Husband worked on a poultry farm in Canada when he was in high school. I'm pretty sure that experience scarred him for life and he would never let us buy an old poultry farm, no matter how cool we could make it. Ha!
---
PICKLE POPSICLES
Would you make a popsicle out of pickle juice or the brine from a jar of sauerkraut?
Have you ever thought about it? Bon Appétit says you should!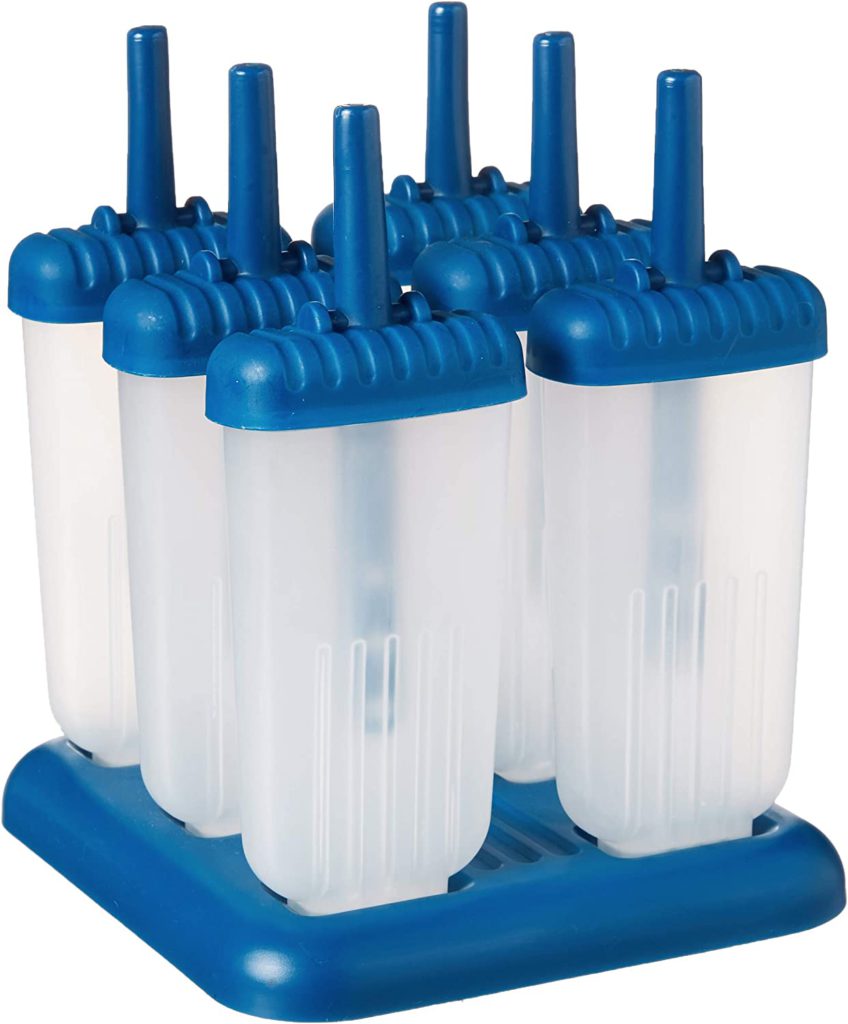 I have not, but Handy Husband would probably love this idea. He drinks the juice out of the pickle jar after a long, sweaty run. He says it tastes good and restores salt to his system quickly. In fact, one time while I was supporting him during a 69-mile ultra-marathon, I went on a desperate mission to find the last jar of pickles at a gas station minimart because he was craving pickle juice. Read about that here.
I read about the pickle popsicle idea in this Bon Appétit article. Check it out because they have all sorts of tips to help you with this endeavor.
---
TRAVEL IDEAS
Mystic, Connecticut, made Travel and Leisure's list of 16 Best Small Towns in America. Sixteen seems like an arbitrary number, but Mystic is really great and worth a visit.
We loved visiting the Mystic Seaport Museum a few years ago. We also did the most touristy thing and ate dinner at Mystic Pizza, the one made famous by a Julia Roberts movie.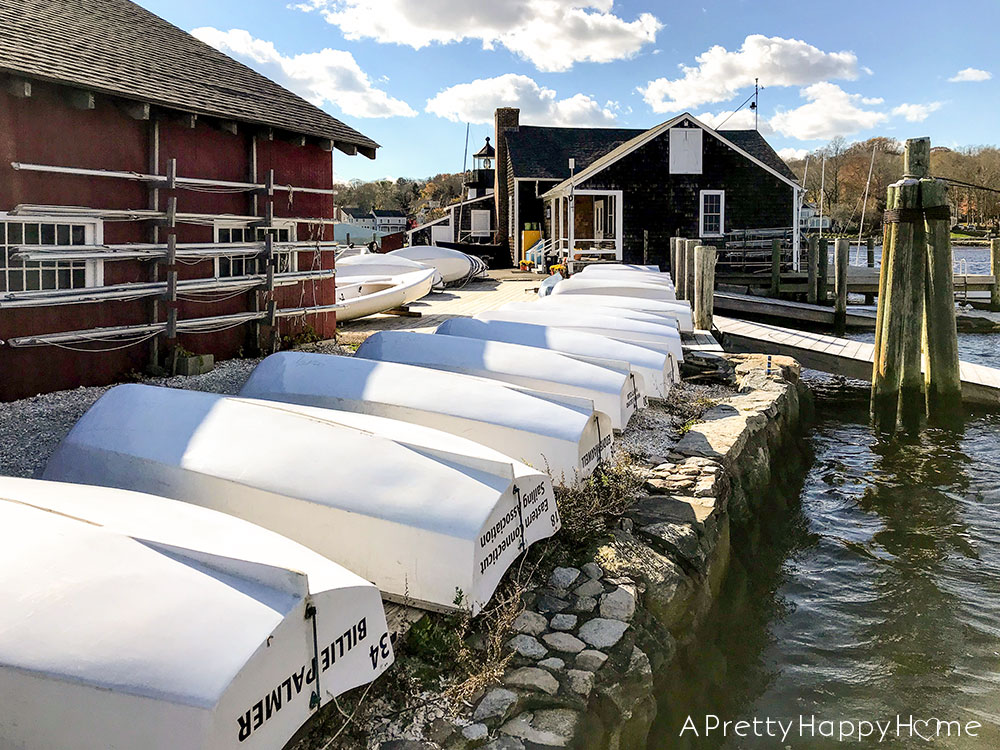 ---
FRENCH COUNTRY
If you like french country style, go check out Robyn's French Nest. This post has all sorts of ideas for transitioning from summer to fall.
I especially love how this hutch has been styled. My key takeaway was to not be afraid to adjust those shelf heights to work for what you want to display.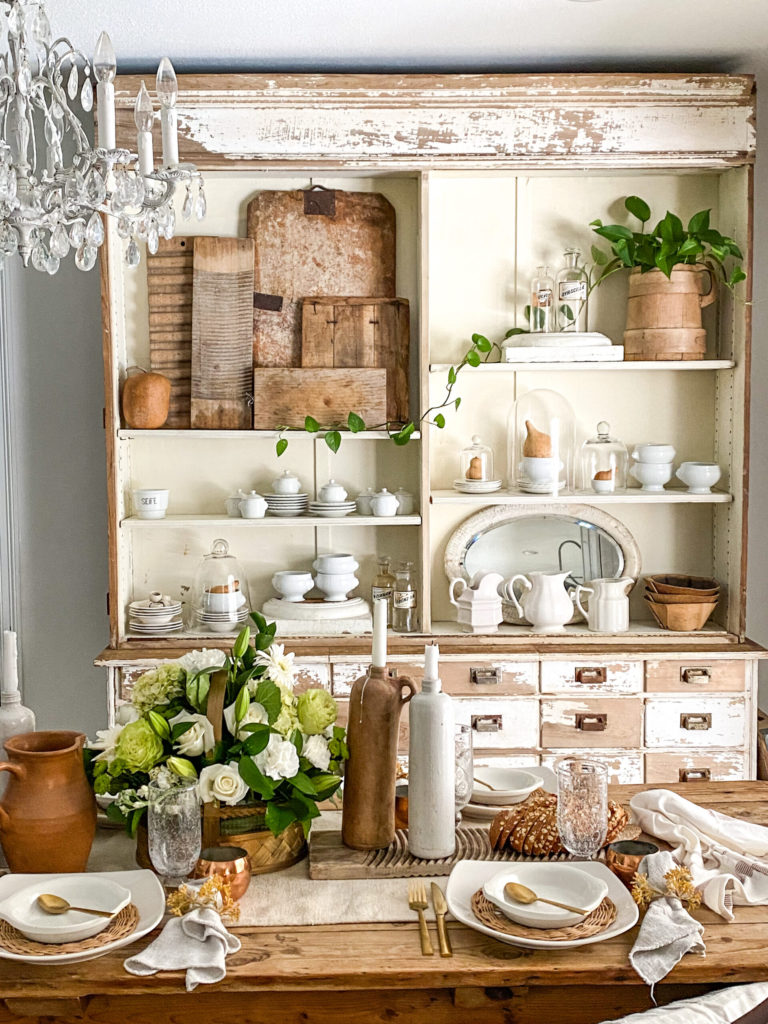 (image: Robyn's French Nest)
---
VIRTUAL MUSEUM TRIPS MAY HELP WITH COGNITIVE DECLINE
In a study published in Frontiers in Medicine, researchers in Canada demonstrated with a small group of people over the age of 65 that weekly VIRTUAL visits to a museum over a 3 month period showed improvements in the individuals' social isolation, wellbeing, quality of life, and frailty assessment scores when compared to the control group.
Go visit a museum! Even a virtual visit could make a difference. Many museums do offer virtual tours. You just need to visit their websites to find out what they offer.
Read the news article about this study here. Read the actual published study in Frontiers in Medicine here.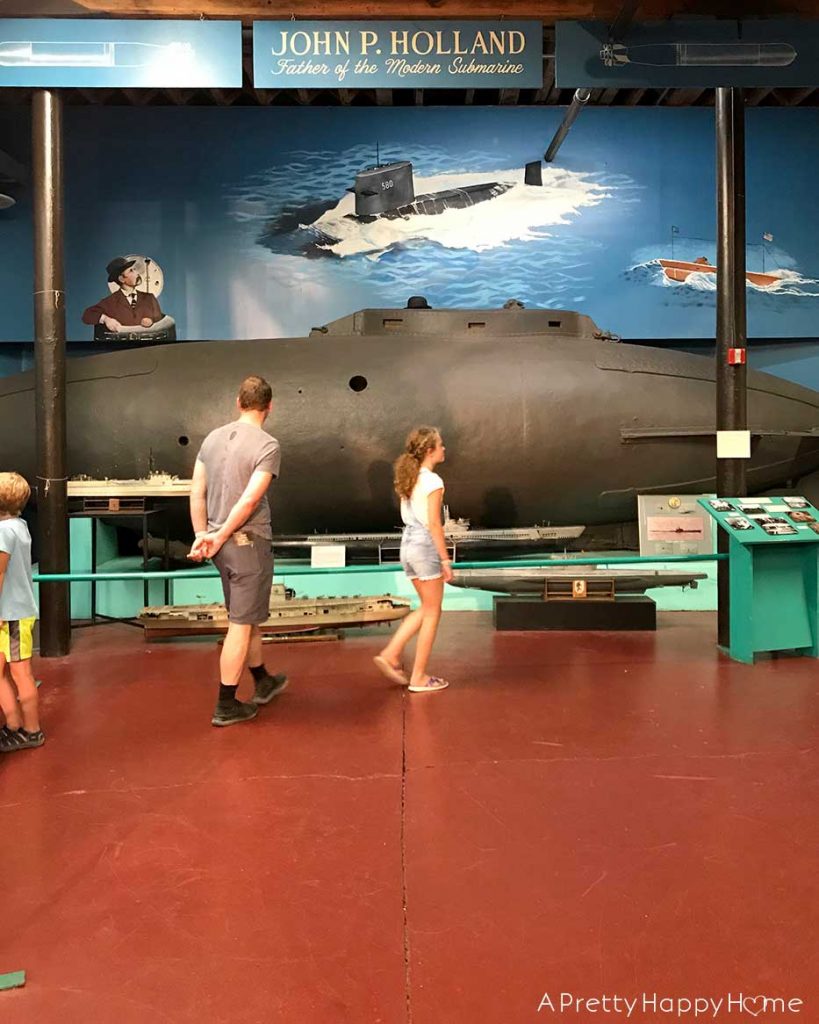 ---
THERE'S STILL TIME
There's still time to enter the 2022 Comedy Wildlife Photography Awards. The deadline is September 1. You do not need to be a professional photographer to enter. There are categories for amateur photographers and kids too!
Here's one of this year's contenders. We enjoyed spotting turtles this summer at the Delaware River so this photo caught my eye.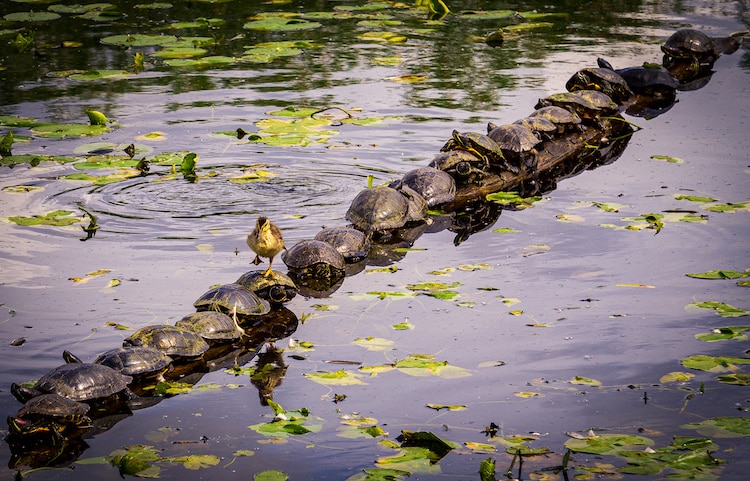 (image: "Excuse Me, Pardon Me" by Ryan Sims via Comedy Wildlife Photography Awards via My Modern Met | Location of shot: Juanita Bay Park, Lake Washington, Kirkland, WA, USA
| A duckling waddling across a turtle-covered log at the Juanita wetlands, the duckling fell off after a few turtle crossings, it was cute.)
---
POETRY MOMENT
[Of all the things I have done, I am most proud of our relationship] – By Yanyi
Of all the things I have done, I am most proud of our relationship, of picking up the pieces of investing in each other again and again. I am proud to trust you, despite the pain of trusting that lives in me every day. In every way, I was raised to kill this: the impulse to build and protect a place where you and I can live as ourselves. And not just live. When I hear you on the phone, there's always something else going on, something's happened that will change you or change me, and it's not those moments but ourselves that we share with each other. Not out of necessity, but abundance.
---
Thank you for reading today's Happy List.
Be good to yourself and others this weekend.
I'll see you back here on Monday.
*affiliate links in this blog post*