Hello there! Welcome to this week's Happy List. I'm delighted you've joined this party.
This week on the blog I shared another idea for keeping charging cords on your desk. What you can do with a little time, creativity, and a block of wood is amazing.
I also shared my latest round-up of thrift store treasures that I found to decorate my home. I can get a lot of bang for my buck with a five-dollar bill!
As always, I like connecting with you! It makes me smile. Please feel free to leave a comment or share this site with your friends. You can also connect with us on Instagram or Facebook. Thanks a million!
Today's Happy List is delightfully eclectic. Enjoy!
---
FRINGE
This fringed chair from Serena and Lily is gorgeous and also out of my budget at close to $5,000.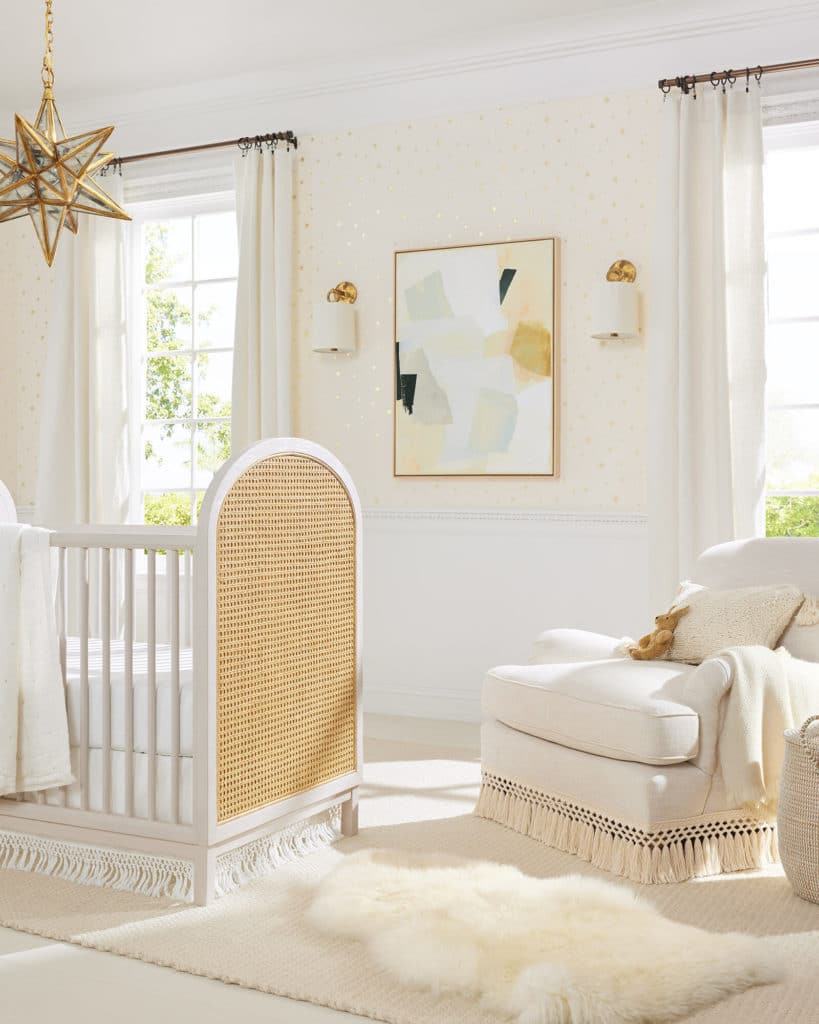 (image: Serena and Lily)
You could probably DIY this idea because I'm sure you can buy a similar type of fringe and apply it to a chair or ottoman for less than $5,000. Perhaps this isn't the best idea for pet owners, but for some of you, it could work!
---
PACKING TAPE TRANSFERS
Have you heard of using clear packing tape to transfer images? Cindy from DIY Beautify used this technique to put rabbits on old doorknobs.
Go read her tutorial to see how she did it!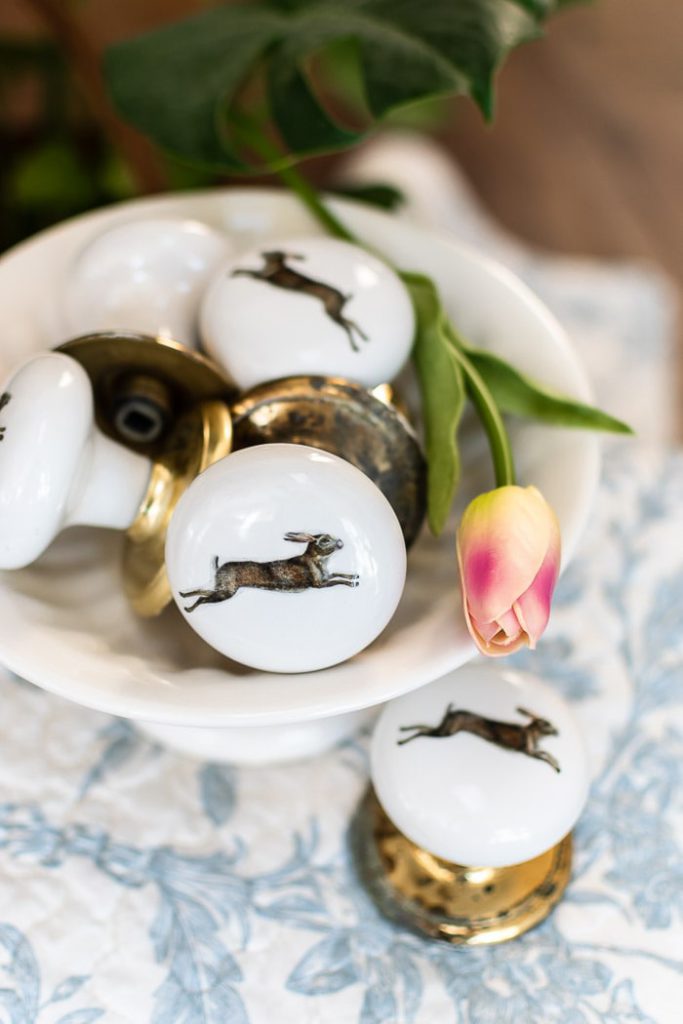 (image: DIY Beautify)
---
HOP ALONG
Speaking of rabbits, this $10 pillow from Target is adorable. Cute but subtle for Easter.
Those of you with sewing machines could easily make this pillow but maybe not for $10.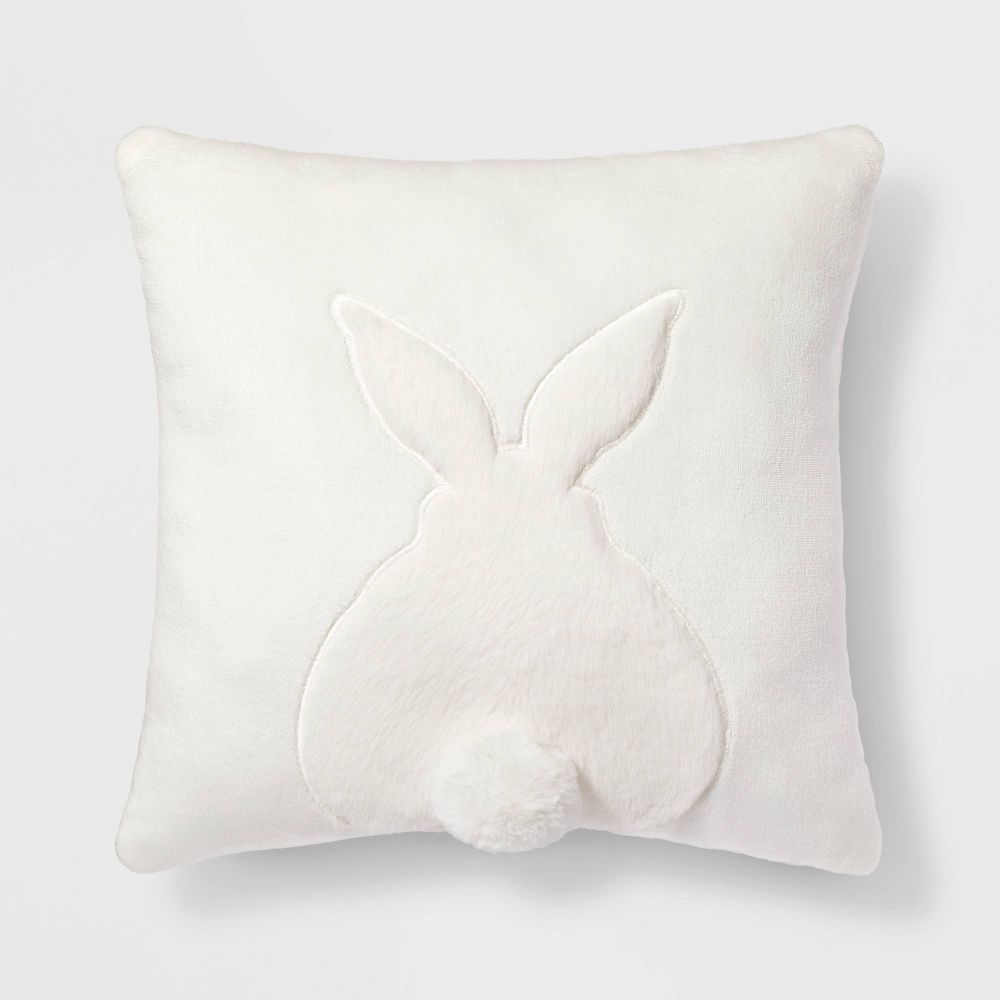 (image: Target)
---
AIRBAG DENIM JEANS
This is brilliant! Airbag denim jeans to protect motorcycle riders are a thing now. What a fantastic innovation by Mo'Cycle.
You can read about their airbag technology and order a pair here.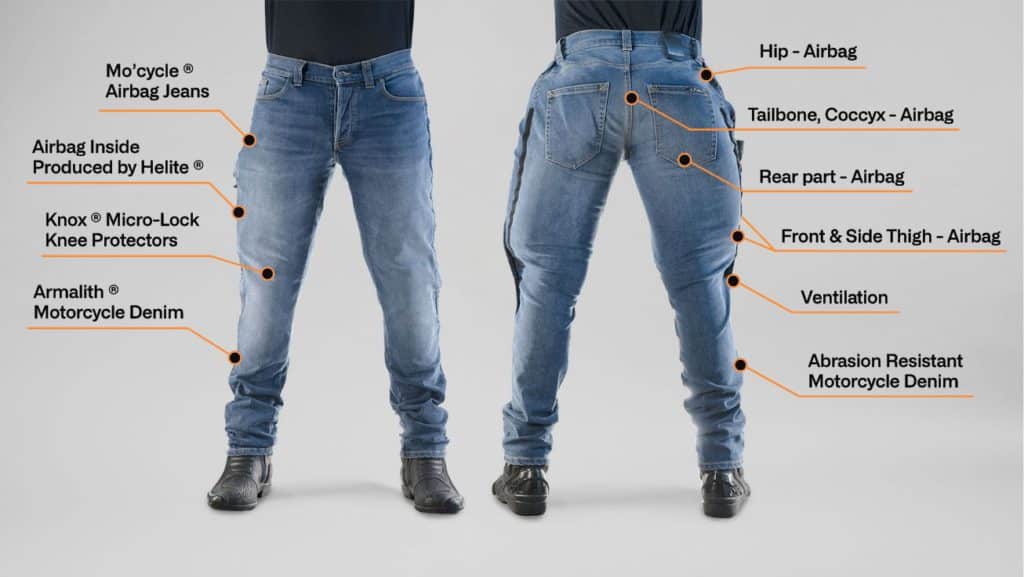 (image: Mo'Cycle)
---
WHY BLUE IS LIKELY YOUR FAVORITE COLOR
Ecological valence theory (that's a new one to me!) explains why certain colors become favorites of individuals. It largely has to do with the meaning we attach to colors.
Learn more about it in this BBC article.
Blue ranks at the top of the favorite color list. I definitely prefer blue when decorating if I'm going to use a color instead of a neutral tone. Case in point – my sunporch. I'm all in on the blue! Ha!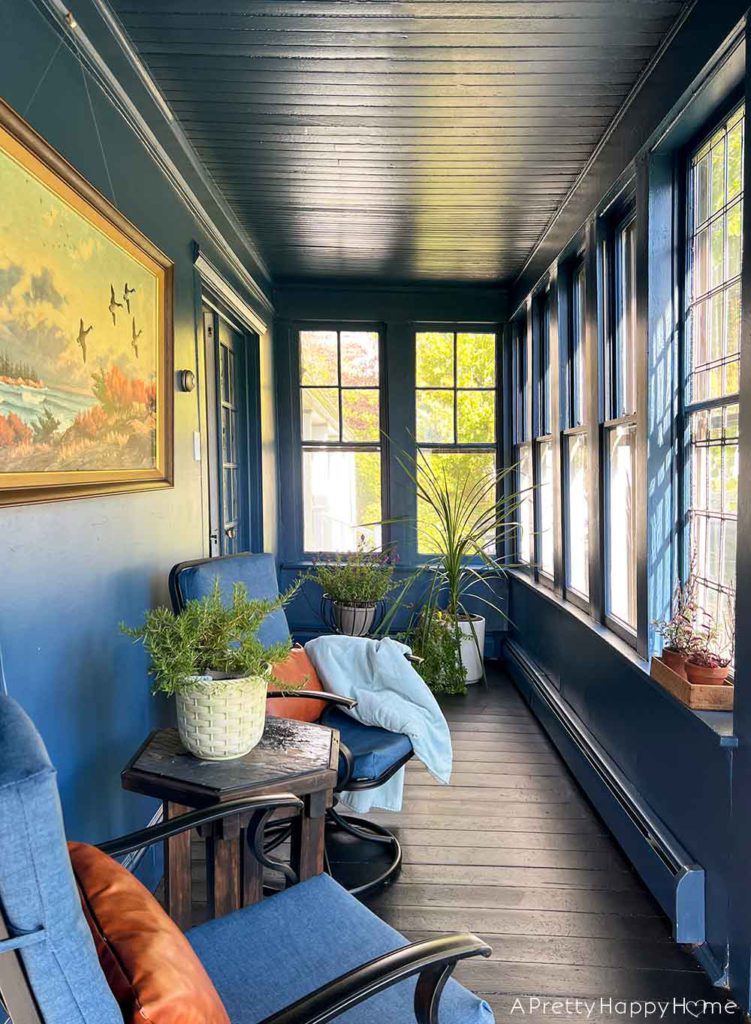 ---
COPYCAT SHAMROCK SHAKE
I might have to make this McDonald's Shamrock Shake copycat recipe for my kids for St. Patrick's Day. They still love to eat all the green food on this day!
Get the recipe at Taste of Home.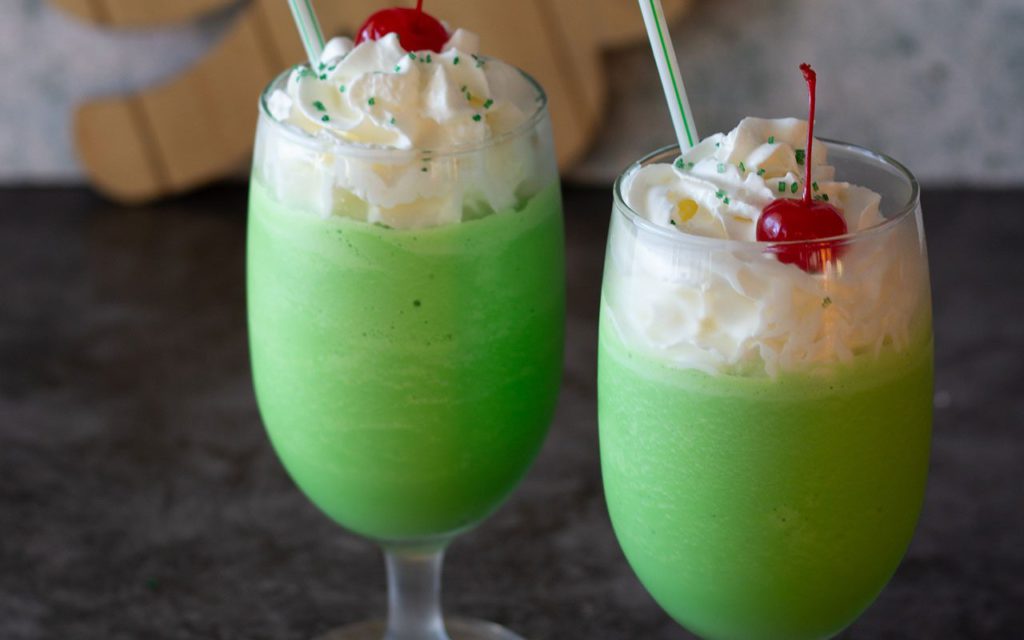 (image: Nancy Mock for Taste of Home)
---
BARN CONVERSION
This barn AirBnB in New Hampshire sleeps 22 people and is $679/night. That's 30 bucks each. Who wants to go?
You've got to go see the pictures. It's so well done. Plus, they have a pizza oven! (Clearly, I have my priorities. Ha!)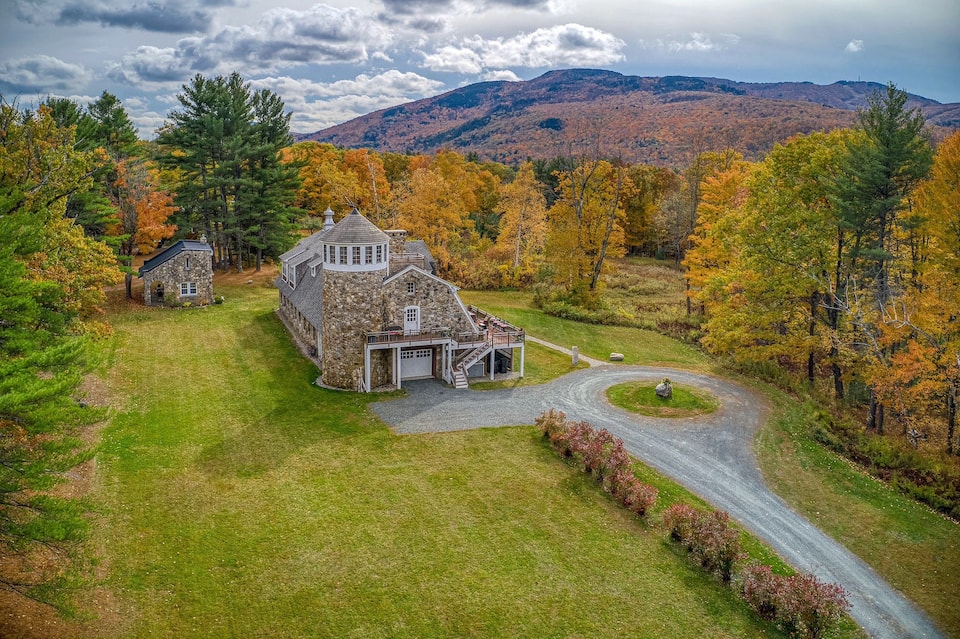 (image: AirBnb)
---
FOOD FOR THOUGHT
One of my favorite daily reads is Seth Godin's blog. His daily insight into business, culture and human behavior always makes me think. Here's one post from 2/25/23 that I found especially thought-provoking.
The obligation of "none of the above" by Seth Godin
"As we continue to face difficult choices and work to make things better, it's quite likely that the alternatives being presented aren't ideal or even appealing.
Many organizations and communities are stuck because "none of the above" is the majority's opinion, or perhaps the desire of those in power, or those with loud voices.
But unless you're willing to acknowledge that you're simply being difficult, "none of the above" comes with the responsibility to describe a path that's better.
Because forward is the best option. Let's go with one that makes the most sense–and if you don't have a better plan, you should be responsible enough to back the one that's most likely to work, even, especially, if you don't like it."
---
Thank you for reading today's Happy List.
Be good to yourself and others this weekend.
I'll see you back here on Monday.
*affiliate links in this blog post*