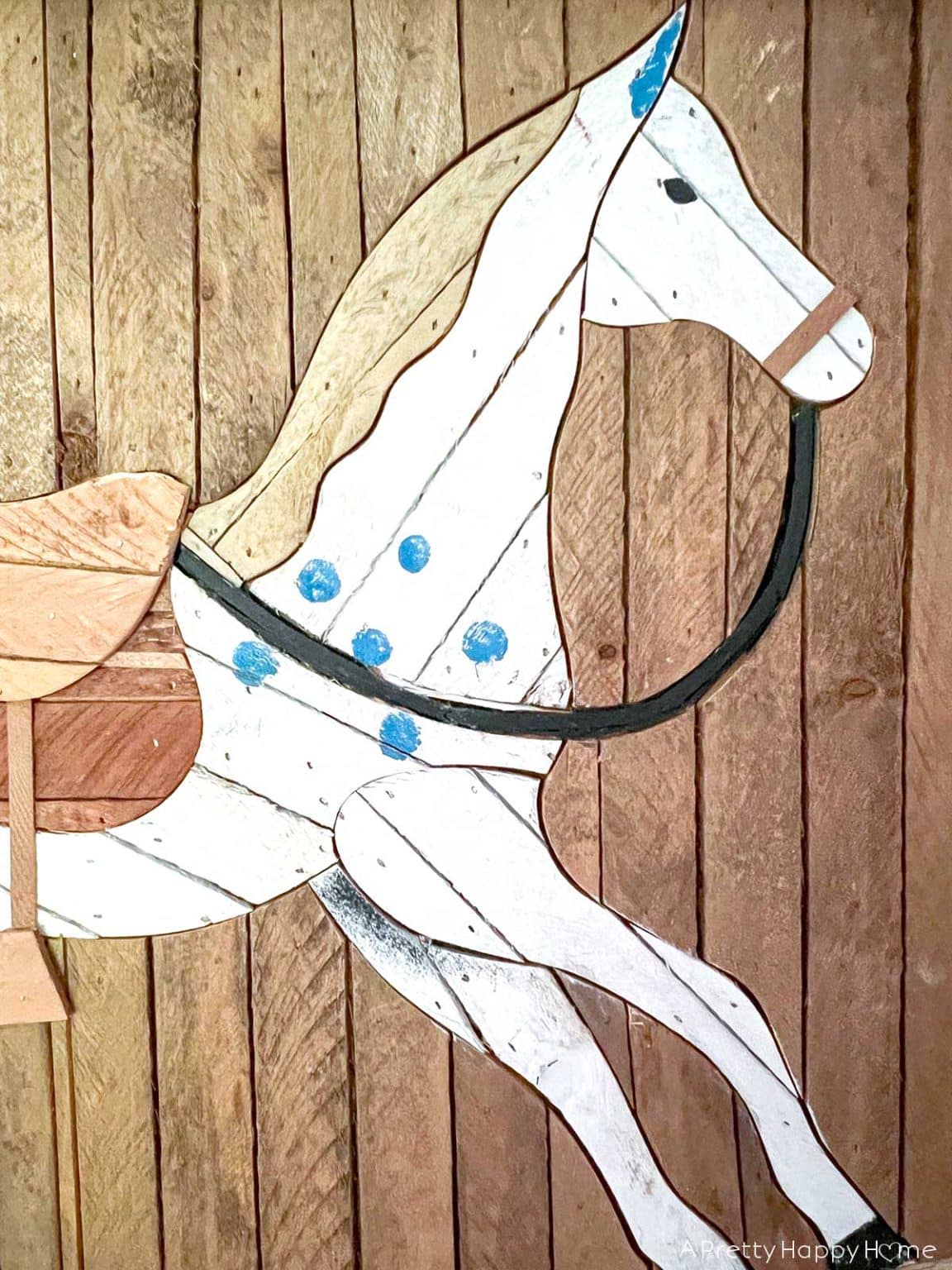 Something old has piqued my interest lately – lath art.
Broadly speaking, lath art is a type of folk art where pictures are made from thin strips of wood. Originally, these strips came from the lath strips of old plaster walls. Hence, the name.
As someone who has removed a plaster wall or two, talk about a labor of love to salvage all those pieces and remove the old plaster in order to make it useable as an art medium.
Today, lath art can be made from any strip of wood whether it is reclaimed, cut for this specific purpose, or something in between.
Either way, creations like this take a great degree of time, skill, and creativity to produce. I have the utmost respect for the folks creating lath art!
Let's take a look at some of the different ways lath art can come to life because I think you'll be surprised at the variety.
---
AMERICANA
Theodore Degroot is probably the most well-known wood lath artist. In the 1960s and 1970s his design studio produced many different types of lath art with a decidedly folk or Americana feel to them.
You can find his work, like this cat art, for sale by individual sellers on eBay and Etsy.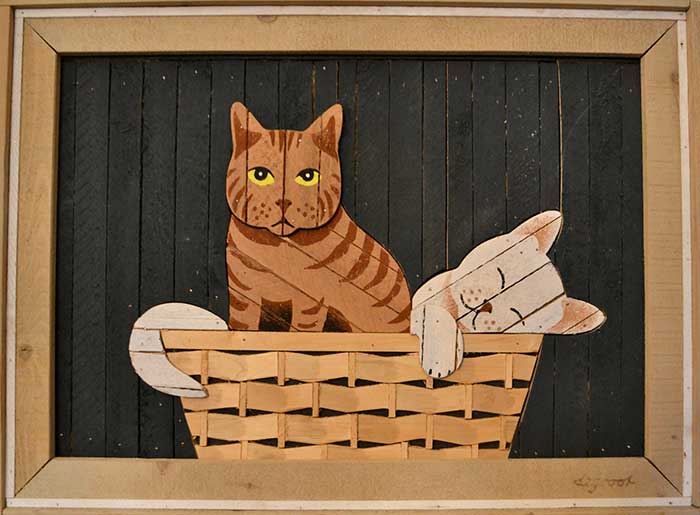 (image: Samson Vintage via Etsy)
The picture at the top of the blog post was also done by Degroot. I purchased it recently for our Carriage House.
---
THE WALL IS THE ART
This recycled lath wall featured on the Ryobi Tools site is amazing. The entire wall is art!
Can you imagine how long this must have taken to create? See more up-close pictures of this wall here.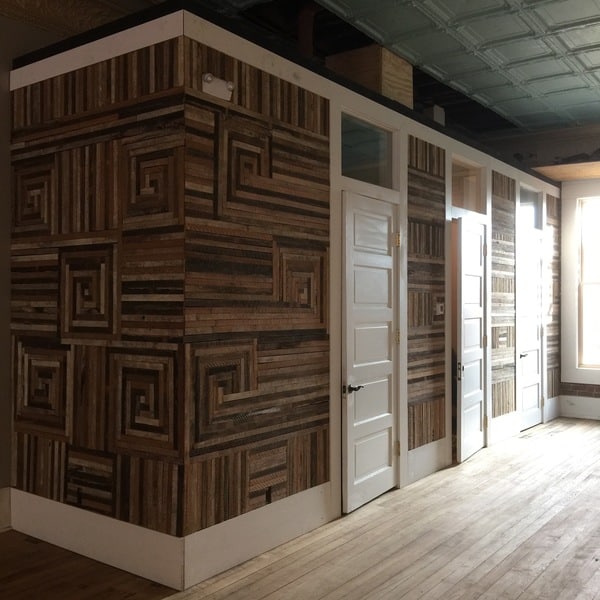 (image: Pmacpmac via Ryobi Tools)
---
FINE ART
Salvaged lath art can be considered fine art, especially when it is done by Andy Vogt. In 2017 his work was featured in Luxe Interiors and Design, which is where I learned about him.
You can see more current examples of his work on his website. I guarantee you'll be impressed.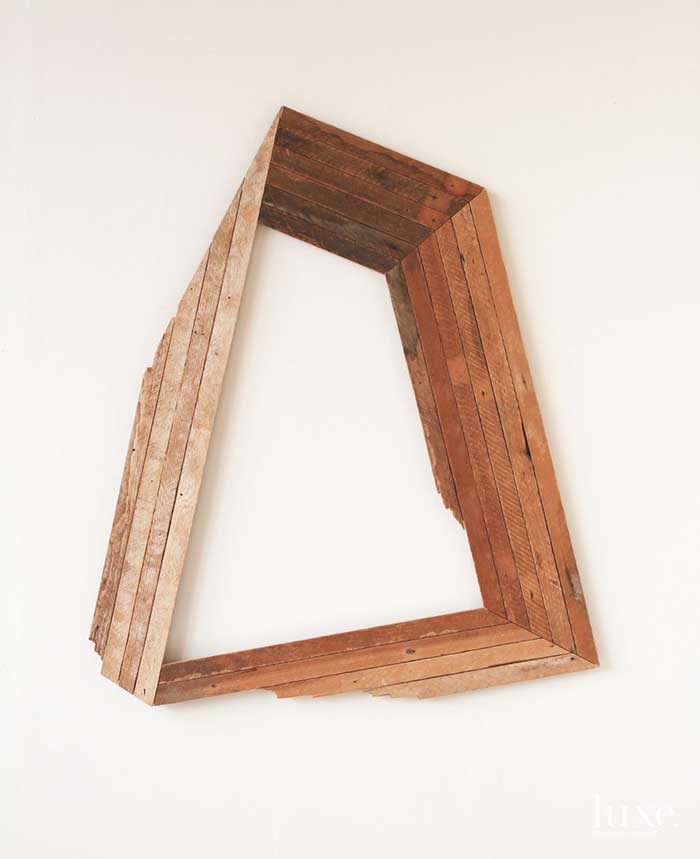 (image: Andy Vogt via Luxe Interiors and Design)
---
RECYCLED LATH TABLE
This 6×10-ft table created for a restaurant by Ariele Alasko is stunning. I love the color variety in the wood.
Read more about how this came to be and the lengths she went to rescue lath wood over at the American Craft Council.
Alasko is now a wood sculptor and can be found on Instagram.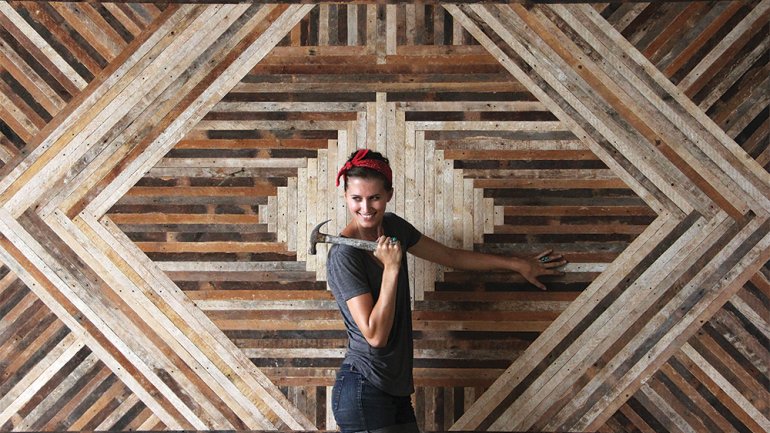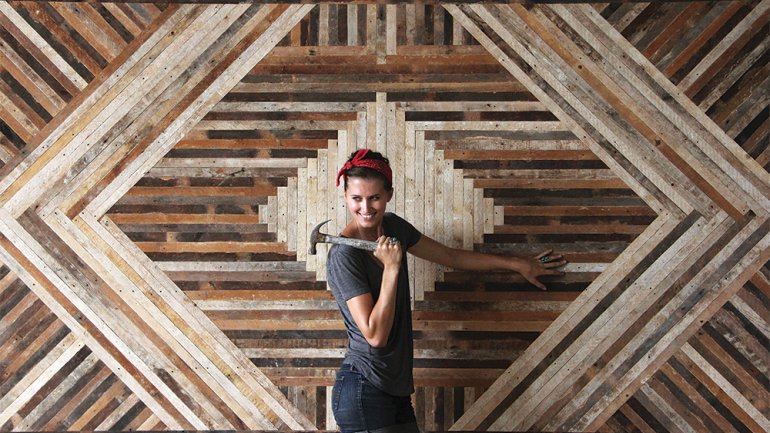 (image: Ariele Alasko via American Craft Council)
---
SOMETHING YOUR KIDS WILL LOVE
Your kids or the kid in you will love this superhero spin on wood lath art by Travis. He did one for Ironman too. You have to check it out!
Separate from the lath art, he also makes custom pens and coasters. Check it out on his website.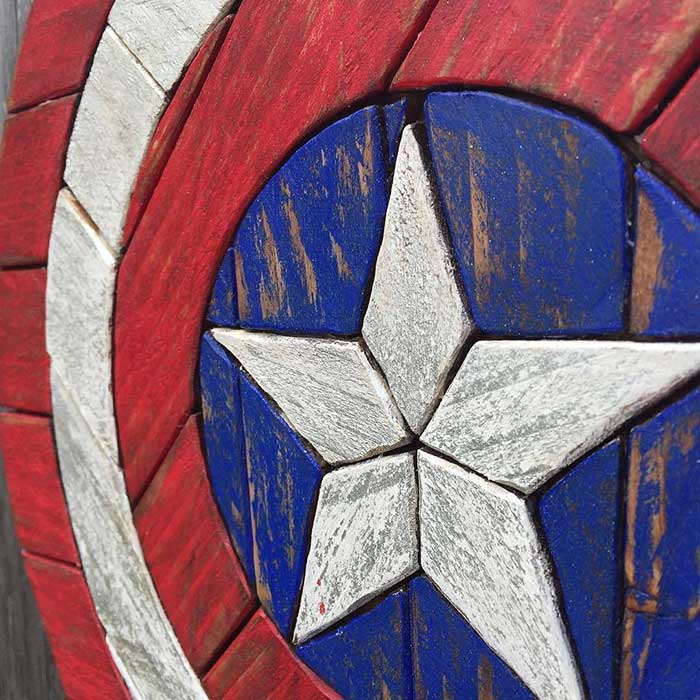 (image: By Travis)
---
GEOMETRIC
Lath art is often geometric in nature. What I love about this piece of lath art by Eleventy One Studio is that it looks multi-dimensional thanks to the angles and colors of the wood.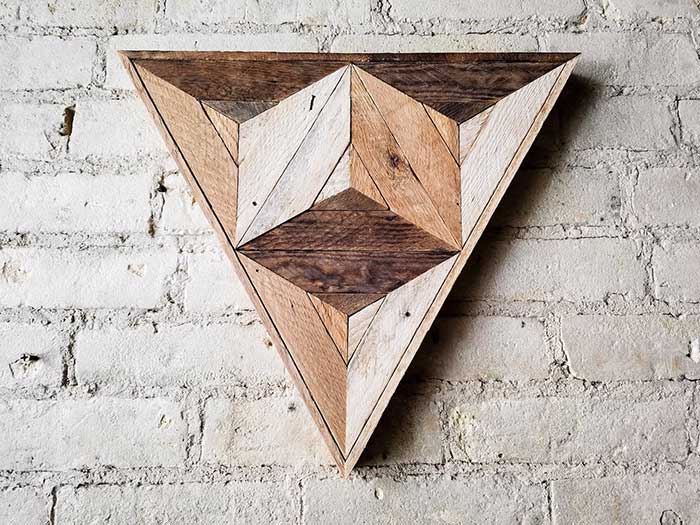 (image: Eleventy One Studio via Etsy)
---
FARMHOUSE
Lath art can also take a farmhouse bent like this wall hanging by B Johnson Design. This one reminds me of a barn quilt.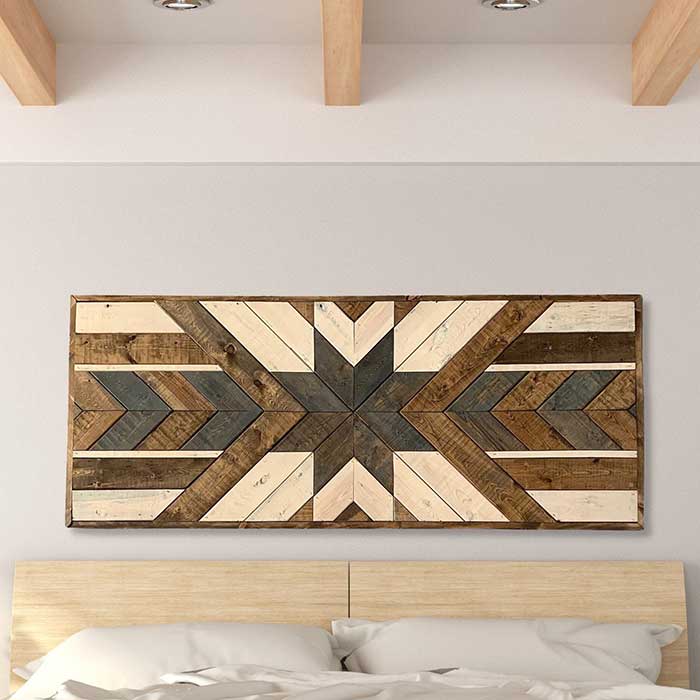 (image: B Johnson Design via Etsy)
---
While I've shown you examples of lath art from the U.S., other countries and cultures have their own take on lath art. If you want to learn more about that, check out this article by Wood Dad. I'm pretty sure you'll recognize some of the styles even if you don't know the terminology.
While it might not work everywhere or be for everyone, lath art certainly has its place.
Besides, no art is going to be for every person or every situation. That's kind of the point. Love what you love. Let art speak to you, no matter the style, even if it's just to acknowledge the talent and hard work that it took to create it.
What do you think of lath art? Do you own any of it? I'd love to know. You can always comment on this blog post, email us here, or reach out via Instagram or Facebook.
---
Thanks for being here today. I appreciate you! Here are some other blog posts in this series that you might enjoy. 
In Praise of Ceramic Colanders
In Praise of Watercolor Greeting Cards
*affiliate links in this blog post*