Hello, friends! Welcome to this week's Happy List. I'm so glad you're here.
This week on the blog I shared a new-to-me find, bowl cozies. I love it when people solve everyday practical problems and the bowl cozy solves a good one.
Speaking of practical problems, I also wrote about our new laundry line that we hung outside. I really do enjoy hanging laundry outside to dry, especially if it is convenient for me to do so.
Thank you for reading this blog. Thank you for sharing it with your friends. Sharing is caring! We also love talking to you. If you want to connect with us, you can always comment on this blog post or send an email here. You can also reach out on Instagram or Facebook.
Here's what you came for, the Happy List!
---
COZY KITCHEN
I spend a lot of time looking at kitchens through the lens of an old house. I'm curious about how people update kitchens in an old home that doesn't make the space stick out like a sore thumb.
I think this is a beautiful example of achieving that balance. You'll also be surprised about where the kitchen sink is positioned! See more photos of this kitchen over at Remodelista.
(image: Emma Tuccillo via Remodelista)
---
CHICKEN HUMMUS NAAN WRAPS
This naan wrap recipe from The Rising Spoon looks so delicious. Anytime a sandwich is large enough that you have to tie it together with a string – count me in.
I usually make naan instead of buying it and I totally agree that it makes a yummy sandwich bread. It even toasts well if you want to use it for grilled cheese or quesadillas.
Get the recipe here.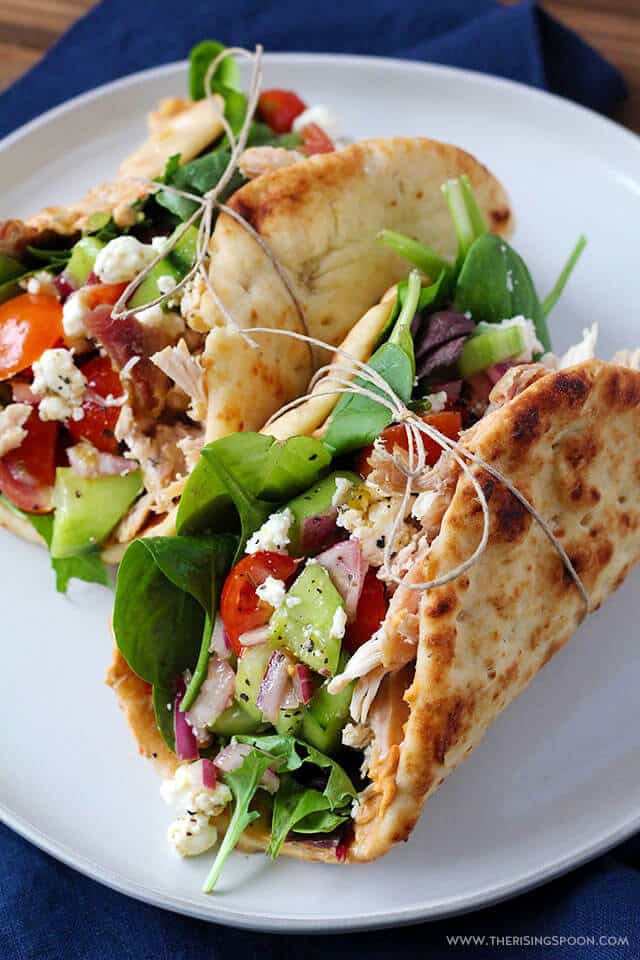 (image: The Rising Spoon)
---
ODD ONE OUT
Need a fun little game to try? Think you are good at spotting AI-generated images?
Google's new game called Odd One Out will test your abilities. I was TERRIBLE at this game! Haha! I did get a little better after playing it for a while but it was certainly a good reminder to not trust everything I see online.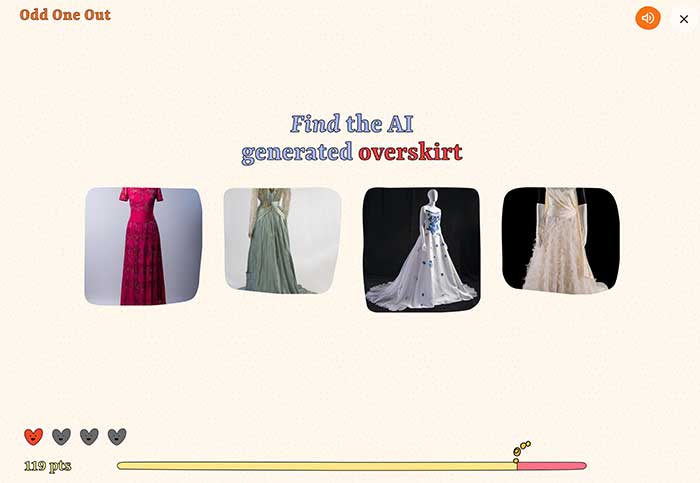 (image: screenshot Odd One Out via Google Arts and Culture)
P.S. Google's Arts and Culture page is FULL of free gems for learning, exploring, and playing. I highly recommend it for kids and adults.
---
WOODPECKERS
Speaking of odd things, did you know that woodpeckers have REALLY long tongues?
Their tongues are so long (up to a third of their body length) that they wrap around the back of their skull! This is one of the things that protect their brain from all of that high-impact pecking.
Learn more about woodpecker tongues here. (Never thought I'd type that sentence.)

(image: illustration by Denise Takahashi via ABC Birds)
---
CRINKLE CRANKLE WALL
Have you heard of crinkle crankle walls? They also might be called serpentine walls or wavy walls.
The wavy nature of the wall makes it really strong compared to a straight wall with a similar depth of bricks.
These walls have been around for a long time but in England they often ran in an east/west direction in orchards. This meant one side of the wave would be facing south and would retain heat. This helped with the growing of fruit trees.
Learn more about these wall here or here.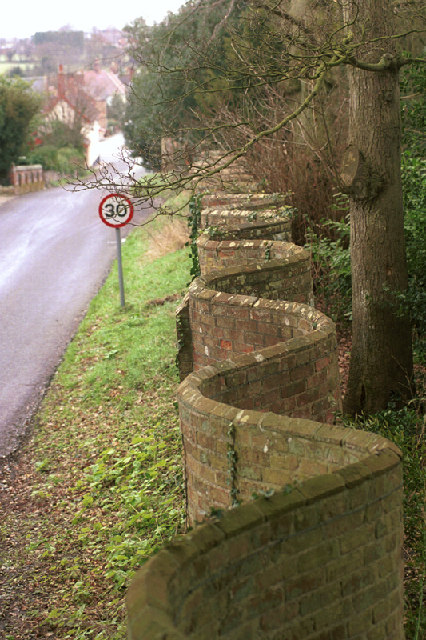 (image: Nat Bocking via Wikimedia)
---
GOOD IDEA
Erin Zubot Design has a great idea for storing hair tools in a cabinet – a pull-out wire tray.
I love this idea because you can hide the mess away. Plus, hair tools can melt plastic or burn wood, so metal is a great solution.
Get all the details, including which tray and how it was installed here.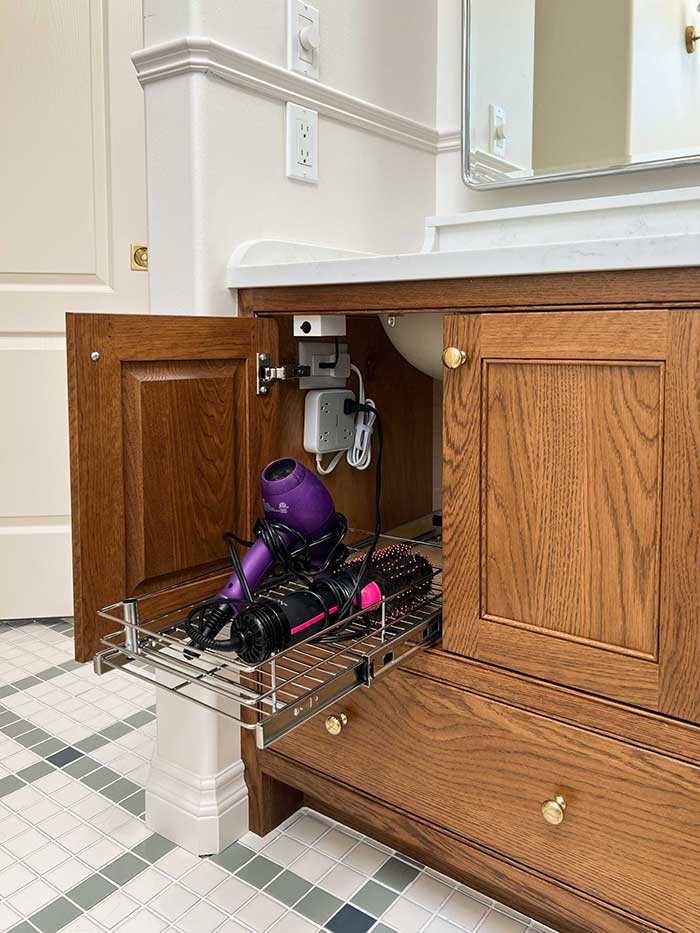 (image: Erin Zubot Design)
---
MARBLE MUSIC MACHINE
Someone made a machine that uses marbles to play music and you'll be shocked about how good it sounds. I kept asking, "How did he do that?"
If the video doesn't load, watch it here on YouTube.
---
CUTE SHIRT
I'm into the subtly festive look, so, of course, the "pumpkin collar" on this sweatshirt by United Monograms caught my eye.
The sweatshirt comes in all different colors but my favorite was the blush pink with the orange pumpkins.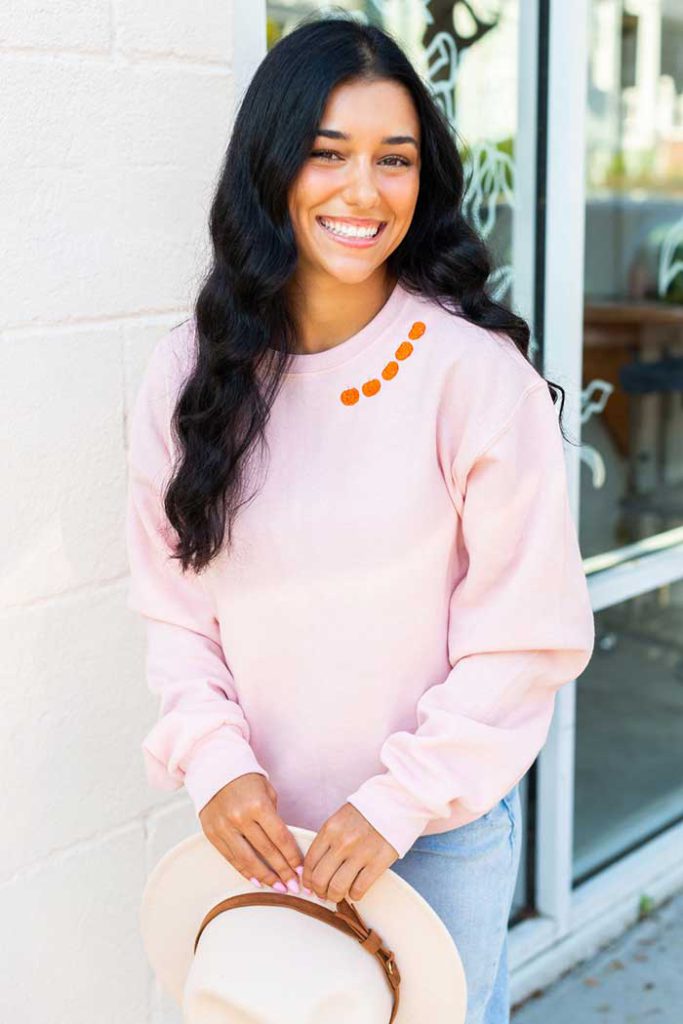 (image: United Monograms)
This tempts me to try and stitch my own pumpkins on a shirt but I should probably practice that on some scrap fabric first. Or just buy this sweatshirt and call it good!
---
POETRY MOMENT
Paradise by James Baldwin
Let this be my summertime
Of azure sky and rolling sea,
And smiling clouds, and wind-kissed laughter,
And just myself entranced with thee.
And children playing in the glory
Of a carefree, youthful day,
And sunshine shining from the heavens,
And tears and sighing fled away.
Let this be my happiness
'Midst the earth's swift-flowing woe.
Let this be my only solace-
Just to know you love me so.
Just to know that we'll go winging,
Far above this earthy clime,
Hand in hand through laughing meadows.
Let this be my summertime.
---
Thank you for reading today's Happy List.
Be good to yourself and others this weekend.
I'll see you back here on Monday.
*affiliate links in this blog post*