We live in a place on the East Coast that typically experiences four distinct seasons and we're currently wrapping up one of my favorite seasons – summer. The best part of summer is being outside.
In summer it's like the entire area comes alive with activity. The air is buzzing with positive energy. The trees are leafed out providing shade just when you need it. The flowers are bursting with color. The trails are full of bikes and foot traffic. The water is packed with swimmers and paddlers. The parks have festivals, movie nights, and summer concerts.
We see our neighbors more during the summer even if it's just to wave at each other while mowing the lawn.
It's true that we do spend a fair bit of time in the summer on lawn and garden maintenance but I'd much rather be doing that than shoveling snow.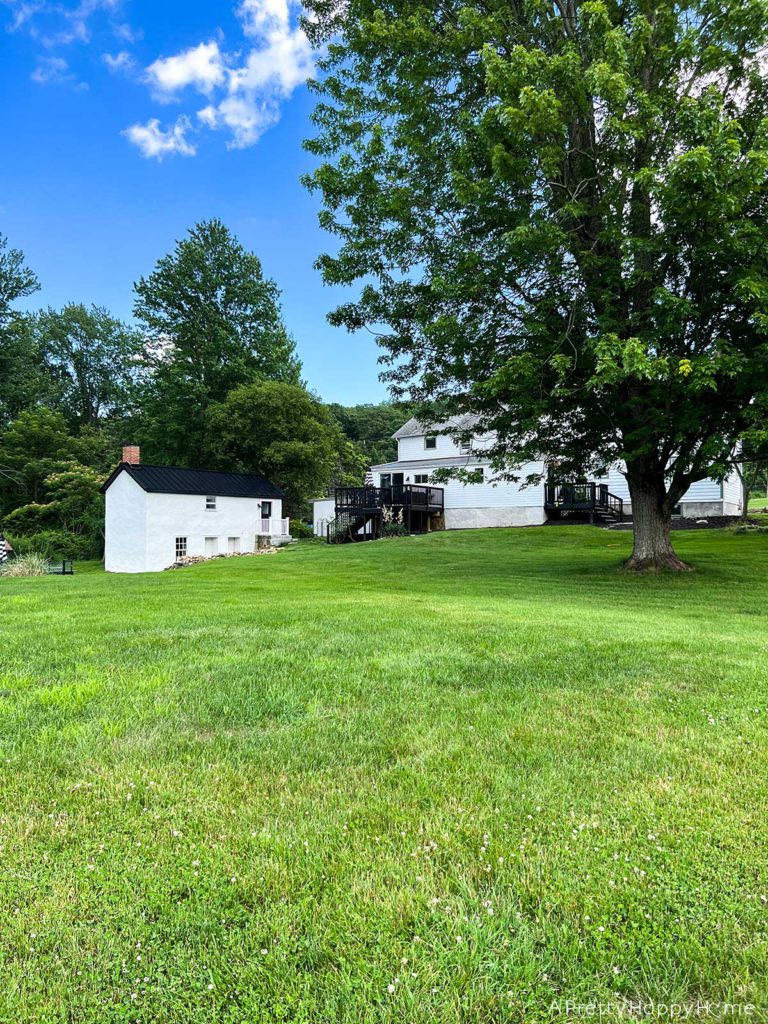 After assessing what survived and didn't survive the winter, we planted more lavender plants in our front yard this summer. Give me enough time and I'll legitimately be able to call it a lavender garden.
I don't have strong opinions about most plants unless they have thorns or cause rashes. However, I do really, really delight in the smell and look of lavender. That makes it an easy choice for me when I need to plant something.
As an added bonus, the bees seem to really love it.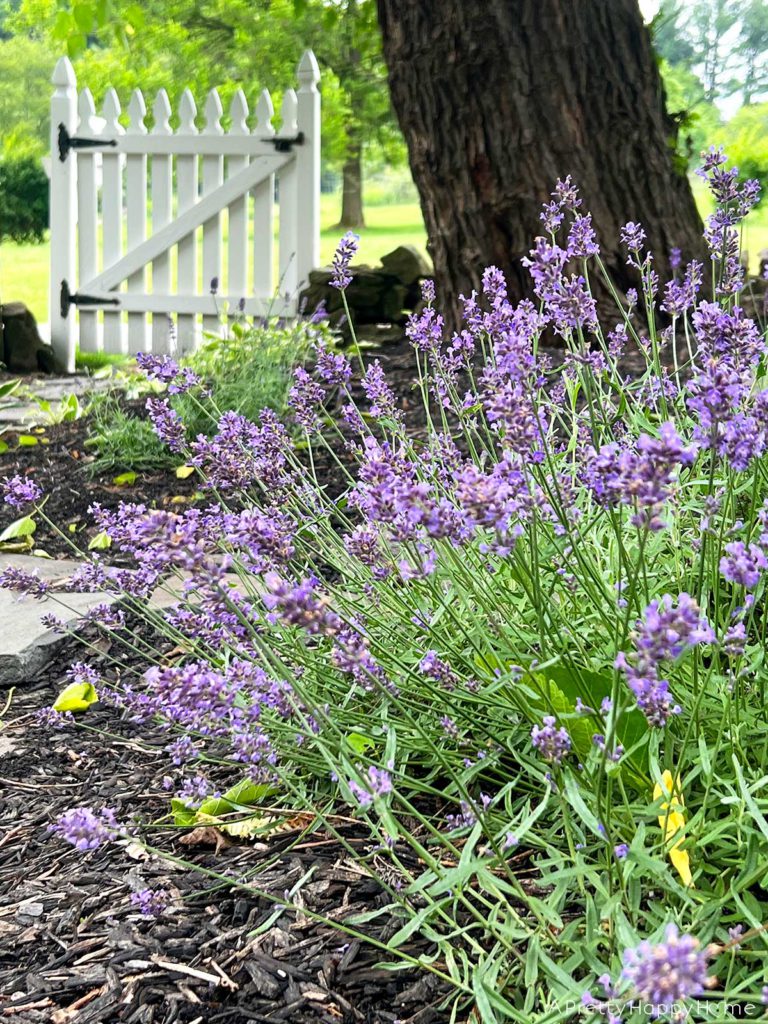 Speaking of those nectar-loving insects, we have two mimosa trees in our backyard that have the prettiest pink blooms in the summer. I know these trees aren't native to New Jersey and can be a problem but the bees and butterflies love these trees.
I can see the wispy pink blooms of this particular tree from my bedroom window. There are no words to adequately describe how peaceful it is to wake up in the morning and be able to watch the bees and butterflies flit from blossom to blossom on this tree. It's way better than any show on Netflix.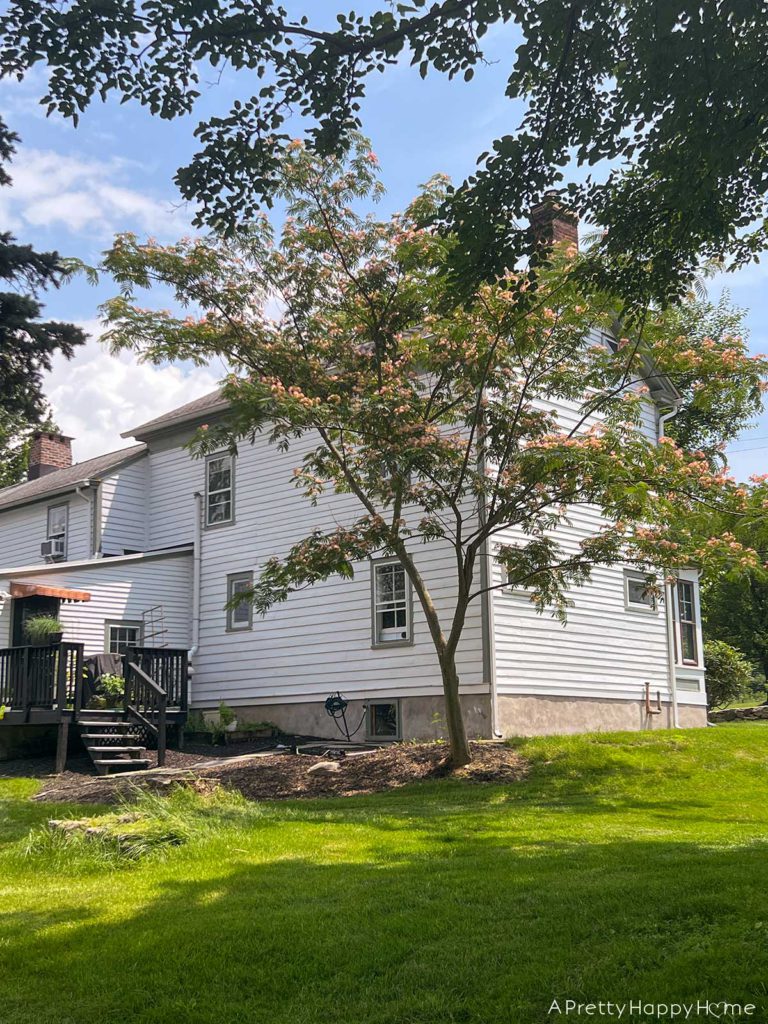 The mimosa tree isn't the only tree bringing me joy this summer. For the first time since we moved here our peach tree finally produced peaches.
I think this is largely due to the fact that we thinned the fruit on the tree twice. If you thin the fruit, it allows the best peaches to grow to maturity.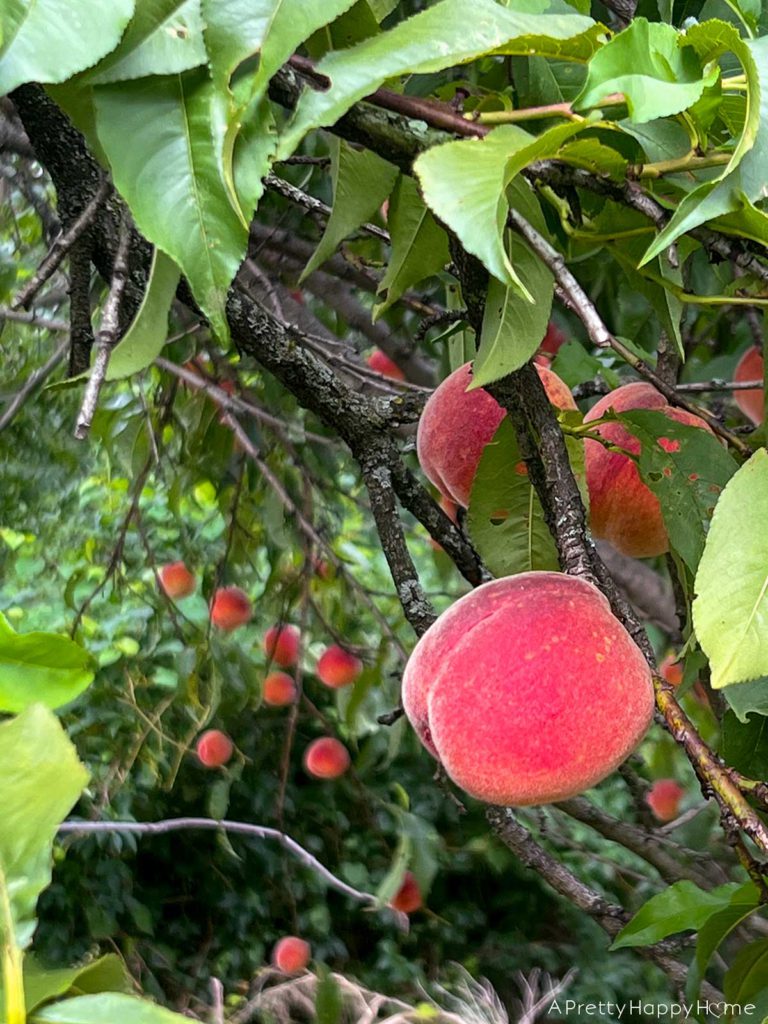 We've picked a few peaches but at the time I'm writing this we are still waiting for the full harvest.
In the meantime, I made a peach and cherry galette. It was the delicious thing to do.
I use the Betty Crocker recipe for pie crust from that iconic orange Betty Crocker cookbook. Instead of shortening though, I use butter. No offense to Betty, but butter makes everything better. I also chill the pie or galette before putting it into the oven.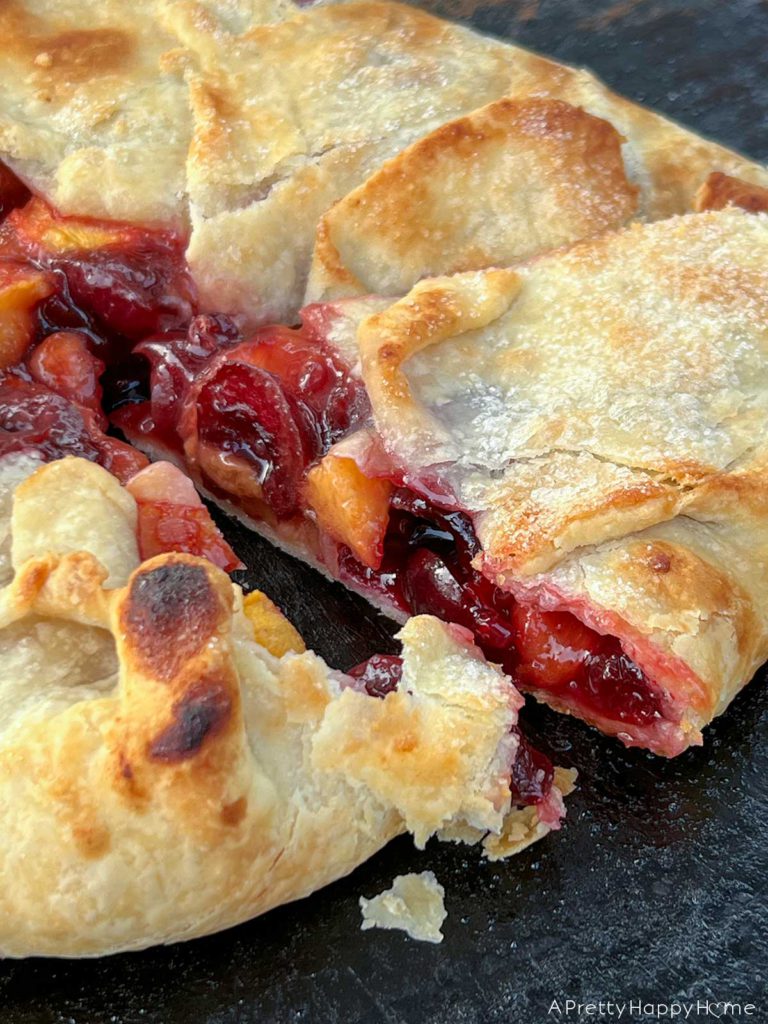 You know what else makes everything better, especially on a hot summer day?
A swimming pool.
I still consider it the biggest luxury to have a pool in our backyard. Our kids are also at the age where I don't have to hover over them in worry when they are around water or in the pool. There are perks to your kids growing up and this is one of them.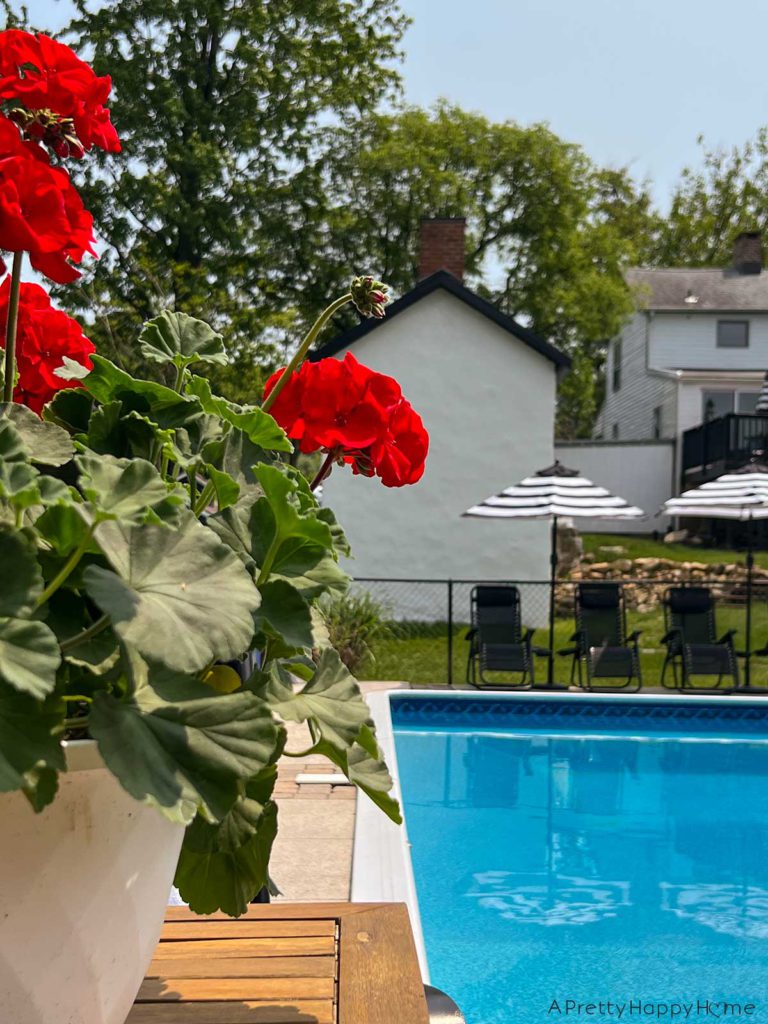 I really do think the best part of summer is being outside.
There are plenty of things we do outside during all four seasons like hiking, walking, yard work, visiting parks, and roasting marshmallows, but those things are definitely better in the summer.
What's the best part of summer for you? Is it when it ends and you can move on to fall? Haha! But for real, I'd love to know. You can always comment on this blog post, email us here, or reach out via Instagram or Facebook.
Happy Summer!
---
P.S. We finally broke down and bought a Solo Stove for roasting marshmallows. Did you know the Solo Stove comes in colors now? We got a black one but they have blue, red, green, and the original stainless too. We've been using ours on the deck or down at the pool. If you use it on a deck then you need the stand to sit it on so your deck doesn't get hot. I'd also highly recommend the screen to cover the top of the fire so that ash doesn't get everywhere.
---
Thanks for being here and indulging my love of summer. Here are some other blog posts you might enjoy.
House Number Sign From A Wooden Spool
How I'm Connecting Two Decks With Landscaping
Clearing A Sight Line To The Pool
*affiliate link in this blog post*