Parachute Man Valentine's Cards – Free Printable
My son has recently started playing "Army" with his neighborhood friends. So when I saw some examples out there for a parachute man Valentine's cards, I knew he'd get excited. That was an understatement!
I don't know who to credit for the original idea, but I was inspired by this example here.
Of course, I had to do my own take on it! Here's the label that I came up with:

I printed the labels out on white card stock, but regular computer paper would work fine too. I designed them to fold in half over the top of the plastic baggie that holds the parachute man
.
I got a dozen parachute men
on Amazon for less than 5 bucks. The plastic baggies are clear treat bags
that you can get at your craft store or on Amazon.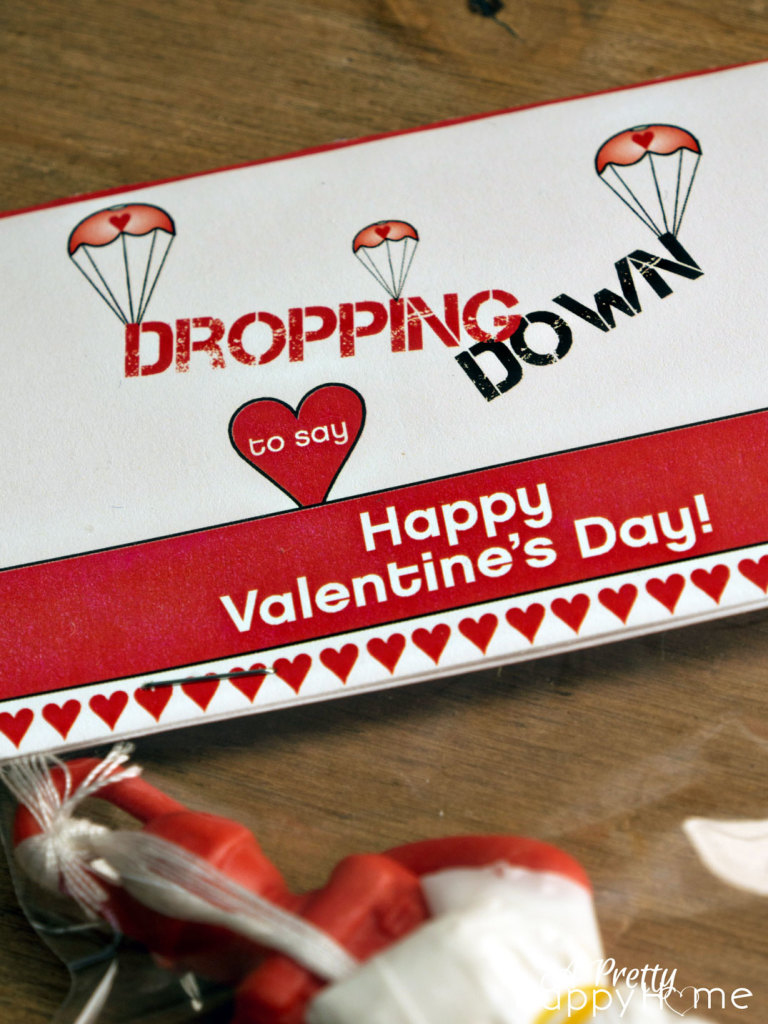 On the reverse side is where my son will write his name and his classmate's name. That's a project for tonight!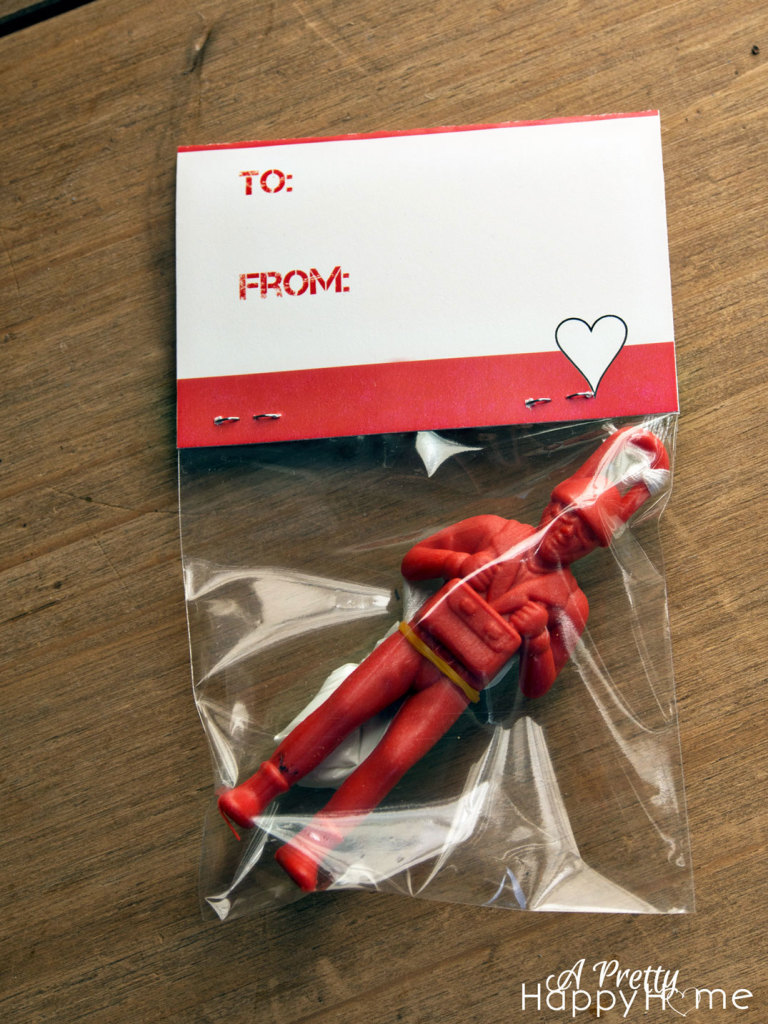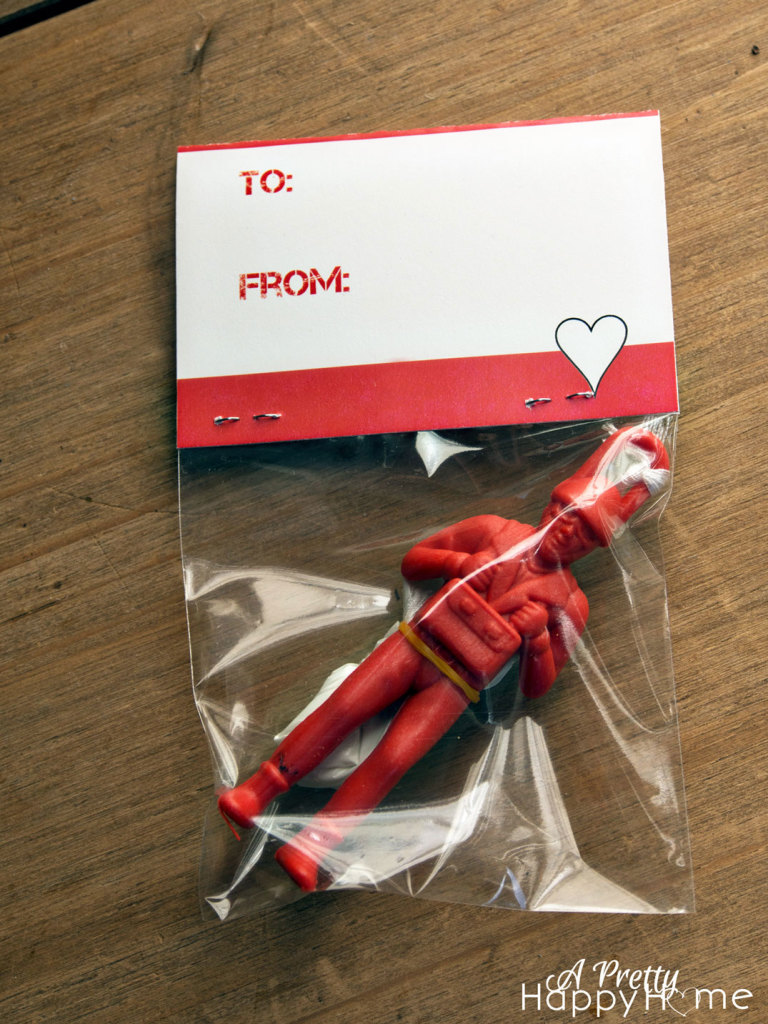 My son will be responsible for putting the parachute man
into the baggie and then I will help him staple the label to the bag to seal it.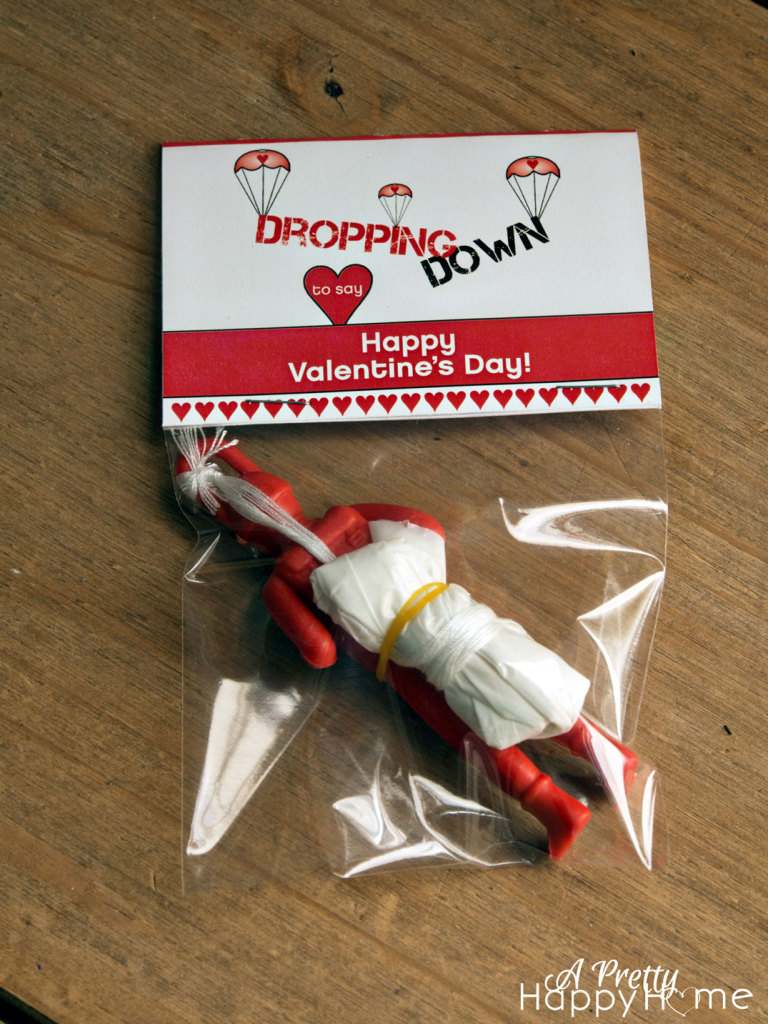 If you'd like to use this label for your child's Valentine's cards, I'm happy to share the love!
You can download a jpeg here.
You can download a PDF here.
---
Need other Valentine's Card ideas? I have a few!
Magnifying Glass Valentine's Card – free printable
Lego Valentine's Day Card – free printable
Write This Way (ink pen) Valentine's Card – free printable
---
*affiliate links in this post*