Skinny Jeans Embellished with Embroidery Thread
A couple of weeks ago I went to a large children's consignment sale. I had a special pass to get into the sale the night before it opened to the general public.
I arrived at the time indicated on my special pass and found a line snaked around the outside of the building to enter the sale. It was abundantly clear that I was a "consignment sale novice" because I was the only one in line without a huge laundry basket.
The mamas jokingly laughed at my naivety then explained the baskets are to hold all of your loot. Some of them even had a pull-cord attached to their baskets in case it got too heavy they could just drag the basket around. I kid you not. This is serious "grab and go" shopping. These mamas are NOT messing around.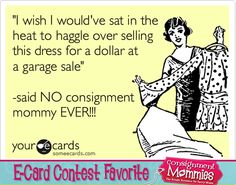 I came away with a handful of things – mainly items still with tags on.
Among my loot was a couple of pairs of The Children's Place jeggings
. My daughter won't wear regular jeans, but she will wear soft, stretchy jeans like these.
However, I run into a problem with all skinny-style jeans not because they are too tight. No, it's because my daughter can't get her foot through the ankle opening. Tell me other people have this problem too? There's something about the depth from the top of her foot to the bottom of her heel that just prevents her from getting the jeans on.
To solve this problem, I slit the outside seam of the pants with a seam ripper
. Small scissors work too, it's just more tedious.

After that, I sew the open seams and frayed areas shut so that the seam can't continue to unravel and the pants look "finished" again.
This time, however, I decided to go the "no sew" method. I confess it was way less troublesome than trying to figure out how I screwed up my bobbin thread from a month ago. I know, I know. I can't let that darn machine have the last word. And I'm making progress. Darn is the least offensive thing I've called it in the last month.
Anyway…
I used Heat'n Bond
hem tape from Hobby Lobby. As you can see, it's inexpensive. I cut the tape to size and ironed the frayed edges down.
If you are using the no-sew method, I still think you need to put a couple of hand stitches at the very top of where you "ripped" the seam. You don't want the seam to keep unravelling up the pant leg. I'm fairly certain at some point that will lead to a serious wardrobe malfunction. 😉


I could have left the pants as is, but here's where the fun begins. I decided to embellish the seams that I ripped apart with embroidery thread.
Pictures explain it better.

While it didn't take me more than 45 minutes to do this whole project, the irony is not lost on me that I spent way more time on this than a $5 pair of pants probably warrants.
They are cute though!
The bonus is that if the HeatNBond tape decides to not hold, which I highly doubt since I've had incredible luck with this stuff, the added stitches from the embroidery thread will definitely do the trick.

I was thinking of the possibilities – especially if you wanted to jazz up and personalize your clothes. Add your unique flair! This is the perfect craft for that.
I almost embellished the front and back pockets of these pants too, but decided to back away from the needle and thread. For now.

I was going to go more into depth about my embroidery stitch technique, but then I realized that I don't have a technique and "wing it" isn't necessarily helpful. So, should you decide to embark on this happy sewing/non-sewing adventure, let the pictures be your guide. I'd love to see how your skinny jeans embellished with embroidery thread turn out!
P.S. If you want a career as a foot model, then I highly recommend trimming and painting your toenails. I hear it helps.
P.P.S. I did find this article about 10 embroidery stitches everyone MUST know about extremely helpful. Sarcasm aside, it was seriously useful. 🙂
---
*affiliate links used in this post*
---
If you thought this idea was halfway decent I've got more! 
Embroidery Thread Embellished Tank
Pottery Barn Knock Off Picture Ledges
Step Stool (from high school shop class) Makeover