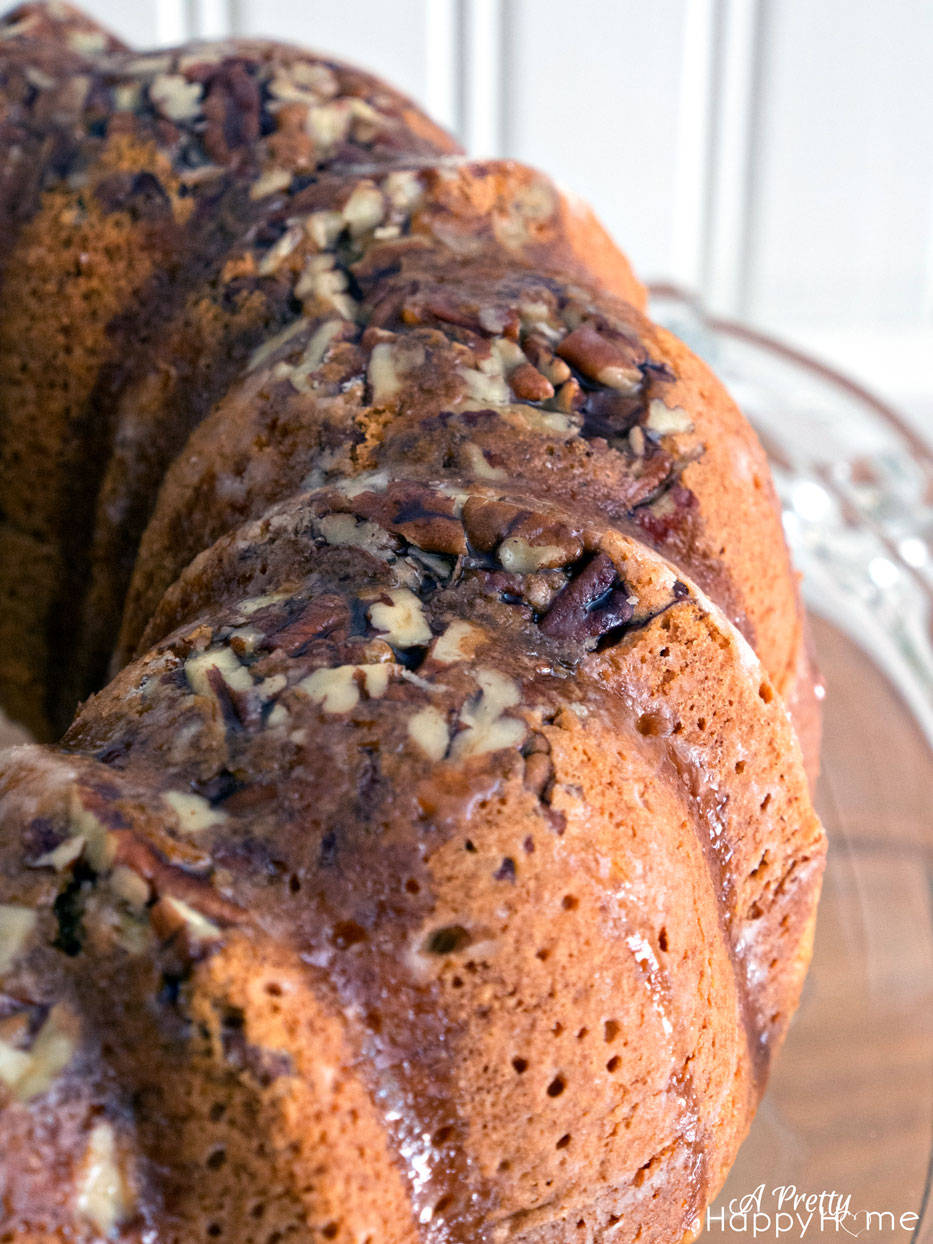 To all the cakes I've ever made,
to all the cakes I've never made,
there is only one cake for me.
I considered calling this post "the best dessert you'll ever shove in your mouth."
Classy, I know. I just didn't think it was quite dramatic enough though.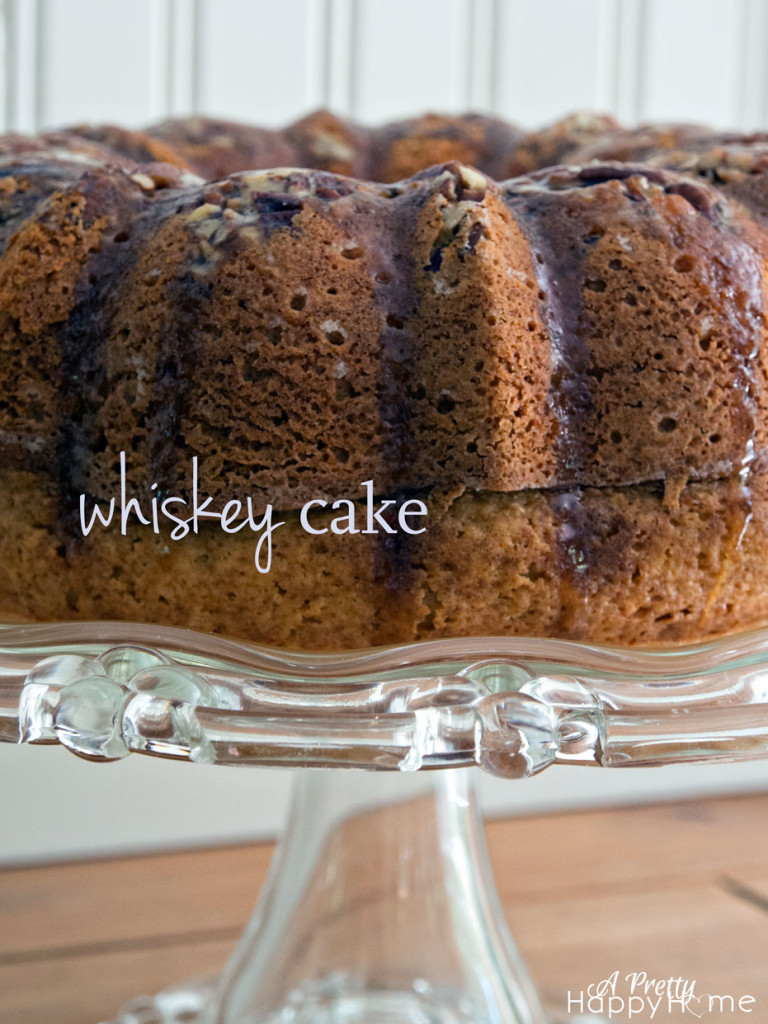 Sweet blessed sunshine.
Up until yesterday I would have taken a pie over a cake every single time. "Uh, Alex? I'd like to change my answer."
This whiskey cake was–what's better than amazing?
That's how this cake tasted.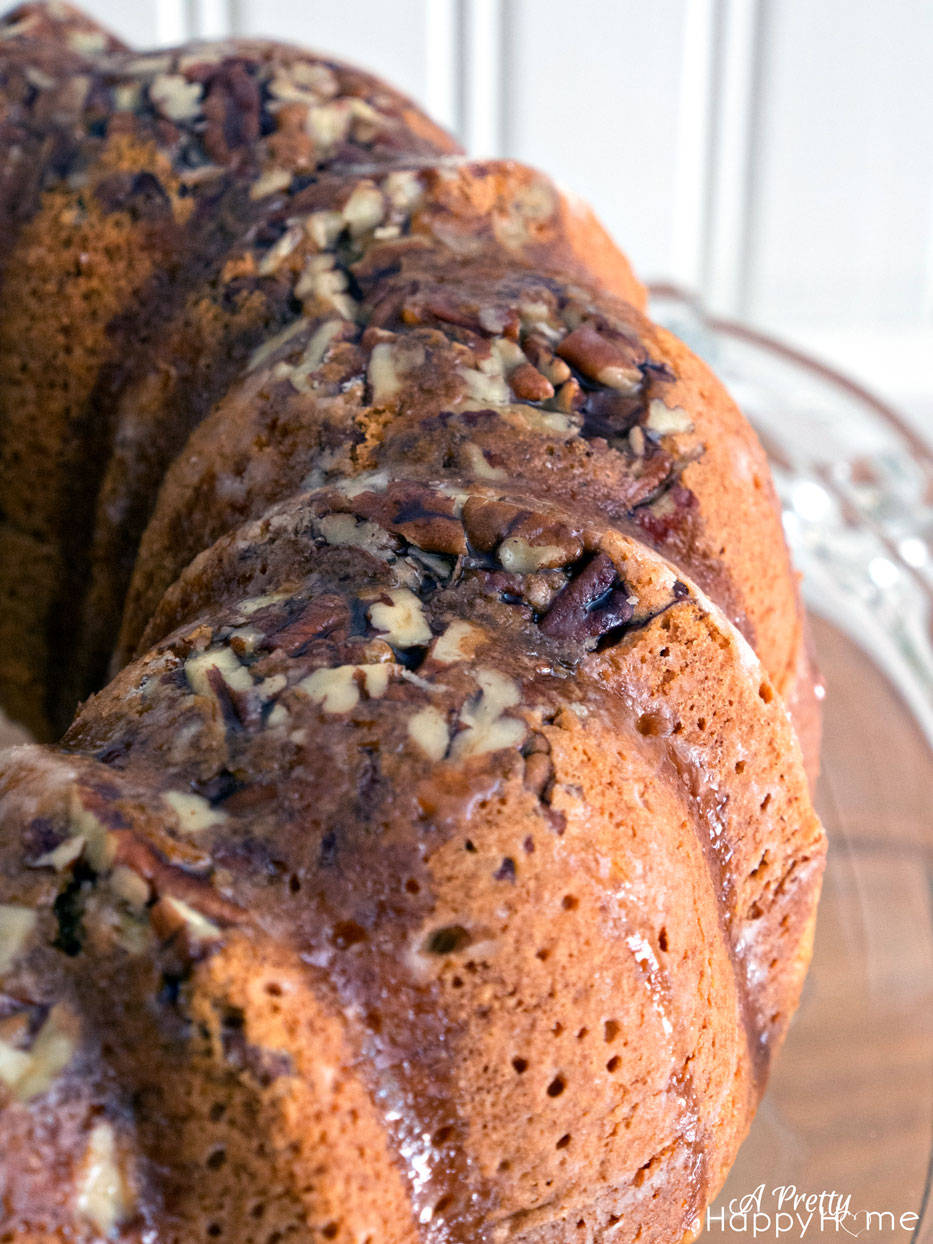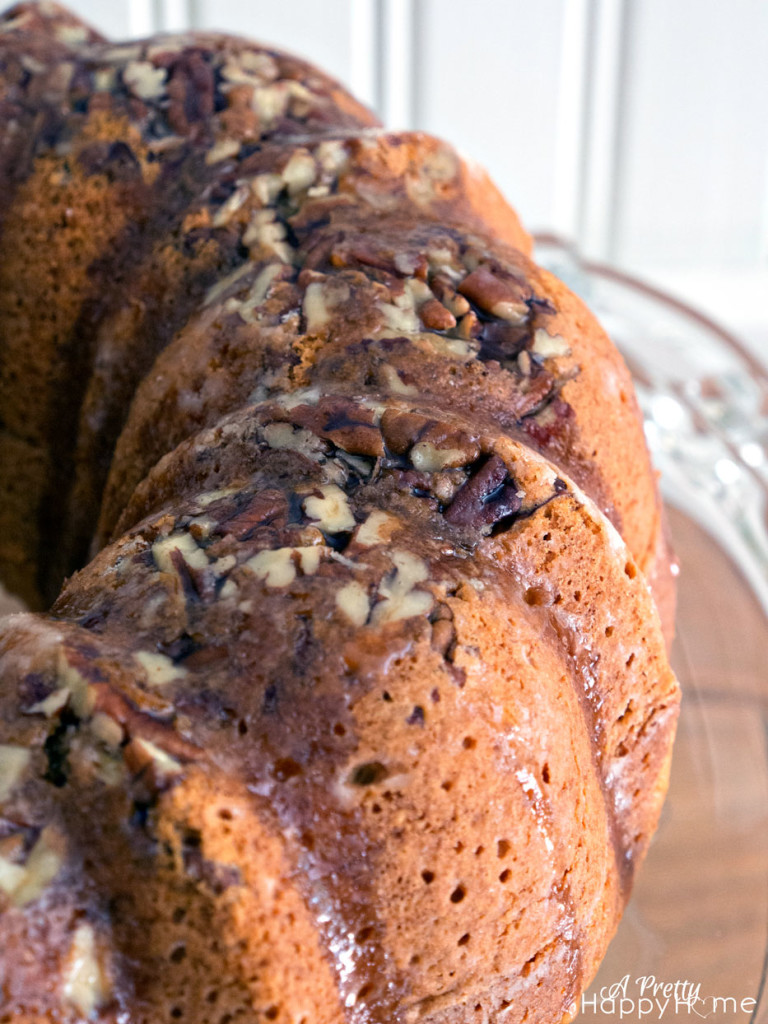 The recipe is actually called Jack Daniels Whiskey Cake and my aunt gave it to me eons ago. I do not know where she got the recipe, but it's been written on one of those index cards in her recipe box for at least half my lifetime.
I try not to live with regrets, but I regret, truly regret, that it took me so stinking long to bake this cake.
It was super easy to make and dear heavens, was it good.
I started off with a greased and floured bundt pan
. I admit I had to buy a bundt pan
in order to make this cake. I'm officially an adult now.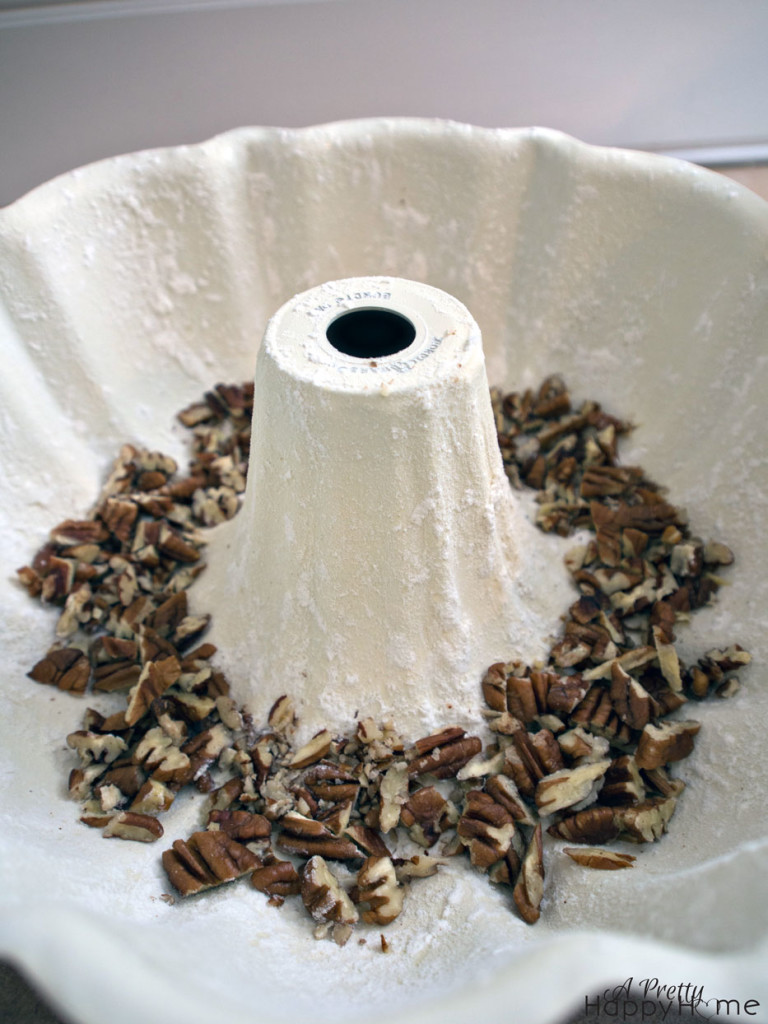 It wouldn't be a whiskey cake without whiskey! And no, you can't skip this step. The secret's in the sauce.
The recipe calls for Jack Daniels, but it doesn't matter what kind of whiskey you use. We had this Whippersnapper Oregon Spirit Whiskey in our liquor cabinet. (Fitting since we are from Oregon!) I cannot tell you from first-hand experience, but my husband tells me this is top-notch whiskey.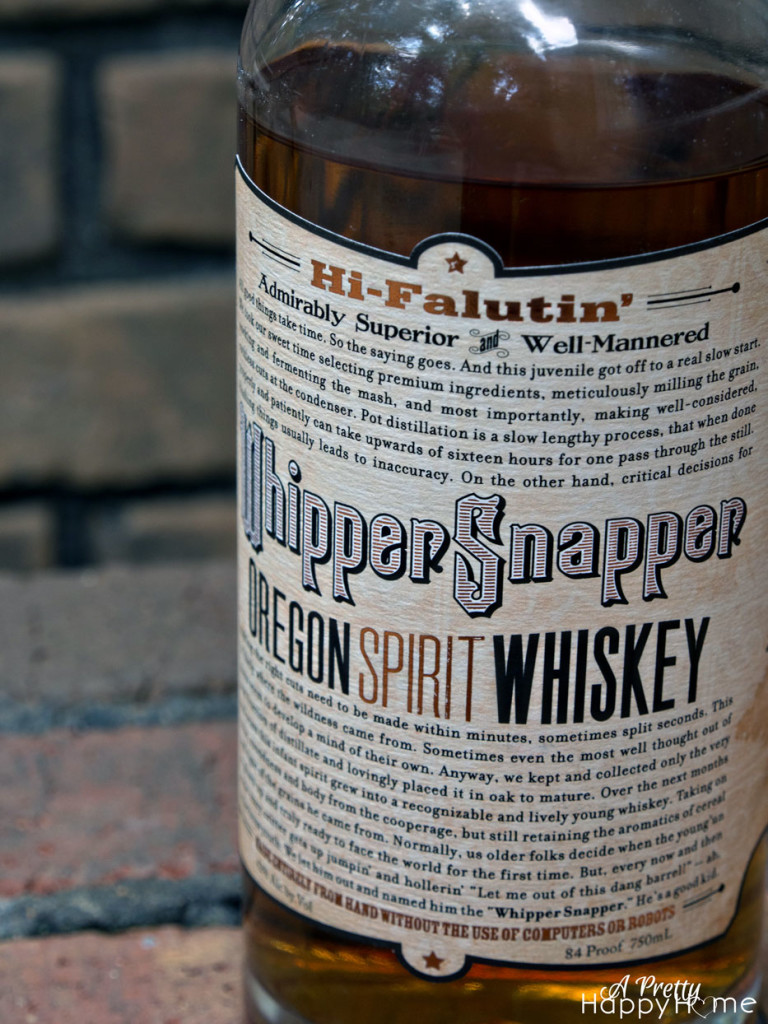 The cake batter is semi-handmade. It's a box of yellow BUTTER cake mix
(yes, it needs to be the butter flavor version), a small box of instant vanilla pudding, whiskey, water, oil and eggs.
The batter goes into the pan on top of the pecans and you bake this glorious creation for 50 – 60 minutes at 325 degrees. Mine was done right at the 50-minute mark.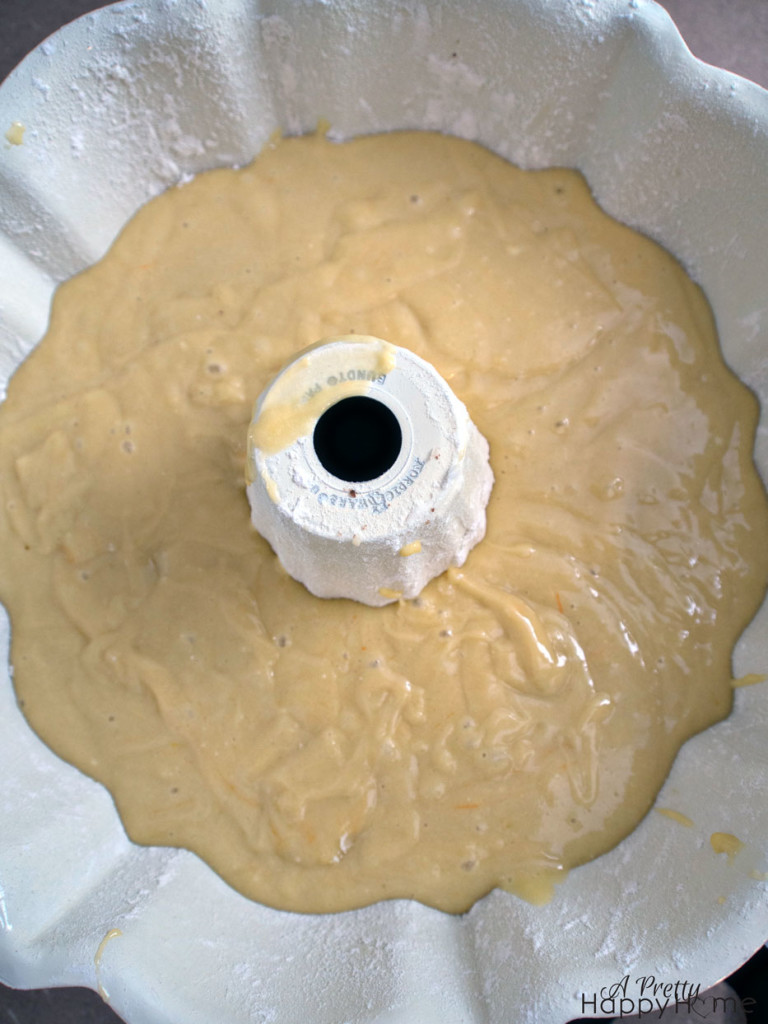 After you've placed the cake right side up on your cake plate, you can poke a few holes in the top and then pour the glaze over the cake.
The recipe makes A LOT of glaze. The more the merrier, right? In these pictures, because I was moving the plate around, I did not pour all of the glaze on. I did that after I was done. So, please, be careful choosing what plate you put the cake on.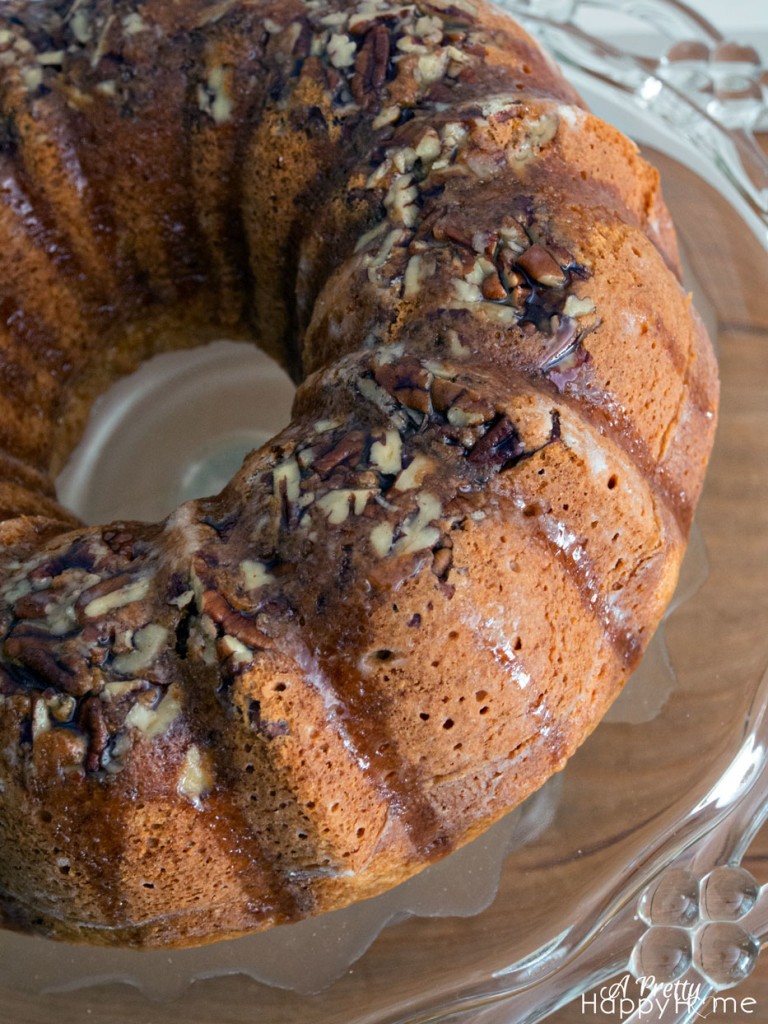 I gave half of this cake to a friend, which I consider my selfless act of the day month. If I interpreted her text full of exclamations, capital letters and emoticons correctly, I think she promised me all her earthly possessions if I would keep baking this cake.
Fair trade, I say.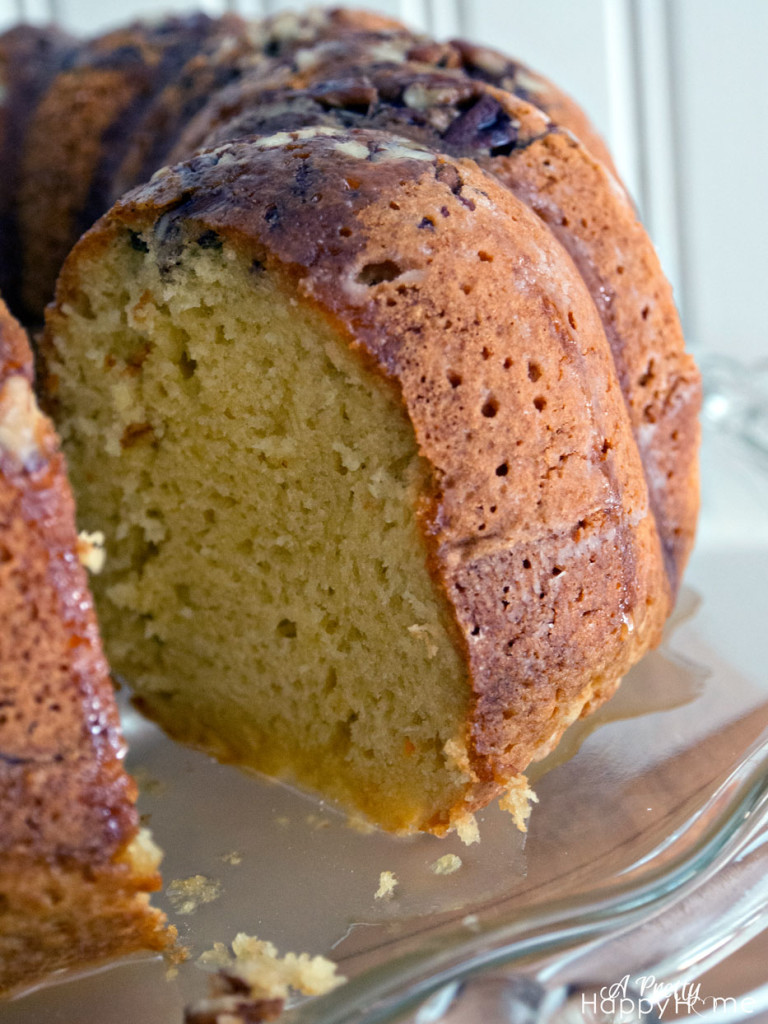 It's that powerful, people.
Alas, I no longer care about earthly possessions. Just cake.
This whiskey cake lasted 2 days. I think I preferred it the first day when the glaze was still slightly warm and scoop-able from the bottom of the pan. But, I'd still fight you for the last piece on that second day. So that's how I feel about that.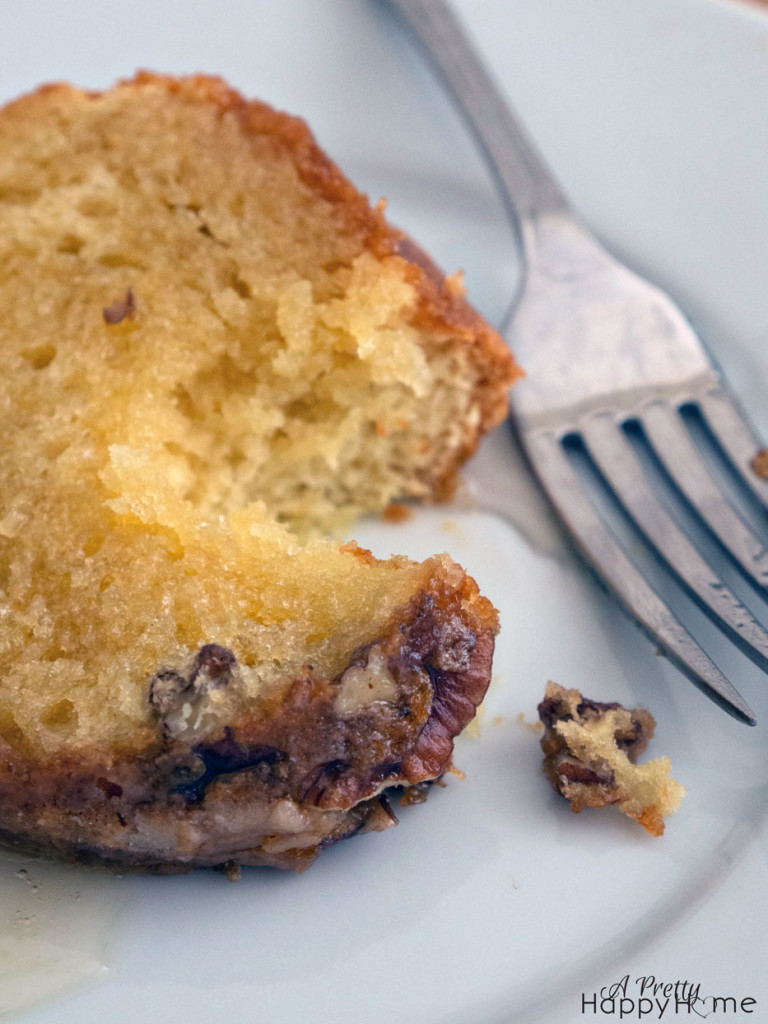 Happiness is this whiskey cake. The end.
Bake it. Devour it. You can thank me later.
Cake Ingredients
1/2 cup chopped pecans
1 package Yellow Butter Cake Mix
1 small box of instant vanilla pudding (3.4 oz)
1/2 cup Jack Daniels whiskey (any brand of whiskey is fine)
1/2 cup water
1/2 cup vegetable oil
4 eggs
Glaze Ingredients
1 cup sugar
1 stick of butter
1/4 cup Jack Daniels whiskey (any brand of whiskey is fine)
1/4 cup water
Directions
1. Preheat oven to 325 degrees.
2. Grease and flour bundt pan.
3. Sprinkle chopped nuts in the bottom of the pan.
4. In a large bowl, mix together eggs, oil, water and whiskey.
5. Stir in dry ingredients (cake mix and pudding mix).
6. Pour cake batter into bundt pan.
7. Bake for 50 – 60 minutes at 325 degrees.
8. When cake is almost done baking, make the glaze. Combine sugar, butter, whiskey and water in a pan. Bring to a boil and cook, stirring constantly, for 2 – 3 minutes.
9. Remove cake from bundt pan and place right side up. Poke small holes in the top of the cake (if you want). Carefully pour the warm glaze over the entire cake. The recipe makes a lot of glaze, so make sure that you have a cake plate/pan with high enough sides to catch the run-off. Definitely scoop this glaze run-off on top of the cake slices when served. Yum!
---
*affiliate links in this post*
---
If you love food as much as I do, keep on reading! No, seriously. Keep on reading!
Chocolate Peppermint Schnapps Cake