Happy List #19: "Snow Day" Edition
It's a snow day of sorts here in Dublin. No, we don't have actual snow, but we have the second best (or is it worst?) thing. We woke up this morning to a public transportation strike, which makes getting to and from school a real pain. Handy Husband called me from the train station to tell me everyone was frantically trying to get a cab into work – with mixed success. There was no warning about this strike, so everyone was caught off guard. It's a little chaotic here today.
It seemed like a good day to surprise the kids with NO SCHOOL! If you want to know why we take public transportation to school, it's because our kids don't go to school in the village we live in. You can read more about the Irish school situation here.
Now then, many of you have been on Spring Break. I've been drooling over the beach pictures people keep posting on Facebook and Instagram. Actually, if ya'll could stop posting those amazing pictures, that would be great! Ha!
Seriously though, I hope the spring season is off to a great start for you!
This week I shared the real-life foibles surrounding a recent DIY project. I also gave my 10 tips for surviving and enjoying a parade with kids. Good stuff, folks. Especially all the embarrassing bits with that DIY project.
Here's what's been intriguing my brain this week:
---
Gifts That Give Back to Women
If you're looking for a gift, for you or yourself, from a company that's trying to make a positive impact, here's one idea.
31 Bits is a company, started by a group of college students in 2008, that employs artisans in Uganda and Indonesia to hand-make jewelry out of recycled paper beads. They strive to provide their artisans, mainly women, not only a fair and consistent wage, but also education and health care.
The name 31 Bits comes from Proverbs 31 and the bits of paper used to craft their handmade jewelry.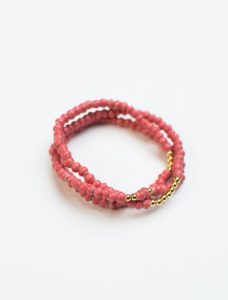 ---
Titanic Shipwreck Is Being Eaten
Alright, this isn't necessarily happy news. This is more interesting-for-your-brain news.
According to a BBC article, the Titanic shiprwreck might not be around long. 30 years ago when the shipwreck was discovered it was in surprisingly good condition. That's probably because it was found so deep underwater – almost out of the reach of the submersible robot that found it.
Since then, a species of bacteria has been snacking on the ship's metal. The new-to-us bacteria was identified by Henrietta Mann at Dalhousie University and named Halomonas titanicae.
How long does the Titanic have left? Hard to say. Some speculate maybe as few as two decades, according to the article.
All the more reason to visit the Titanic Museum in Belfast. Read about our experience visiting this incredibly interesting museum here.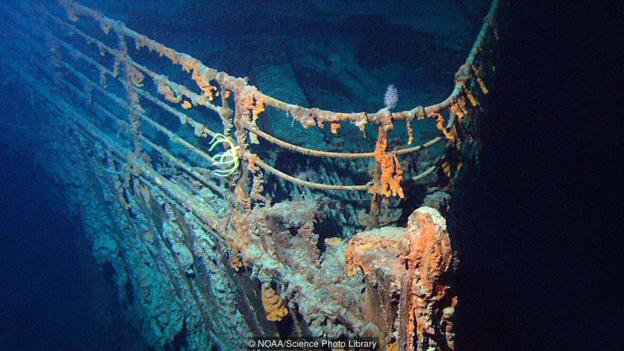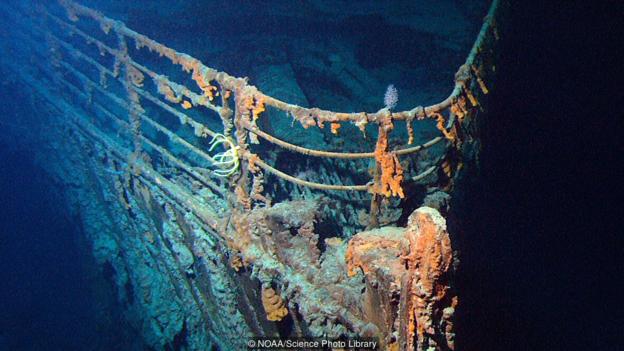 Photo: NOAA Science
---
Copper Fish-Shaped Nail Clippers
Because these are WAY more fun than regular nail clippers.
Funny story…only because no one (me) actually lost an eye. I recently sat down on the bathroom floor to cut my toenails. That's normal, right? I was squeezing the clippers together when the doohickey that holds the two parts of the clippers together flew OFF and hit me in the eye. Weirdest, freakiest thing.
Now I'm down a pair of clippers and these copper ones on Amazon
look fun! No eye pun intended.
---
Honey Mustard Dressing and Marinade
I used this honey mustard chicken recipe from Cafe Delites as inspiration for Monday night's dinner. I'm phrasing it that way because I had to wing-it a little in the mustard category.
However, it was the perfect way to mix up our dinner salads! Honey mustard isn't my go-to dressing of choice, so this felt all new and exciting! HAHA!
I left out the avocado because I'm one of those people who likes to let others have all the avocado. I'm a giver.
Full disclosure. The kids ate the chicken, but they didn't LOVE the chicken like they did for this recipe from last week. Handy Husband and I enjoyed it.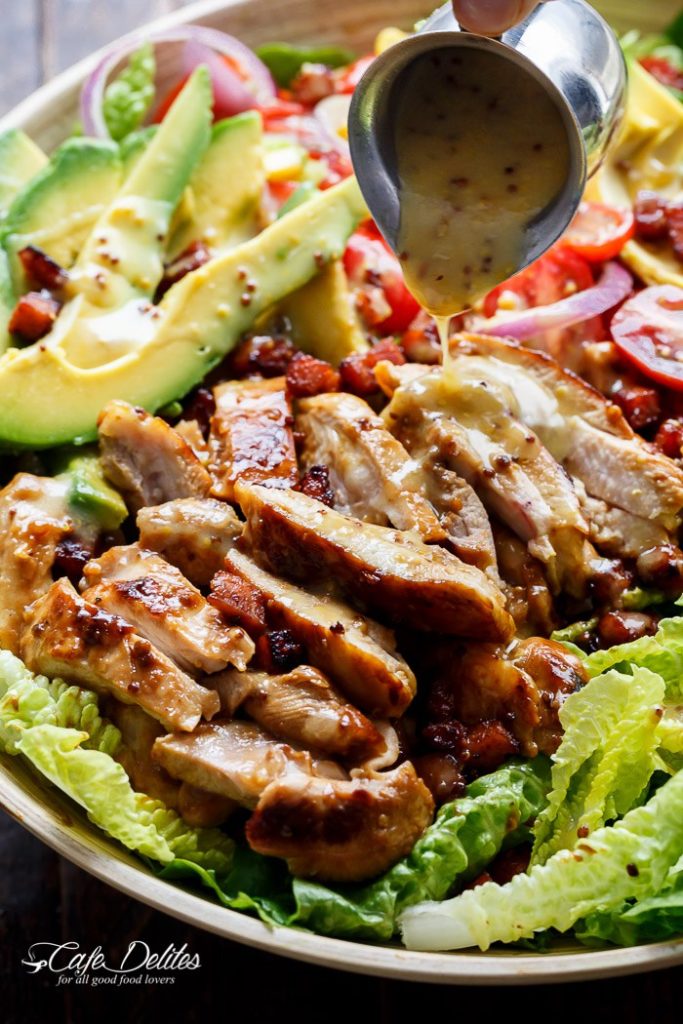 ---
A Useful Take on the Easter Basket
I like items that have more than one use, so this market tote on Etsy had me ohhing and ahhing. You could use it for Easter egg hunts and then for corralling kid junk in the car, at home, etc.
The monograms in this picture are a little over-the-top, but this Etsy shop can print other things on the basket…or the giant hair bows.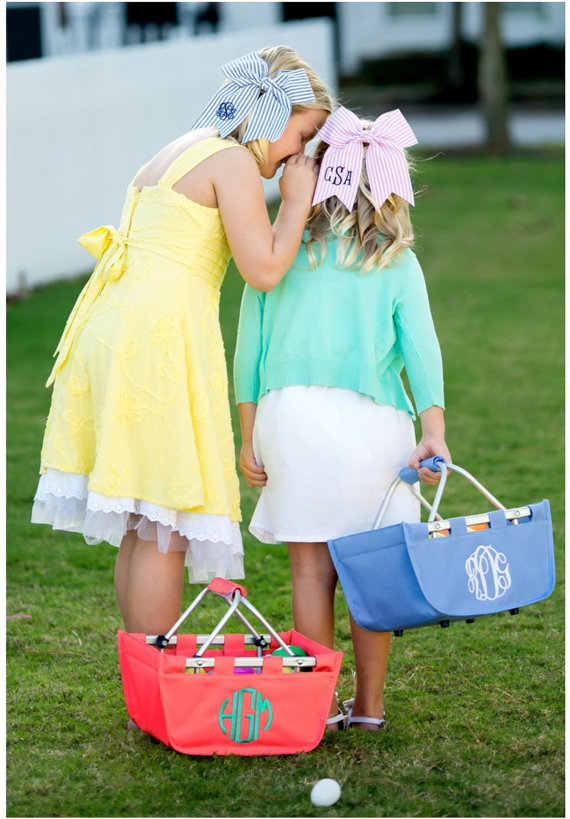 ---
How to Make a Bigger Table From the One You Have
Fancy table legs can be a big part of what makes a wood table so expensive.
Katie from Bower Power repurposed the legs from an old table and built a new tabletop that would comfortably seat six people.
I've talked before about how much I LOVE the legs on my dining room table. Nothing has changed on that front. There have been many a time though when I wished the table was bigger. This could be how I solve that problem. Save the legs, build a new top.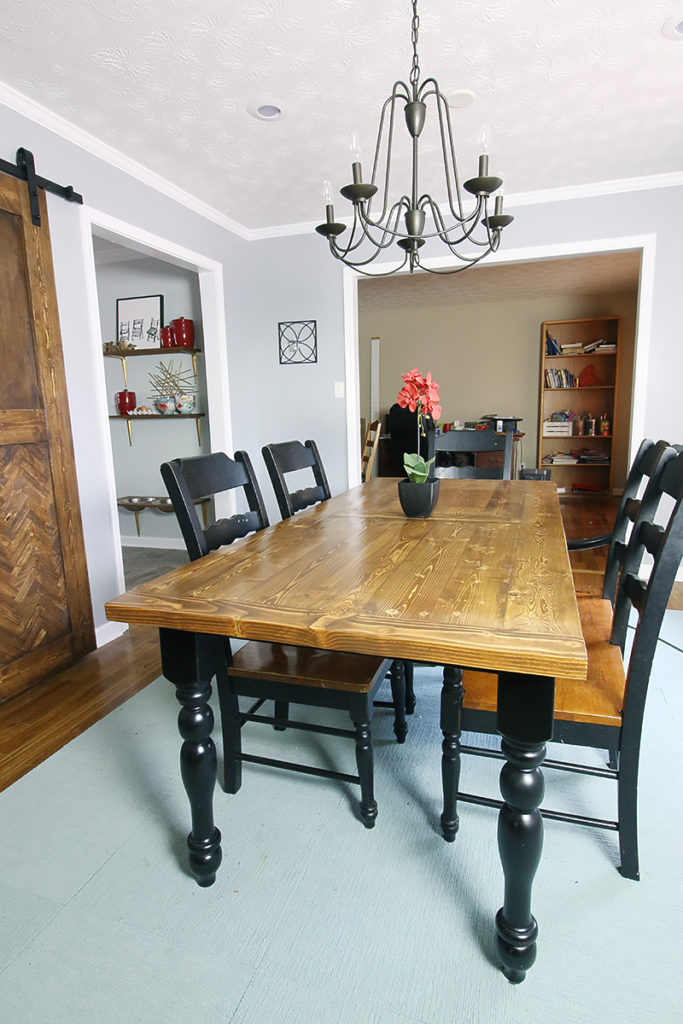 (image)
---
Using Onion Skins to Dye Easter Eggs 
Did you know you can dye Easter eggs with onion skins? According to this article, it is very popular in Switzerland. This time of year a bag of onion skins (the part of the onion you throw away) costs more than actual onions. WOW!
I'm super curious about this method now. It might be a good science experiment to try with the kids.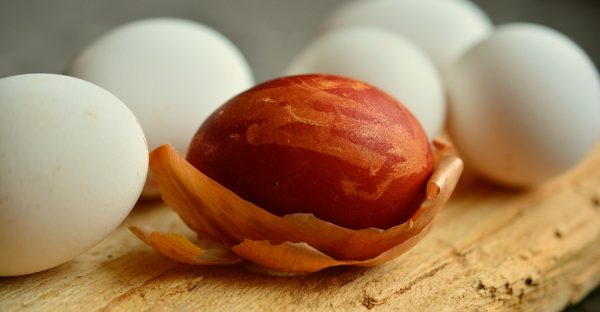 (image)
---
Super Cool Built-In Bed
There are so many ideas to love in this kid's room, but I especially like the arrow wall treatment! This is a home decorated by Amber Interiors. Their blog has a lot of decorating eye candy! Be prepared to get sucked in by all the pretty pictures.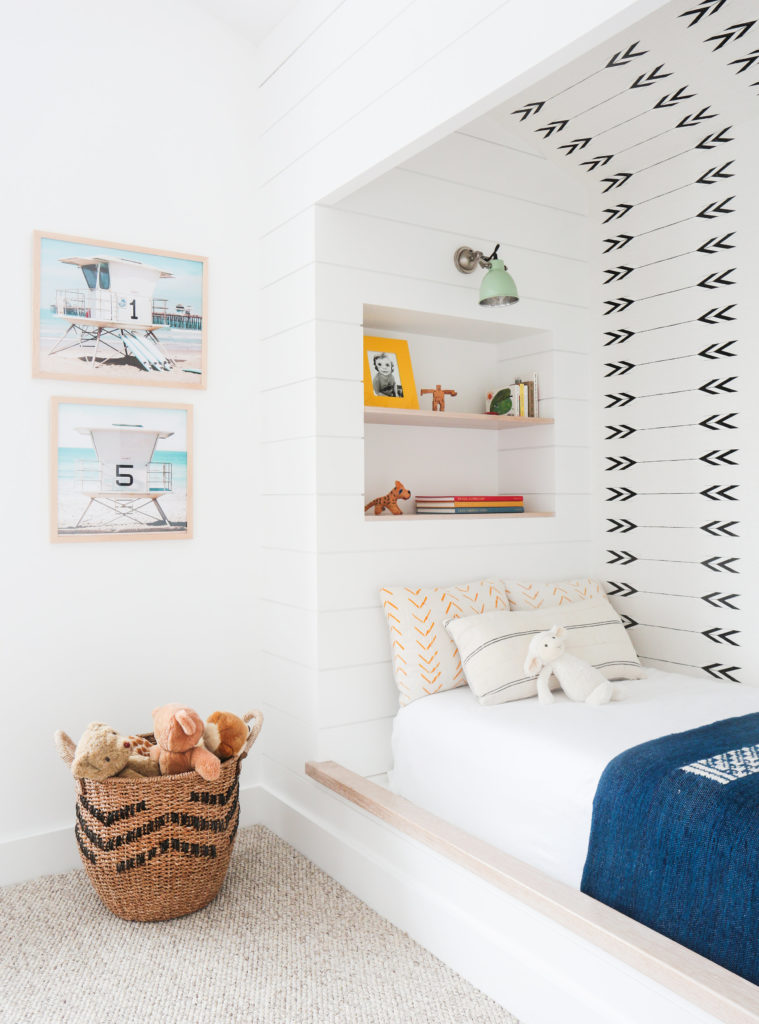 (image)
---
That's it from me! Happy Friday, folks! Enjoy your weekend.
*affiliate links in this post*