Hi! Welcome to the Happy List. I'm so glad you're here.
This week on the blog I shared how to leaf stamp on wood. I don't make things just for the sake of making something. I have to use it! Next week I'll share how I'm using these stamped wood rounds in my house. It looks so good and not at all like a preschool craft. (Pretty sure.)
I also shared the happiest craft I've made in a good long while – Halloween decals with duct tape. This craft was pure joy and I'm going to love the heck out of my decals for the next two months as they decorate my porch planters.
Thank you for reading this blog. I don't take your time here for granted. Thank you for sharing the blog and our social media accounts with your friends. We also love talking to you. If you want to connect with us, you can always comment on this blog post or send an email here. You can also reach out on Instagram or Facebook.
Here's the Happy List!
---
CONVERTED SCHOOL
This is a kitchen in a converted school in Sweden. I'll take a hot lunch from here.
See more of this home over at The Nordroom.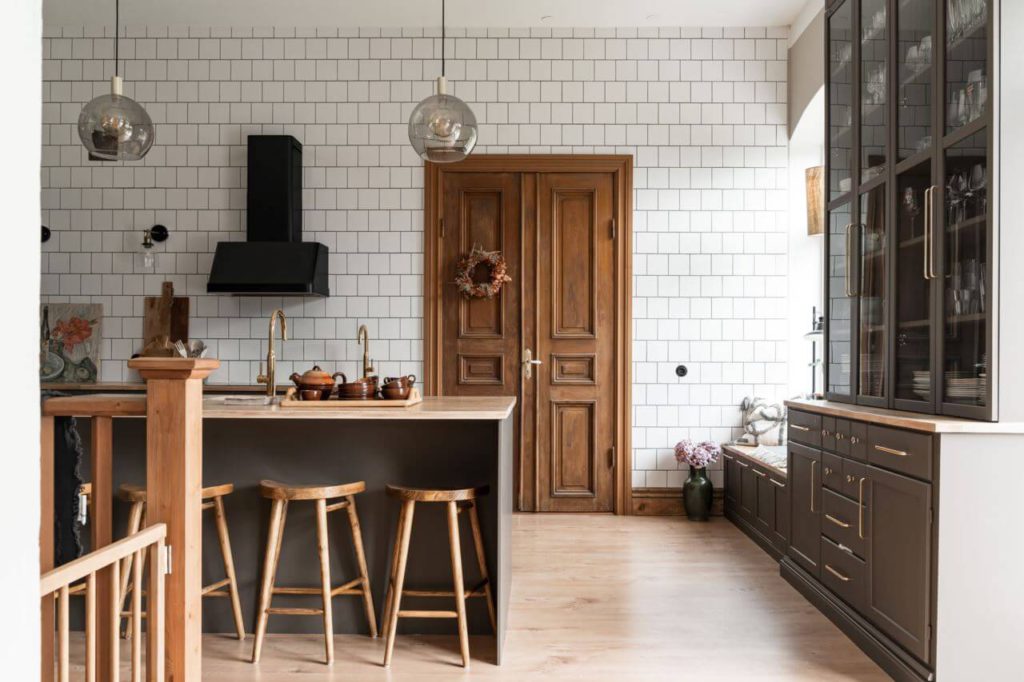 (image: via The Nordroom)
---
AUTOGRAPH QUILT
In 1856, 17-year-old Adeline Harris sent white silk quilt squares to all the famous people she knew asking for their autographs. 360 people autographed and sent back the quilt squares including Charles Dickens, Ralph Waldo Emerson, and Abraham Lincoln. Lincoln is one of eight presidents she received signatures from.
Harris then stitched a quilt using all of the autograph squares. Isn't that such an amazing idea? I don't think something like that could happen today.
The quilt is now preserved at the Metropolitan Museum of Art.
You can read the full story of this quilt and buy a print of it from Public Domain Review.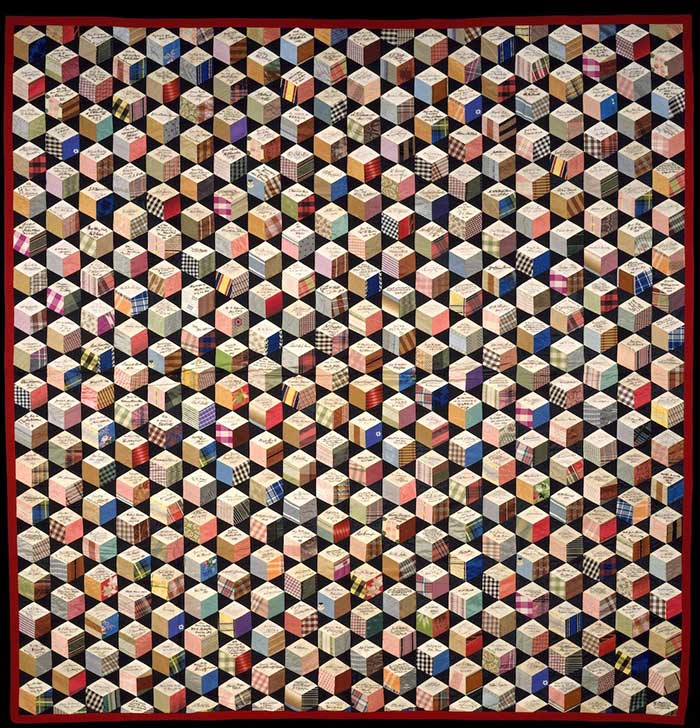 (image: Public Domain Review)
---
LEATHER SNOWFLAKE ORNAMENT
I know. I know. It's too early. But I stumbled across this leather snowflake on Etsy and I can't stop thinking about it.
The only thing that's stopping me from trying to make something similar is the price of leather.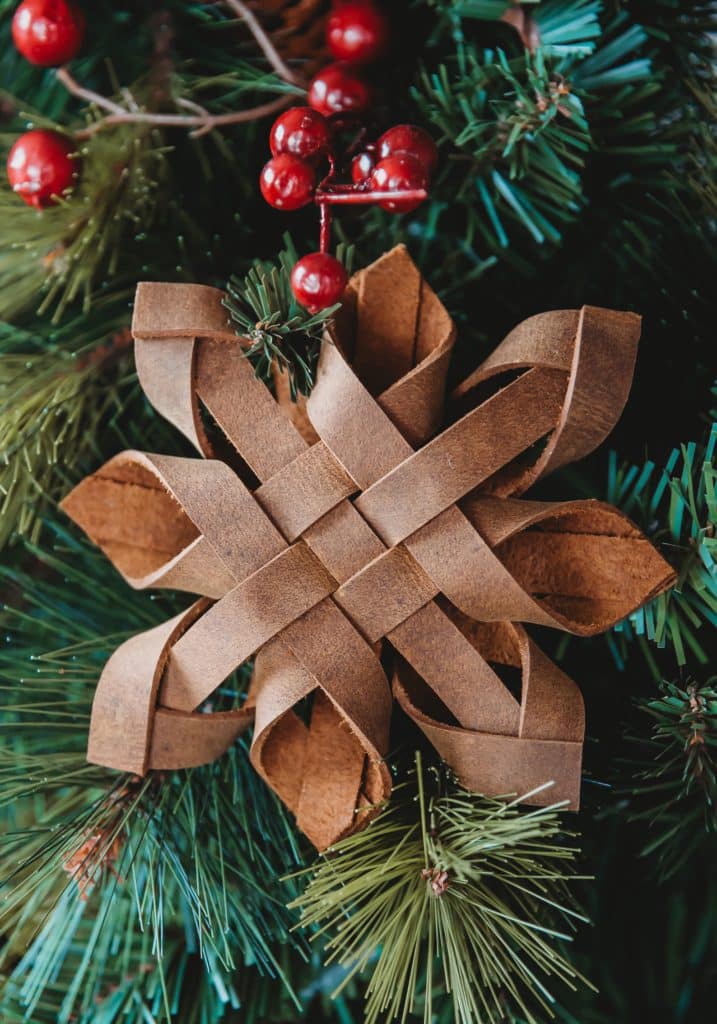 (image: The Texas Relic via Etsy)
---
NEW WALKING SHOES
I'm at the stage in life where my toes cannot stand to be squished. I'm all about freeing the toes! If you need cute tennis shoes that give your toes lots of room on the sides and the top, then I highly recommend these Altras.
These shoes also have surprisingly good arch support for a lower-profile shoe.
If you haven't heard of Altra, Handy Husband says they are fancy running shoes like Hokas. He has a pair of Altras for road running too. No running is happening with my shoes. Haha! Walking only.
(image: Amazon)
P.S. We both sized up a half a size and they were perfect.
---
PRESSED FLOWERS
Isn't this pressed flower wall so charming?
This English house has doors and hardware just like our home, so I was soaking up every single detail. It's worth checking out the rest of the pictures over at Desire To Inspire.
(image: via Desire To Inspire)
---
BIKE INDEX
Tell the college kids you know who are taking bicycles to school about the Bike Index.
You can register your bike for free on the index. If it is ever stolen, you can alert the bike community of this stolen bike and hopefully get it recovered.
This is a cool way for the cycling community to look out for each other. It's also a good way to avoid accidentally buying a stolen bike from a seller on Facebook or Craigslist because anyone can search to see if a bike is registered and reported stolen on the Bike Index.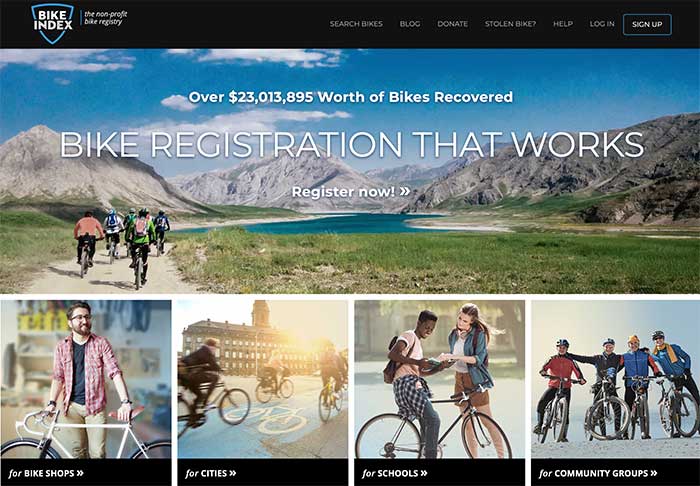 (image: Bike Index)
---
HOUSEHOLDS THAT ARE OWNED VS. RENTED
According to an analysis by Flowing Data of the 2021 American Community Survey, Maine has the highest percentage of households that live in a home that is owned not rented.
Washington D.C. has the lowest percentage of households that live in a home that is owned not rented. This means that it is a majority rental market.
Neither of these statistics surprised me. Where New Jersey falls on this list did surprise me a little but it probably shouldn't have.
I took a screenshot of the first 10 states on the chart. Check out your state here.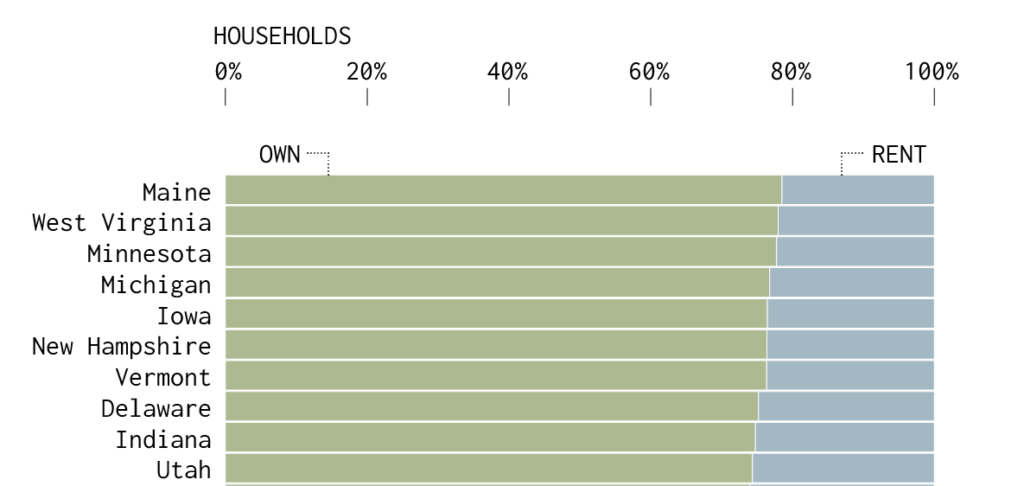 (image: Flowing Data – only partial chart shown)
---
HOT ITALIAN SLIDERS
I have never batch-made sliders for a party. This Hot Italian Sliders recipe from Yellow Bliss Road makes me want to. Try the sliders, not go to a party.
Even if you don't use this exact recipe, you should incorporate the tip of brushing butter and dried herbs on top of the dinner rolls before you heat them in the oven. That's genius!
I'm so hungry now!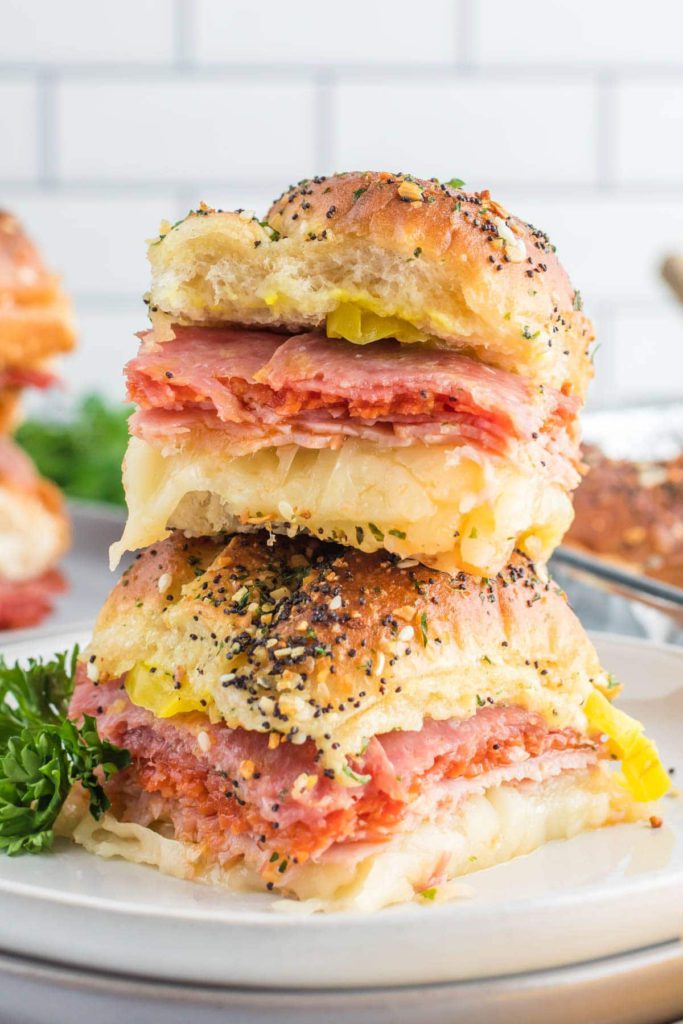 (image: Yellow Bliss Road)
---
GOOD ADVICE
"This life is what you make it. No matter what, you're going to mess up sometimes, it's a universal truth. But the good part is you get to decide how you're going to mess it up. Girls will be your friends – they'll act like it anyway. But just remember, some come, some go. The ones that stay with you through everything – they're your true best friends. Don't let go of them. Also remember, sisters make the best friends in the world. As for lovers, well, they'll come and go too. And baby, I hate to say it, most of them – actually pretty much all of them are going to break your heart, but you can't give up because if you give up, you'll never find your soulmate. You'll never find that half who makes you whole and that goes for everything. Just because you fail once, doesn't mean you're gonna fail at everything. Keep trying, hold on, and always, always, always believe in yourself, because if you don't, then who will, sweetie? So keep your head high, keep your chin up, and most importantly, keep smiling, because life's a beautiful thing and there's so much to smile about."
― Marilyn Monroe
P.S. This advice was all the more poignant knowing how her life ended. 
---
Thank you for reading today's Happy List.
Be good to yourself and others this weekend.
I'll see you back here on Monday.
*affiliate links in this blog post*