Here we are again, folks! And it's a Friday the 13th! Ooh!
This week I shared how I used rope to makeover a planter and a list of easy, mostly recyclable Halloween decorating ideas.
Also, this mirror makeover of mine made an appearance on Funky Junky Interiors last week. Be sure to check out that post. So many great projects and bloggers were featured!
Here's what else made me smile this week.
---
FUNNY PARENTING TWEETS
I love it when HuffPost rounds up funny tweets. This latest article on 23 Funny Tweets That Will Ring True To Anyone Who's Been Married made my day.
Here are a few that made me chuckle.
My husband won't let me pick up wood at Home Depot because he doesn't want it scratched or bent but I can take care of his children daily.

— bubble girl (@JessObsess) June 20, 2017
If you think you might enjoy getting yelled at from another room for chewing too loud, maybe give marriage a try.

— Simon Holland (@simoncholland) September 18, 2017
I'm never more nervous than when I insist we're out of something and my wife goes to look for it herself.

— James Breakwell (@XplodingUnicorn) September 27, 2017
My wife found a spider in the shower.

Anyway, the open house is this Saturday if you're interested.

— Jeff⚡️ (@JeffSarcastic) September 20, 2016
---
MINI MUMMY PINATAS
If you are having a Halloween party and little kids will be in attendance, these would be so much fun!
The how-to can be found at DIY Candy.
(image)
---
COAT RACK IN THE BATHROOM
I like this idea simply because I wouldn't have thought to put a standing coat tree in a bathroom.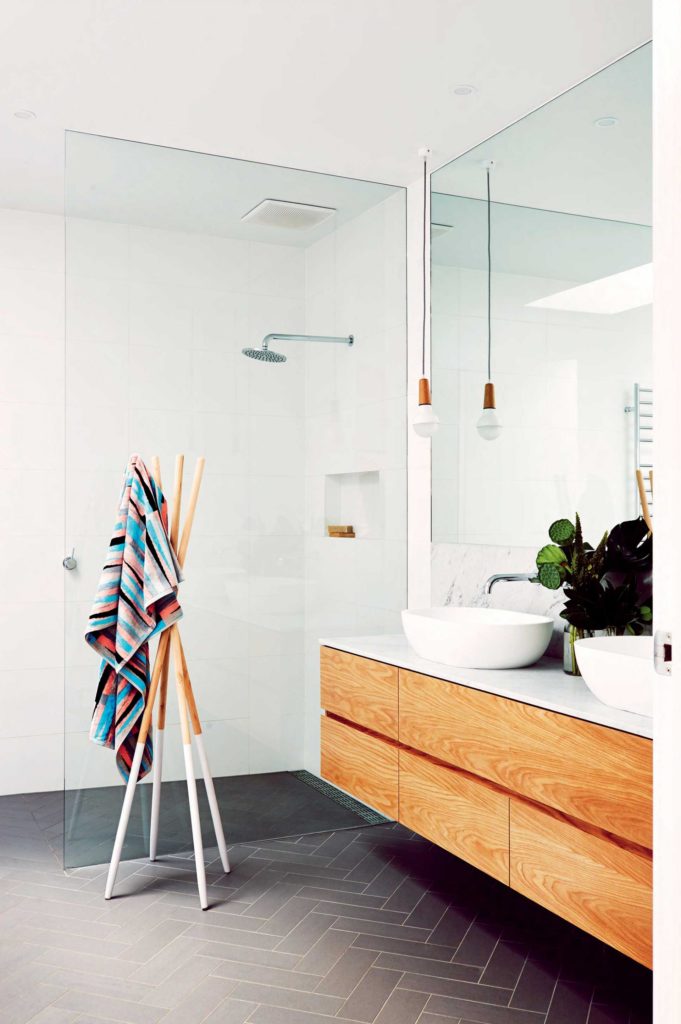 (image: Nicole Ramsay/Inside Out via Rue Now)
---
MUMMY APPLE PIE
This apple pie looks very simple to make and is totally something I would try!
Seriously – what's not to love about a crust that doesn't have to look perfect?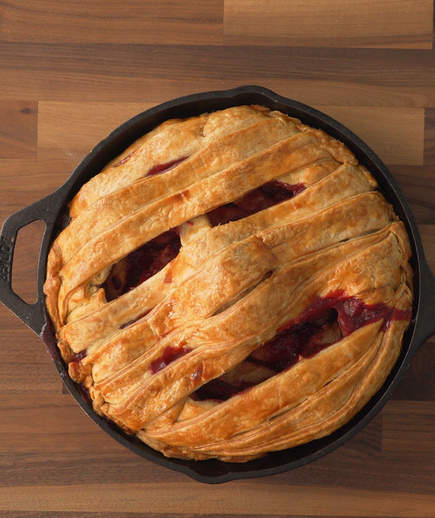 Recipe and the how-to for this pie on Real Simple.
---
HOW LONG WILL I LOVE YOU
This Ellie Goulding song is not new, but I've been humming it all week. It's just beautiful.
How long will I love you
As long as stars are above you and longer if I can
How long will I need you
As long as the seasons need to follow their plan
---
SECRET STORAGE PROJECT
Need some hide-in-plain-sight storage?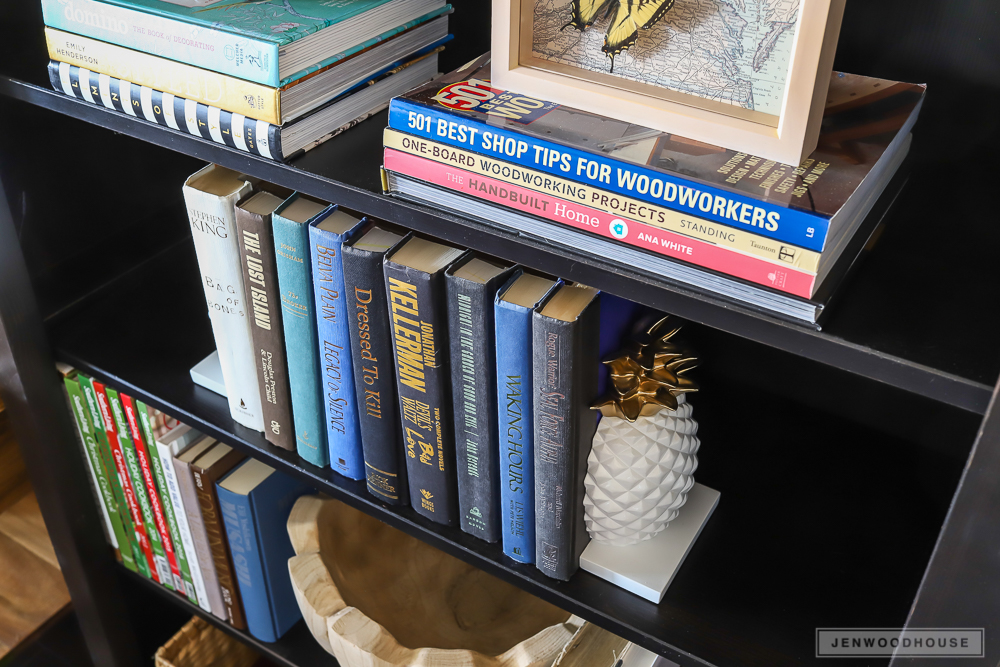 Here it is!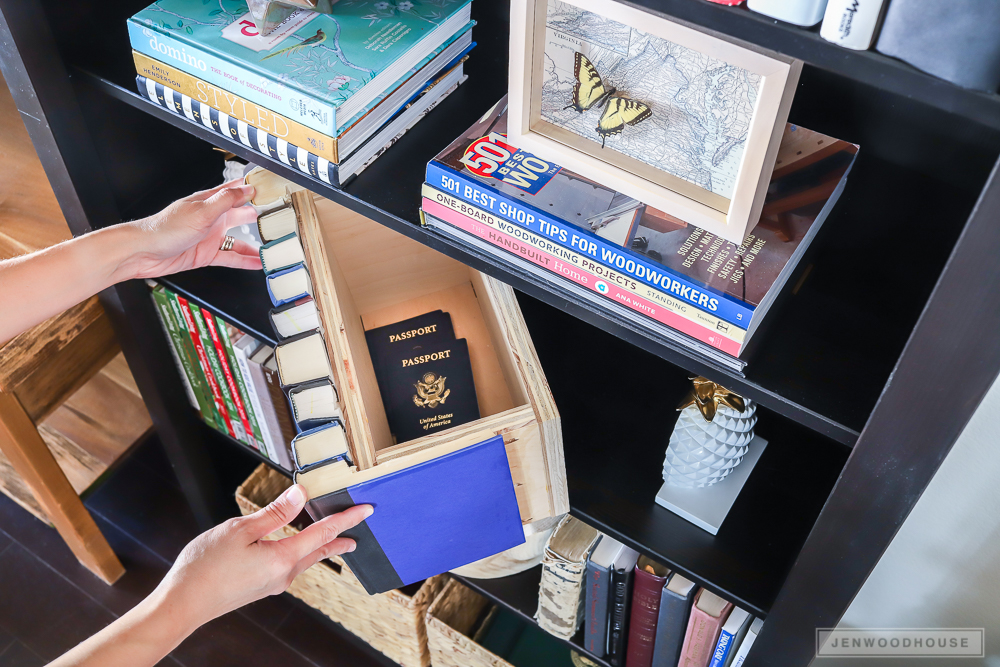 Clever, right?
I probably wouldn't put passports there, but the candy I hide from Handy Husband the kids – heck yeah!
This DIY is by the super talented Jen Woodhouse and she has all the details on her site.
---
COLORFUL RAILS
I can't imagine painting the stair rails like this in any of the homes I've lived in, but it still makes me smile!
It gives a fun, modern, whimsical vibe to what appears to be a formal-looking home. And it would be easy to change. More ideas like this one at Ideal Home.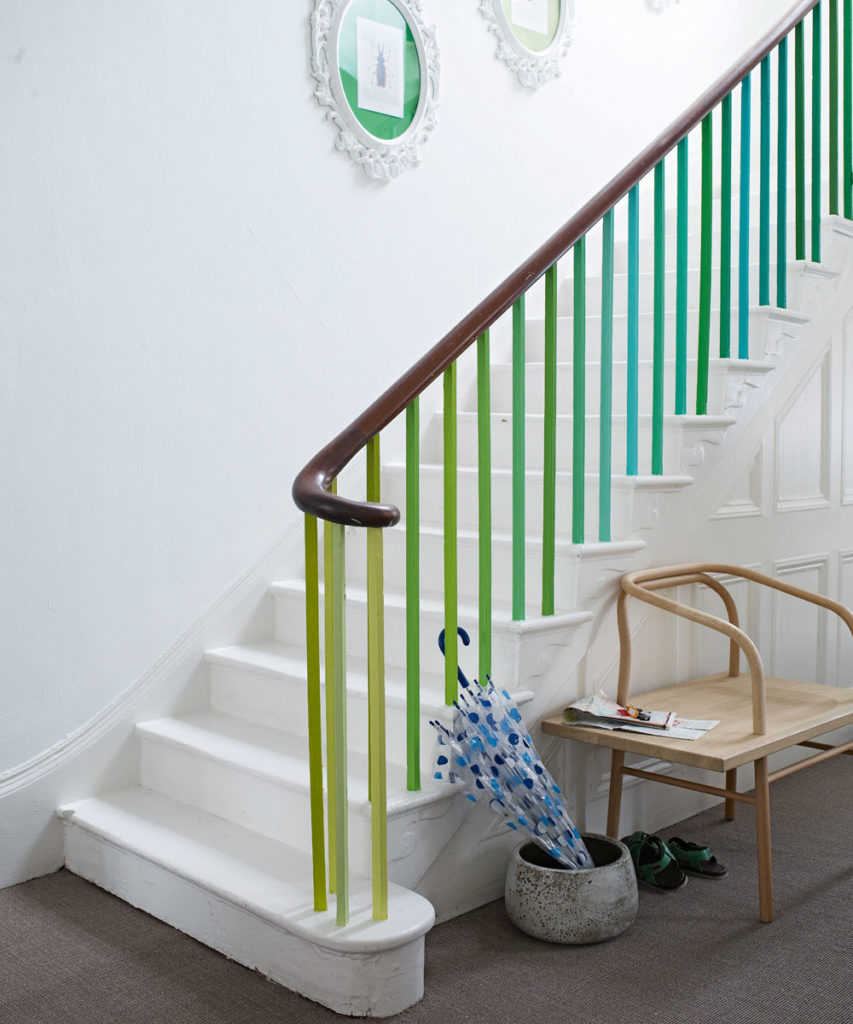 (image: Chris Everard via)
---
TEA TOWEL TRUTHS
This tea towel seems to be pretty spot on.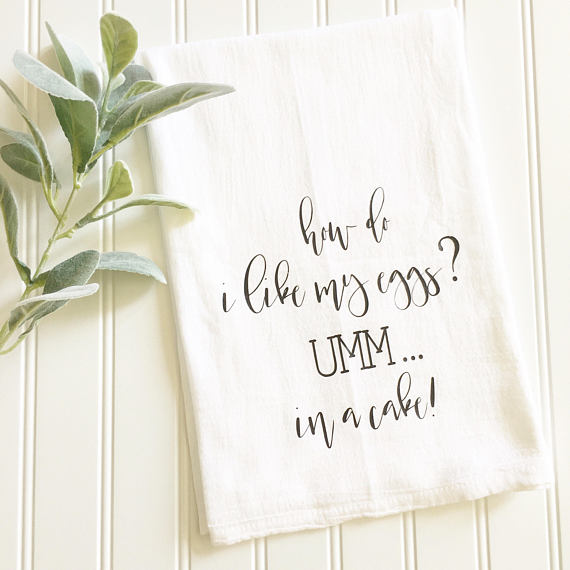 ---
NUMBERED SIGN
Be still my heart. See that 1949 sign? That's what dreams are made of right there.
Also, everything else about that room is divine, but the sign is probably the only thing I have a realistic chance of recreating anytime soon.
---
ALL THE HEART EYES
My Sweet Savannah has a home tour of this beautiful Cape Cod home on her blog. There's a lot of eye candy here!
The home belongs to Sandra who shares more photos on her Instagram page Old Silver Shed.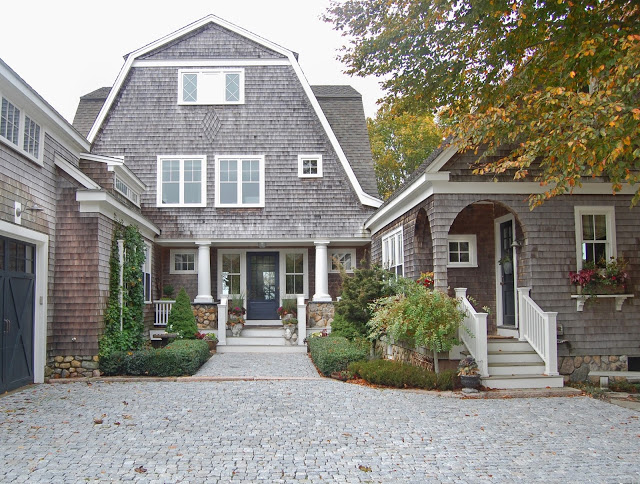 (image)
---
Go forth and have the happiest of weekends!
*affiliate links in this post*