Hello again!
How was your week? I hope you knocked it out of the ballpark with your awesomeness!
This week I shared a really good rule to help keep your home tidy. This tip works best if everyone in your household abides by the rule…which may very well be the rule's downfall.
I also shared a recipe I tried recently for Vanilla Coconut Cashews and Almonds. In other news, I'm out of Vanilla Coconut Cashews and Almonds.
Here's this week's mash-up of random goodness.
---
SWEET POTATO BROWNIES
Speaking of goodness, has anyone made sweet potato brownies?
I love sneaking vegetables into food, so I'm super curious about this recipe for sweet potato brownies from Little Sunny Kitchen. How cute is this picture?
(image)
As a sidenote, I've made a sweet potato bread knot recipe that is the stuff carb dreams are made of, which pretty much sums up all of my dreams.
---
FEEL GOOD STORY
I like stories about kindness and building others up instead of tearing them down.
This New York Times story about how the Cubs build each other up before a game is really encouraging.
I've participated in activities like this before and when it is done genuinely, it can really give you a self esteem boost!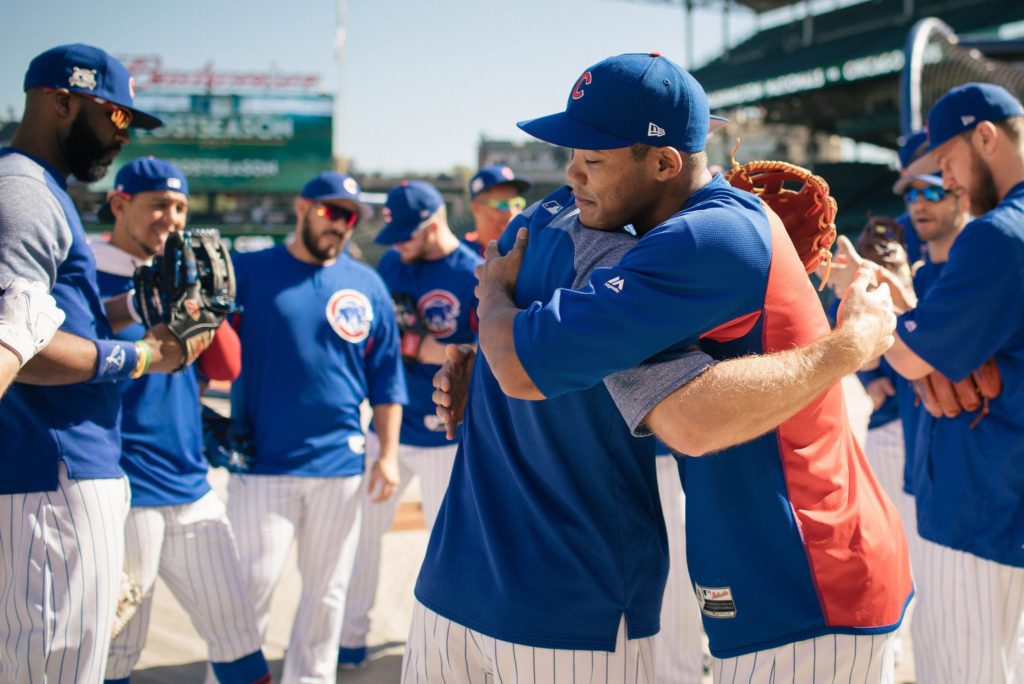 (image: Alyssa Schukar for The New York Times)
---
SWIFFER HACK
I was always too cheap frugal to buy cleaning pads for my Swiffer, so I'd use an old washcloth instead. It worked okay, but the washcloth always came undone.
However, this idea from Blue Eyed Freckle to convert an old sweater into a Swiffer cleaning pad is brilliant! She could probably sell those things. Be sure and read her how-to because she has some tips for cutting the sweater to the correct size.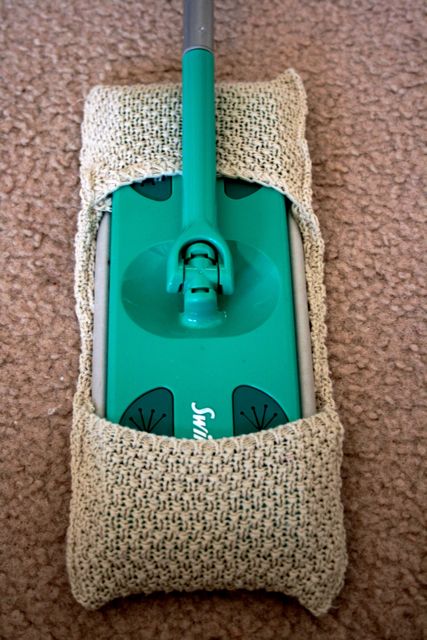 (image)
---
TV CAMOUFLAGE
If the only place for your TV is above the fireplace, but you don't want to draw attention to the TV, consider painting your fireplace surround black.
See how the TV blends in? Just something to think about…
This image is from Cassie Bustamante and she's got a ton of ideas on her site.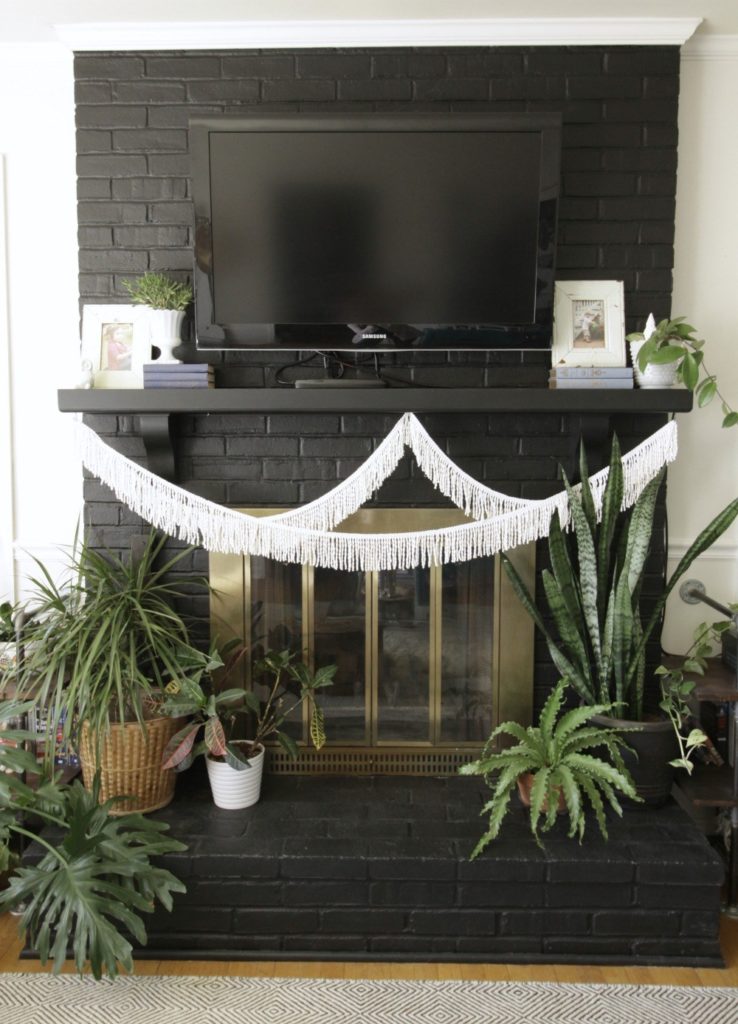 (image)
---
VEGETARIAN QUINOA BAKE
I use quinoa in my bread recipe, but it is not in regular rotation at our dinner table.
I'm not sure why.
However, I'm ready to try it in this dish from What's Gaby Cooking.
Anyone else drooling?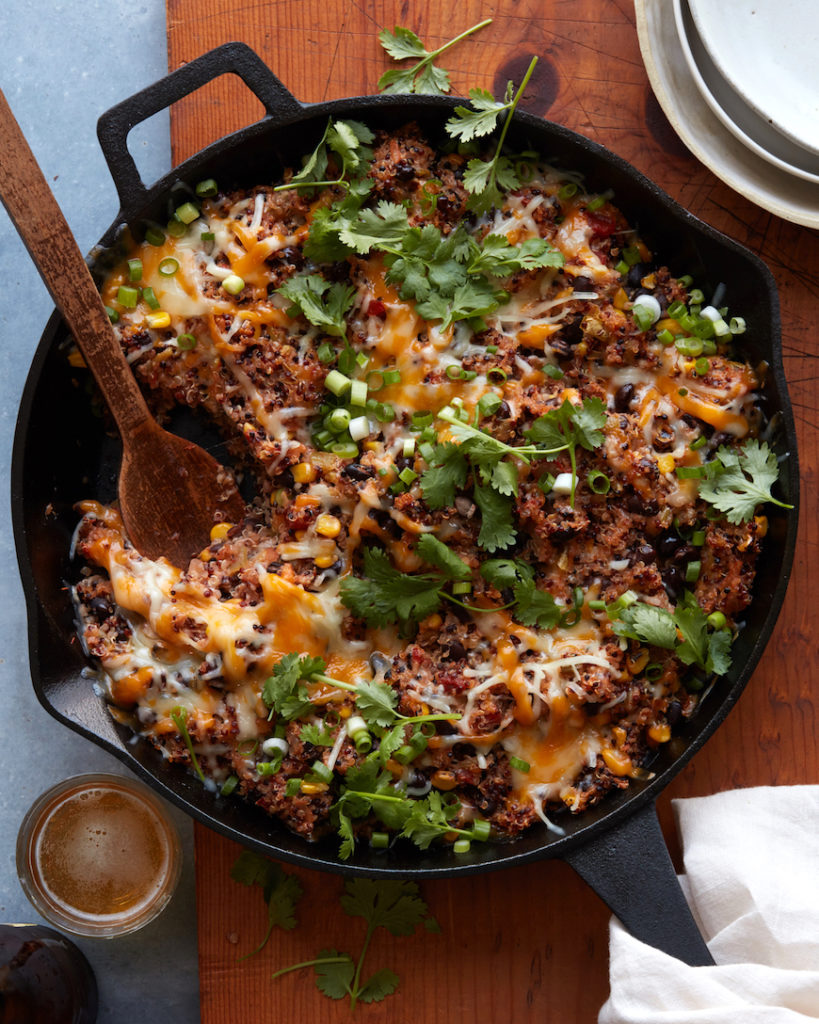 (image)
---
MAN HANDS
I'm not sure if it was a gift or an intervention.
I'm going to go with gift.
I have the worst feet. Dry, cracked heels kind of feet. You don't even want to see what they do to my feet when I'm getting a pedicure.
I've been using this 
Crunchy Mamas product
from Oregon, my home state, for about 2 months now and I don't even recognize my heels. They aren't butter soft – yet, but they are a million times better than they were this summer.
Crunchy Mamas was started by two moms from my hometown in 2012. So, if you want to support a small town mama and have amazing feet (or hands) – order one of these.
And use it religiously. And exfoliate. And don't overshare about your feet on your blog. There should be boundaries.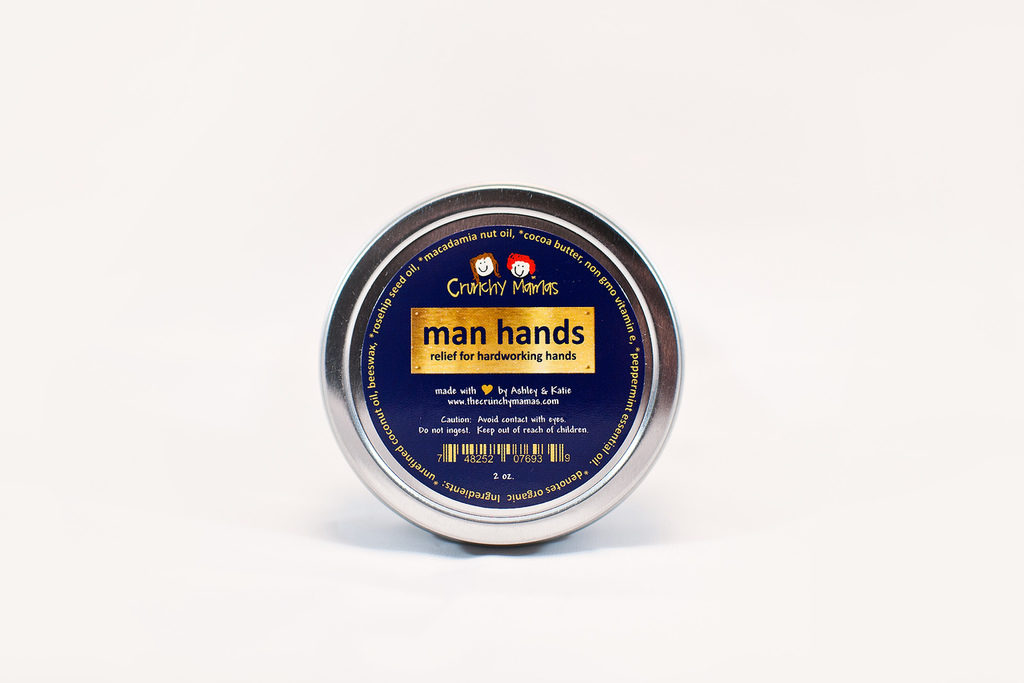 ---
RECYCLE YOUR PUMPKINS – CREATIVELY 
I've never thought too much about disposing of Halloween pumpkins other than to get them off the porch before they turn to moldy mush. Right?!?!
This article in INC
. listed a whole bunch of ways to recycle your pumpkins in a useful and creative way.
Like by using the pumpkins as buried planters. Or as a science experiment!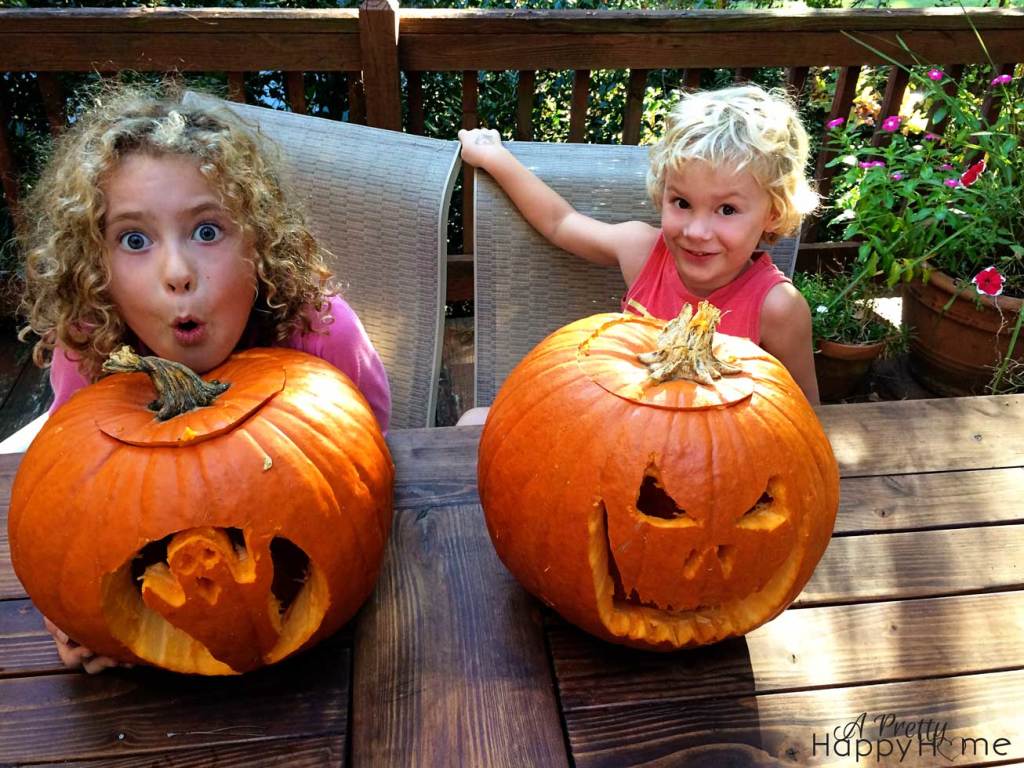 By the way, my babies have grown so. darn. much. since this photo was taken.
---
MODERN HOMES
I don't gravitate to the ultra modern home designs. Although, I appreciate them for what they offer.
However, I love big, huge windows like the ones on this modern home.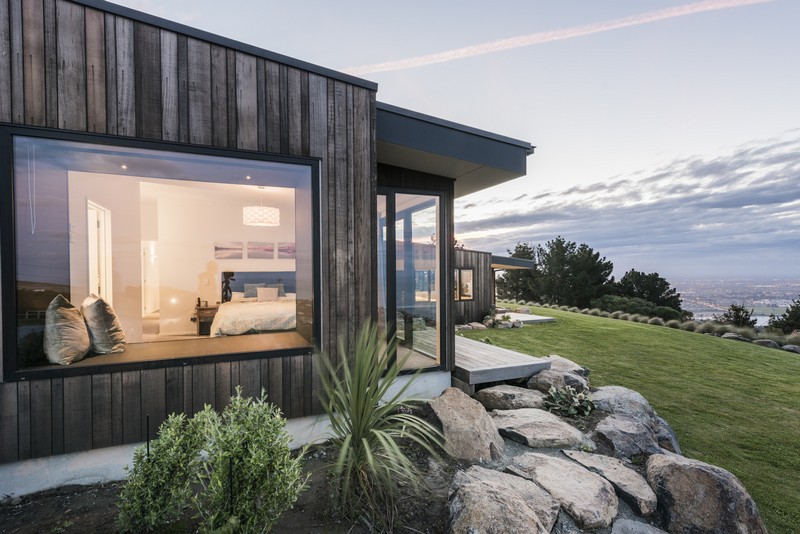 WHERE THE FAMOUS PEOPLE LIVE
Do not say I don't make sacrifices. I read
People.com
to bring you these gorgeous pictures! And I have no regrets.
Brooklyn Decker's Austin home has an AHHH-MAZING bathroom.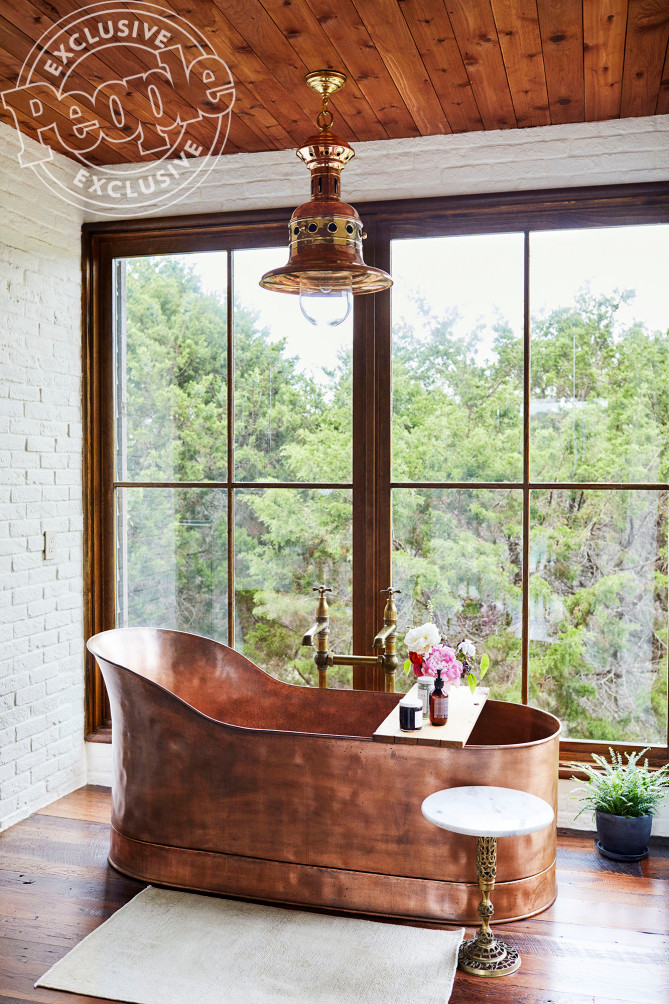 What cracks me up about People's description of Lindsey Vonn's Colorado home is how they called it a "cozy" 5 bedroom home.
In this instance, I think cozy means warm, not small.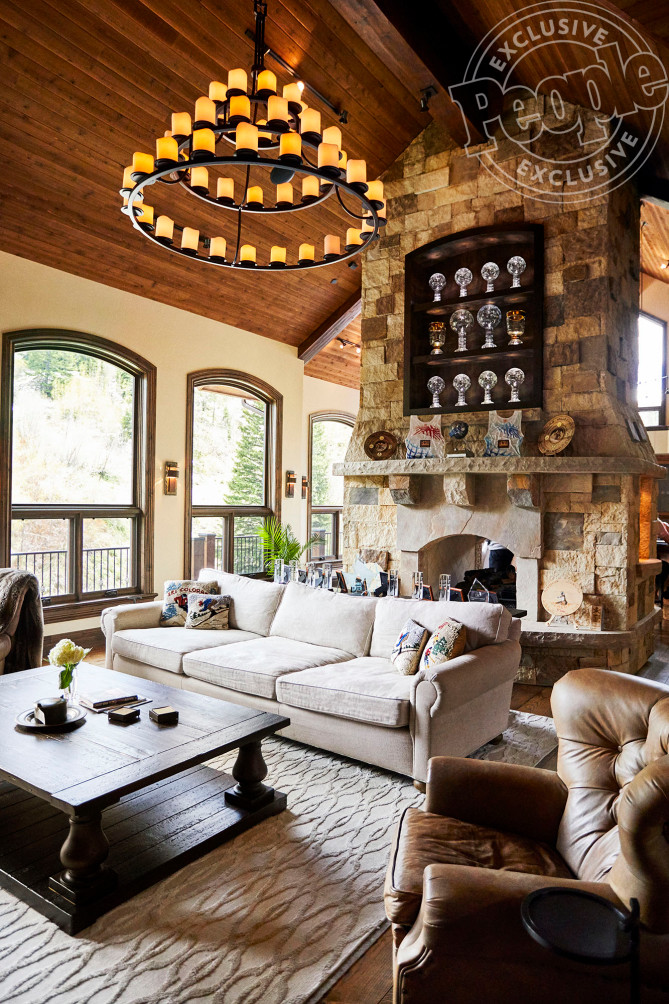 I'm a fan of blue cabinets, but I haven't decided if I like this all blue/grey kitchen.
What I do love, however, is Hayden Panettiere's red shirt against that blue kitchen. It pops! Is that a weird thing to notice?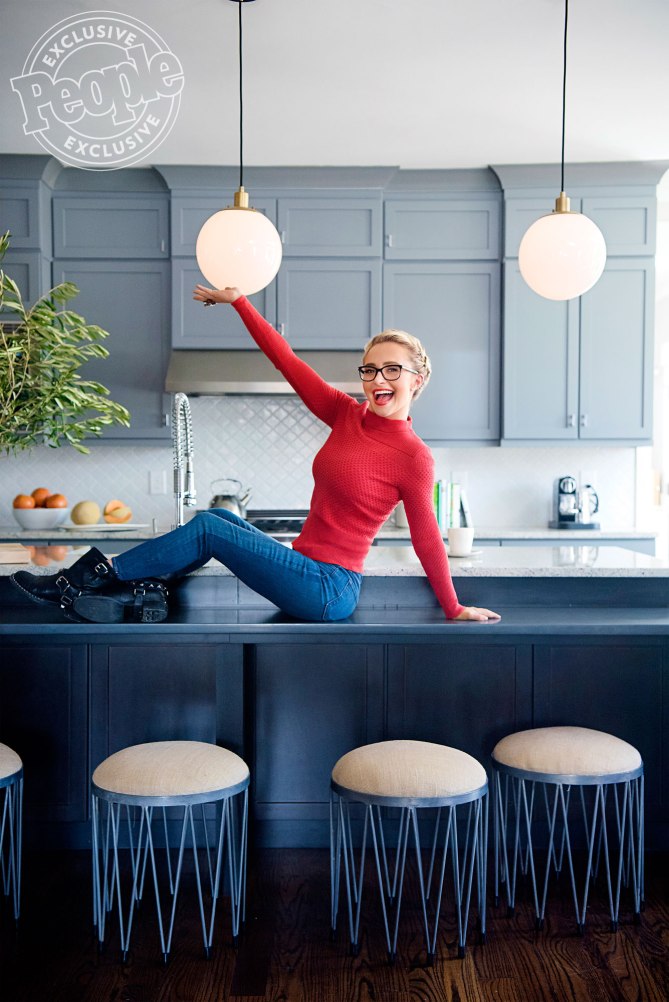 Photographer: Paul Costello
---
TREE HOTEL
Anyone planning a trip to Sweden? If you are, you should consider staying in this tree hotel.
I assure you, it is far more luxurious than any treehouse you might have played in as a kid.
You might want to pack light though because that looks like a lot of stairs.
If you'd like to make a reservation or at least see all the gorgeous pictures, visit
TreeHotel.se
.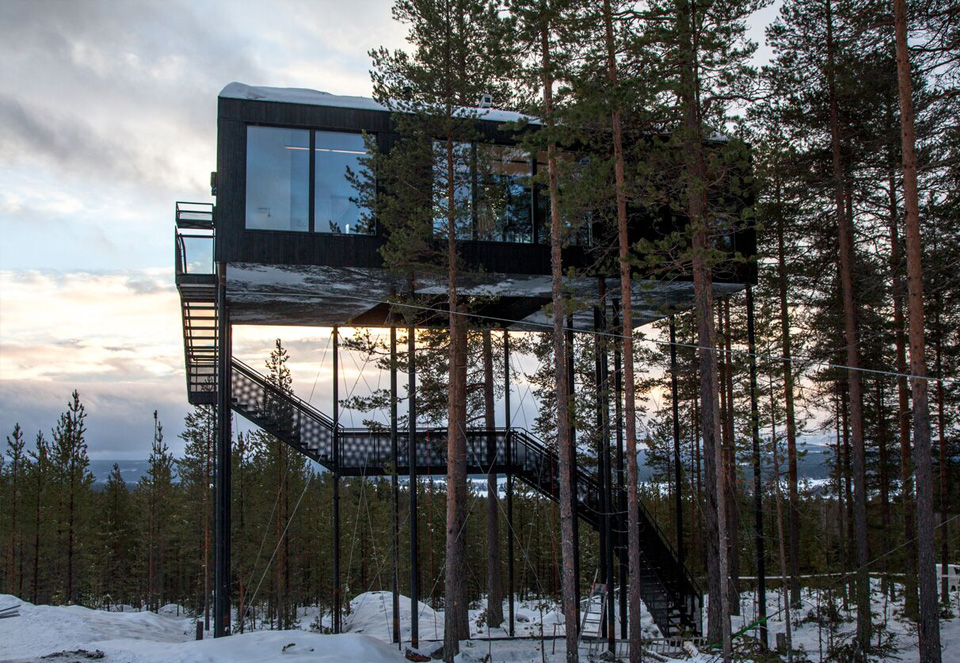 Happy Friday, everyone! Enjoy your day!