Hi! Welcome to this week's Happy List. I'm glad you're here.
This week on the blog I reflected on Independence Day. I also shared some ideas on how to use corkboard in your home. I didn't realize how many times I've used corkboard in our house until I wrote that blog post! When I like something, I really like it.
As always, thank you in advance for reading today's blog post, saving and sharing things you like, encouraging us, and even engaging with us on Instagram or Facebook. Your support helps keep this blog on the internet! Truly. Even if you never buy a thing from one of the affiliate links we share, eyeballs on pages matter to bloggers. So, thank you.
Here's what you came for, the Happy List!
---
DESK AND COFFEE TABLE
This coffee table under the desk situation by RP Miller Design makes so much sense to me! I also love the color pairings in this room.
See more of this Mexico City home here.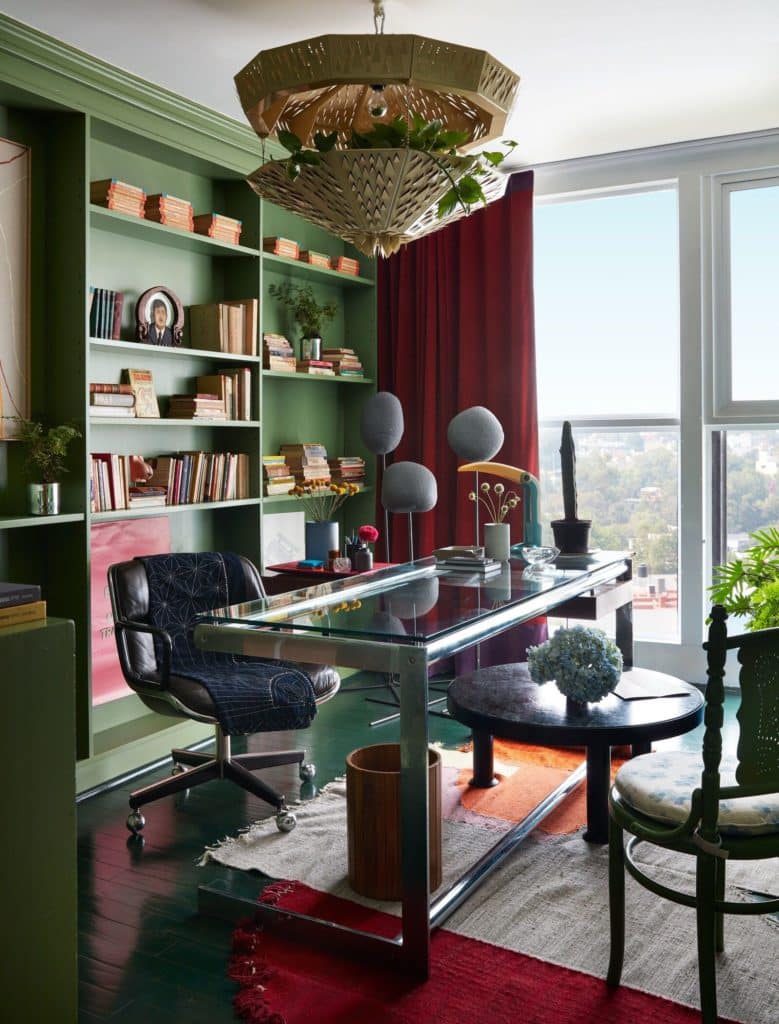 (image: RP Miller Design)
---
AIRBNB OMG! FUND
If you have a crazy idea for an Airbnb and want the chance to win $100,000 to make that idea a reality, now is your chance.
Airbnb is accepting submissions for their OMG! Fund. They will be awarding 100 people $100,000 each to make their wild Airbnb idea come to life. Get the details on how to submit your idea by July 22 here.
If you want an example of an OMG! Airbnb, Kristie, below, turned a retired 6-ton prop potato into one of the most famous listings on Airbnb. She will be one of the judges for this contest.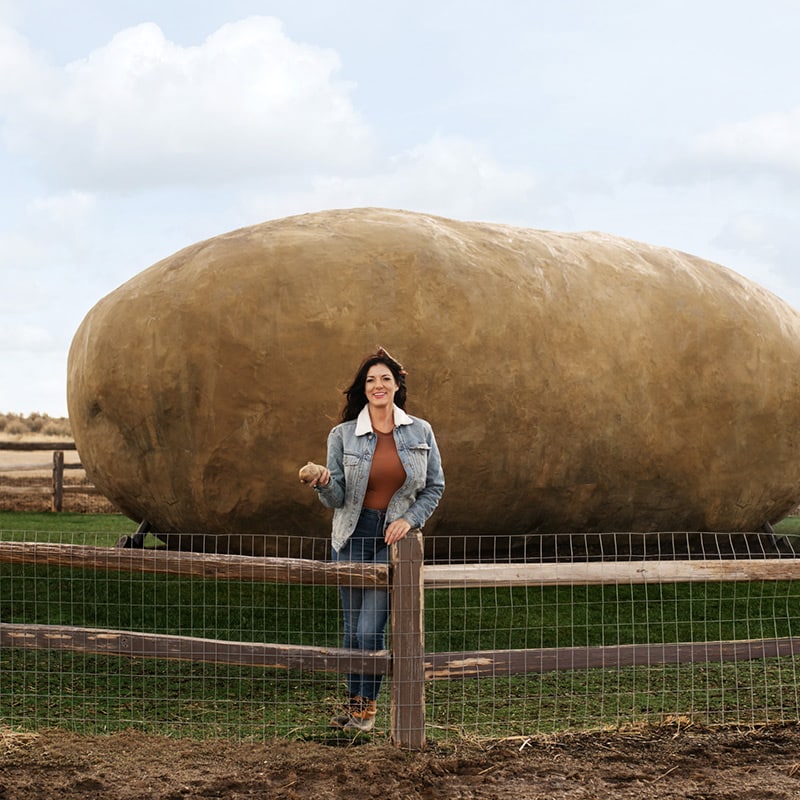 (image: Big Idaho Potato Hotel hosted by Kristie via AirBnB)
P.S. If you ever stay in this potato hotel, you have to let me know.
---
BLUE TERRACOTTA
Pottery Barn's blue terracotta vessels are right up my alley. After all, if I'm going to pick a color to decorate with it is usually blue.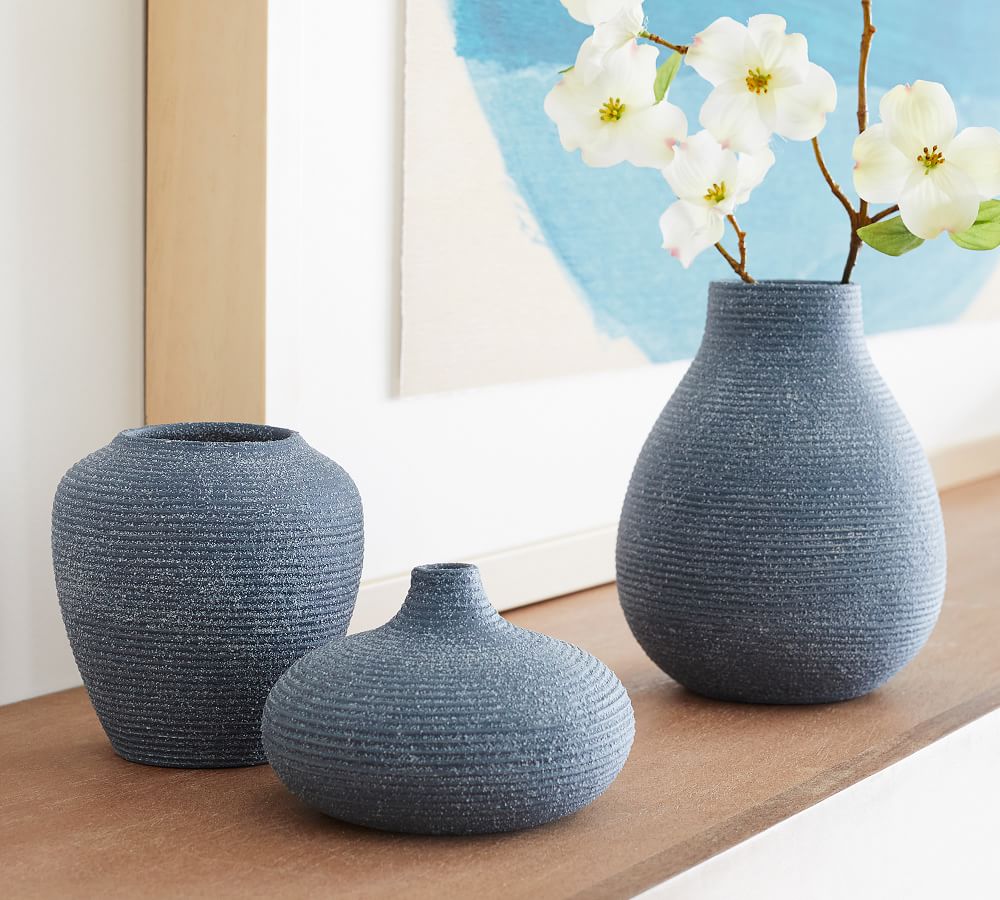 (image: Pottery Barn)
---
SAVE THE CUTTING BOARD
Remember when houses had built-in, slide-out cutting boards?
They'd pull out just above the silverware drawer, which is a terrible idea because crumbs would then get into the drawer. Ha!
I'm not opposed to built-in cutting boards for extra counter or serving space though.
If you're remodeling a kitchen that still has one of those boards, it's probably gross. Instead of scrapping it, Interior Redoux had a great idea to give that old board new life and a handle! Get the details here.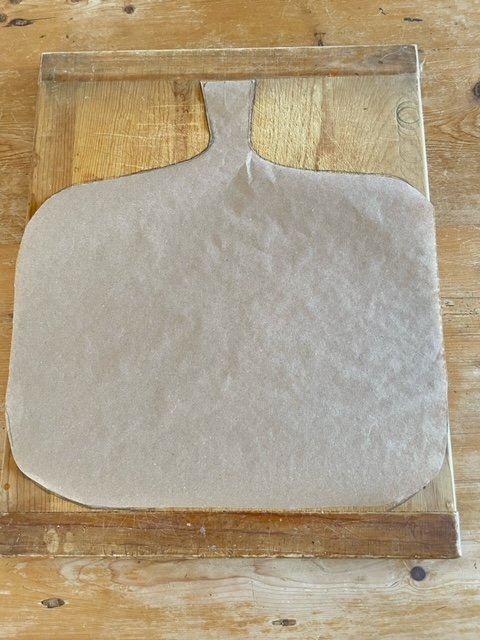 (image: Interior Redoux)
---
WARMED MY HEART
This Twitter caption doesn't capture the heart of the story. Childcare is HARD. The woman in this story was offered an assistant coaching job at a college and was worried she couldn't accept it because she had a newborn. Her boss said to bring the baby and the team will help take care of him. This story gave me all the feels.
If the Twitter video doesn't load, watch it directly here.
One mom worried about bringing her newborn son to her job as an assistant basketball coach at Saint Leo University, but Aiden was happy to lend a hand. @JoeFryer has today's Morning Boost. pic.twitter.com/gw2vMR1RDl

— TODAY (@TODAYshow) July 2, 2022
---
RED AND BLUE
This foyer by Cynthia Ferguson Designs is so stunning. I love pictures like this because whether or not it's my style doesn't matter. You just want to bask in its beauty.
See the rest of this home here.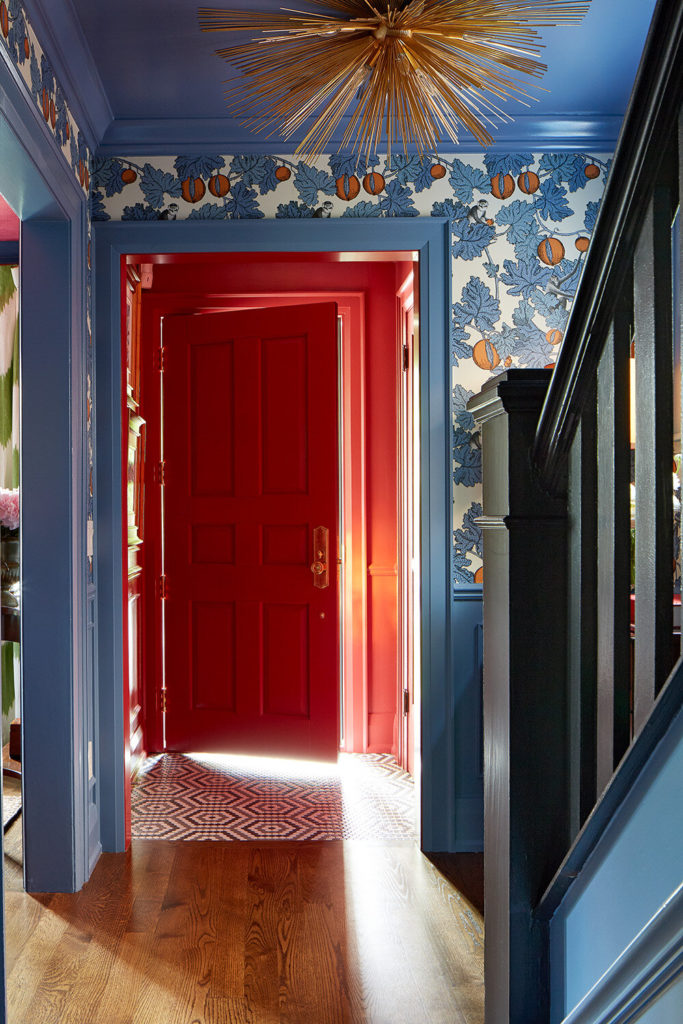 (image: Cynthia Ferguson Designs)
---
CORNBREAD
Let me state for the record that the BEST cornbread mix is Famous Dave's. Have you tried it yet?
It's sweeter and more tender than Jiffy Cornbread.
I can't buy it locally, so I order the Famous Dave's Cornbread Mix from Walmart.com. Last I checked, it was $2.64.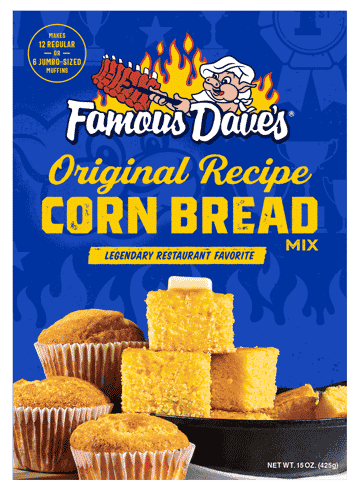 (image: via Walmart.com)
This concludes this dietary public service announcement.
---
BIRDHOUSES
There's a birdhouse exhibit at the Brooklyn Botanical Garden that is so creative. A variety of artists have designed and installed birdhouses for different bird species.
This one below for the Eastern Bluebird is designed and built by SO – IL, Dalma Földesi, Jung In Seo, and Eventscape.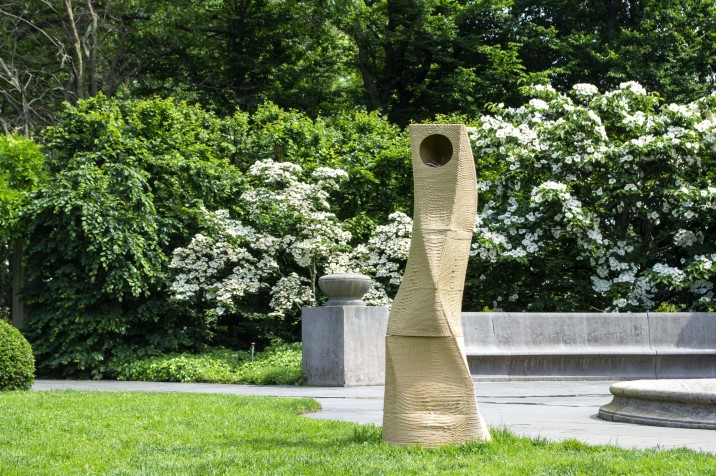 (image: via Brooklyn Botanical Garden, designed and built by SO – IL, Dalma Földesi, Jung In Seo, Eventscape
P.S. According to the U.S. Fish and Wildlife Service, there are approximately 45 million birders in the U.S.  That's a lot of you! Check my facts here.
---
FOOD FOR THOUGHT
"Many an object is not seen, though it falls within the range of our visual ray, because it does not come within the range of our intellectual ray, i.e. we are not looking for it. So, in the largest sense, we find only the world we look for." – Henry Thoreau in his journal dated July 2, 1857
---
Thanks for reading today's Happy List!
Be good to yourself and others this weekend.
I'll see you back here on Monday.
*affiliate links in this blog post*