Hello again! 
Welcome back to another edition of the Happy List. Guaranteed to be the happiest list you'll read in the next 2 minutes! 
Are you enjoying the fall colors in your part of the world? Ours in New Jersey are just about at peak, I'd say. Even the most mundane trip to the grocery store is pretty spectacular right now with the way the leaves are showing off. 
This week on the blog I shared the entire story of our new Carriage House roof. That's one project down and a zillion more to go! We're oddly invigorated to have checked this one off the list though.
I also posted a bunch of ideas for how to decorate with an antique splitting wedge. Do you think that was the weirdest thing I've incorporated into my home decor yet? Be careful how you answer. I may take that as a challenge to up the stakes!
Let's get on with this week's Happy List!
---
THIS IS NUTS
Dutch-Swedish photographer Geert Weggen sets up props for squirrels to play with and then photographs them. 
The results will definitely make you smile! See more photos here.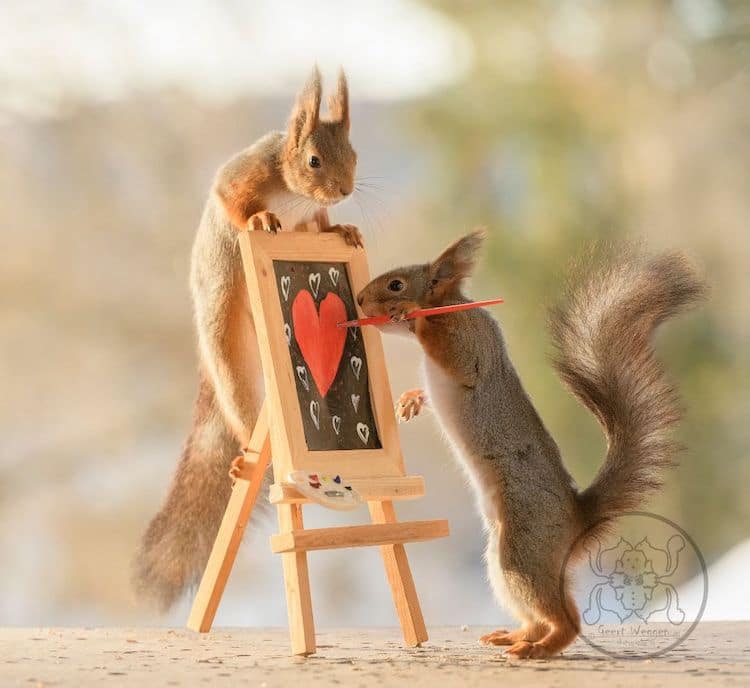 (image: Geert Weggen via My Modern Met)
---
BRO SPEAK
The essay by Justin Housman in Adventure Journal titled "Why Do So Many of Us Talk Like Bros when We're Outdoors?" made me laugh. 
My favorite part in the essay was when he wrote, "We were two grown men talking like 12-year-olds." Then he followed it up by saying, "My wife was right."
Haha! We usually are.
I have definitely observed this phenomenon happen! There's a reason it happens and we all probably do it to some degree. Maybe not with bro speak, but we do change our language from time to time depending on the group we are with. Read about it in Housman's essay.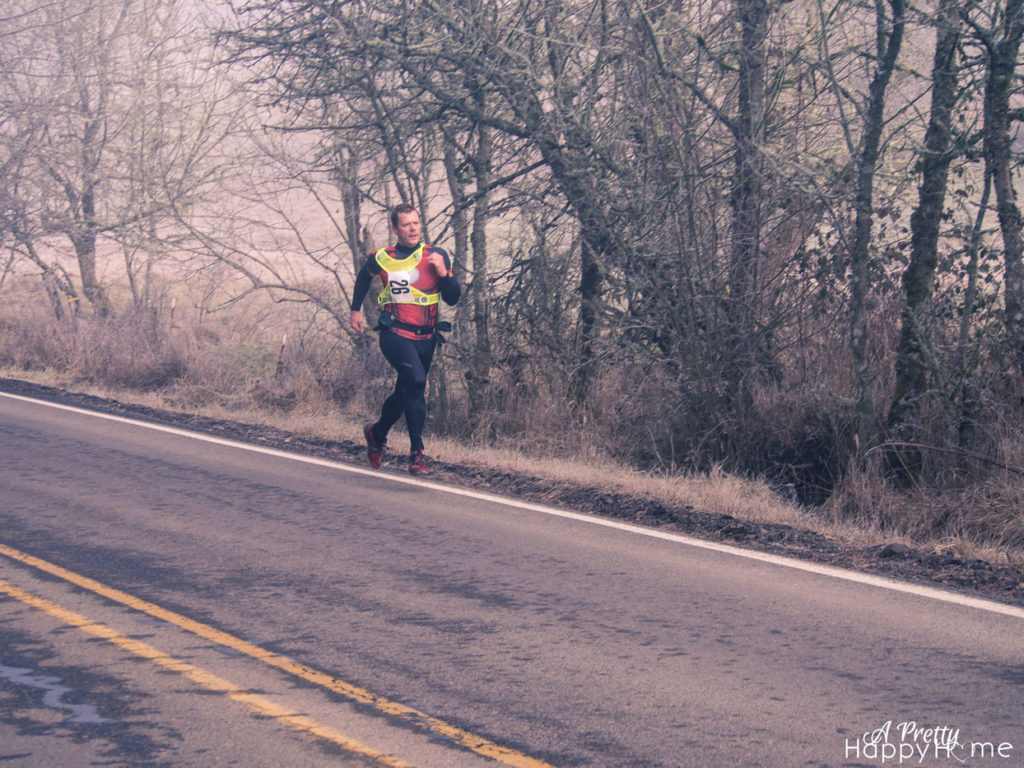 ---
HEADBOARD MEETS WALL TREATMENT
I love this collision of a headboard, a wall treatment, and a shelf.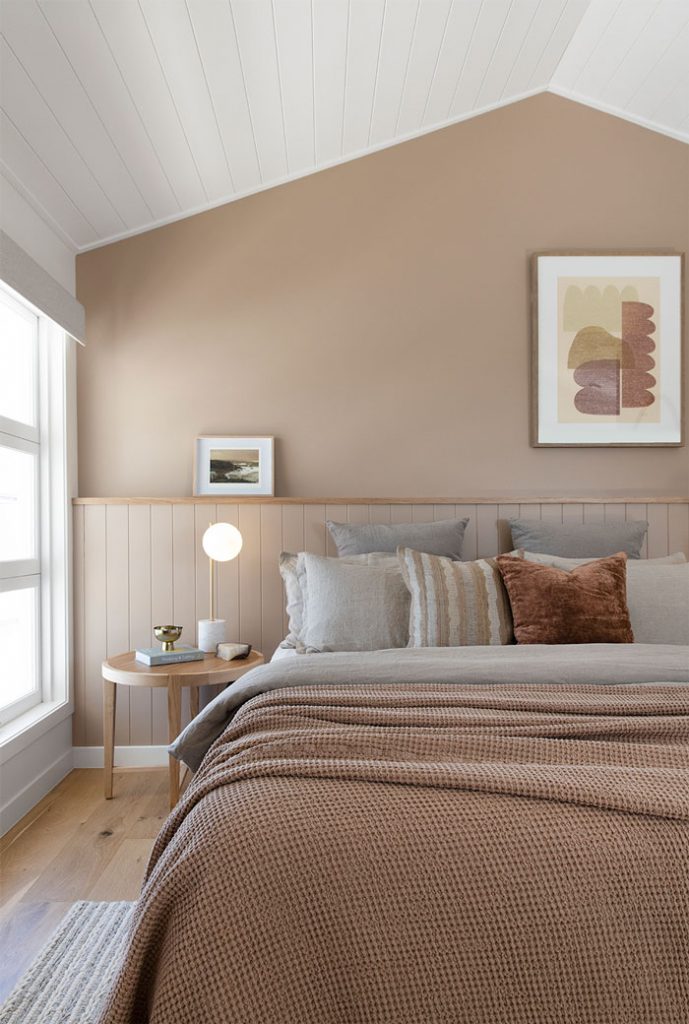 (image: The Halliday)
You can stay in this room, but you'll have to travel to Australia's Gold Coast.  
*raises hand to volunteer*
---
STOP APOLOGIZING FOR EVERYTHING
I read a great article about how women over apologize for a variety of reasons.
I know I do it!
One idea in the article that struck a chord with me was that often when we feel the need to apologize, what we are actually feeling is gratitude. Gratitude for a friend's flexibility when we need to change plans, for instance. 
Go read the whole article over at Wit and Delight.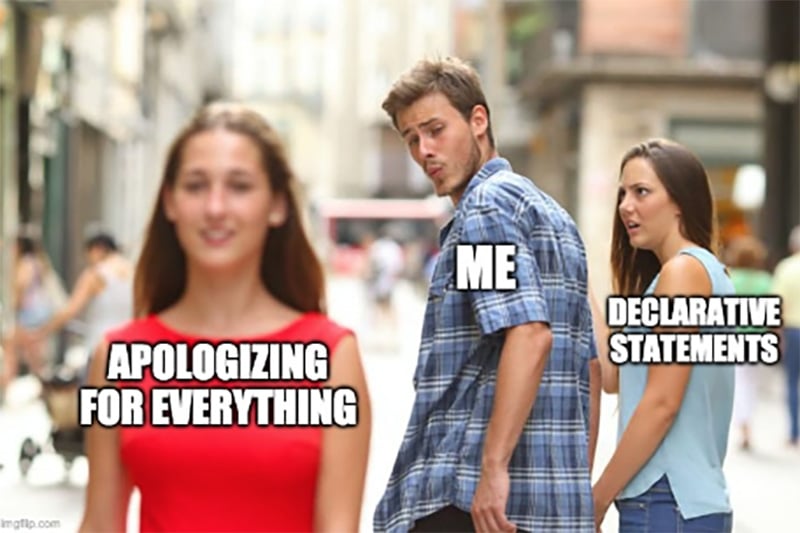 (image: Photo by Antonio Guillem, Meme by Brittany Chaffee)
---
PURE JOY
This picture on Instagram made me smile this week and I thought it would warm  your heart too.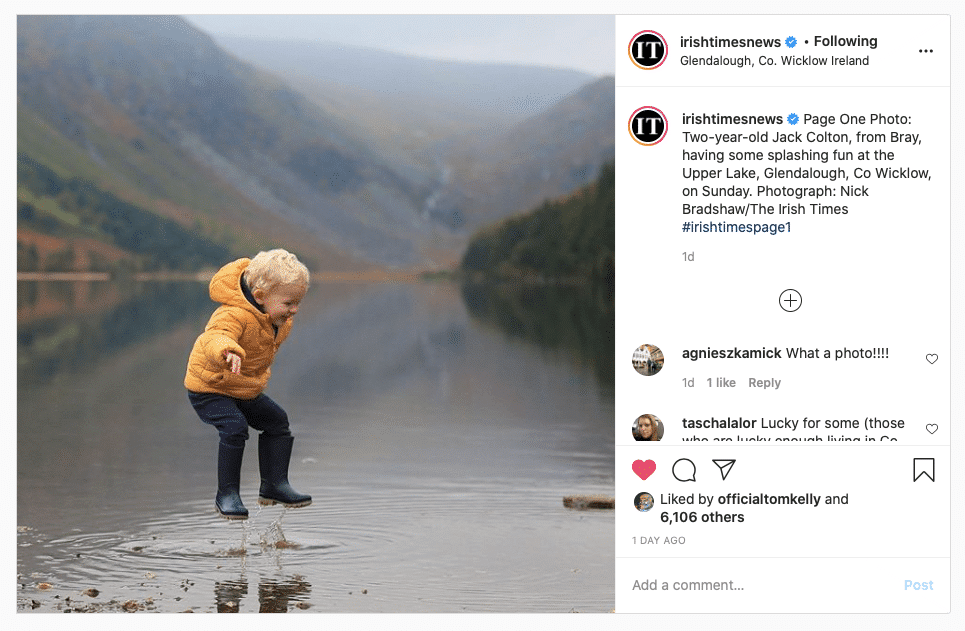 (image: Nick Bradshaw for The Irish Times)
---
FRIED GREEN TOMATOES
Did you know Fried Green Tomatoes
 was a book before it was a movie? It doesn't surprise me. I just never gave it much thought.
Now Fried Green Tomatoes
 is going to be a tv show and Reba McEntire will be starring in it. 
I guess we'll find out if the secret is still in the sauce! 
---
MY TINY ESTATE
My absolute favorite account on Instagram right now is My Tiny Estate. It follows Borja and Dean as they renovate a dilapidated 2.5-acre estate in England.
If you are fascinated by old buildings (they have legit 17th century walls made of sticks and cow dung!), you'll enjoy this DIY account. Borja and Dean are hilarious and you can also tell how much this renovation is a labor of love for them. They need their own show! 
You can also check out their website to get an idea of the master plan for the renovation.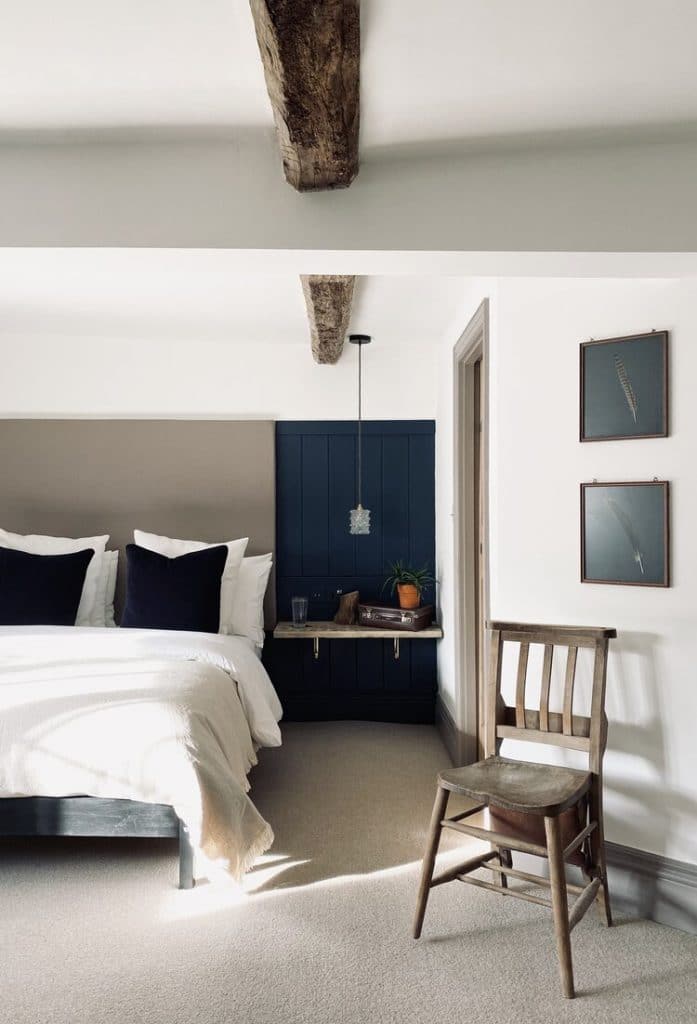 (image: My Tiny Estate)
---
PAY IT FORWARD
You never know when a small act of kindness has a big impact.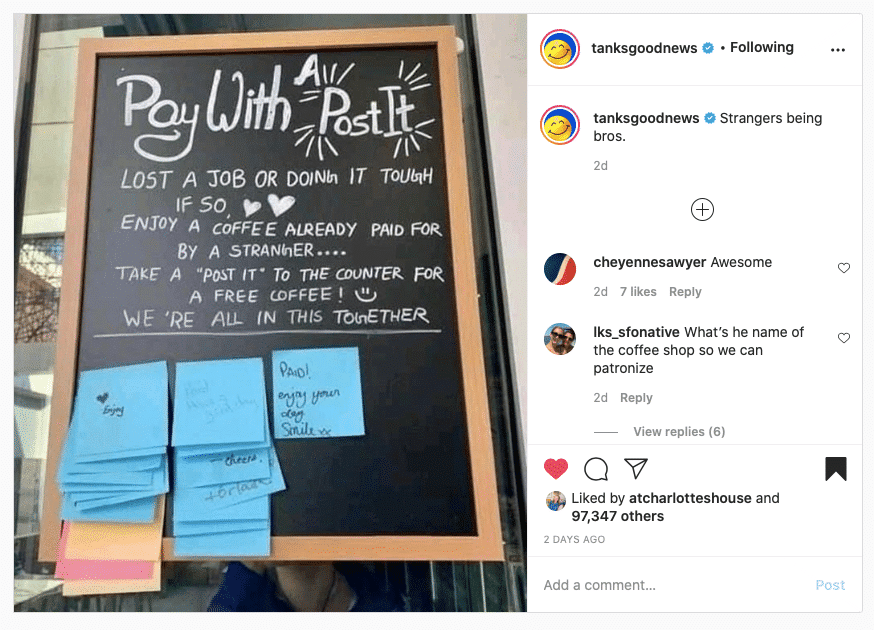 ---
MALTED "FOREVER" BROWNIES
Am I the only person on the planet who didn't know that malted milk powder is supposed to take your brownies and chocolate chip cookies to 'next level' status? 
Is this why I've never been a fan of brownies? I wasn't baking them with malted milk powder? 
Go check out this recipe by Claire Saffitz and let me know what other secrets you've been keeping from me!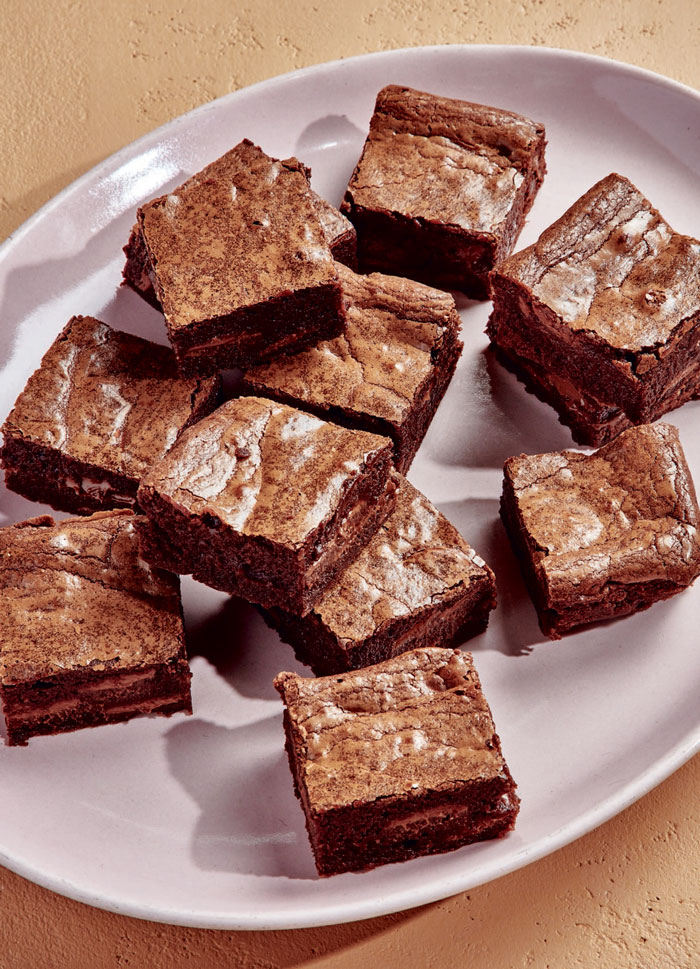 (image: via A Cup of Jo)
---
SOMETHING TO THINK ABOUT
Wise words coming from the woman married to a man who wielded great power and influence across the globe.
"Remember always that you not only have the right to be an individual, you have an obligation to be one."
 – Eleanor Roosevelt
---
That's it for this week's Happy List!
I hope you'll join me on Facebook or Instagram this weekend to see what projects we have going. Last weekend Handy Husband made a suspension bridge for the cats. I would never in a million years have predicted that was going to happen! He said he was "cleaning up the garage" by using scrap wood to make the bridge. I think he just likes the cats. 
I'll see you back here on Monday! Have a great weekend.
*affiliate links in this blog post*