Hey, hey! Welcome back to another edition of the Happy List!
Our summer has officially begun now that the kids are out of school! Usually we have a plan for what we'll be doing with our summer: play dates, BBQs, community events, travel, visitors coming to stay with us.
This summer we have none of that planned and I'm thinking, "Now what?" Ha!
Even venturing out of our state becomes tricky with the various quarantine rules for out-of-state travelers.
No matter what we decide to do or not do, this will definitely be a summer we'll remember!
Speaking of memorable moments, on Monday I shared a long post about all the things we've learned marriage-wise during the Covid-19 stay-at-home order.
On Wednesday, I shared the plans we have to makeover our decks. I should really get started on that deck project. Today. I'll start today. Probably.
Now, without further blabbering, here is the Happy List!
---
FOOD ART
If my kids made amazing art like this when they played with their food, I'd be completely on board with their antics.
Look at it carefully…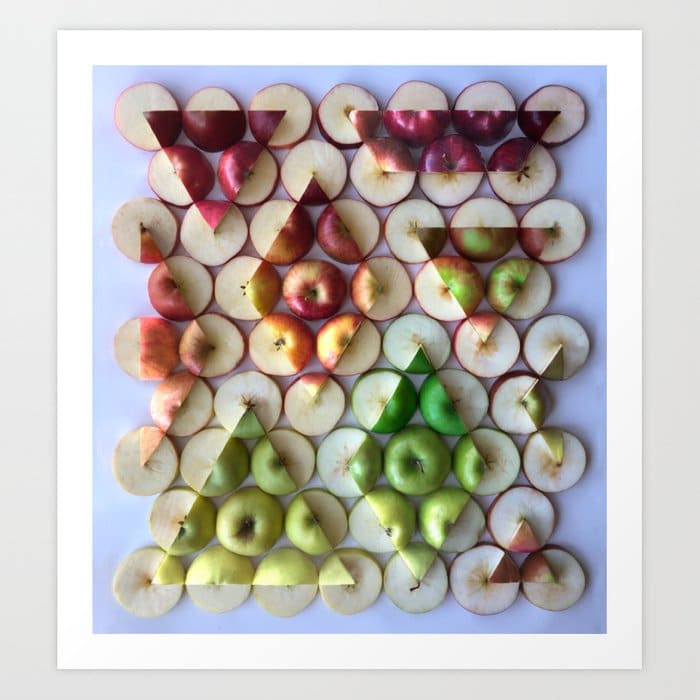 (image: Adam Hillman via Society 6)
Your eyes are not tricking you! Adam Hillman makes very clever art out of food and candy. You can purchase prints of his work here and they are really affordable.
If you're in charge of decorating a cafeteria or lunchroom, his art would be so much fun.
---
PEANUT BUTTER FROSTING
The kids asked for cupcakes this week to celebrate the last day of school and I decided to make a peanut butter frosting to top the chocolate cupcakes.
Skip the cake part. Just make the frosting! Mmm Mmm.
This peanut butter frosting recipe by Sugar Spun Run tastes just like a Reese's Pieces minus the candy coating. JUST like it, which means I should never make it again. Ha!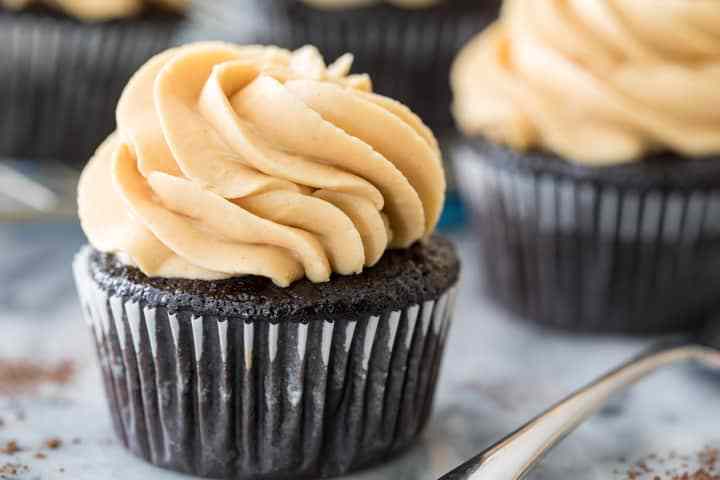 (image: Sugar Spun Run)
---
BRASS FLOOR DETAIL
If you ever add brass accents to your wood floor, would you please, please, please invite me over so that I can stare at your floors lovingly?
That wouldn't be awkward or anything.
More pictures of these amazing floors can be found at Istoria Wood Floors' website.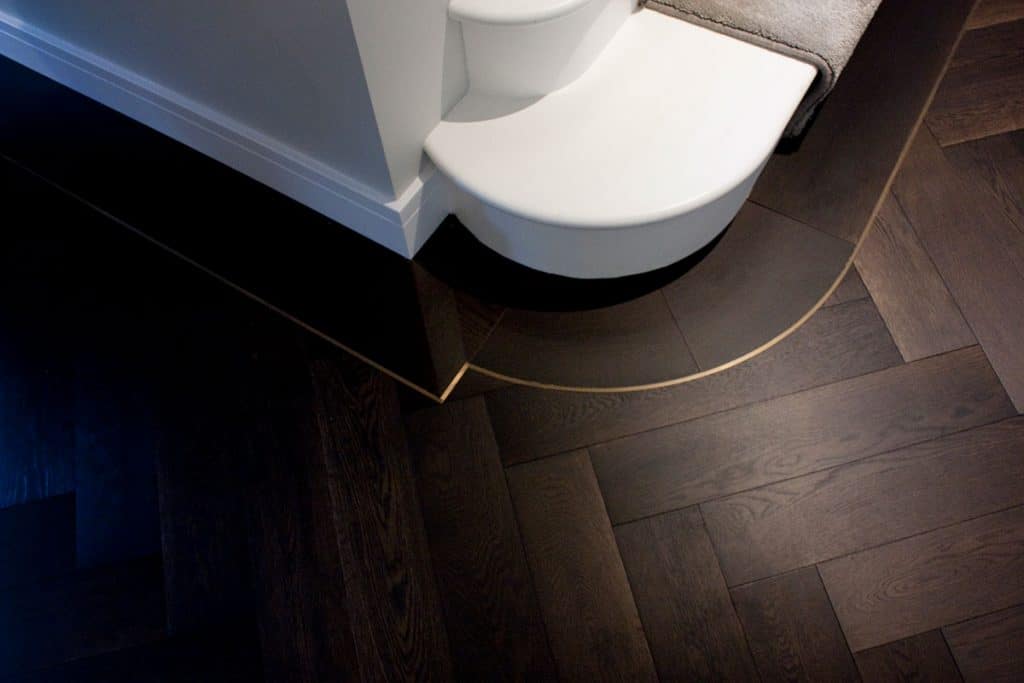 (image: Istoria Wood Floors)
---
SUMMER SKIRT
Sorry to all the dudes who read this blog and aren't interested in women's clothing. This is critically important!
If you need a summer skirt
and you don't know if you can trust the clothes on Amazon, let me tell you this skirt
is a good one. It has a fold-over elastic waist, which is flattering to so many body types.
I'm 5'9″ and wear a size 8 pants. I ordered the Medium in navy and it fits great. I'm waiting for the black color to come back in stock in my size.
---
DECKED OUT
I really dig the idea of incorporating a bar height table on a deck – especially when you have a killer view.
I especially love how Sarah from Room for Tuesday incorporated this natural wood toned table into a recent deck makeover to balance out all the dark colors.
I pretty much love all of her space makeovers, so definitely add her blog to your reading list.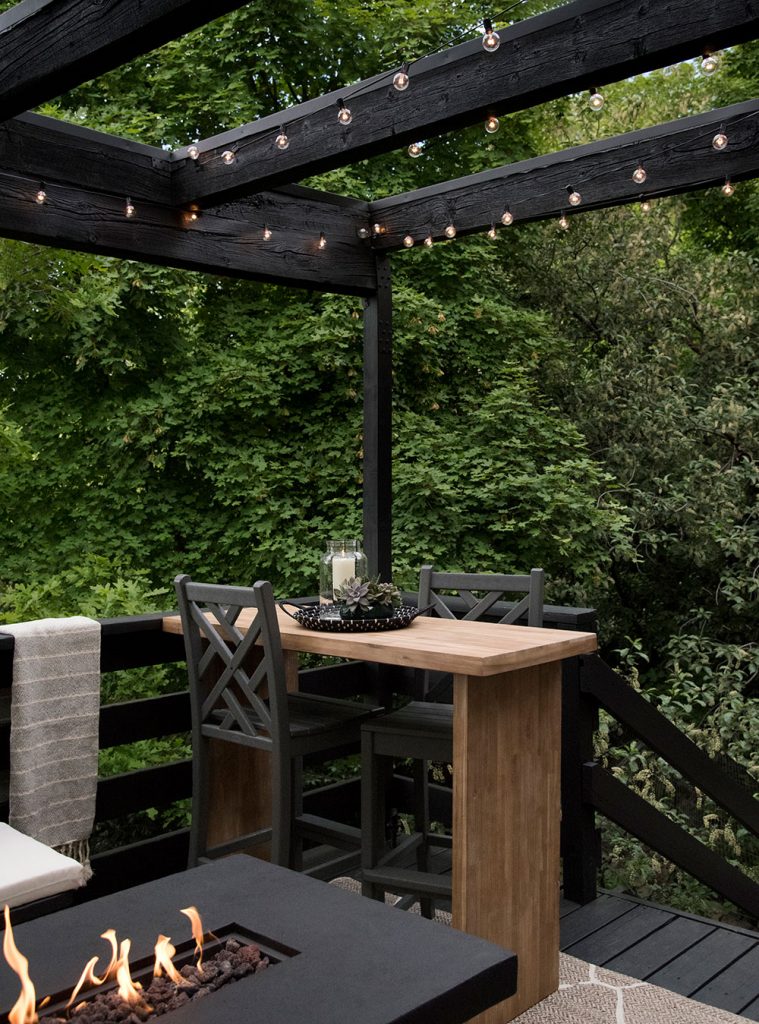 (image: Room for Tuesday)
---
CLIMATE CHANGE CURRICULUM
Here's a shout out to the place we currently call home – New Jersey.
New Jersey is the first state to incorporate climate change into K-12 curriculum. The change will take effect in September 2021 and climate change information will be integrated into seven different subjects:
21st-century life and careers
Comprehensive health and physical education
Science
Social studies
Technology
Visual and performing arts
World languages.
We have two kids in New Jersey public schools, so we are pretty happy to see New Jersey leading in this area.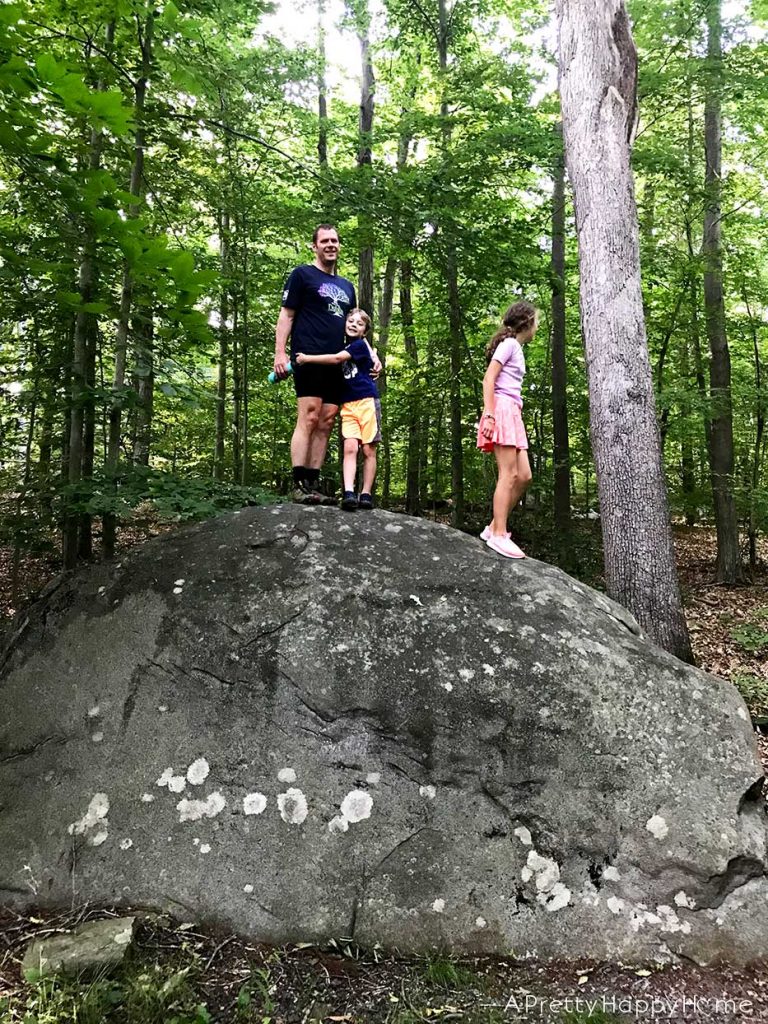 ---
GIANT KOOKABURRA SCULPTURE
This 15-ft. Kookaburra sculpture made by Farvardin Daliri made me smile because it is out-of-this-world amazing, and also because I love it when people do over-the-top things.
Can you imagine waking up and telling your spouse you're going to make a 15-ft bird sculpture in your backyard? Oh, and you're going to make the parts move and give it sound so that it can laugh like an actual Kookaburra.
I just love that there are people like this in the world who spread joy with their creations.
Go read all about it and see a video of the bird in action here.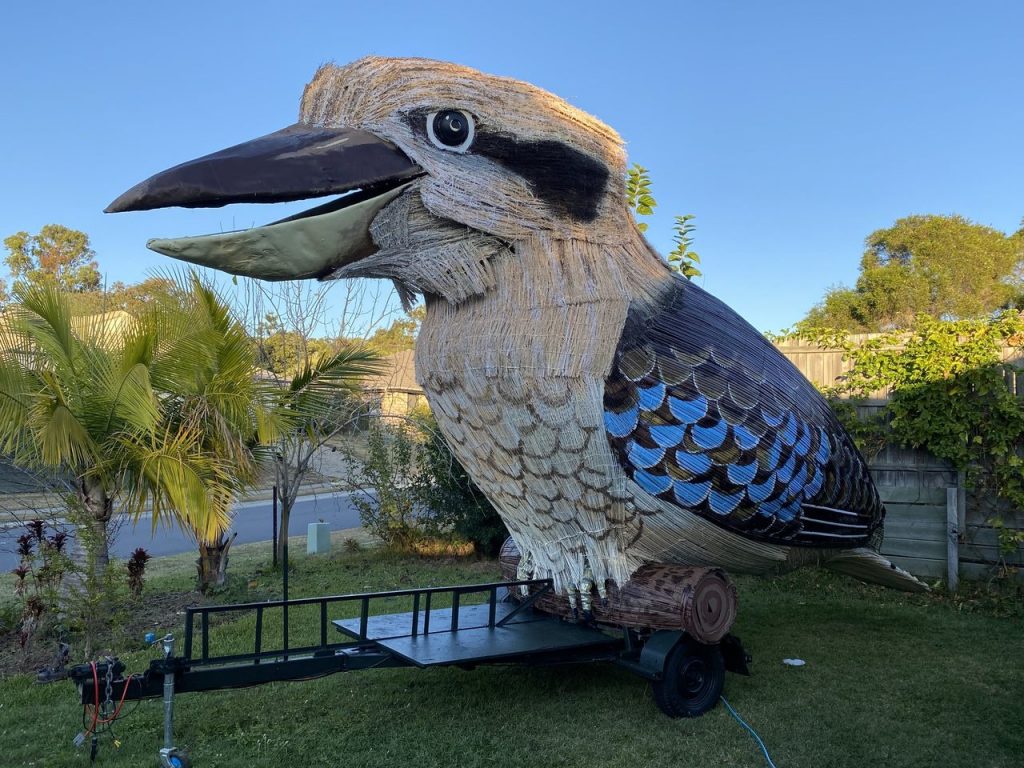 (image: courtesy Farvardin Daliri via Atlas Obscura)
---
FOOD FOR THOUGHT
"A Brave and Startling Truth" by Maya Angelou (excerpt below. full poem here.)
We, this people, on this small and drifting planet
Whose hands can strike with such abandon
That in a twinkling, life is sapped from the living
Yet those same hands can touch with such healing, irresistible tenderness
That the haughty neck is happy to bow
And the proud back is glad to bend
Out of such chaos, of such contradiction
We learn that we are neither devils nor divines
When we come to it
We, this people, on this wayward, floating body
Created on this earth, of this earth
Have the power to fashion for this earth
A climate where every man and every woman
Can live freely without sanctimonious piety
Without crippling fear
When we come to it
We must confess that we are the possible
We are the miraculous, the true wonder of this world
That is when, and only when
We come to it.
---
As always, thanks for reading the Happy List.
I hope you have a fun weekend planned. Feel free to come tell me all about it on Facebook or Instagram so I can live vicariously!
*affiliate links in this blog post*