Colonial Farmhouse One Year Anniversary
Today is a big day! We are celebrating our one year anniversary of living in the Colonial Farmhouse!
WOOHOO!
Can you believe it has been a year since we purchased this amazing, historic money pit home?
I can't!
It's hard for me to wrap my mind around how quickly the year has gone.
Apparently, time flies when you're removing endless amounts of wallpaper living in a colonial era home that demands an inordinate amount of time and attention.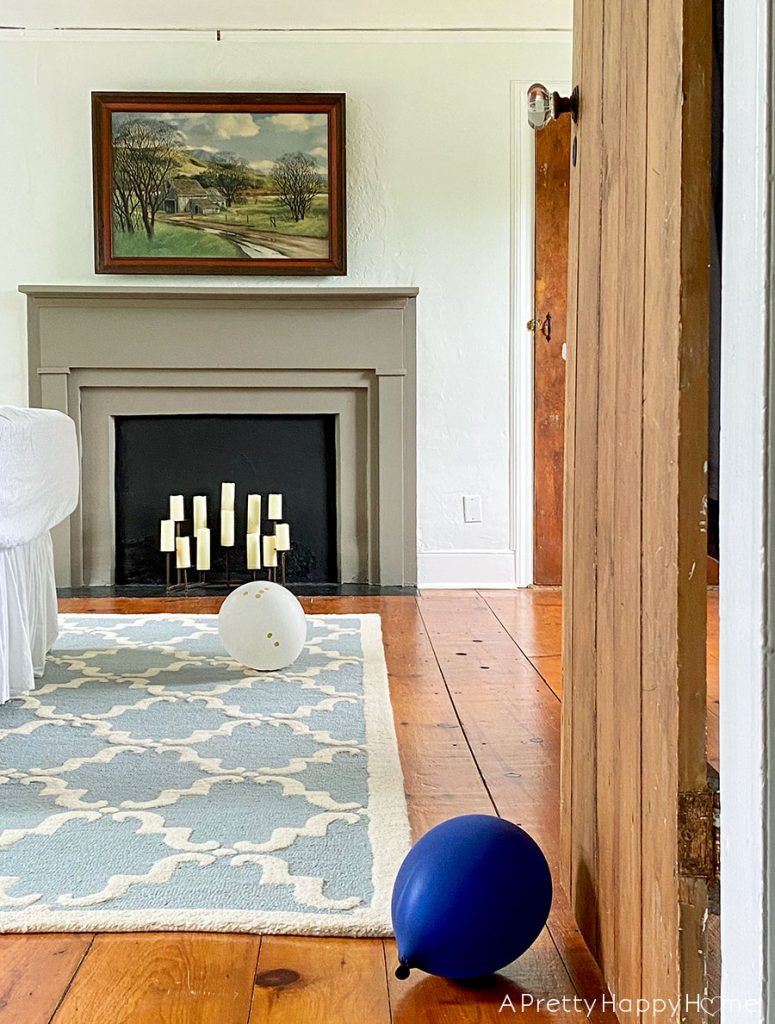 I still think we were a wee bit crazy for purchasing this Colonial Farmhouse, but some of life's most fulfilling endeavors are often a wee bit crazy.
Nothing ventured, nothing gained.
The most important thing is that all the leaks, creaks, and cracks are nothing compared to the feeling of glee (yes, glee!) that I get every time I pull my car into the driveway.
Although, it is possible that I'm confusing glee with relief that the old girl is still standing.
Either way, I love living in this old house.
In fact, if I had a nickel for every time I've expressed that sentiment to Handy Husband in the last year, we'd be getting a new kitchen right now!
You know how much I'd really love a new kitchen, but I don't NEED that to enjoy the heck out of living here.
I love our view. I love the history of this home. I love all the quirky nooks and crannies in this house. I love pouring our creative energy into all the home projects this house needs.
The funny thing is I've more or less liked all the places we've lived, but this home is extra special.
I can't quite put my finger on any one thing that makes it so. It's just a feeling, I guess.
Like this old house has a soul that has connected to mine for the time being.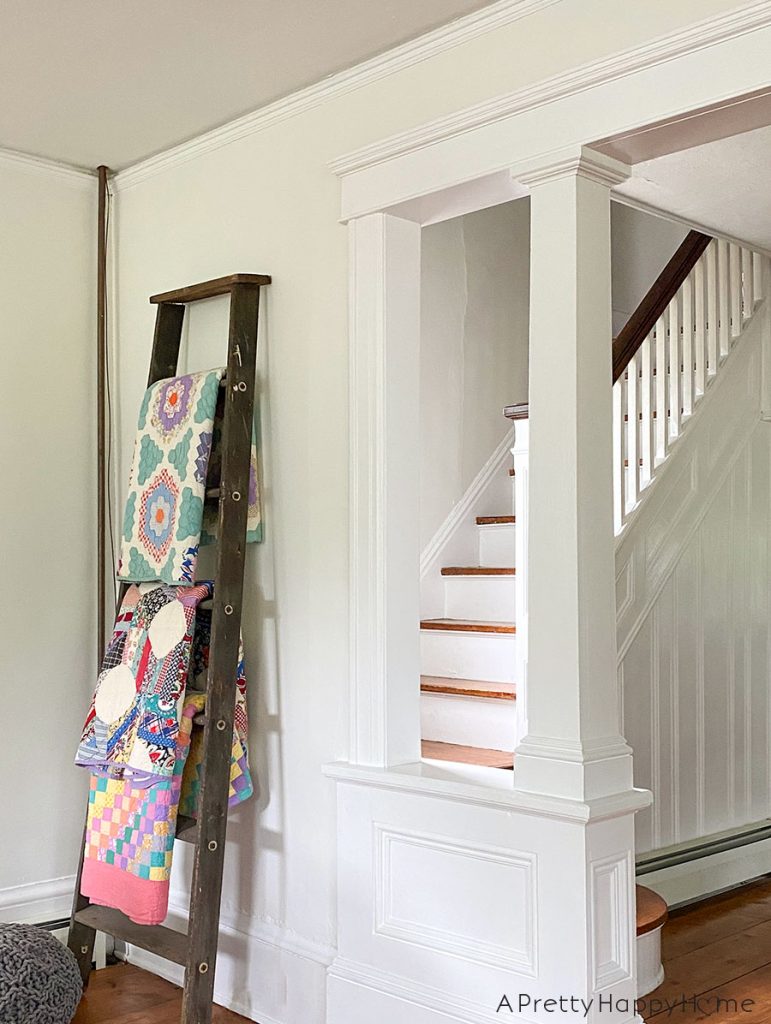 I won't lie or sugar coat things for you by saying that I don't get overwhelmed by all the work that needs to be done just to maintain this place, not to mention the renovation work.
Because I do!
This isn't the first home we've owned, but it is the oldest and with that comes a unique set of challenges.
Mainly I get overwhelmed when my big picture self takes the time to really dive into the details of all the items that need to be repaired or updated while hoping that nothing catastrophically breaks until we are ready for it to do so. My fingers are permanently crossed as if that somehow might help the situation.
I also get overwhelmed when it feels hard just to keep up with basic maintenance tasks of a really old home sitting on two neglected acres – like keeping the weeds, insects, and rodents at bay.
All God's creatures great and small need to find somewhere else to live! Seriously. Spread the word that I don't like sharing my abode in this way.
I also get annoyed overwhelmed when I spend what feels like half my life trying to get a contractor to call me back just so that I can spend money on things that I don't want to spend money on like roof and boiler repairs. I'd rather have a new kitchen!
Now you know why we do so many things ourselves.
And it's totally worth it!
For every headache this old house gives us, there are one hundred deep-in-my-soul moments of gratitude for the opportunity to be a part of this home's history.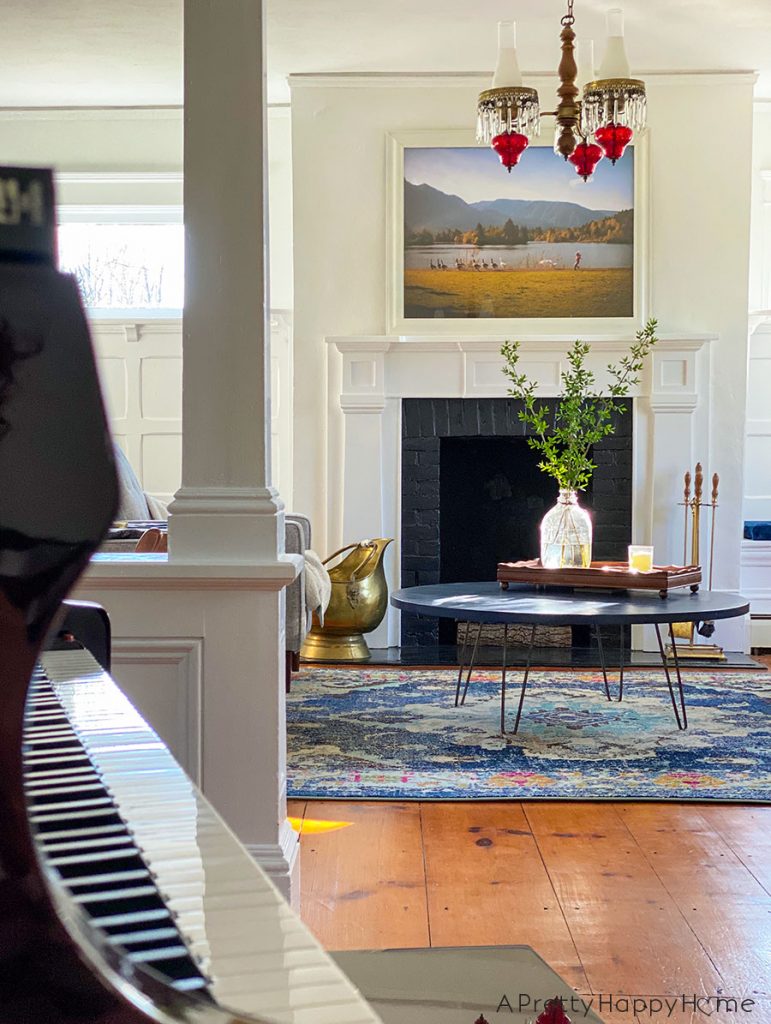 Handy Husband thinks we've worked faster transforming this home than we have any of our other homes.
If that's true, that's only because there was a lot of low hanging fruit in this Colonial Farmhouse that would give us a big bang for our makeover buck.
A fresh coat of paint works wonders!
Also, cleaning. Never underestimate the power of a mop
and dust rag to transform your home.
In fairness, having a handy husband has been instrumental to our progress as well.
Now, there are still plenty of behind-the-walls projects that we haven't even given more than a wistful, passing thought to yet.
And you were worried we'd run out of things to do.
Never fear. We're pacing ourselves.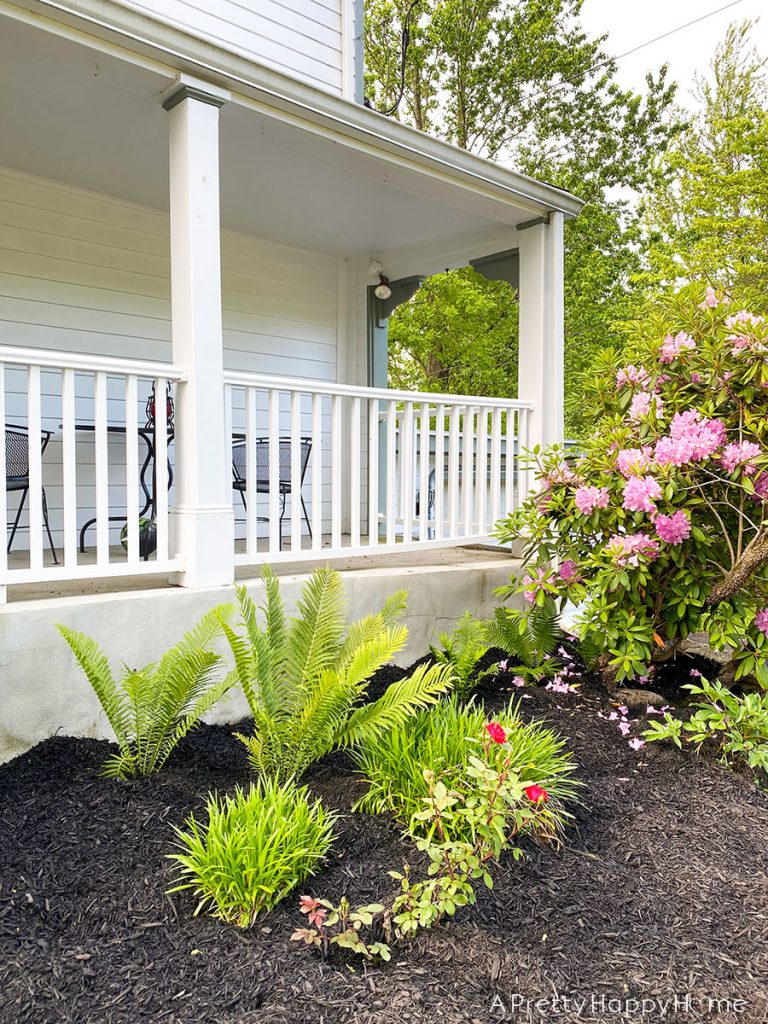 With that nod to more projects, I do not know what the future holds.
Shocking, I know.
I'm just excited that we've lived in one spot for a year and have no intention of moving anytime soon! I don't even have the itch to move yet.
We have longterm plans and goals for this home, but we're also comfortable adjusting course when circumstances or opportunities demand it.
For now, we're feeling pretty darn happy about putting roots down in this community and in make a home in this Colonial Farmhouse.
And, of course, we're happy to have the opportunity to continue sharing our lives, projects, and renovation progress on the blog.
We'd do all the same things even if I wasn't writing about it, but it's fun to have you all along for the journey.
---
Here's to many more anniversaries and adventures! In case you've missed any blog posts from the past year, these will get you caught up:
Welcome to Our Colonial Farmhouse
The 1971 MLS Listing for our Colonial Farmhouse
6 Month Progress on the Colonial Farmhouse
*affiliate links in this blog post*