Well, hello to you and December too!
It's good to be back blogging this week, but we really enjoyed our time with friends over Thanksgiving! I'll tell you about the new places we visited in Ireland soon.
This week I shared a list of board games we've been playing together as a family. These are games that EVEN ME as a non-game player enjoy.
Wednesday was the third installment in the Would I Make It Again series featuring Apple Fritter Muffins. If you like Apple Fritters or are curious about what I would do if a muffin gets stuck in the pan, I suggest reading that post.
Here's what's on the Happy List this week.
---
ADVENT CALENDARS
I know it's getting a little late to talk about advent calendars, but that's how I roll.
I love the simplicity of this block advent calendar from the Hearth and Hand Collection at Target. This would be a neat DIY project too if you were handy with a saw.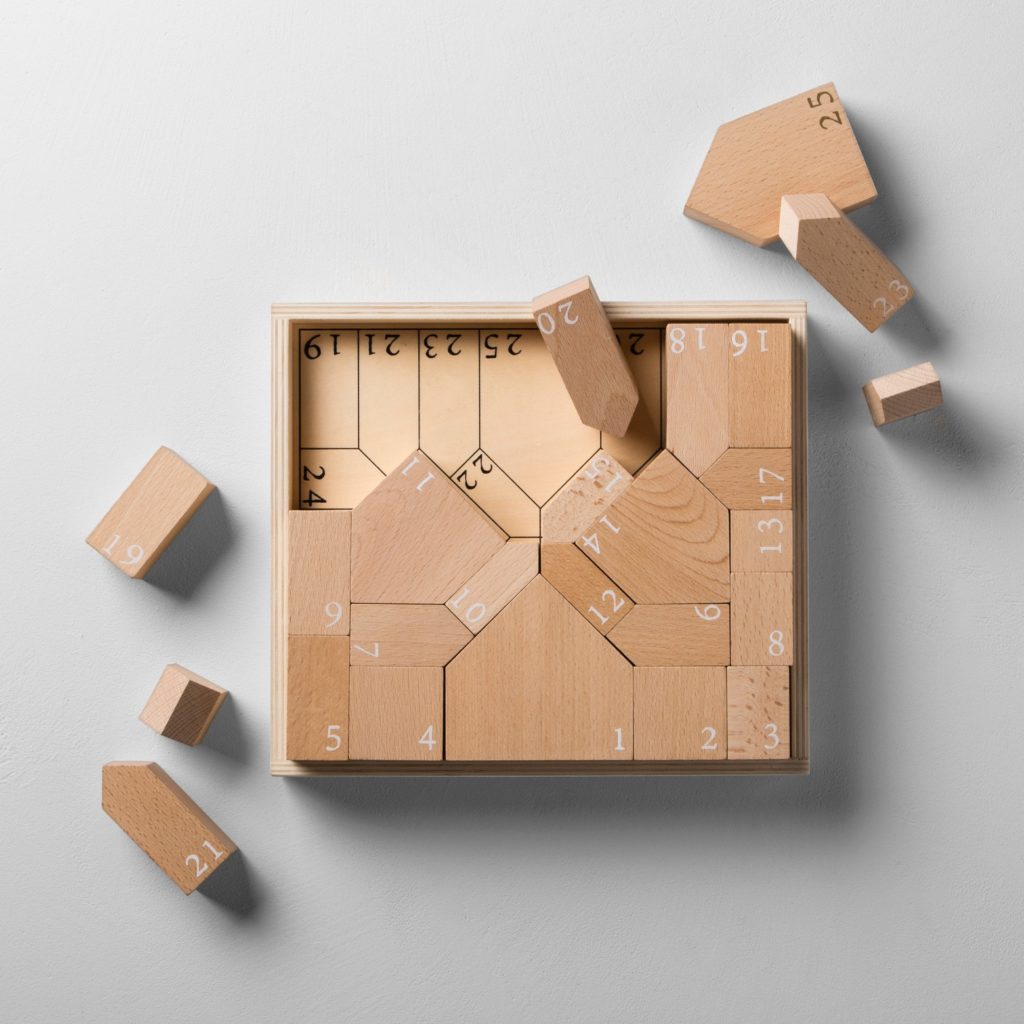 I'm really mentioning advent calendars today because I found one for ME! The truth comes out…
A Jam Advent Calendar
 with 1 ounce jars of jam by Bonne Maman. That's seriously my idea of the perfect gift.
My first choice is to make freezer jam. However, if I'm going to buy jam, I actually enjoy this brand which is available in several countries, including the U.S. I have some in my refrigerator right now. Blueberry and black cherry are my favorite flavors.
---
FREE PRINTABLE
Ashley from The Handmade Home has another amazing free printable for you to download.
While it definitely works for the holidays, I think this is one you could use all year.
Print this up and frame it for a friend, teacher or family member and it would make a great gift too. The Handmade Home has an online shop full of other goodies for your home (and clothing too).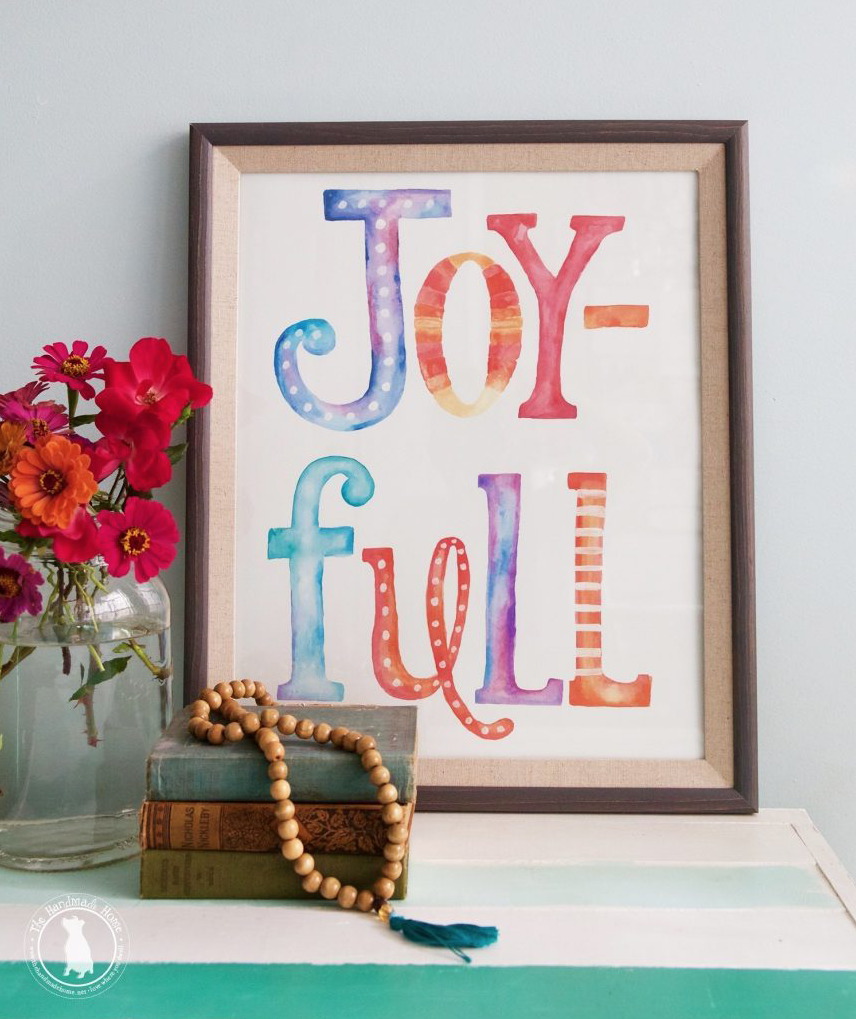 (image: The Handmade Home)
---
CHALKBOARD SKILLS
Laura from DustToDesigns does this chalkboard art with regular chalk. Can you believe it?
I think I need to start practicing…
---
HOLY COLOR, IRONMAN!
Robert Downey Jr. bought the DeRose Windmill House in the Hamptons, which was originally built in the 1800s.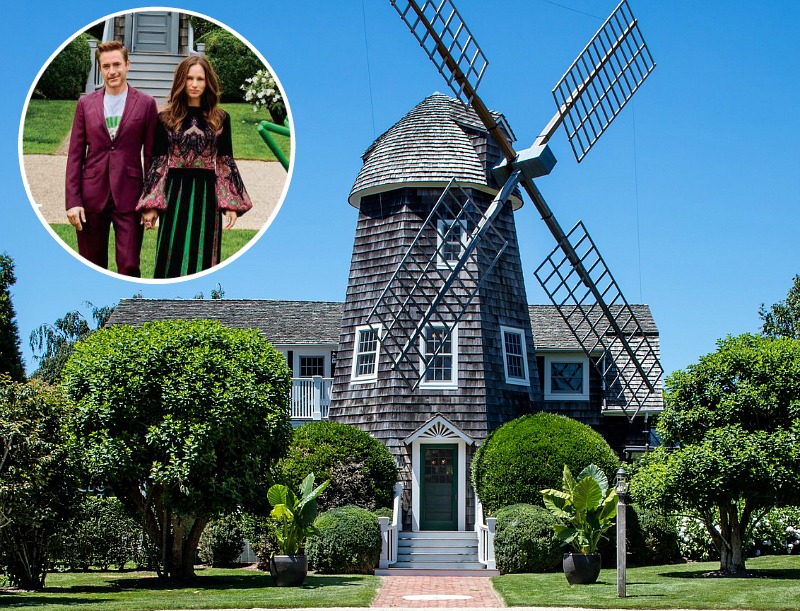 Hooked on Houses has a great article showing what the house used to look like based on online listing photos and what the house looks like now from its feature in Architectural Digest.
The differences are WILD. This remodeled kitchen with its colorful tile is one of the tamer (trying to think of a word to describe the house is hard) parts of the house.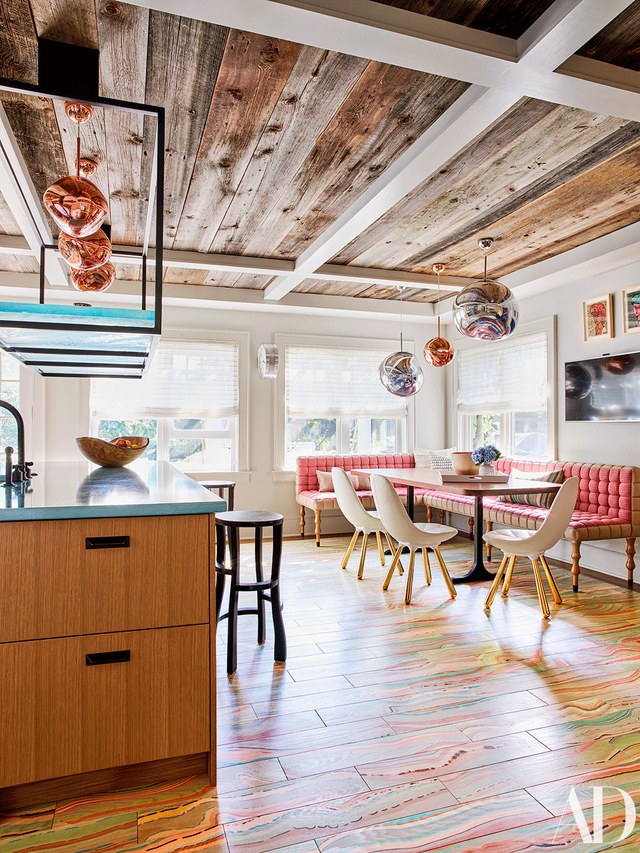 (both images: Architectural Digest via Hooked on Houses)
---
FOOD-RELATED STOCKING STUFFER OR SECRET SANTA GIFTS
If you need some stocking stuffer or Secret Santa gift ideas, here are a few I've seen floating around Amazon lately.
For the music lover: cooking spoon Set MIX STIX
For the cyclist: Bicycle Pizza Cutter
For the cabin-y type: Toothpick Chalet
For the person who likes things just so: Perfectionist Cutting Board
For the cat lover: Meow Bag Ties
For the bird lover or person who just likes happy scissors: Toucan Kitchen Shears
For the wine drinker: Christmas Wine Charm Set
---
AMAZING TILE
This is why talented tile layers get paid a lot of money for their craft.
The time and patience it must take to lay tile in this design. Wow.
Read how they do it…
---
DIY SHIPLAP CHARGER PLATES
Need a good DIY project? Of course you do! And this one is probably easier than laying a two-toned penny tile floor.
The website Hale and Harlow has a step-by-step tutorial on how to make your own shiplap chargers out of wood.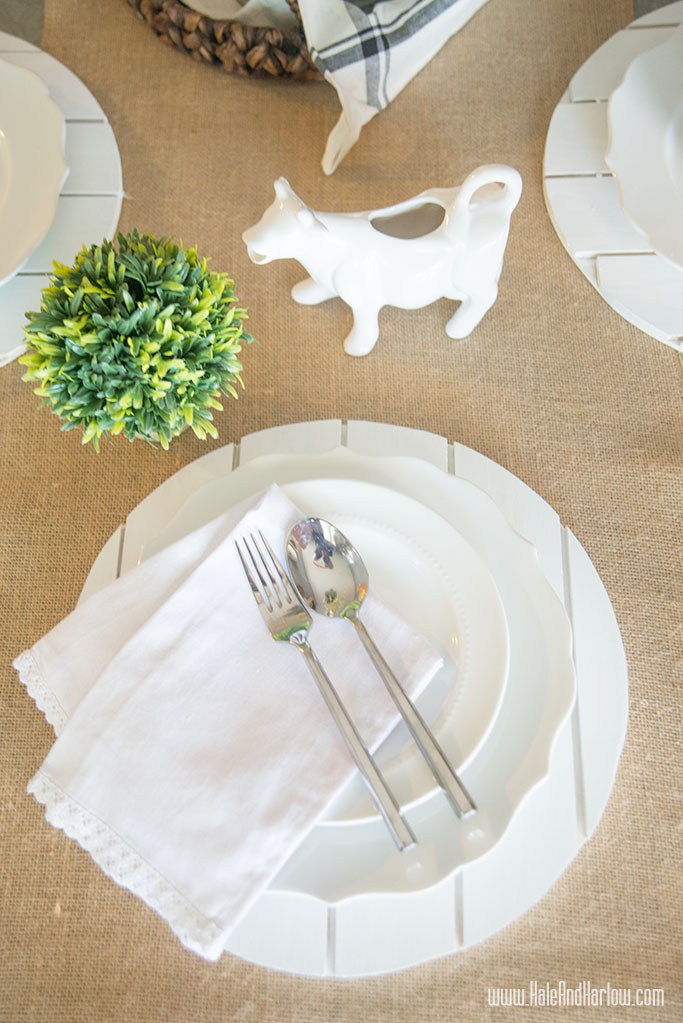 ---
CROCK-POT MONKEY BREAD
What can't a Crock-Pot
do? That's a legitimate question. I'm seriously wondering.
Michael from Inspired by Charm made a holiday version of monkey bread with cranberries and oranges in the slow cooker that looks perfectly gooey and gorgeous! You can't always use those two words together, but this time it works!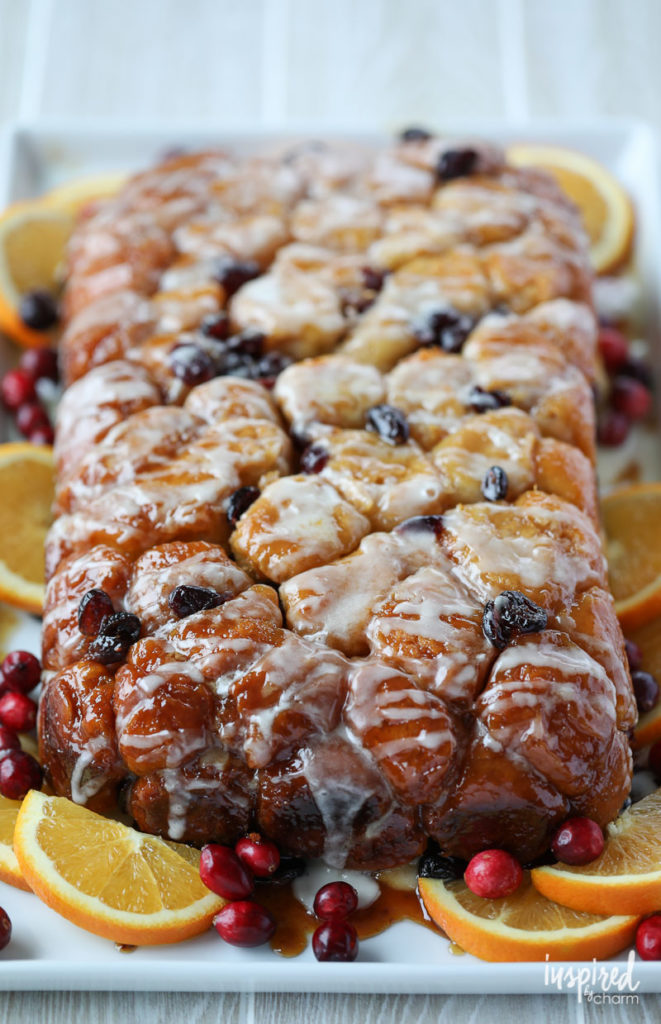 ---
CEILING FAN-TASTIC
The ceiling fan in the model home by Millhaven Homes is the best thing I've ever seen.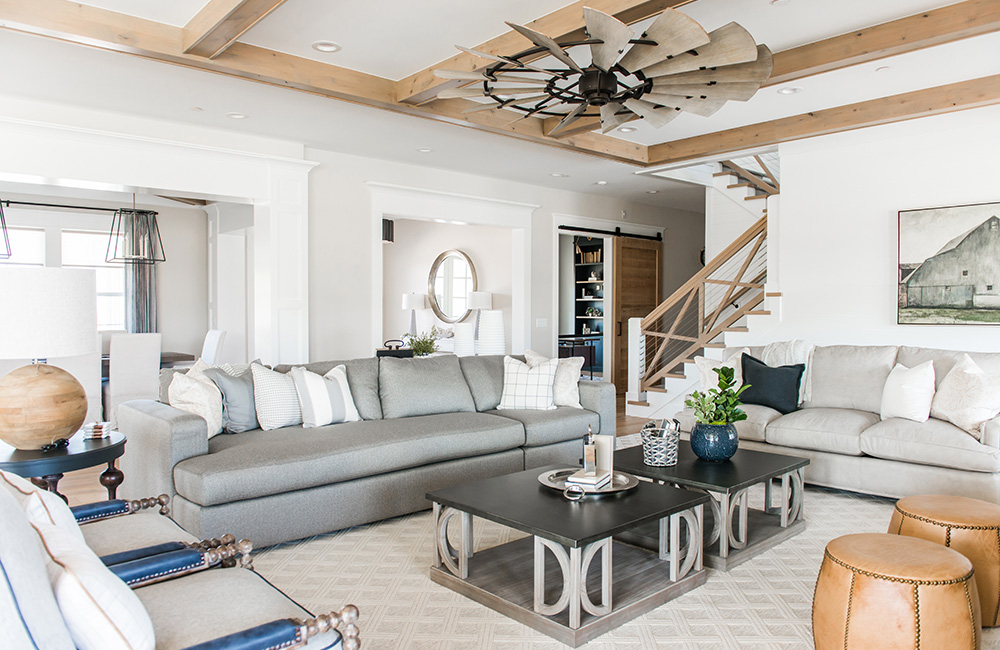 image: Millhaven Homes
Their lighting and fans come from Hansen Lighting in Utah. I reached out to Hansen Lighting and the ceiling fan is called the Quorum Windmill  (product #Quorum 196015-86). They offered me the 60-inch fan for $877 via email. I don't know what shipping would be. It retails for $1,110 on the Quorum site. Overstock has it for $1,018 plus free shipping right now.
---
HOLIDAY TRADITIONS
I borrowed this graphic from a friend's Facebook page. I don't know who the original credit goes to, but I thought it was an especially timely reminder.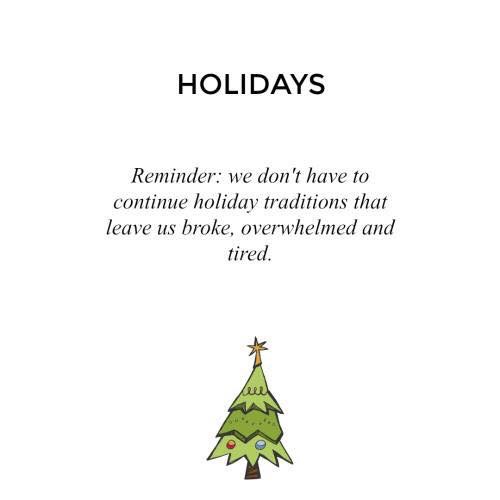 ---
Happy first day of December, everyone!
*affiliate links used in this post