Hello!
How was your week? How was Halloween?
Our Halloween, if you follow me on Instagram, had a fun event and I'll tell you about it next week.
However, let's focus on the now. Can you believe it is NOVEMBER!?! Yes, I know I say that every time we start a new month, but I am in no way prepared for the holiday hub-bub.
This week was ALL about Halloween on the blog. I shared the pictures Handy Husband took of our mantel. Then I shared some pictures of Halloween and fall in rural New Jersey.
On Instagram this week I shared some pretty great Halloween photos and on Facebook I posted a truly terrifying picture of something that happened at home. Oh, and did you know I am on Pinterest? Still don't understand that website, but dang it, I am there.
Here's the Happy List!
---
CORN TASSEL WREATH
This wreath was made with free clippings from a corn field! I have no idea how long it will last, but it looks pretty awesome and was practically free.
Get all the details on how to make it from All Things Thrifty.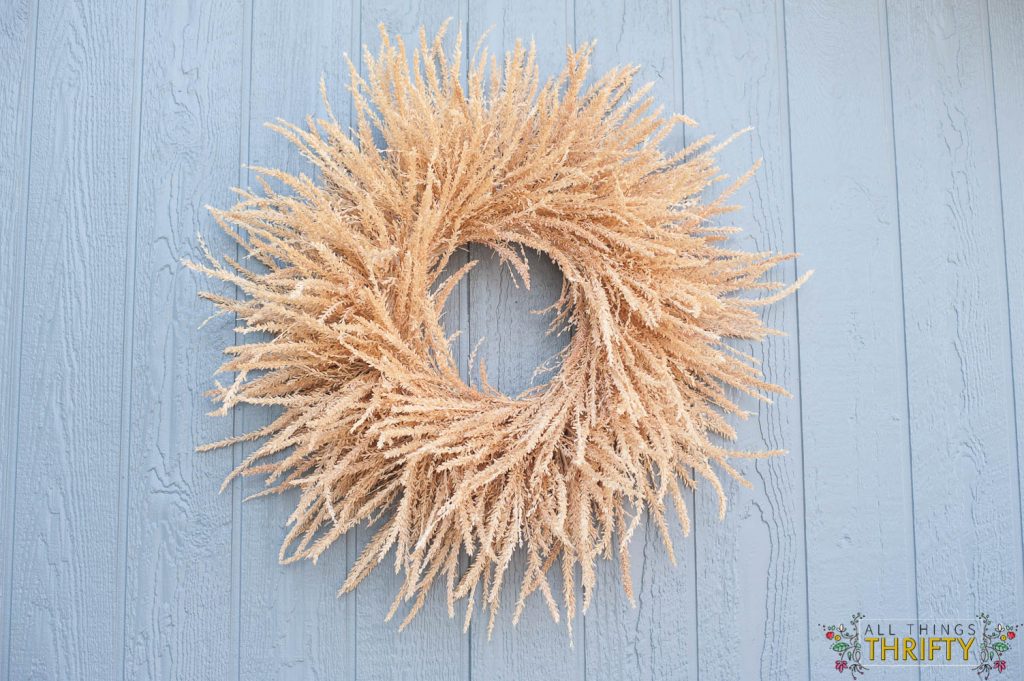 (image: All Things Thrifty)
---
HALLOWEEN IN CANADA
I love seeing snapshots of how holidays are celebrated in different countries.
---
TABLESCAPE
This looks like something I'd enjoy creating…if I had a hundred or so mini pumpkins.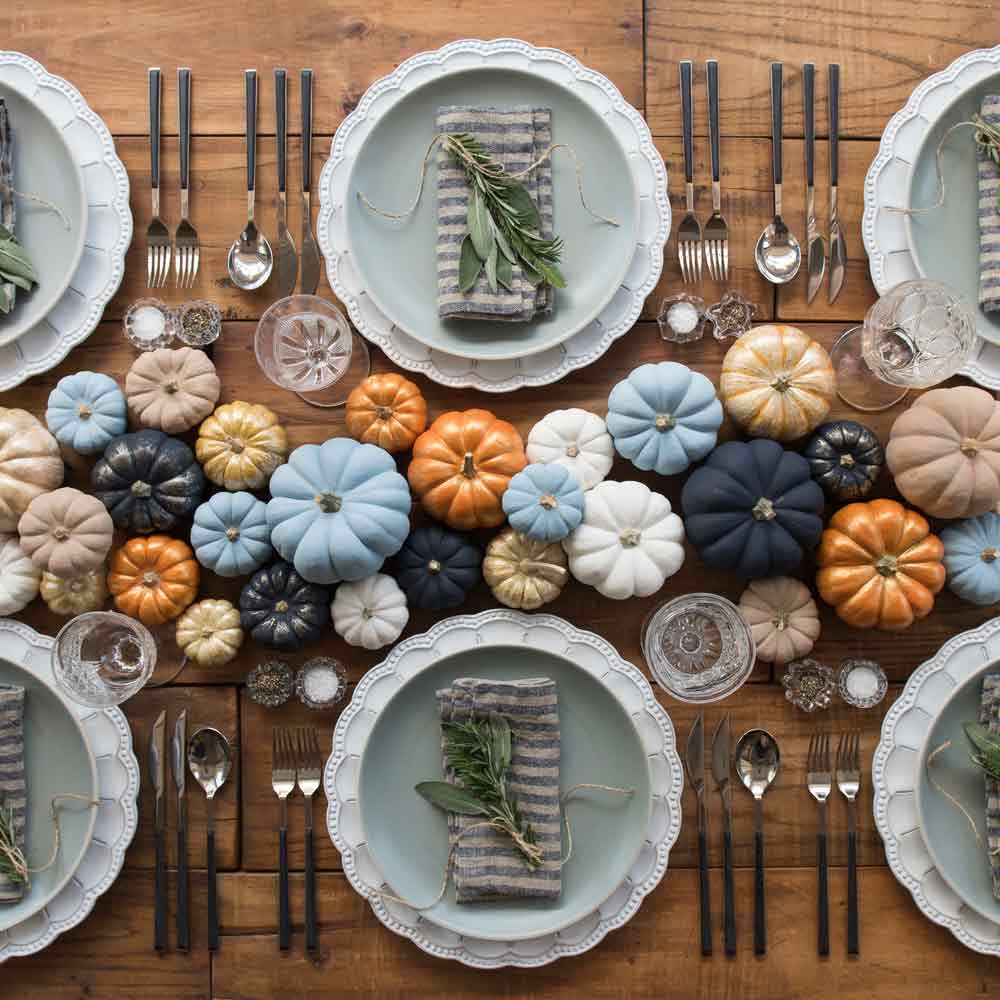 (image: Casa de Perrin)
If you enjoy looking at tablescape ideas, then check out Casa de Perrin for a whole screen full of table eye candy.
---
NEVER HAVE I EVER…
…ridden an elephant in the ocean!
---
SERAPE-COVERED CHAIRS
I have never thought to recover chairs in serape-type fabric.
This scene looks so bright and happy, doesn't it? It's an awesome way to have a cohesive, but not matchy-matchy look.
This is a photo from Brooklyn Decker's home as featured on MyDomaine.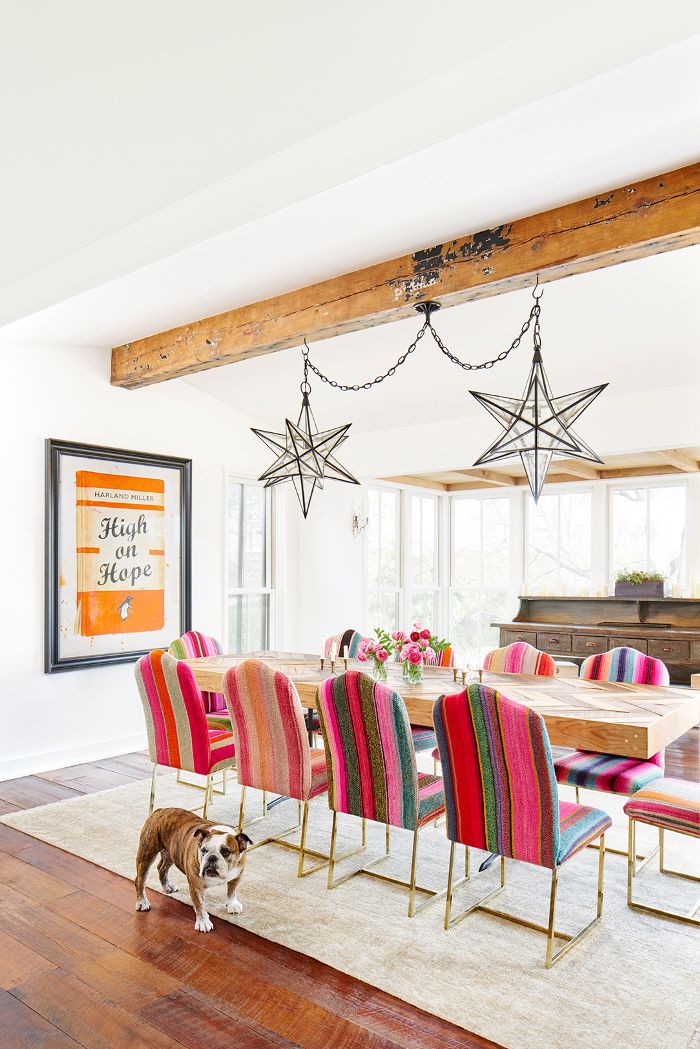 (image: Casey Dunn for MyDomaine)
The other photos of Decker's home are equally as gorgeous with some doable ideas for us all.
---
BOUNCY BANDS FOR DESKS
Sometimes a confluence of events is freaky.
I went to a PTA meeting recently and the principal was talking about getting desks that had a swinging bar or band on them to help kids with fidgeting. Then I talked to a homeschooling mom who has a child who has trouble sitting still during lessons.
I couldn't totally relate, but I do have a child who has trouble sitting at dinner.
Then this product, The Original Bouncy Bands
, came up when I was searching Amazon for something completely different.
It was a little freaky, but I realized it was a quiet, handy (footie?) solution. And actually, I kind of want one for my own office set-up!
If you know of someone who could benefit from a $15 bouncy band that goes on desks, tell them about The Original Bouncy Bands
.
---
MOST POPULAR SLOW COOKER RECIPE
The good folks at the Food Network recently shared that the most popular slower cooker recipe on Pinterest is Slower Cooker Chicken and Mushroom Stroganoff by The Recipe Critic. It has over 300,000 saves and I'm sure that number is growing.
I don't think I've ever even made a proper stroganoff, not to mention one in a slow cooker!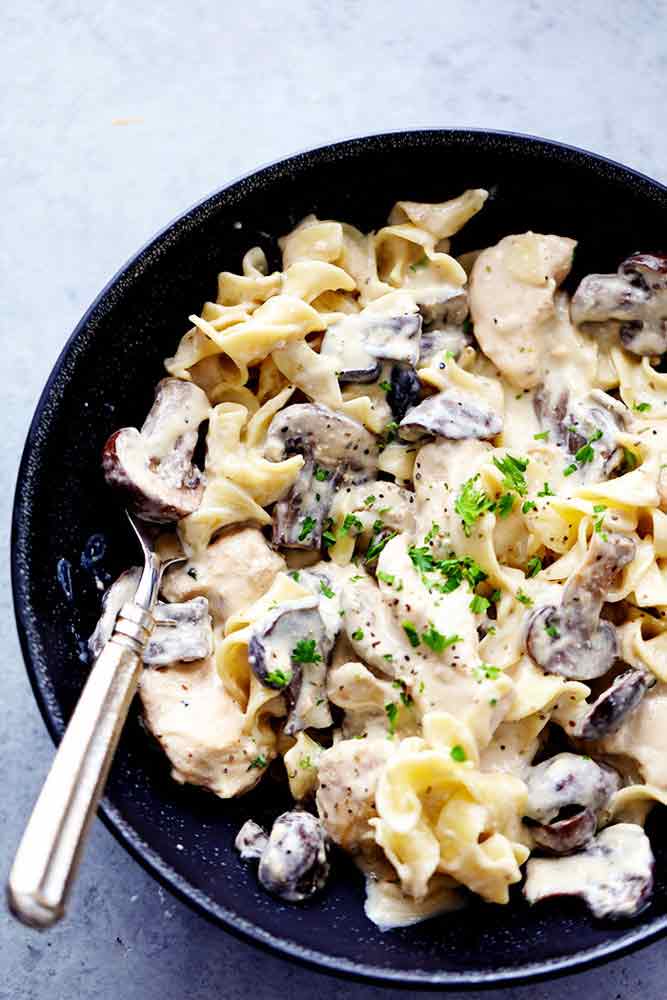 (image: Recipe Critic)
When more than 50% of our family members will eat mushrooms, I will consider making this recipe.
---
STOP EVERYTHING!
Seriously. Stop everything and behold this DIY dog bath from Sarah at The Created Home. It is located right off her back door. It's also, as she puts it, for washing off all her kids' muddy boots. I can imagine this could be a great place to hang wet snowsuits and mittens too.
I love that this idea was put in place in a relatively narrow space. We all don't have spacious mudrooms, but she made this one work hard for their family! You have to see her DIY boot trays too. So smart!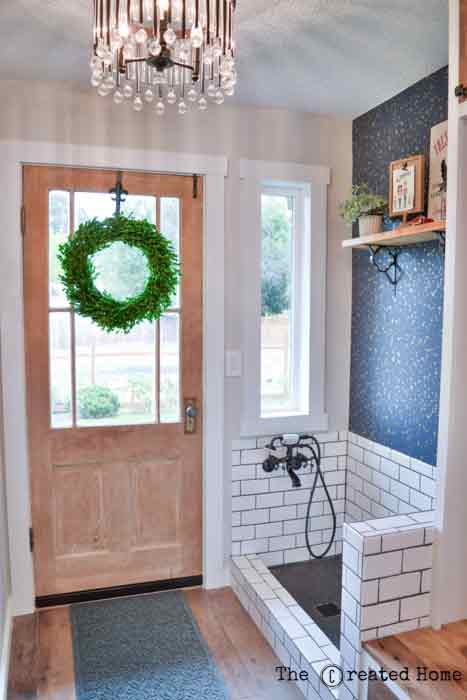 (image: The Created Home)
---
QUOTE OF THE DAY
Make sure you vote, folks! And encourage others to do the same this coming Tuesday, November 6.
"Elections belong to the people. It's their decision. If they decide to turn their back on the fire and burn their behinds, then they will just have to sit on their blisters." ― Abraham Lincoln
---
Have a happy weekend!
*affiliate links in this post*