Hello, hello!
I'm trying not to get my hopes up because I see a snowflake on my weather app for next week, but our high temperature might hit 60 degrees today!
This week I wrote two posts about travel. What can I say? It was that kind of week! First was our trip to see Washington's Headquarters and Ford Mansion in Morristown, New Jersey. Second, in honor of St. Patrick's Day, was a list of places to see in Ireland if you like castles and nature.
Here's the Happy List!
---
ROCK WALL
This is my kind of rock wall!
More pictures of Michelle Gage's home can be found at Domino.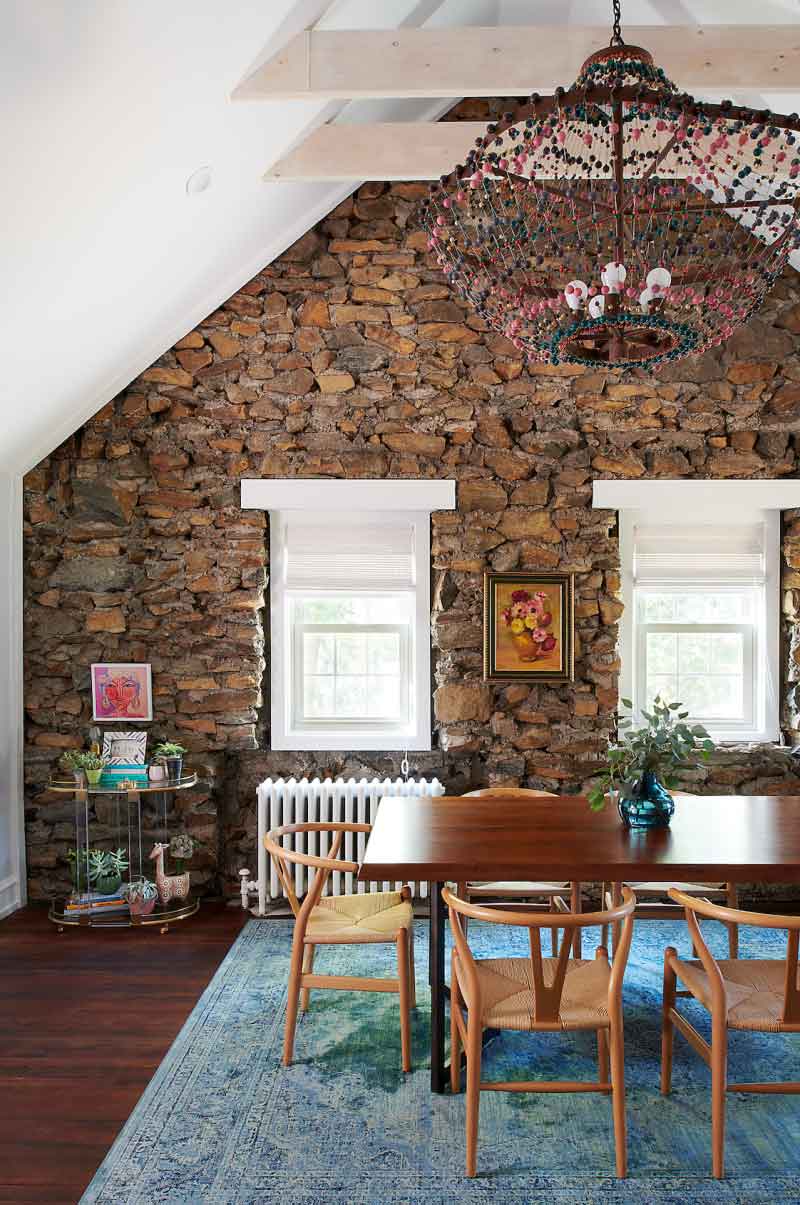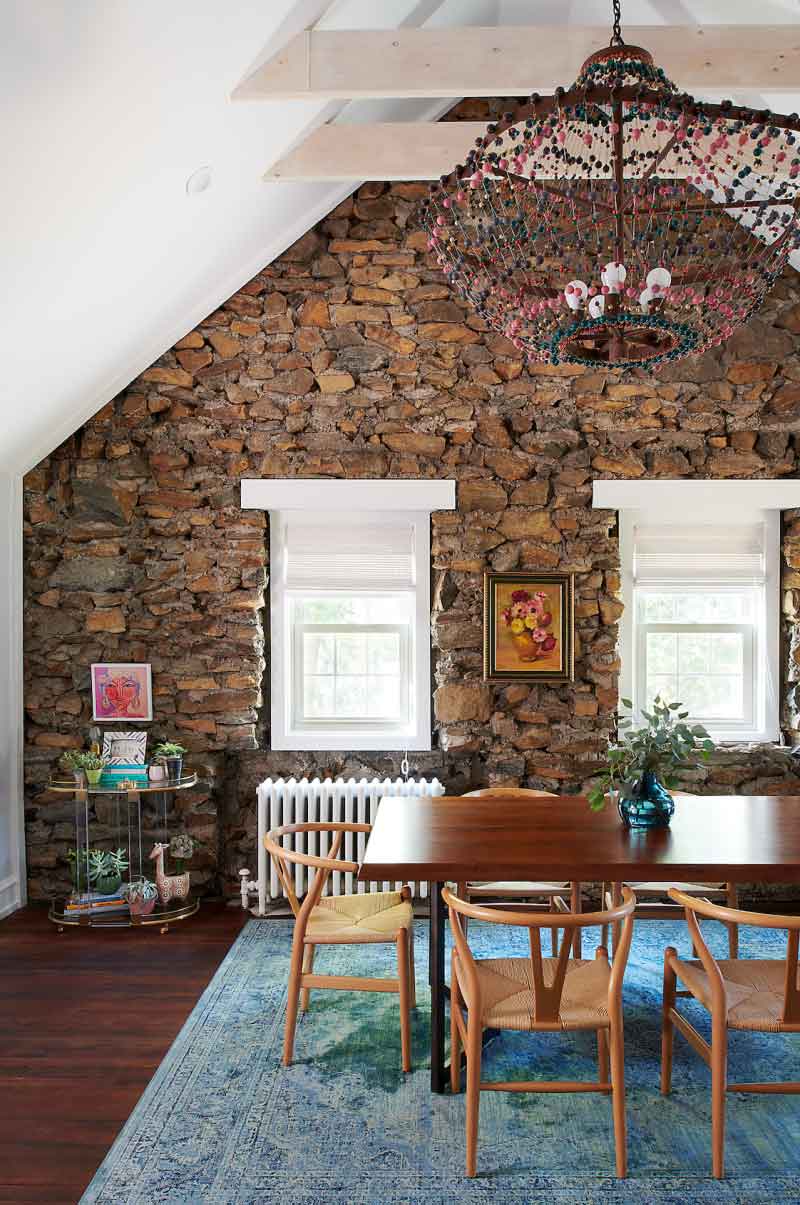 (image: Rebecca McAlpin via Domino)
---
SHORTCUT SPANISH TORTILLA
I did not know what a Spanish Tortilla was until I read this recipe from Gimme Some Oven. I have vague recollections of seeing some in a deli case in Barcelona though.
A Spanish Tortilla is basically fried potatoes and eggs. But! My mind has been blown with this shortcut recipe, which is, apparently, approved by the locals.
Instead of potatoes, this recipe uses Kettle Brand potato chips!
I need to try this. NEED. The curiosity factor is off the charts! I'm so intrigued.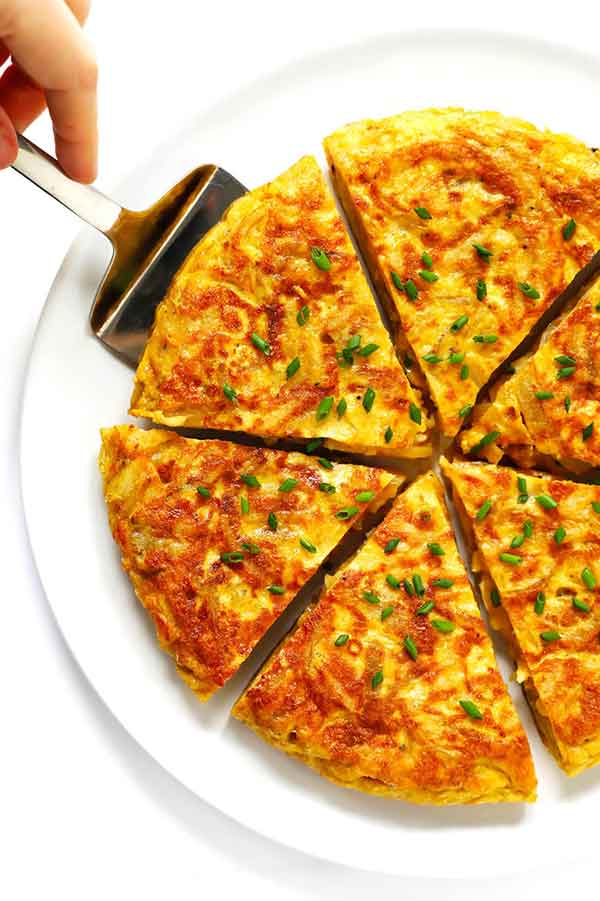 (image: Gimme Some Oven)
---
DÚLAMÁN
My favorite chorale ensemble, Choral Scholars of University College Dublin, has a new single on YouTube, Dúlamán. It is an Irish courting song.
Here's a different group singing 'Africa' in Irish.
The thunderstorm sound effects they made using their hands and feet at the very beginning is very cool.
---
CURVED WALKWAY
Did you see this backyard in Sunset Magazine?
As a tribute to the homeowner who is a surfer, instead of ending the pathway at the fence, they curved it up like a wave. My kids would LOVE this. I like it because it is unique.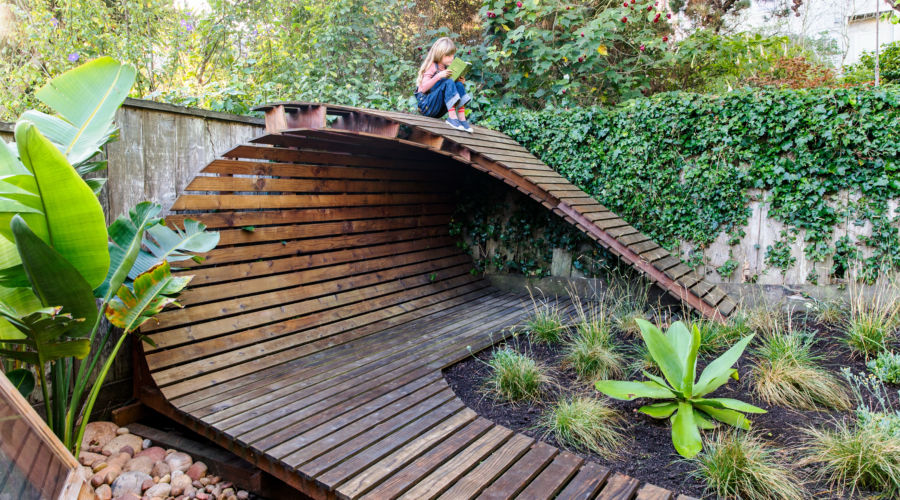 image: Thomas J. Story via Sunset Magazine)
---
GEODE CLOCK
I'm on a clock kick lately. First I was intrigued by this wood slice clock.
Now I'm loving this agate/geode clock. It's so pretty!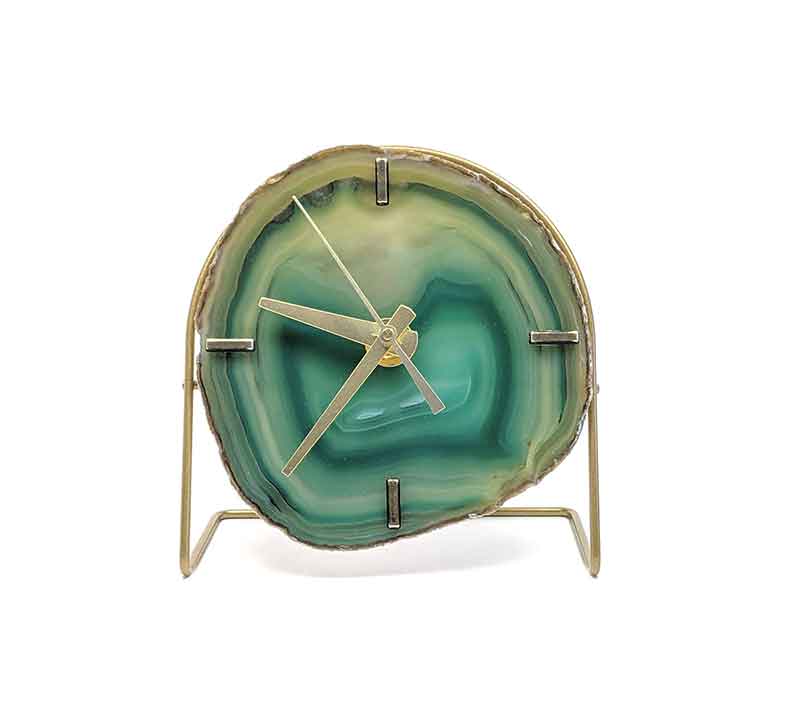 (image: Mod North and Co via Etsy)
I'm going to have to try and DIY a clock soon, don't you think? Just to get it out of my system.
---
WHAT DO YOU EAT WHEN YOU ARE ALONE?
I loved this article in A Cup of Jo titled "What Food Geniuses Eat When They're Home Alone." The comments were the best part and gave me a few chuckles and so many ideas!
I happily eat lunch by myself five days a week. For months now I have eaten the same thing: a bowl of cut fruit and a scrambled egg with cheese on top. It's definitely not fancy, but I enjoy the heck out of it.
And…I'm still eating this toast for breakfast everyday.
I am VERY predictable with my breakfast and lunch choices. I enjoy them and I don't have to waste energy thinking about what to eat.
Dinner is where I add my variety!
---
EUCALYPTUS IN THE SHOWER
Has anyone tried hanging eucalyptus in their shower for an aromatic showering experience?
I read about this idea in Domino and it sounds like something I might try.
My children remember every little thing they've ever forgotten to tell me as soon as I hop in the shower, so I really could use some aromatherapy!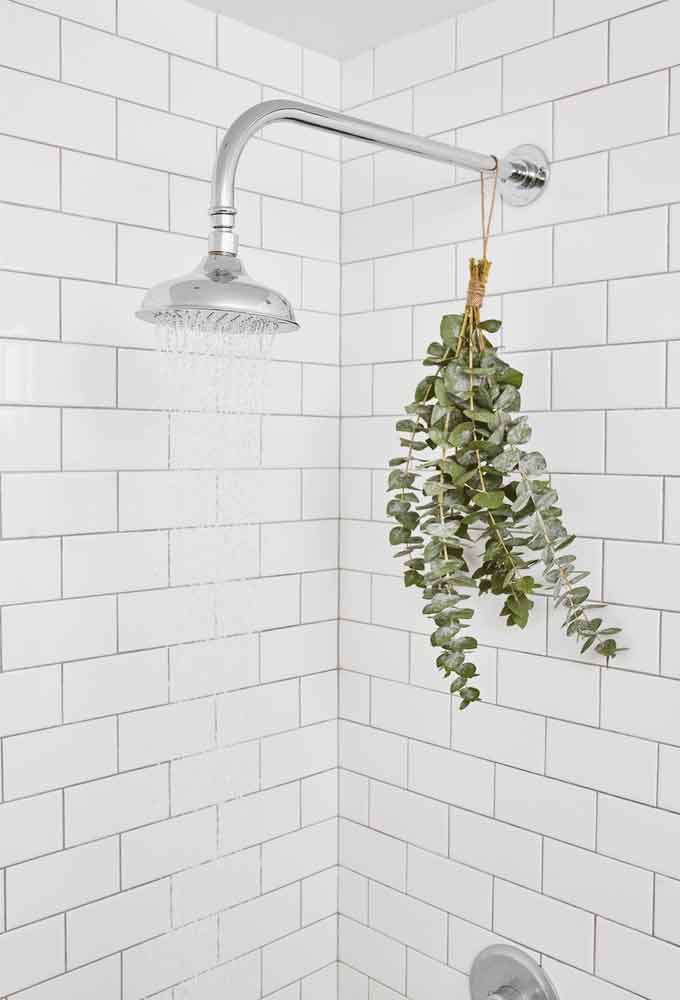 (image: Domino)
---
STONE TEXTURED VASES
I haven't used stone-textured spray paint, so I'm intrigued by this idea for making vases from Kate at Centsational Style.
Her tutorial is super helpful in explaining how to apply the acrylic paint over the top of the stone texture. It looks easy, but I wouldn't have guessed on how to do it in a million years!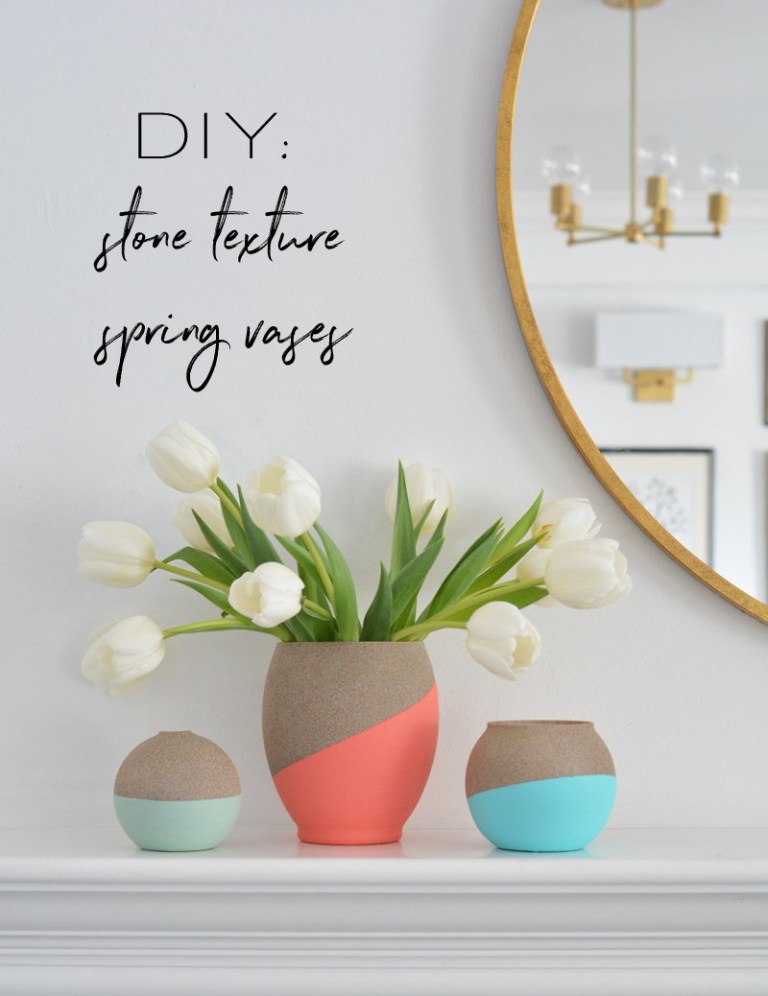 (image: Centsational Style)
---
Happy (early) St. Patrick's Day! I hope you have fun celebrating. Oh, and if you don't want to eat corned beef and cabbage on St. Patrick's Day, don't feel bad. It's not something you would ever find on a menu in Ireland. True story!
Until we meet again, you can definitely find me on Instagram and Pinterest. Sometimes I make an appearance on Facebook too. Thanks for all your likes and pins, it definitely helps a girl out!
*Affiliate links used in this post. If you use one of our links to make a purchase, we get credit for it and it doesn't cost you anything extra. It's how we keep this blog afloat, so thank you!