Welcome to the Happy List and the first Friday of February!
Is anyone else glad the slog through the seemingly longest month of the year, January, is over? PHEW! I am.
It was a love-themed week on the blog. Aww! I shared a tutorial for the wood and brass hearts that I had fun making. I also shared my reflections on a 23rd wedding anniversary.
Let me remind you, when we're not hanging out here, we are usually sharing something on Instagram or Facebook. Please join us over there too. Also, we love to see what you are making and creating. Please tag us or send us a message so we can celebrate your project wins with you!
Here's the Happy List!
---
CHOCOLATE PEANUT BUTTER BARS
I started out looking for homemade Twix bar recipes, but they all seemed to require more effort and ingredients than I was willing to expend.
Then I landed on these no bake Chocolate Peanut Butter Bars from All Recipes that are made with crushed up graham crackers. Do you know what I have in the pantry? A lonely box of graham crackers that needs to be eaten.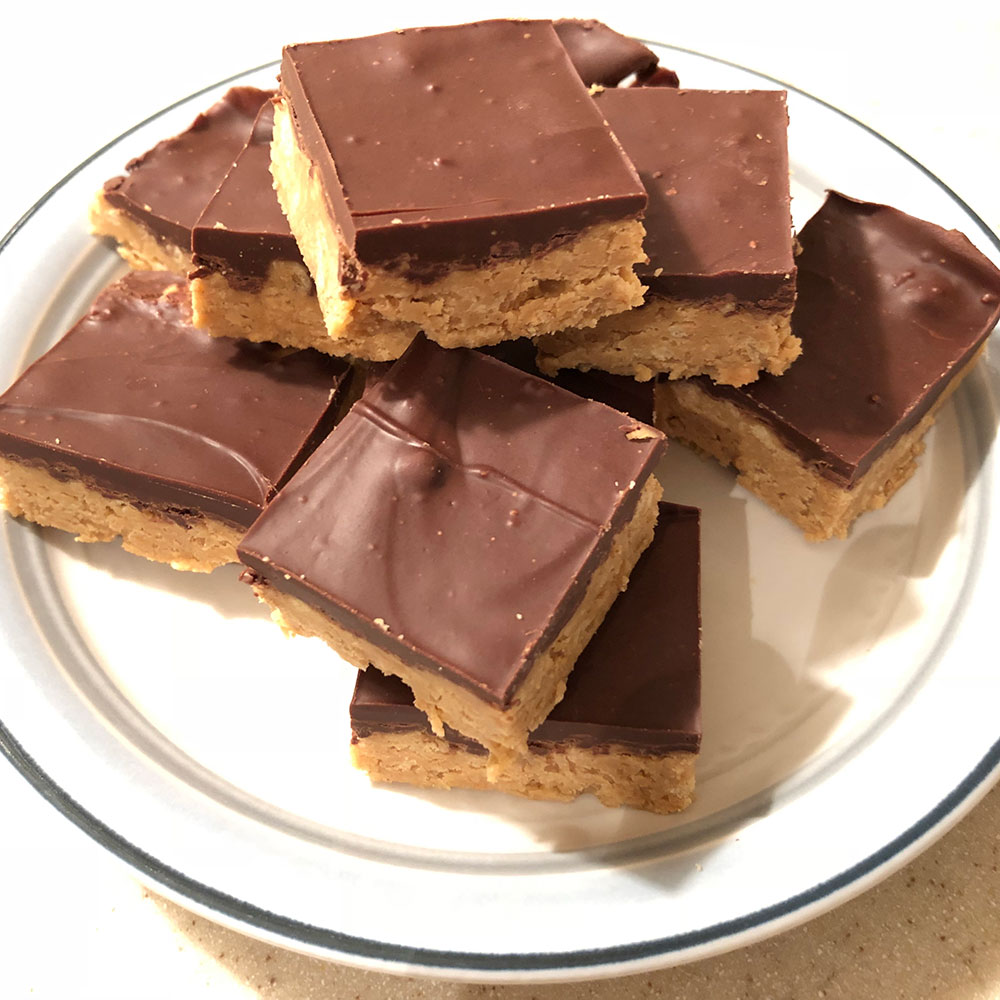 (image: Nancy via All Recipes)
---
KITCHEN SCISSORS
I wrote a blog post about looking for pretty scissors and finally went a little wild and spent a whopping $12.99 on a pair of gold kitchen scissors that make me so happy.
I was actually forced into buying new scissors because I cannot find our old ones to save my life. I suspect they were accidentally thrown away.
I was pleasantly surprised that these scissors were so hefty, especially given the price. But my favorite thing, beyond the gold color, is that the handles don't come apart! I know why it might be good from a cleaning perspective to have the handles come apart, but I'm not cutting chicken with these things.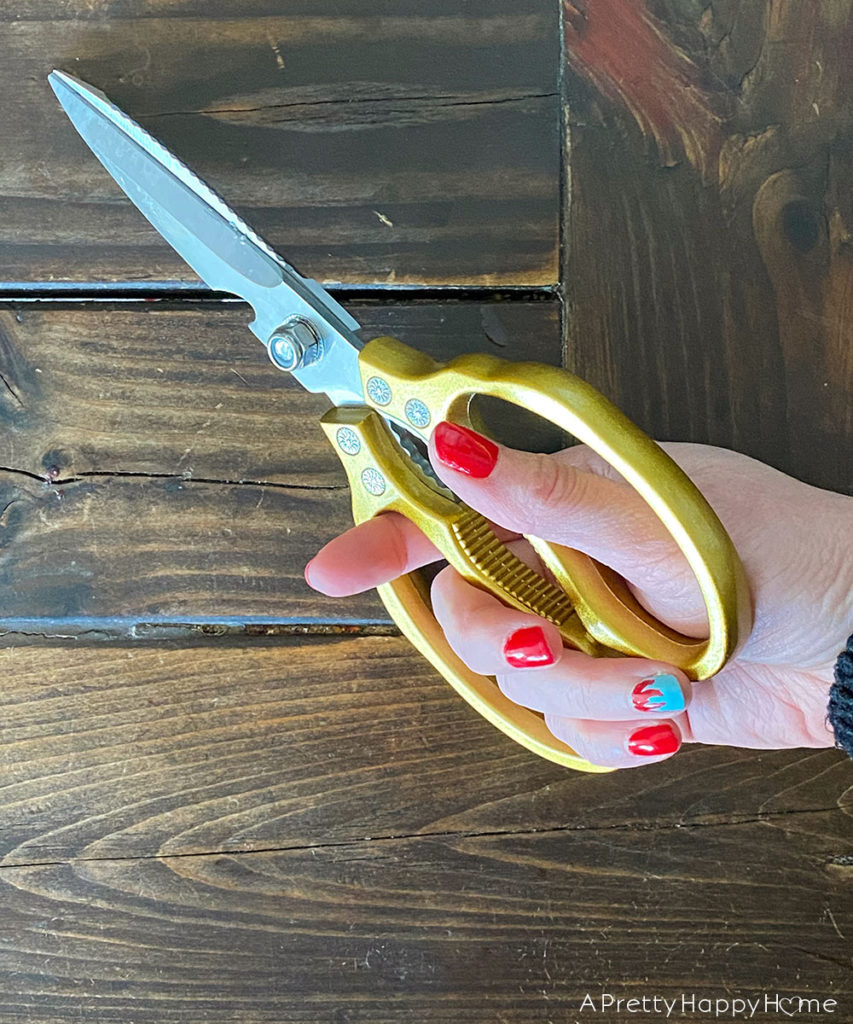 ---
ADVICE FROM A 5-YEAR-OLD
Twitter user @EPrecipice wrote last week that she was nervous about a work presentation and her 5-year-old gave her some advice.
Here are my two favorites, but you really need to read the whole thread. This kiddo is very smart.
4. "Think about the donuts of your day! Even if you cry a little, you can think about potato chips!"
6. "Even if it's a yucky day, you can get a hug."
We've been experiencing the power of the hug at our house. I wrote about it here.
---
HEART NECKLACE
This dainty heart necklace is so sweet. It would look pretty on its own or if you like to layer necklaces.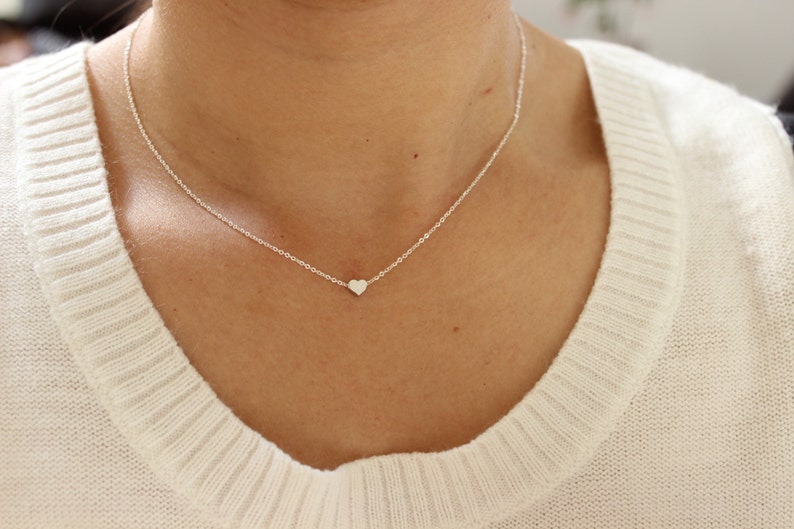 (image: GreatJewelry4All via Etsy)
---
PRESCRIPTION MEDICATION
If you regularly take the same prescription medication, it may be worth it to check out Mark Cuban's Cost Plus Drug Company to see if you can get your medication for less than what you are paying now. All the prices for the prescription drugs they offer are listed on their website.
Their goal is to disrupt the pharmacy industry by only marking up their prescription prices by 15%. I'll be curious to see how it works out.

---
BATHROOM SHELF
Many folks probably have a bathroom layout similar to the one below. The wall-to-wall shelf right below the window is a good idea.
Depending on the height of the window, it might be possible to attach hooks underneath the shelf too.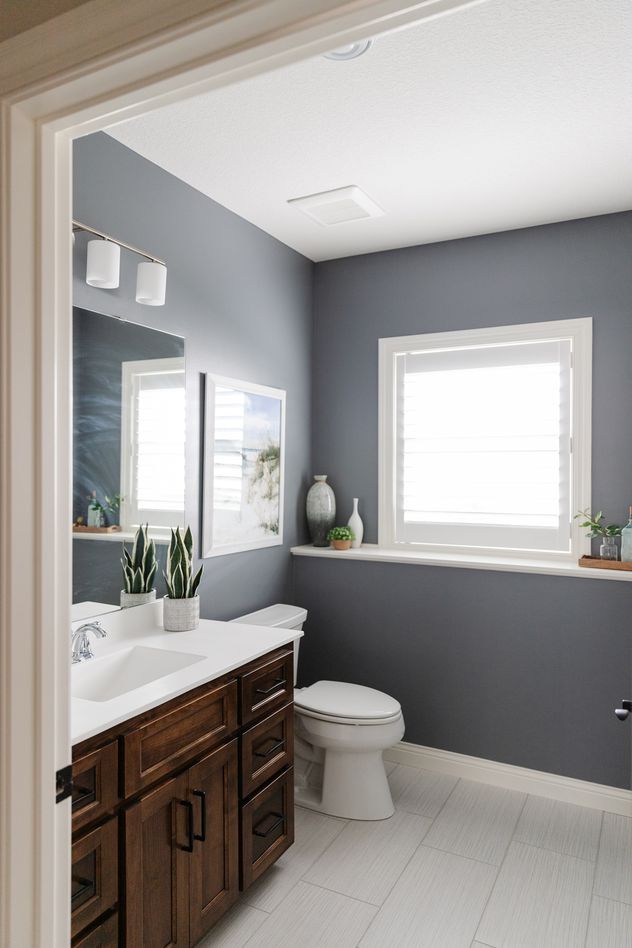 (image: Interior Impressions via My Domaine)
---
DINNER TABLE ADVICE FOR PARENTS
I loved this advice from Jenny Rosenstrach in her article "5 Secrets to Stress-Free Family Dinners" on Cup of Jo.
"I feel like in a lot of ways, executing family dinner was a virtuous cycle for me, i.e. the more I did it, the easier it got, the easier it got, the more likely I was to do it. That consistency also depended on the table being pleasant. To that end, I decided I wasn't going to get mad if the girls didn't eat what I served them (they were welcome to make themselves a peanut butter sandwich), and even though I was always tempted to discuss, say, the ACT prep class or how that summer job search was going, I did my absolute best to keep the table a nag-free zone. (That's what the rest of the day is for!) This doesn't mean I succeeded every night, but I like to think the effort was noble." – Jenny Rosenstrach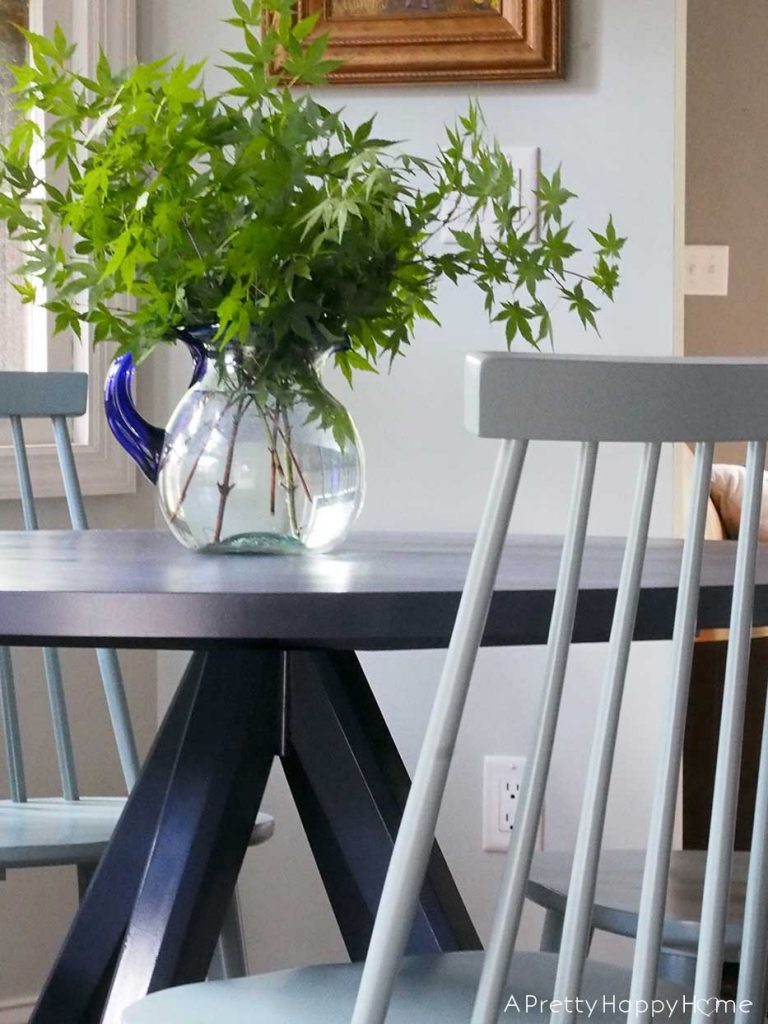 I've been trying to do less nagging or household management at the dinner table and it does make our dinners more pleasant. Go figure!
Although, my kids are not welcome to make a peanut butter sandwich if they don't like what I'm serving. I do try, however, to have at least one thing everyone will like.
---
FOOD FOR THOUGHT
Speaking of dinner and all the other things that seem hard in our lives…
"You can do it like it's a great weight, or you can do it like it's part of the dance."
– Ram Dass
---
Thank you for reading today's Happy List!
Be good to yourself and others this weekend.
I'll see you back here on Monday.
*affiliate links in this blog post*