Hi! Welcome to today's Happy List. I'm glad you're here.
This week on the blog I shared the improvement we made to our pool deck. I love when the reality of something we build is better than the idea of the thing. That's been the case for this section of pool deck.
I also shared a very niche solution for a DIY holder for leaf skimmers and other pool maintenance tools. Interestingly enough, my niche solutions often drive the most traffic to my site from Google searches.
Thank you for all of your comments, support, likes, shares, etc. here and on social media. If you want to connect with us, you can always comment on this blog post or send an email here. You can also reach out on Instagram or Facebook.
Now, here's the Happy List!
---
$4,000 KITCHEN REMODEL
Here's evidence that you can do a lot with a relatively small kitchen remodel budget. Wildflower Home blogger and designer Marynn Udvarhelyi's kitchen is stunning. I especially love how the cabinet paint makes the existing counters look fresh again.
See more pictures of this space and what it used to look like over at Domino.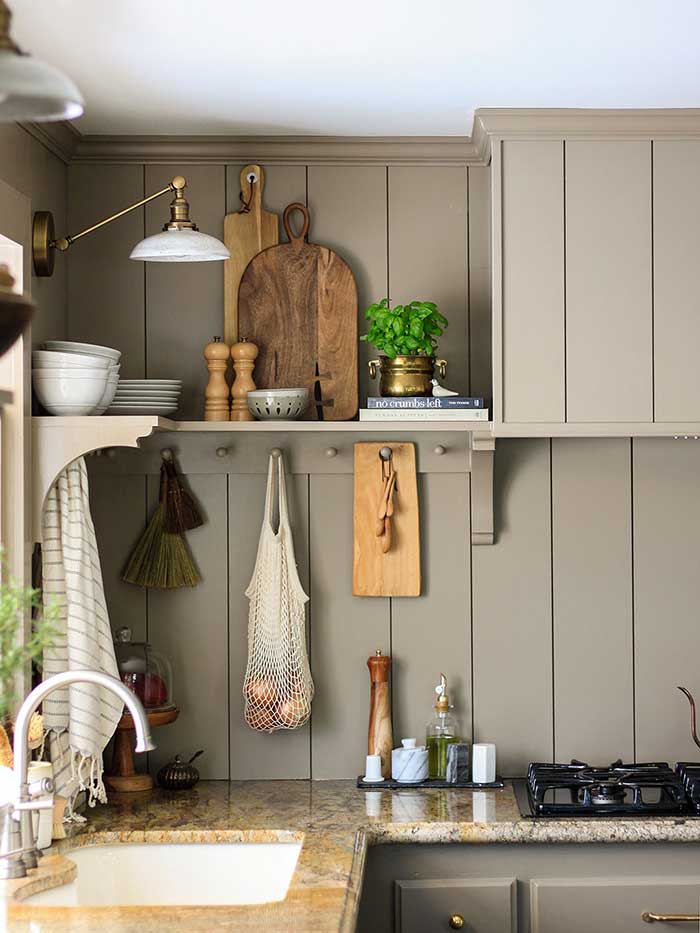 (image: Wildflower Home via Domino)
---
70°F ROAD TRIP MAP
I love the random things human create just because they can. Alaska climate scientist Brian Brettschneider created a road trip map through the U.S. where the temperature will always be 70°F. That sounds like my kind of road trip, especially if I wanted to be gone for a year.
He also has a map that takes you through Canada to Alaska. Check it out on his blog.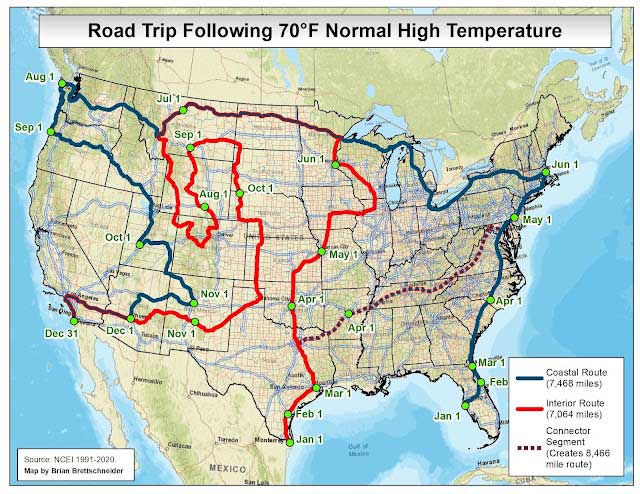 (image: Brian Brettschneider)
---
BATHROOM TO LOVE
How pretty and soothing is this bathroom? I do like the use of a hutch instead of permanent cabinetry in this space. It would make spaces a lot easier to update if everything wasn't built in.
See more photos of this bathroom over at House & Home.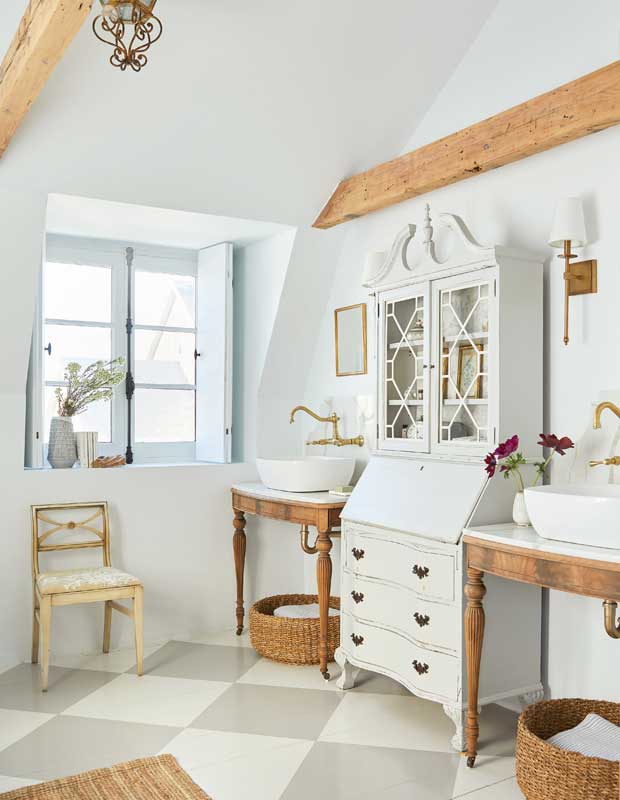 (image: photo: Maxime Desbiens | stylist: Nicola Mar | designer: Suzie Richard & Suzie Bergeron, Open Haus Design | via House & Home)
P.S. In all reality, I could not live with a basket under the sink because my family would just crush it but it does look pretty.
---
FATHER'S DAY GIFT IDEA (OR A GRADUATION GIFT)
I know I've shared this before but I'm sharing it again because that's how much Handy Husband loves this gadget. If you need a Father's Day gift for someone who doesn't need anything, doesn't want anything, and doesn't have any hobbies, they will probably like this mini, handheld air compressor.
When fully charged it can inflate 6 car tires from 29psi to 36psi. It can run continuously for 25 minutes.
It recharges with an USB cable. It also has a light on it to help you see in the dark and can act as an emergency power supply for your phone.
We keep this one in Handy Husband's car for emergencies.
We've used the air compressor on bike tires too. Although, someone told me a hand pump was better for bike tires. I know nothing about tires just that I don't like them to be flat. This gadget is way less intimidating for me to use than our big air compressor because everything is easy to read and set on the digital display.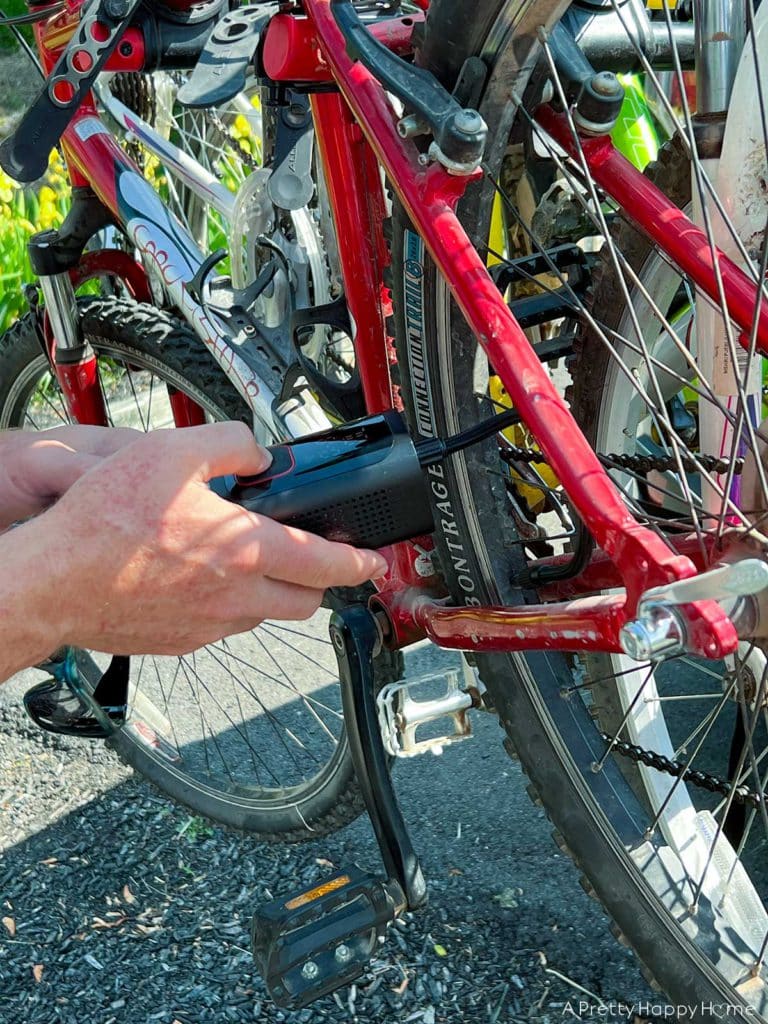 ---
CHICKEN APPLE PECAN SALAD
Michael from Inspired By Charm is one of my favorite bloggers. I love his style and his recipes have never steered me wrong. He has a copycat version of Wendy's Chicken Apple Pecan Salad that looks so delicious and perfect for summer.
Plus, he found the exact dressing Wendy's uses so you don't have to make it from scratch. I just added it to my shopping list so I can make this recipe soon.
Get the recipe and check out Michael's home here.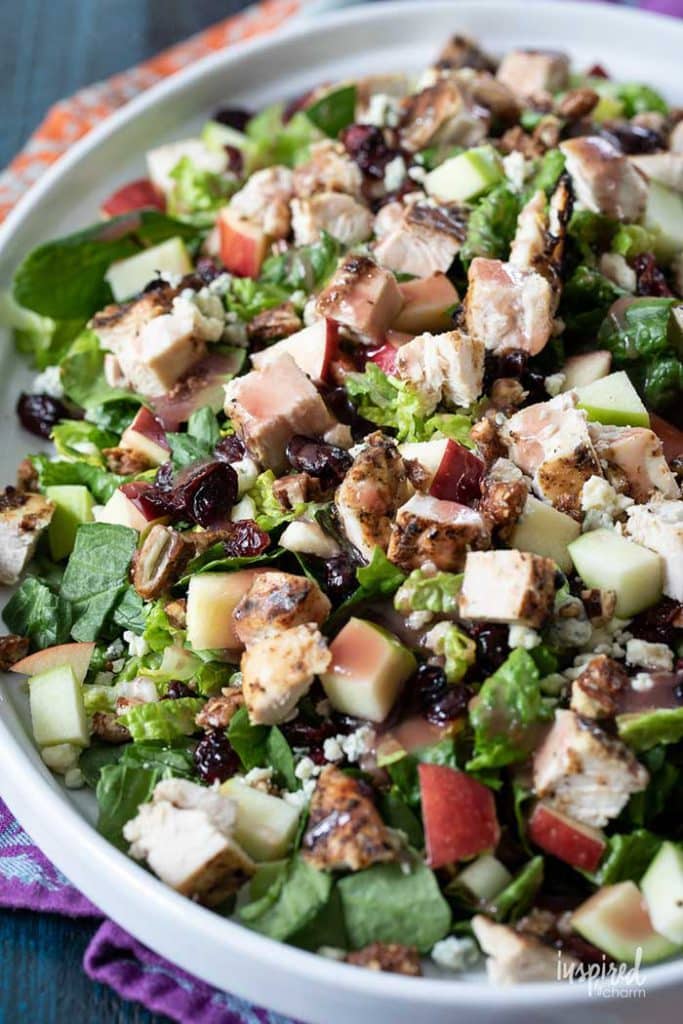 (image: Inspired By Charm)
---
BASKETS UPON BASKETS
Isn't this store display over the entrance at Hill House Home so pretty?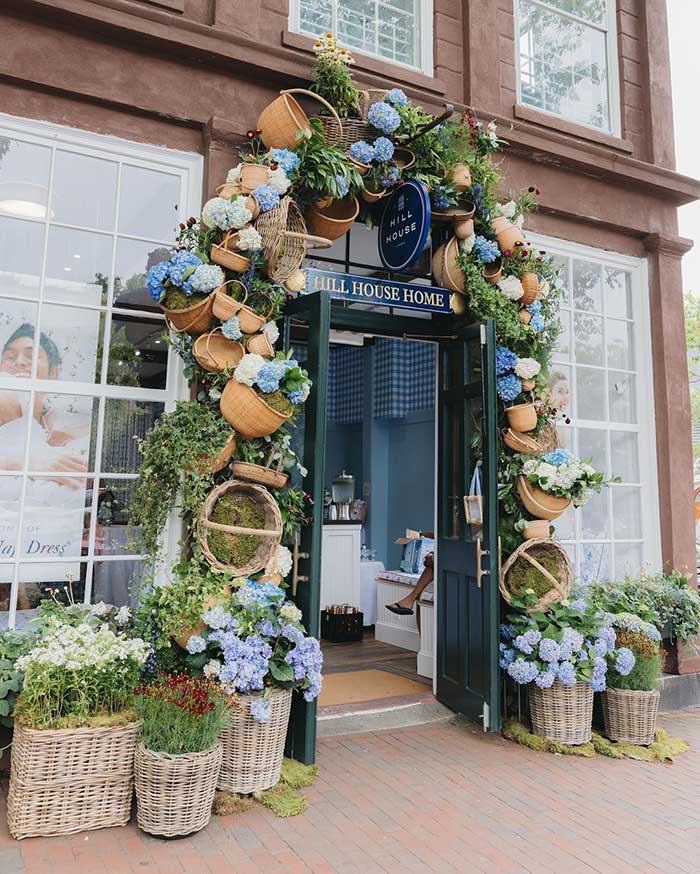 (image: @grayladygirl)
---
NOW'S YOUR CHANCE
If you've always wanted to own a lighthouse, now is your chance. The U.S. government is giving away 6 lighthouses this year and auctioning off 4. You have to be a non-profit willing and able to maintain the lighthouse and keep it open to the public if you want a free one.
The other 4 you can just buy. Learn more about which ones are for sale here. It goes without saying, if you buy one, CALL ME.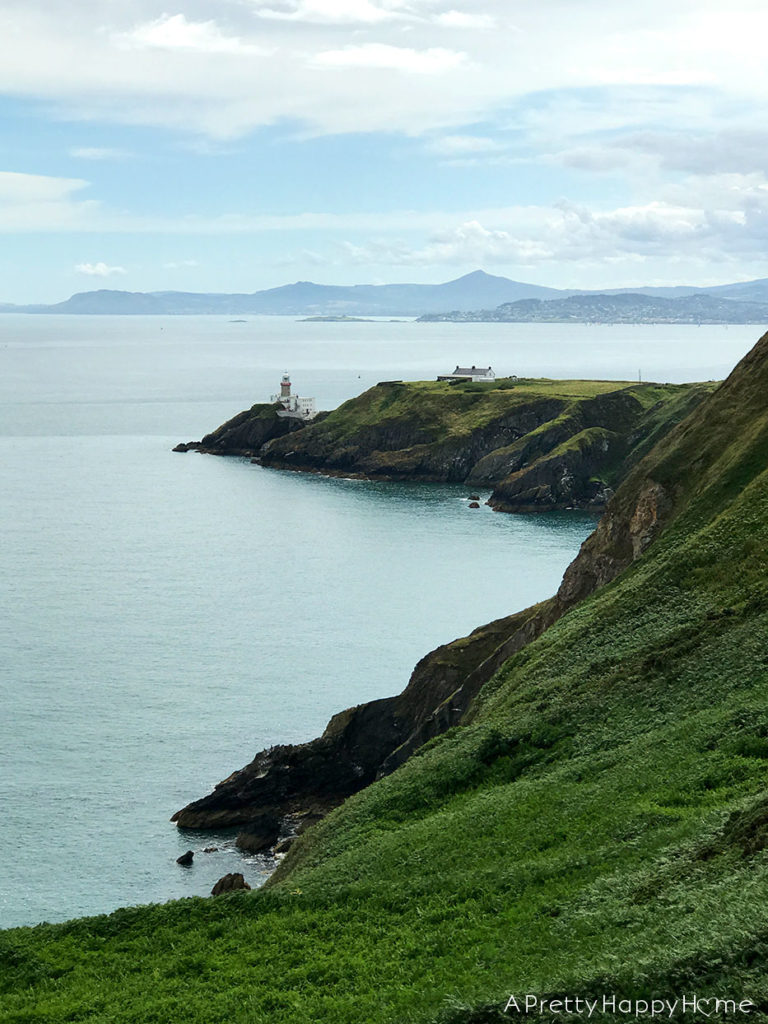 P.S. The above picture is not an American lighthouse. My apologies. I just didn't have a picture of one of the ones for sale and was too lazy to track one down on Wikipedia. This is a picture of a lighthouse in Howth, Ireland. I highly recommend hiking around Howth Head sometime and you too can take a picture of this lighthouse.
---
SEWING MACHINE BOOKENDS
Never would I ever have thought to cut a sewing machine in half and turn it into bookends. Humans are the most clever creatures. Check out how creative this is!
If you want to know how they did it, go read this blog post from Birdz Of A Feather. There's also some really neat info in this blog post about restoring vintage sewing machines and what can be done with them that helps others out.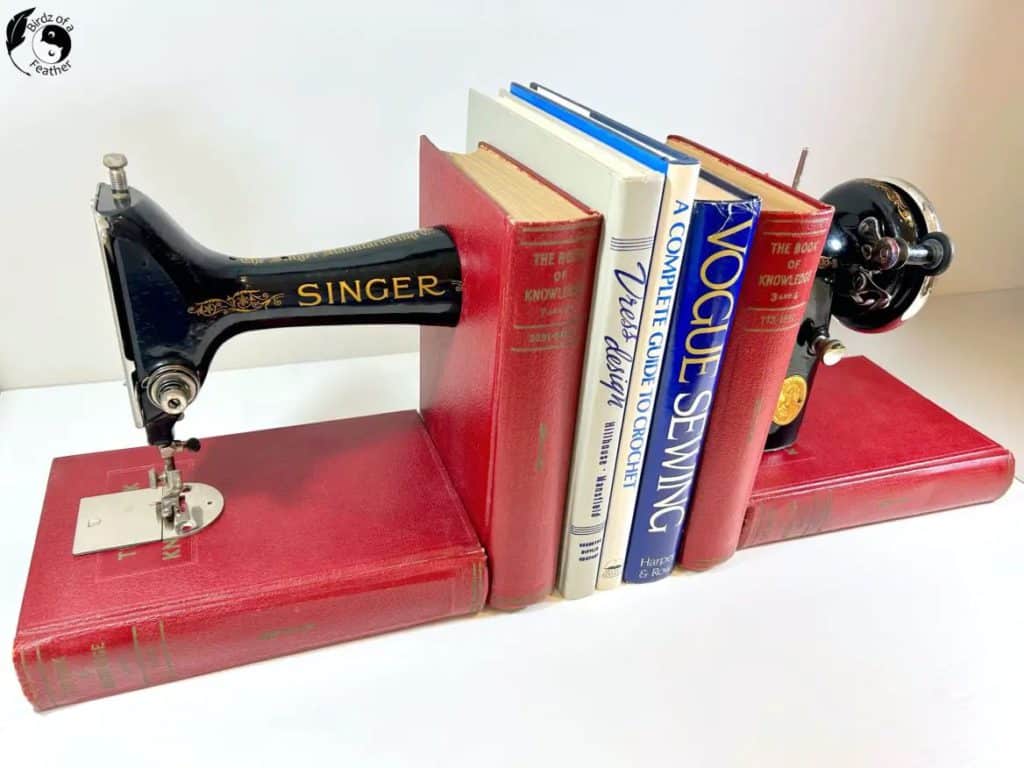 (image: Birdz Of A Feather)
P.S. I saw this idea over at Funky Junk Interior's weekly Upcycled Ideas Roundup. New ideas are shared every Friday and you can share your creations too!
---
POETRY MOMENT
If you have time to chatter
Read books
If you have time to read
Walk into mountain, desert and ocean
If you have time to walk
sing songs and dance
If you have time to dance
Sit quietly, you Happy Lucky Idiot
1966 Kyoto
---
Thank you for reading today's Happy List.
Be good to yourself and others this weekend.
I'll see you back here on Monday.
*affiliate links in this blog post*