Hello! Welcome to the Happy List!
I'll be your Cruise Director today and I predict this cruise will be a pleasant one!
This week on the blog I discussed the reasons why you should give Tiffany style lights a try. I also shared the rabbit hole we went down in the last year figuring out the value of the trees on our property.
If you'd like to see what we are up to this weekend, please follow along on Instagram or Facebook stories. If you create something I should see, please tag me! I love to see your ideas come to life and how you find inspiration.
Also, if there's a topic you'd like me to write about, please let me know. I make no promises, but I love to be helpful.
Now, here's the Happy List!
---
GAUDI'S FIRST HOUSE
If you've been to Barcelona, then you'll know one of the top touristy things to do is see architect Antoni Gaudi's work, the most famous of which is the Sagrada Familia.
When we visited Barcelona, we couldn't get tickets to see Sagrada Familia because we hadn't planned ahead. However, our kids can say they've played in a playground in the shadow of Sagrada Familia. Given their ages at the time, it was probably for the best!
If you are a visitor to Barcelona, you can now book an AirBnb stay at the house that is considered Gaudi's first commissioned work. It was declared an Unesco World Heritage site in 2005.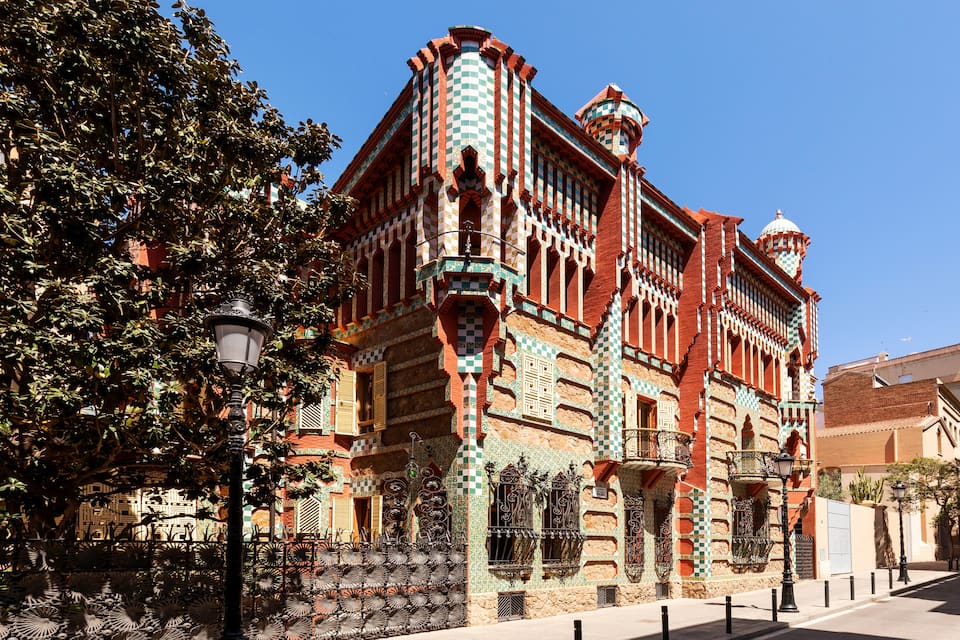 (image: via AirBnb)
The inside of this over-the-top house is actually very, very cool. I'd love to stay there.
---
DREAM JOB
I found my dream job! Director of Taco Relations.
No Joke. This is a real thing. McCormick (the spice company) is hiring a Director of Taco Relations. It pays $25,000 per month and is a part-time, 4 month gig.
You only have until July 20 to submit your video on why you would be perfect for this job. So, put down the taco and get to recording!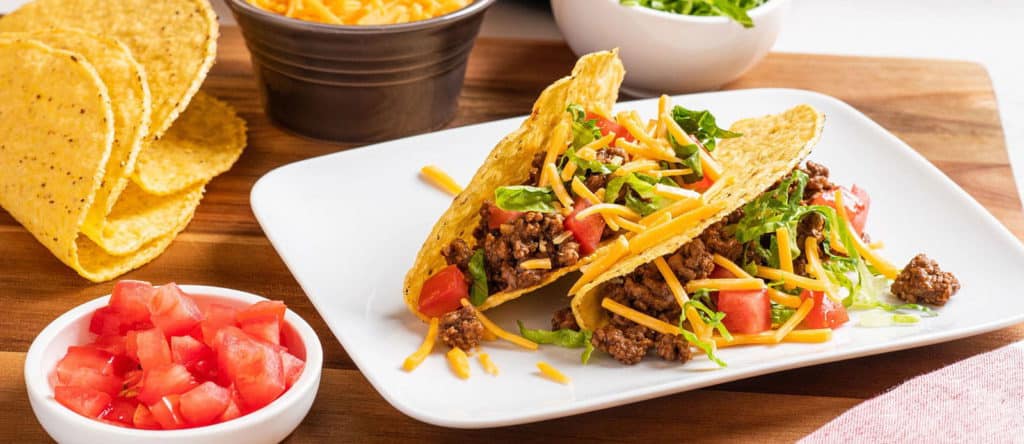 (image: McCormick)
---
GIANT PRINTED PHOTO STRIPS
Remember the photo strips we used to get out of a photo booth? Those are the best!
I ran across a company called Social Print Studio that will print two giant photo strips for $24. The strips each measure 9 inches x 36 inches. You can upload your social media photos.
They also print the regular photo strip sizes we are all used to. I haven't tried this yet, but think it could be fun in the right setting!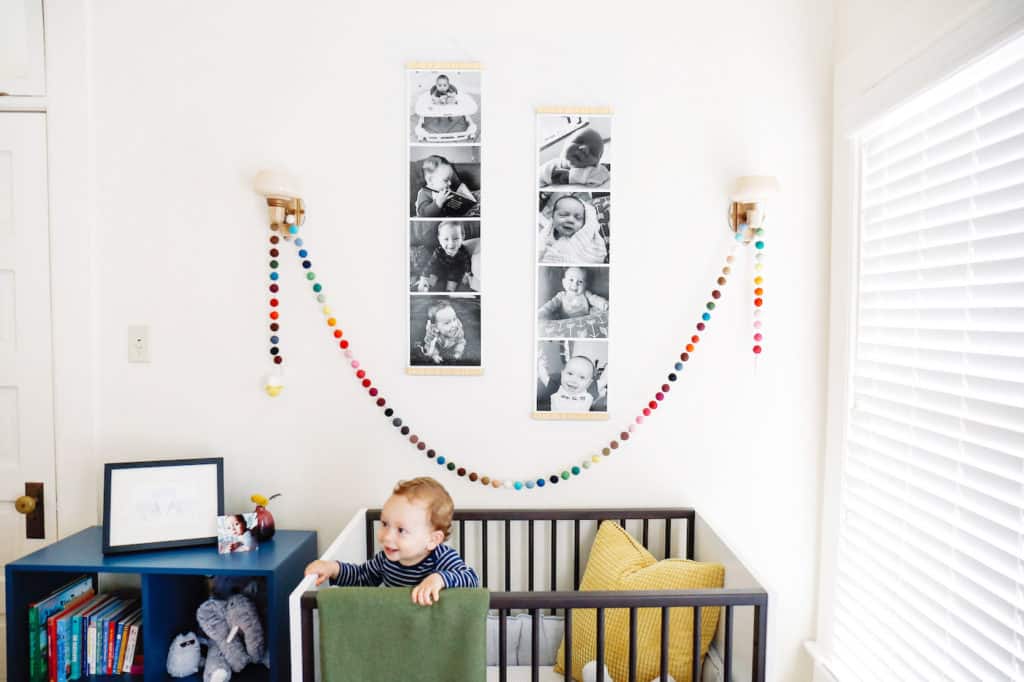 (image: Social Print Studio)
---
HOW BEES MAKE HONEY
I knew the general way bees make honey, but I didn't know certain specifics like the regurgitation part or the mouth-to-mouth part. It's gross and fascinating.
Perhaps the most interesting thing is that mold can't grow once the bees reduce the nectar's water content to less than 18%. How do they know?!?!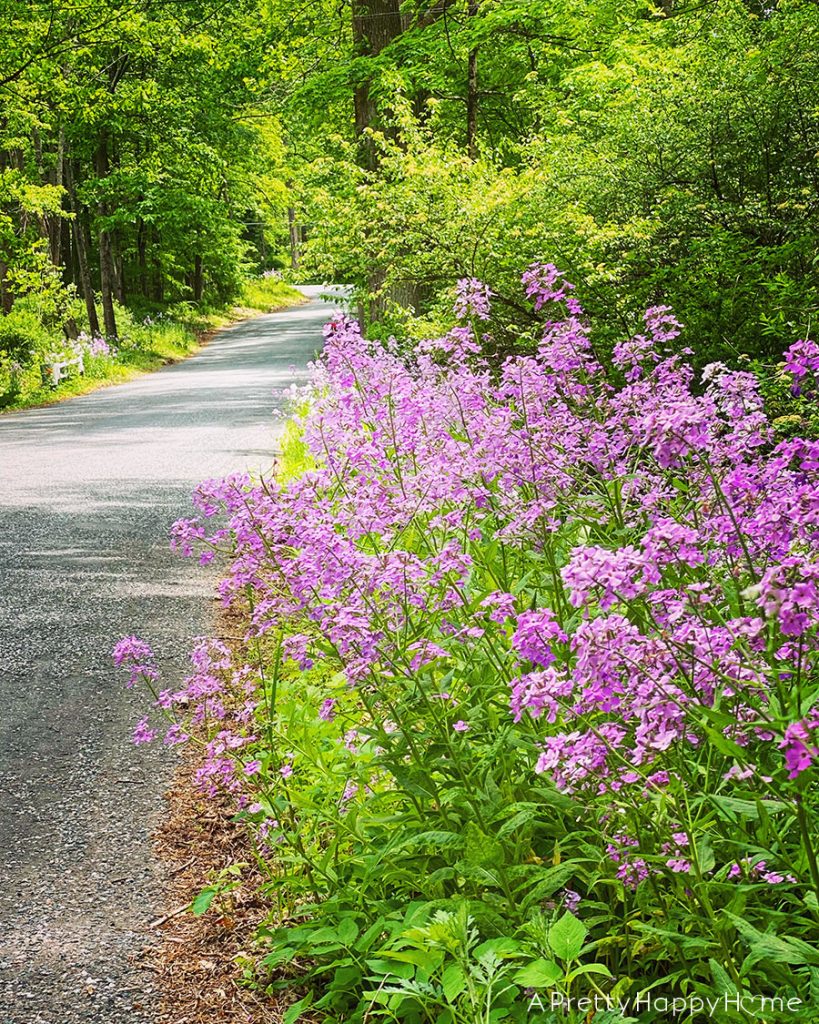 This quick article from the BBC's Science Focus Magazine explains it all, including the scant amount of honey one bee makes in its entire lifetime. No wonder honey is so expensive!
---
HUMAN KINDNESS
A good reminder that you never know when you are making a positive impression on someone. However, you do know how it feels to be the recipient of a stranger's kindness. It's the best. It might even be make or break. Choose kindness.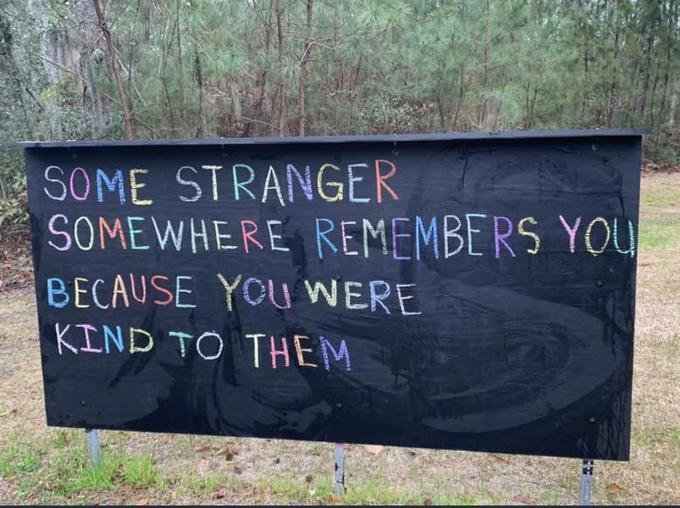 (image: via Know Your Meme/Wholesome Memes)
---
BATHROOM GALLERY WALL
I like the idea of a gallery wall in a bathroom, especially if your house has tall ceilings. Second, look closely at this picture. This art is framed with washi tape. I don't know how well it would hold up, but it's a good idea for renters and worth a try.
More gallery wall inspiration in this My Domaine article.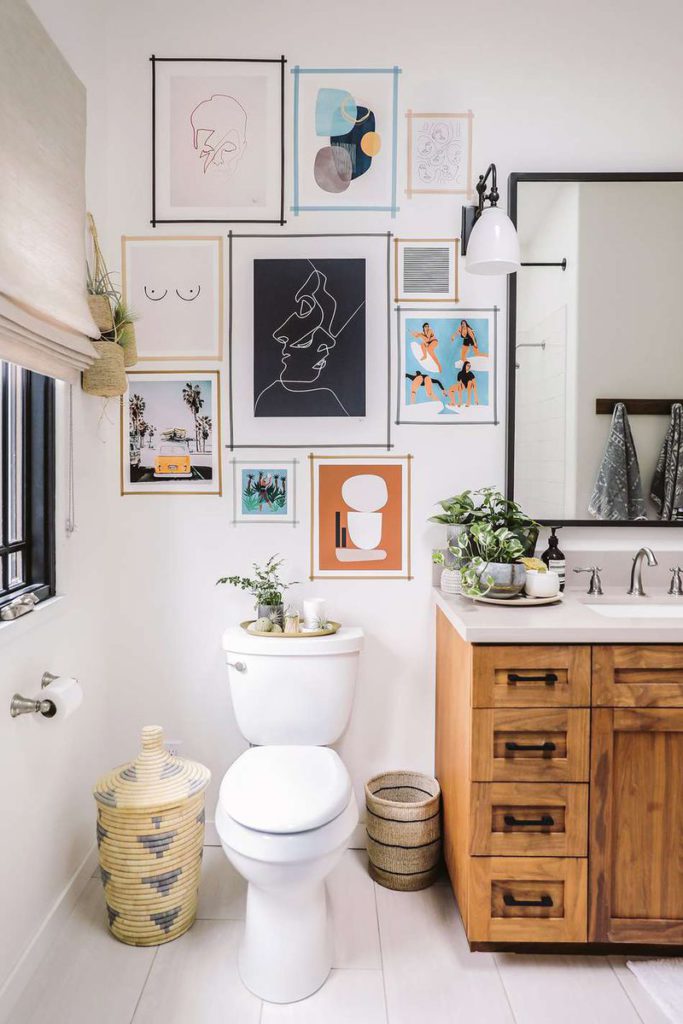 (image: via My Domaine / design by Honestly WTF / photo by Andrea Posadas)
---
CHEEKY
The rule-breaking in this picture made me chuckle. It's something my kids would do.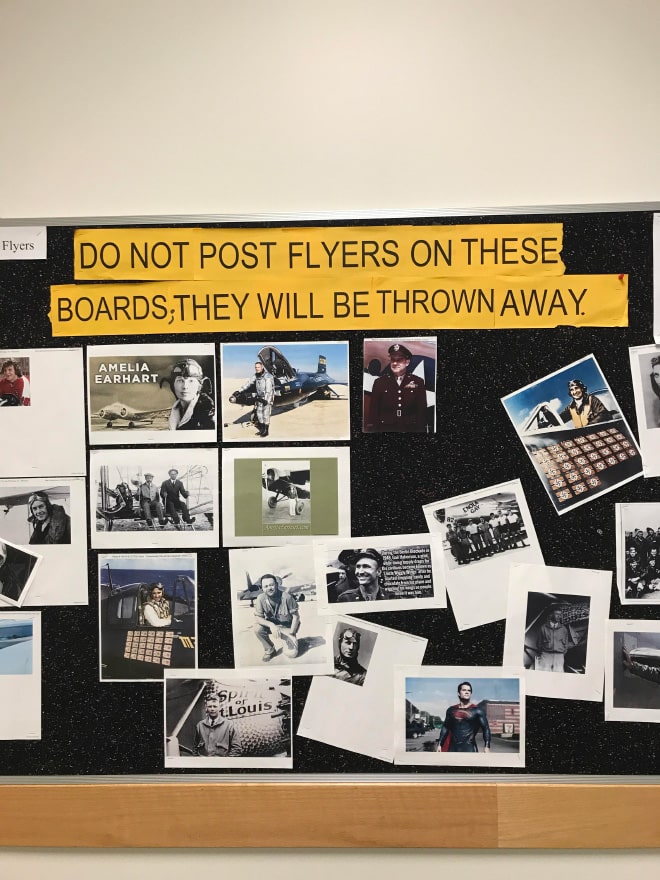 (image: source unknown via Sad and Useless)
---
SALTED CHOCOLATE PEANUT BUTTER OAT CUPS
Now I'm hungry! This Salted Chocolate Peanut Butter Oat Cup recipe from Gimme Some Oven looks like a delicious frozen treat. Plus, there's not any real cooking  involved.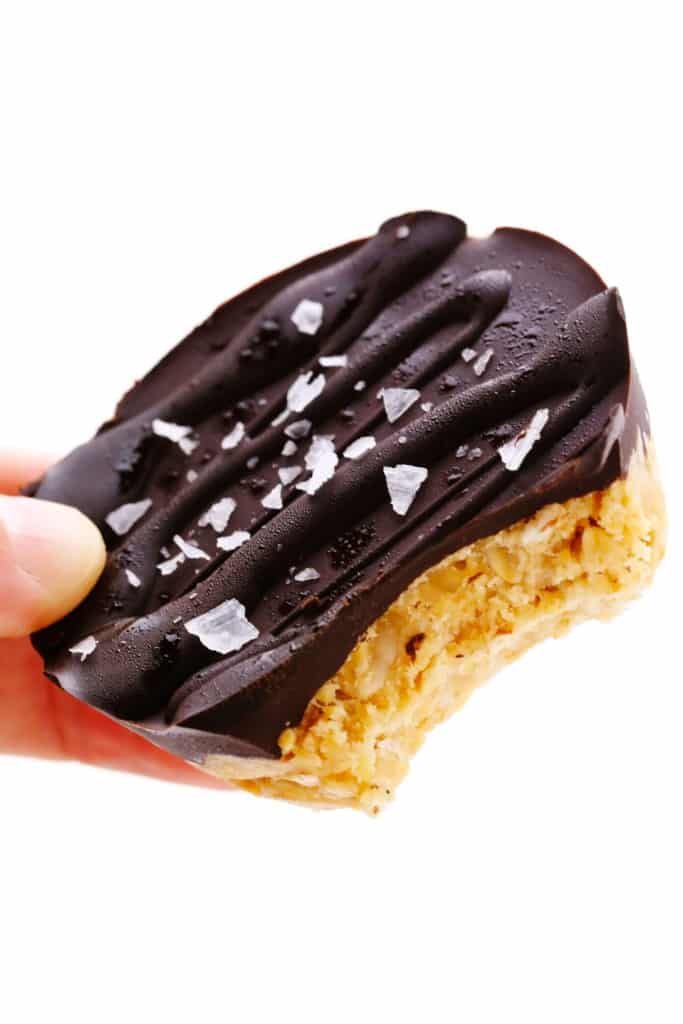 (image: Gimme Some Oven)
---
PILLOW LOVE
The unexpected pillow choices in this simple vignette really does it for me.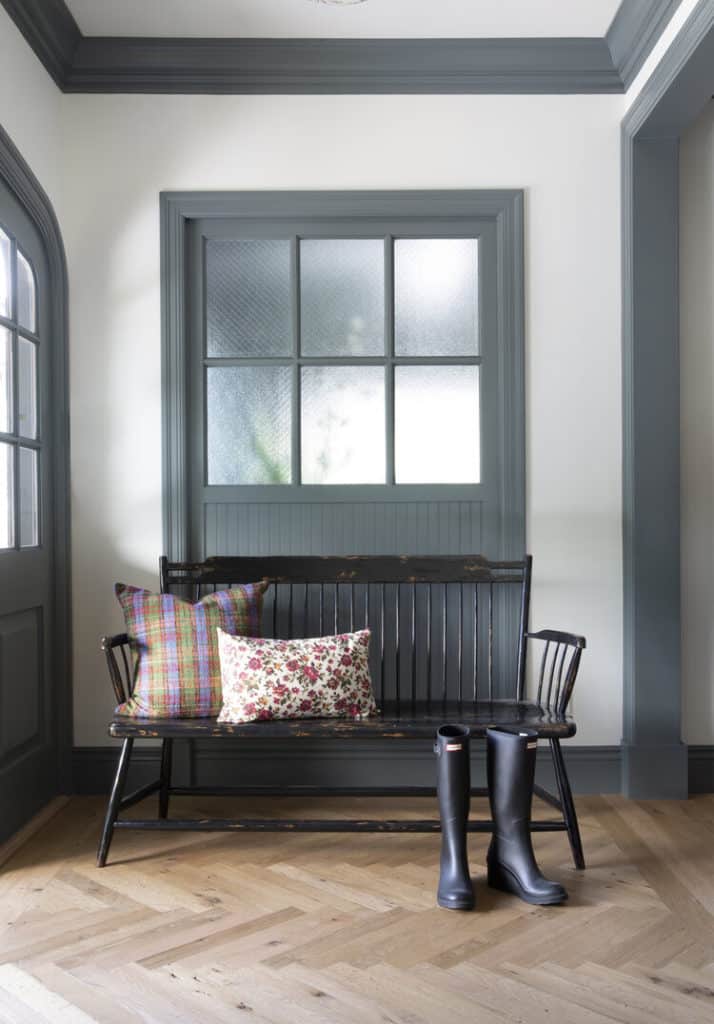 (image: by Paul Dyer via The Nordroom)
The rest of this house is amazing as well. I especially love the swings by the pool.
---
FOOD FOR THOUGHT
"Nothing can make our life, or the lives of other people, more beautiful than perpetual kindness." – Leo Tolstoy
---
Thanks for reading today's Happy List!
Be good to yourself and others this weekend!