Welcome to this Friday's edition of the Happy List.
Do all your days feel like Friday now?
If they do, I'd say that's a good thing. It is way better than all the days feeling like Monday!
This week I shared my tips if you want to sell a live tree from your yard. That's really a thing!
If you'd rather cut down the tree in your yard, then you must have really liked my live edge side table post on Wednesday. Ha!
I didn't even realize until just now how I basically shared two sides of the same coin on this week's blog post. There are times when I'm funny and I don't even know it.
Here's the Happy List!
---
GO IVY LEAGUE
Did you know you can take Yale's most popular class, The Science of Well-Being, for free online?
Over a million people are already enrolled, but I'm sure it will be more by the time I publish this post. The course has 4.9 out of 5 stars with over 4,000 reviews.
This picture has nothing to do with the class. It just makes me happy.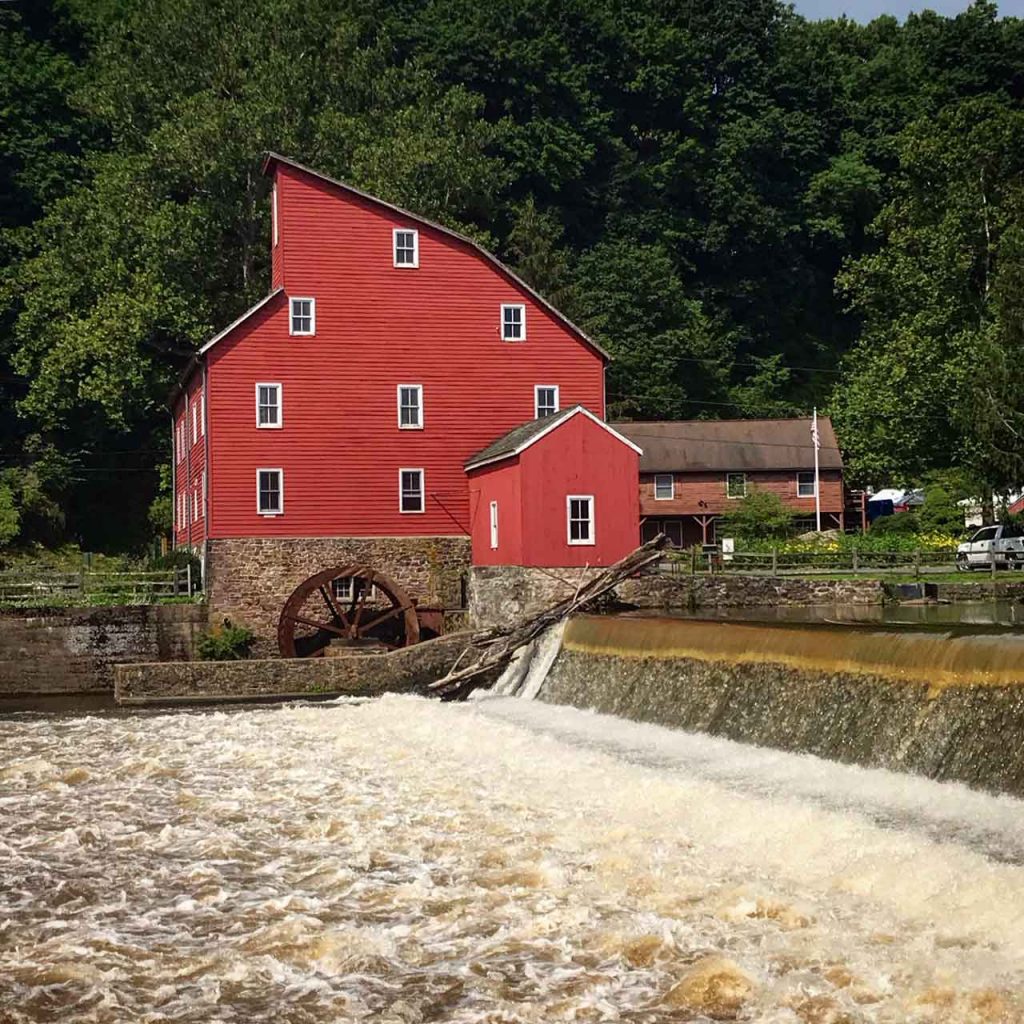 ---
COMFORT FOOD
I'm not a huge fan of dinner rolls. Is that weird? Just plain wrong? Give me ciabatta or a classic baguette over a dinner roll any day.
However, I made these rolls from Mom on Timeout last week.
Even my jaded self knew these rolls were awesome and everything you'd want from a dinner roll: light, soft, buttery, etc. Handy Husband said they were perfect!
If you have instant yeast, this recipe comes together in under 90 minutes! That's pretty fast for a bread that has to rise.
Here's my next day picture of the rolls because I didn't think to take a picture when they came out of the oven. What kind of blogger am I?!?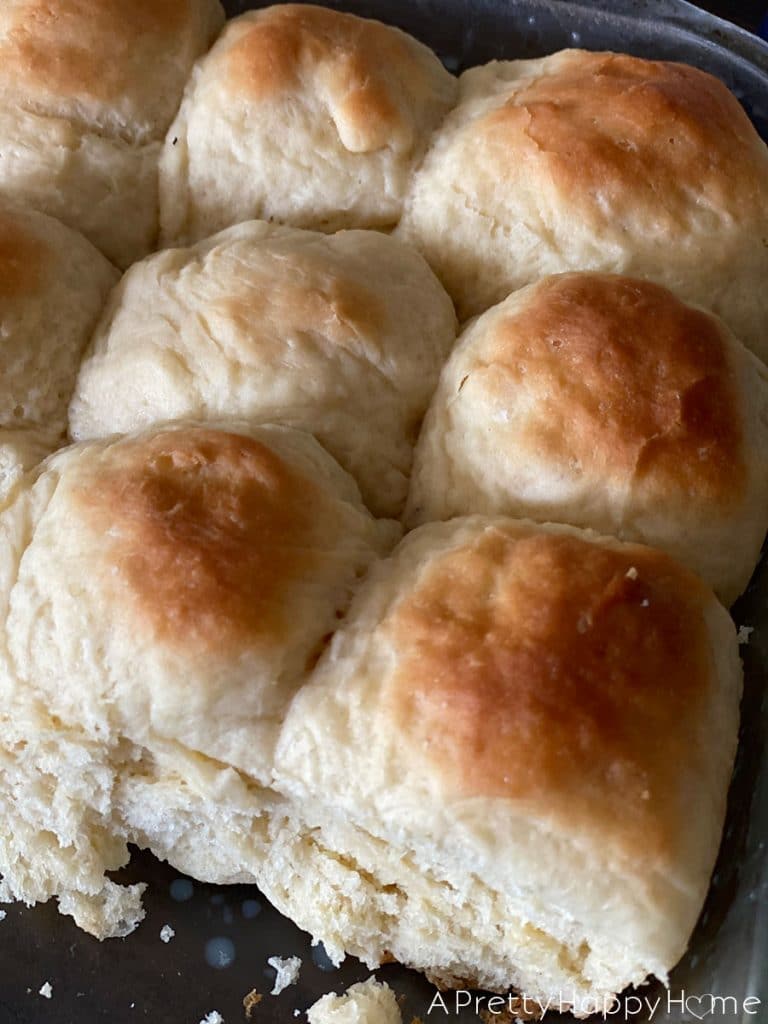 ---
CLASSIC NOVEL REWRITE
If you love classic novels like Jane Eyre or The Hobbit, you'll get a kick out of this article in Literary Hub.
Jessie Gaynor rewrote the first sentence of ten classic novels to fit life in a pandemic.
I'm taking this whole time of our lives VERY seriously, but a little humor gets me through.
---
YOU NEED THIS
Speaking of the classics, Sir Patrick Stewart is reading Shakespeare on Instagram and Shakespeare has never sounded so good.
---
NEST FLOWER ARRANGEMENT
This is a darling idea from Craftberry Bush for a spring flower arrangement! I also really, really love those painted eggs.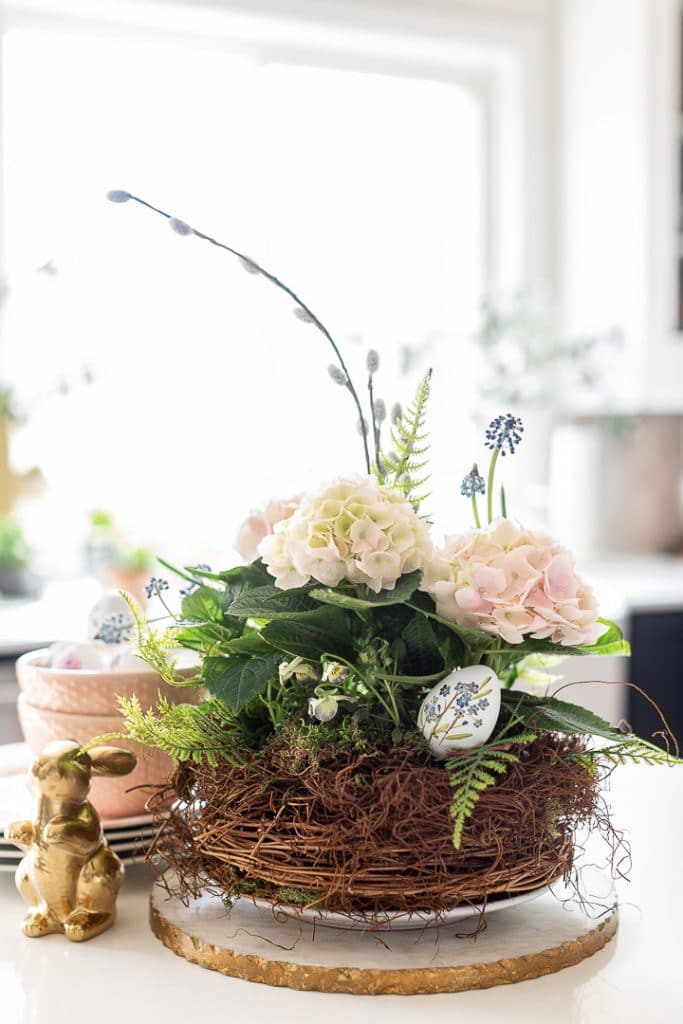 (image: Craftberry Bush)
---
VACUUM HACK
This idea from One Good Thing to use a paper towel tube to make a really thin crevice tool for your vacuum is such a good idea!
There is always one spot in our car that I never can get the regular crevice tool to fit down into effectively.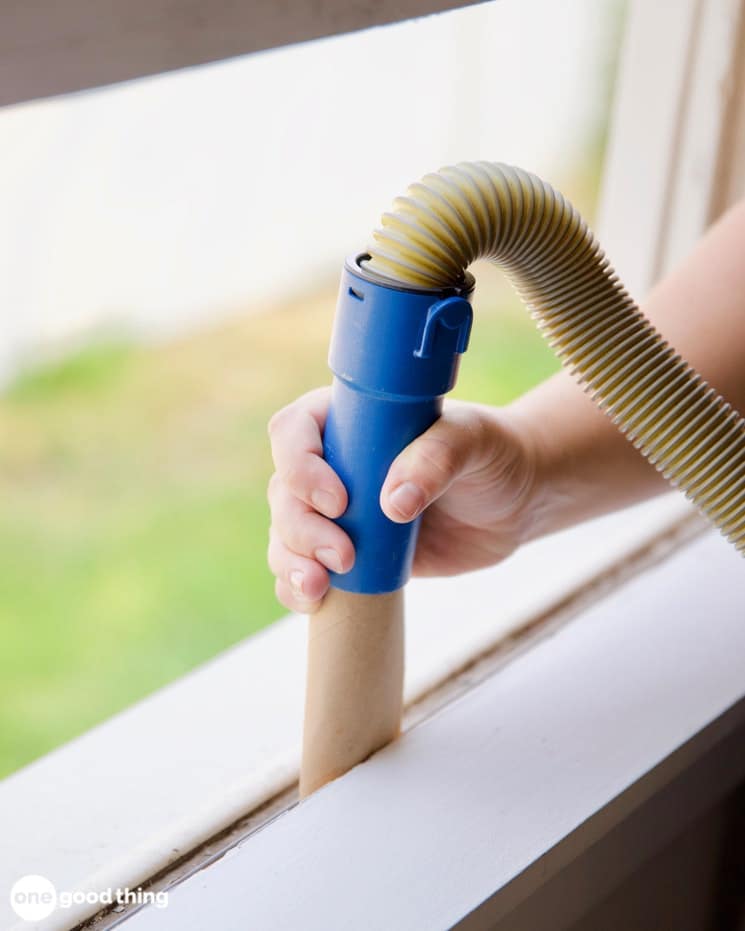 (image: One Good Thing)
---
LIVE NATURE CAMERAS
If you haven't checked out Explore.org yet, you are missing out! They have tons of free, live web cams streaming from all over the world. My favorites are the underwater cameras with the fish, manatees and sharks. They are mesmerizing.
Did you ever read about that time I accidentally paddle boarded with a manatee in the ocean? That is still a favorite moment in my life for a variety of reasons.
The below photo is from the touch tank at the Paris Aquarium.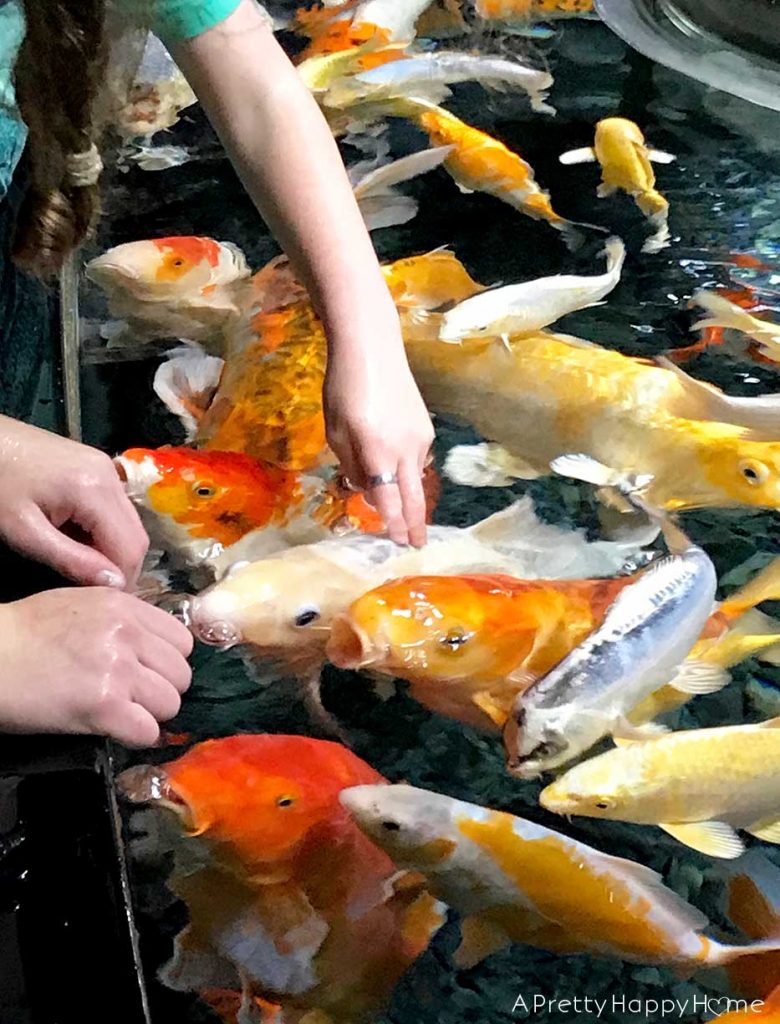 ---
GREEN VELVET
I love green, but don't have much of it in my home. Why is that? Probably because I've committed to the color blue.
I adore how Jenna from Jenna Sue Design Co. used green velvet curtains in her bedroom and incorporated an oversized gallery wall.
Be sure to read her blog post and the sweet note about that nightstand.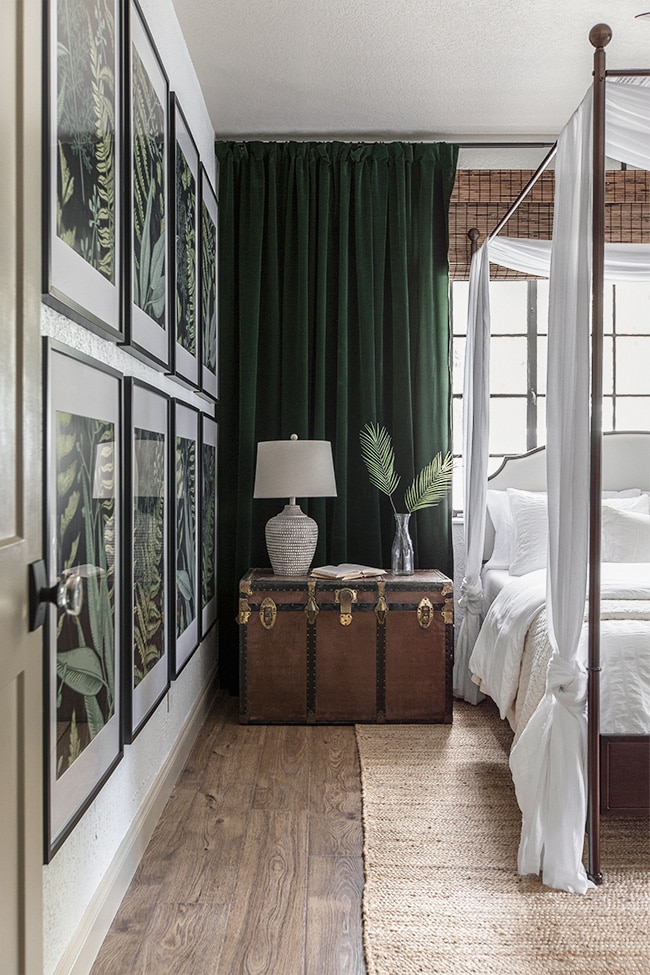 (image: Jenna Sue Design Co.)
---
Stay safe and well, my friends!
Thanks for reading the Happy List! As always, I'd love to connect with you other places too like Instagram and Facebook.
Have a great weekend.
*affiliate links in this blog post*