Solar Landscaping Lights: A Literal Glow Up For Our House
I have a bright idea. Let's talk lighting today because our Colonial Farmhouse has received a literal glow up with the addition of some solar landscaping lights.
One of the perks of living in a rural area without much light pollution is that we can see the stars on a clear night.
One of the downsides of living in a rural area without much light pollution is that it's dark at night. I mean really dark. Dumb ways to die dark.
In a 'better light than never' decision, I added solar landscaping lights to our, well, landscaping last summer.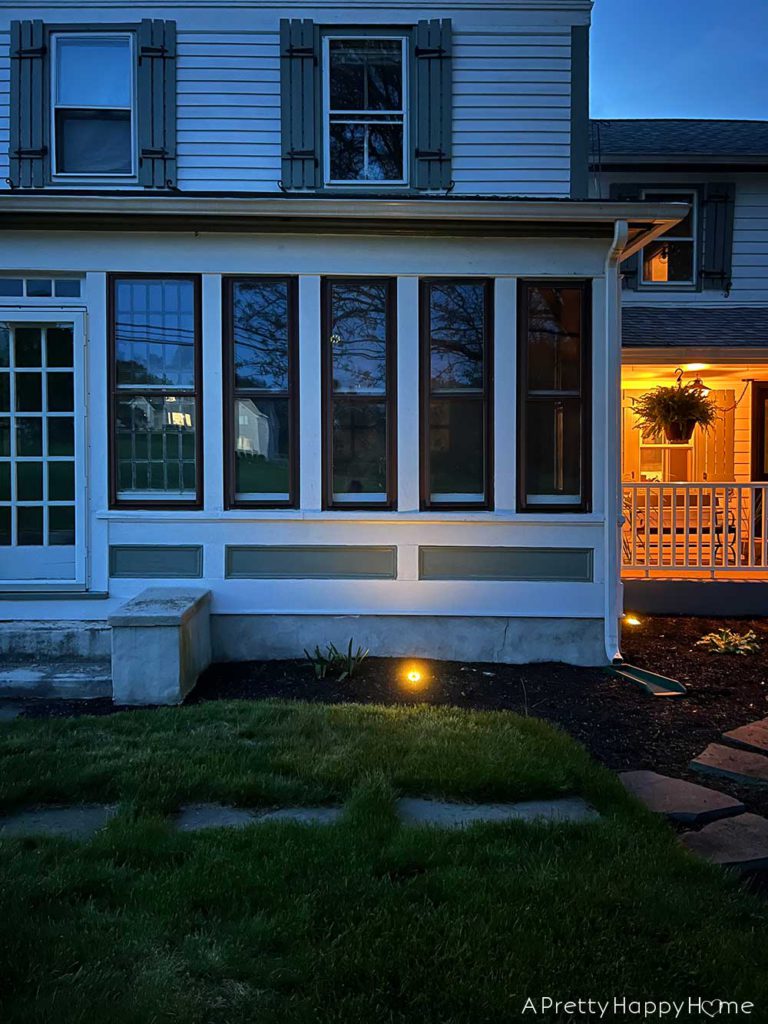 Every night for almost a year now, I've looked out the window to see how those solar lights are doing. Call the skeptic in me surprised. Those little glow discs still light up my life landscaping!
I'm not sure why I thought they would quit or not be effective. Maybe because there wasn't enough sunlight to keep me going in the winter, so how could there be enough to charge up my solar lights?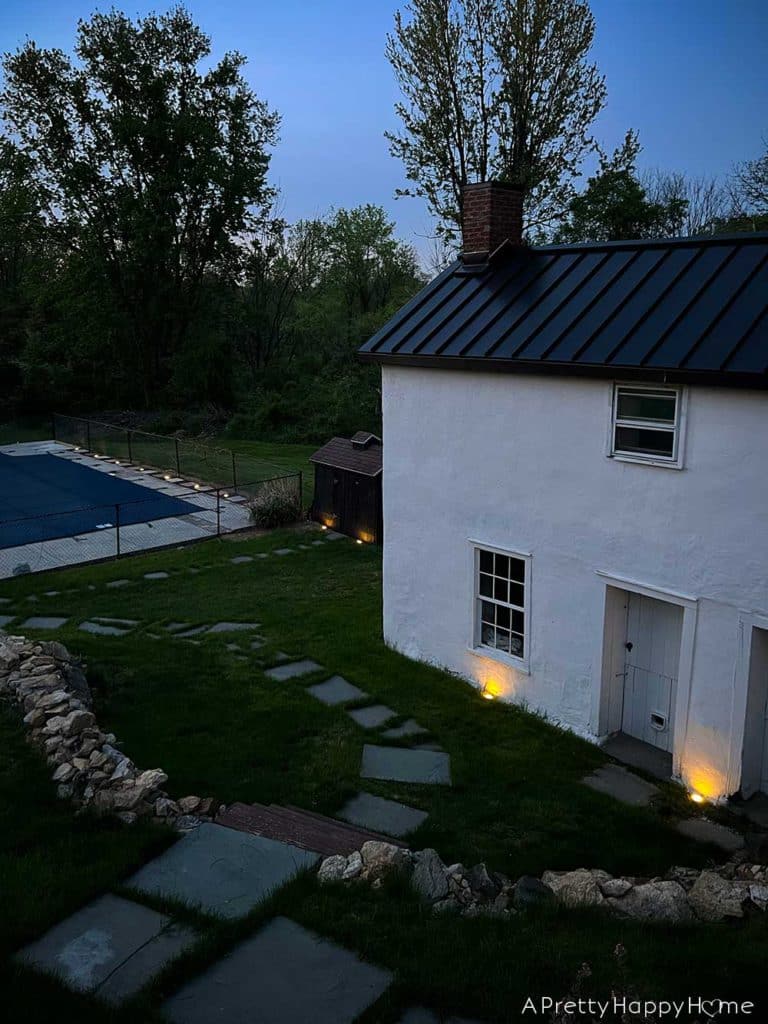 The solar lights that I installed don't put off enough light to read a book but they do put off enough of a glow to see if a nocturnal creature is nearby. Remember, we're eliminating dumb ways to die around here.
I'm not so much a nocturnal creature but I am a creature of habit. When I like something I just keep buying it, ordering it, wearing it, eating it, etc., and hope that item is never discontinued.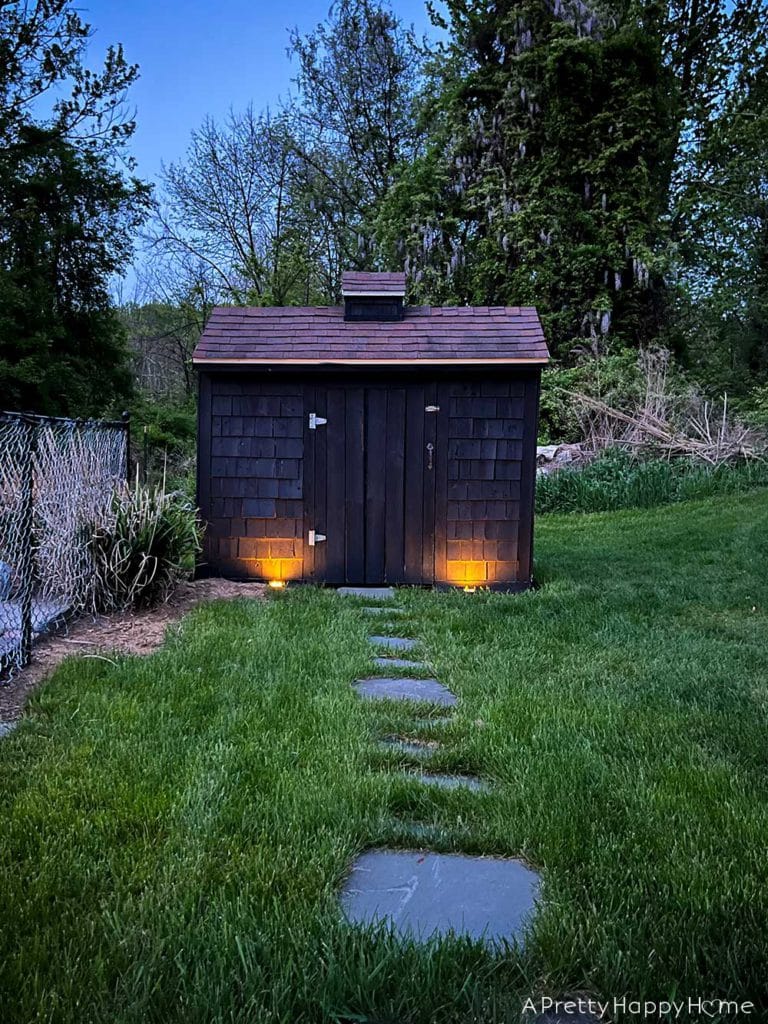 All that to say, I ordered another set of the same solar landscaping lights recently to double up on the glow up around the exterior of this Colonial Farmhouse.
I still can't figure out what plants to plant in my flowerbeds but I can sure make the outside look pretty at night with solar landscaping lights.
You've got to lean into your strengths, folks.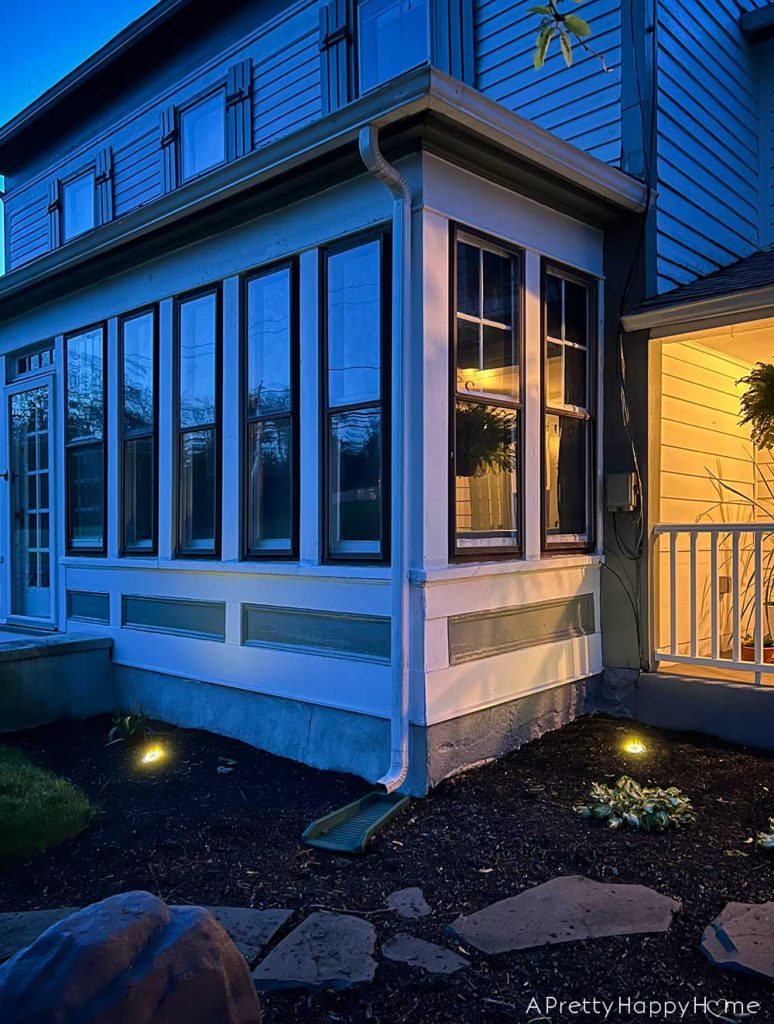 Are we done with the literal glow up around the exterior of our Colonial Farmhouse?
Maybe?
Since I do care about eliminating dumb ways to die, we would benefit from adding solar lights to the outdoor stairs.
The ones I love and keep buying don't work for that purpose because they are up lights. This means if they are near stairs they will shine right up into your face blinding you and then you will fall down the stairs and haunt this Colonial Farmhouse for the rest of your eternal life.
Or so I imagine.
Has your house received a glow up of any sort? How do you feel about solar landscaping lights? I'd love to know. You can always comment below, email me here, or reach out via Instagram or Facebook.
Hope your day is happy and your night bright!
---
P.S. We have these solar lights from Amazon. They have a 4.2-star rating out of almost 9,000 reviews at the time I'm writing this.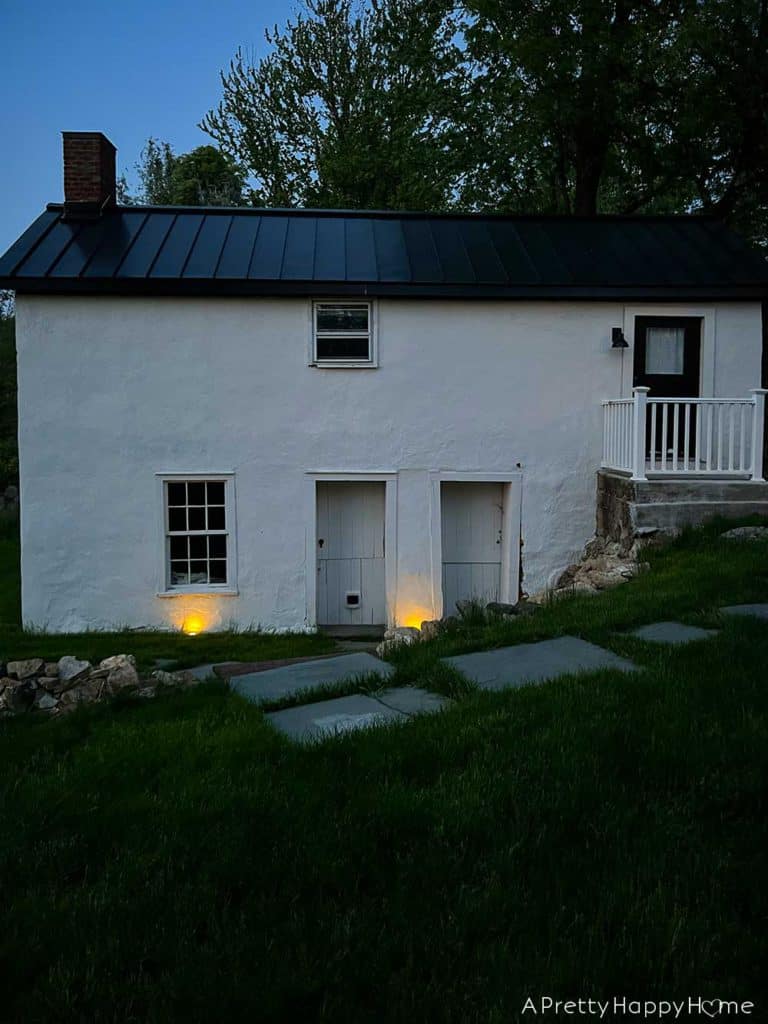 The lights do come with plastic stakes to set them in the ground. However, around our pool, I ditched the plastic stakes and just nestled the discs directly into the landscaping rocks. It's worked fine thus far but it's an area where no one walks so they aren't disturbed.
Keep in mind that solar lights need direct sunlight to charge during the day. You can't put them under a tree or bush and expect them to fully charge and stay lit up all night long. Well, you can expect that but you are going to be disappointed. I don't want you to be disappointed.
---
Thanks for reading today's blog post. I hope it was a bright spot in your day. Here are some other blog posts you might enjoy. 
Black Metal Roof For Our Carriage House
How I'm Connecting Two Decks With Landscaping
Patriotic Front Porch For Our Colonial Farmhouse
*affiliate links in this blog post*