We've had a long 4-day weekend.
We did some of this…

But, I promise, the only one who passed out on the floor was this one.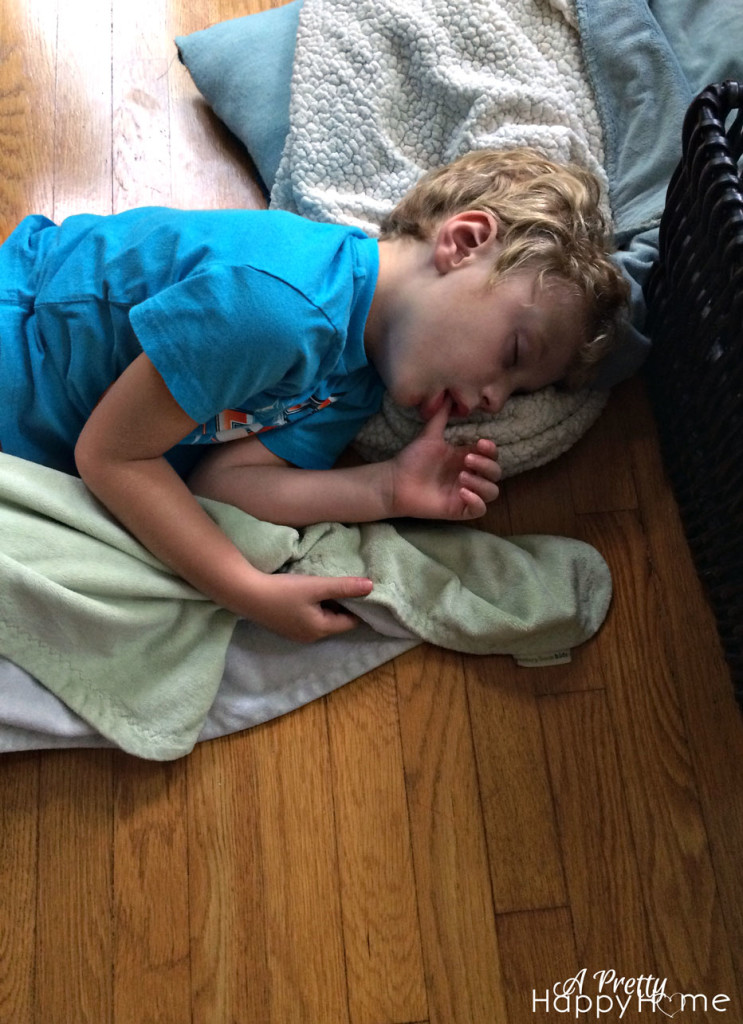 I'm going to soak up one more day off with our happy little family and be back to our regularly scheduled awesomeness on Wednesday. I've been doing some crafting and can't wait to share it with you all!
P.S. If you are interested in the kids' Berg pedal cars
, we got them on Amazon and LOVE them.
P.S.S. The green blanket is the Chamois Stroller Blanket from Pottery Barn and it's my go-to for baby presents.
*affiliate links in this post*