Hello, hello and happy Friday!
How the heck are you? Livin' the dream, I hope!
This week I shared a funny story about a couch. No, I still don't have a couch, but I do have a funny follow-up to that story I should probably share with you.
I also wrote about leaving Ireland and the factors that played into that decision. I hope it can someday help someone who might be in a similar situation.
Now, onto the Happy List. Woohoo!
---
AUSTRALIA
Australia has always been on my Travel Bucket List, but this picture bumps it up to the top of the list!
I don't even care if this photo has been edited to death…it's just so stinkin' pretty.
---
TIS THE SEASON FOR CAMPFIRES
Summers are for roasting hotdogs and marshmallows over a fire!
You're going to walk by that set of marshmallow roasting sticks at the grocery store and say, "I can wait until next week." Then next week will come and the roasting sticks will be sold out! Then what are you going to do come marshmallow roasting time? Cut a branch and whittle it to a sharp point? Okay, that's what we did as kids, but if there's one perk to being an adult, it should be not having to carve your own roasting stick!
Golly, I rant about the weirdest things! 
These roasting sticks
 on Amazon are less than 20 bucks. The handles extend out and even rotate. Heaven forbid you have to manually rotate the stick in your hands yourself! Remember, perks of being an adult…and avoiding carpal tunnel.
But seriously, these would make a super fun hostess gift too.
---
SOURDOUGH BREAD SAVES THE DAY
I KNEW bread had superhero powers. Knew it!
Okay, that's overselling it.
But! If bread hurts your stomach, you might think sourdough bread is a superhero because there is some evidence that sourdough bread made the original way is easier to digest than regular bread. Read all about it in this article in the Huffington Post.
Here's a recipe for sourdough bread from King Arthur Flour. I have never tried to make sourdough bread, but maybe I should.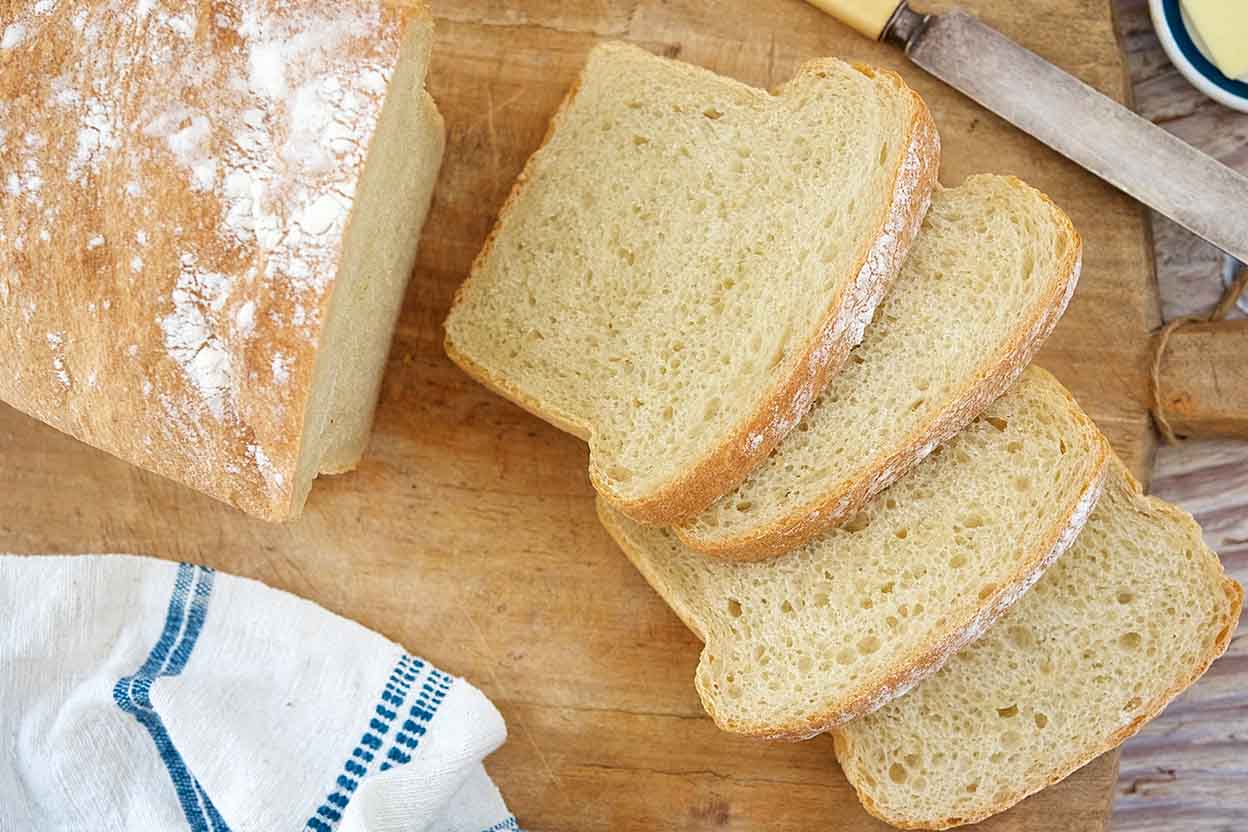 (image: King Arthur Flour)
---
ONLY IN IRELAND
My friends, this and this alone is why you need to visit Ireland.
Also, I just love the way the Irish speak…"the lads that do be monitoring…"
---
DIY HIDE-A-KEY
I haven't done this trick, so don't come searching my house for it.
Or have I?
I thought this was a clever way to hide a key though. I saw it on HGTV.com.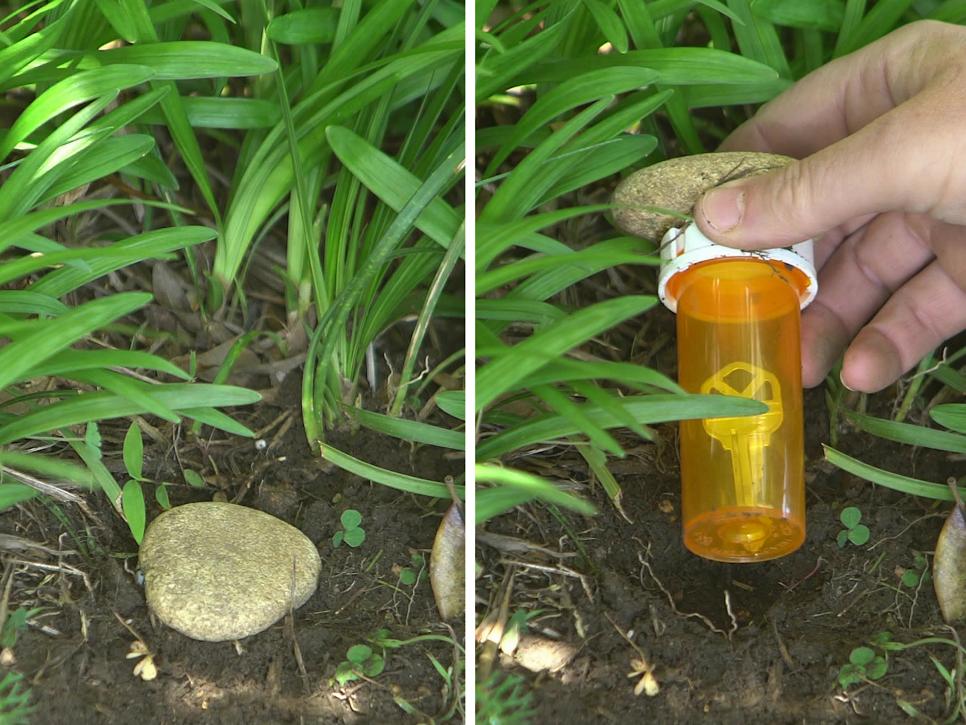 (image: HGTV)
Just don't forget which rock you hid it under. That would happen to me! Or worse, the dang child lock on the pill bottle would keep me from accessing the key.
Oh, never mind what I said about it being clever.
---
BRICK KITCHEN
I love, love, love brick accents in a kitchen.
---
SCRAPWOOD COIN BANK
Sometimes I see projects and think, "that's cool." Then I see other projects and think, "I can't believe the effort that went into that!"
This project is both. You have to click over and see how Sarah from The Created Home made these wood coin banks.
This is the kind of project you would keep and hand down. If animals aren't your thing, just use her techniques to make your own shape.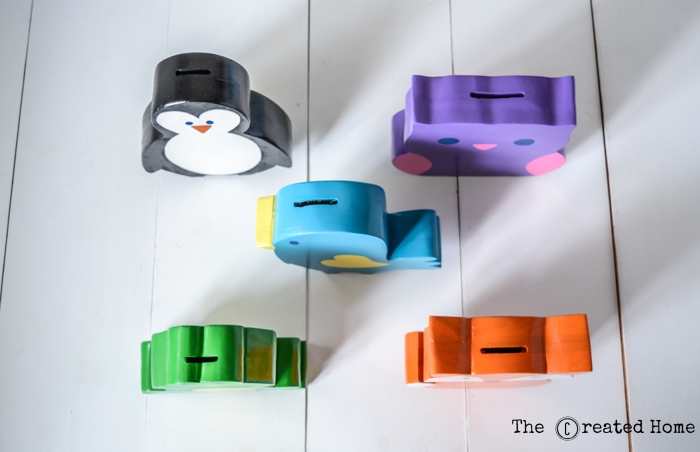 (image: The Created Home)
---
GALLERY WALL 
I like this unexpected place for a gallery wall by Alison Kist Interiors.
Also, those towel bars on the door are smart if you are cramped for space.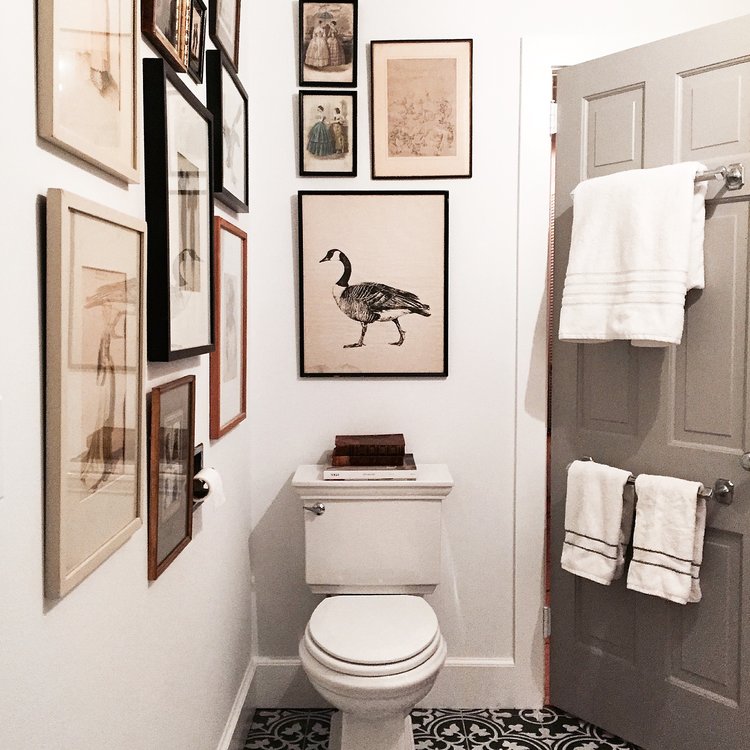 (image: Alison Kist Interiors)
One more from the Alison Kist Interiors site…
If you're wondering what to do with old tennis rackets, here you go!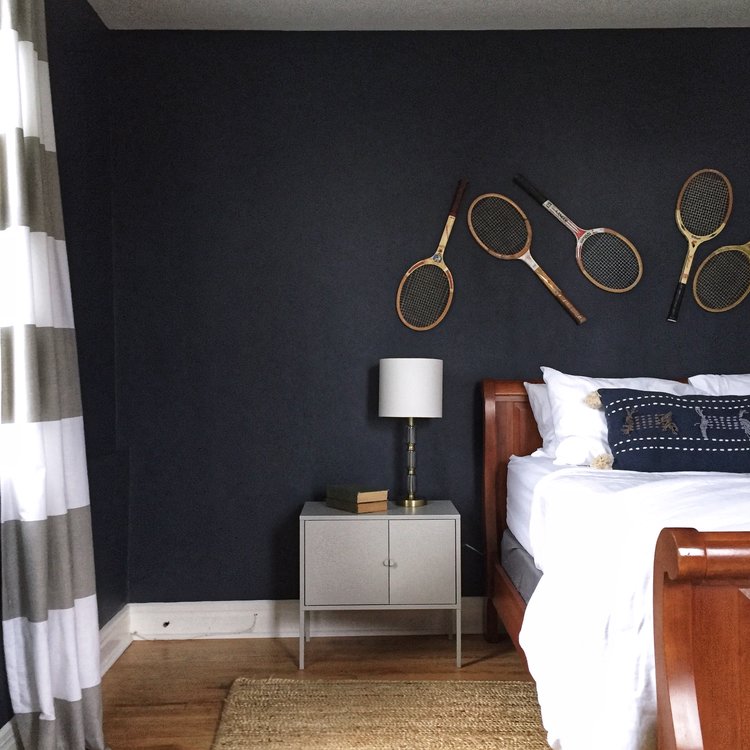 (image: Alison Kist Interiors)
---
LILAC LOVE
I'm going to finish up today's post with this picture because I love anything in an old crock, but especially flowers.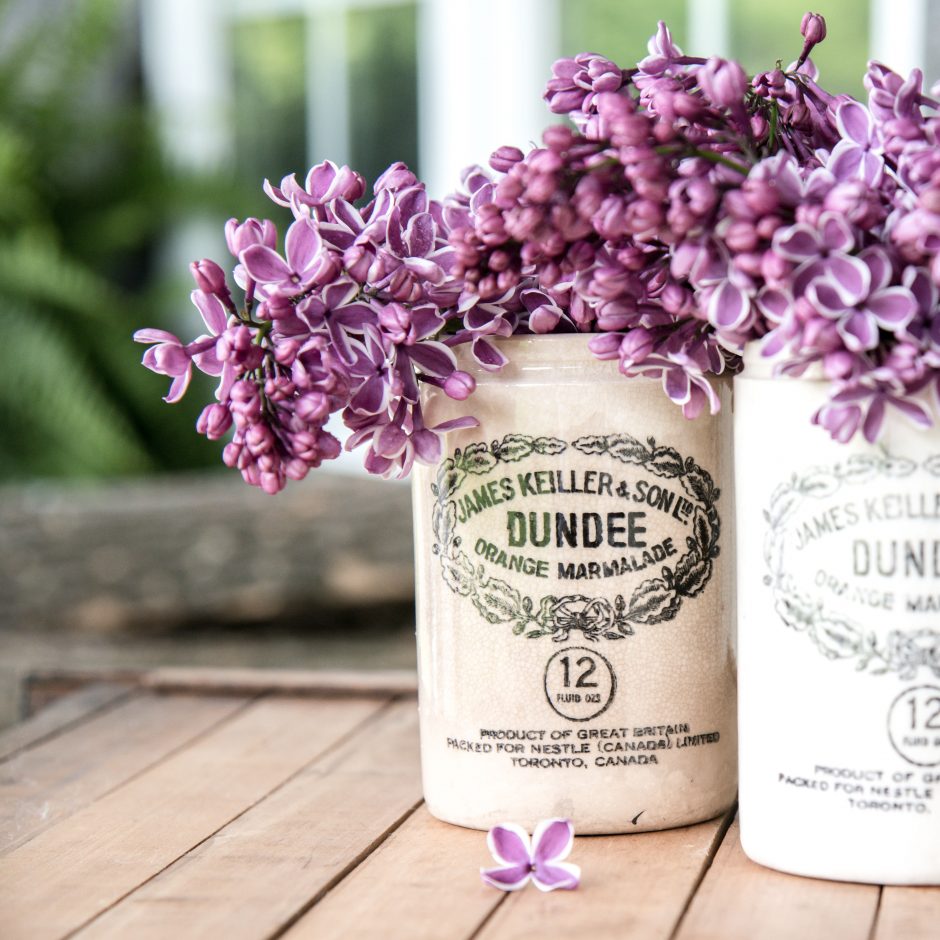 (image: Vin 'yet Etc. )
Tips on making cut lilacs last longer and a ton of inspiration can be found at Vin 'yet Etc.
---
Happy weekend folks, get out and enjoy it!
*affiliate links in this post*