Hello, everyone!
I hope September is treating you well! We've survived school thus far. There's only been one forgotten snack, one forgotten Chromebook, one forgotten Chromebook charger, and one lost form, so I think we've really got this school thing nailed. Ha!
This week on the blog I shared my trip to Elephant's Trunk Flea Market in Connecticut. I also shared the 1971 MLS Listing for our Colonial Farmhouse.
Here's the Happy List!
---
UNDERWATER DANCING
I was mesmerized by this synchronized swimmer's underwater dance to Chopin. She can hold her breath for 4 minutes!
---
LEATHER WREATH
You know I love a good leather project!
Go check out this neat wreath and how to make it at Cherished Bliss.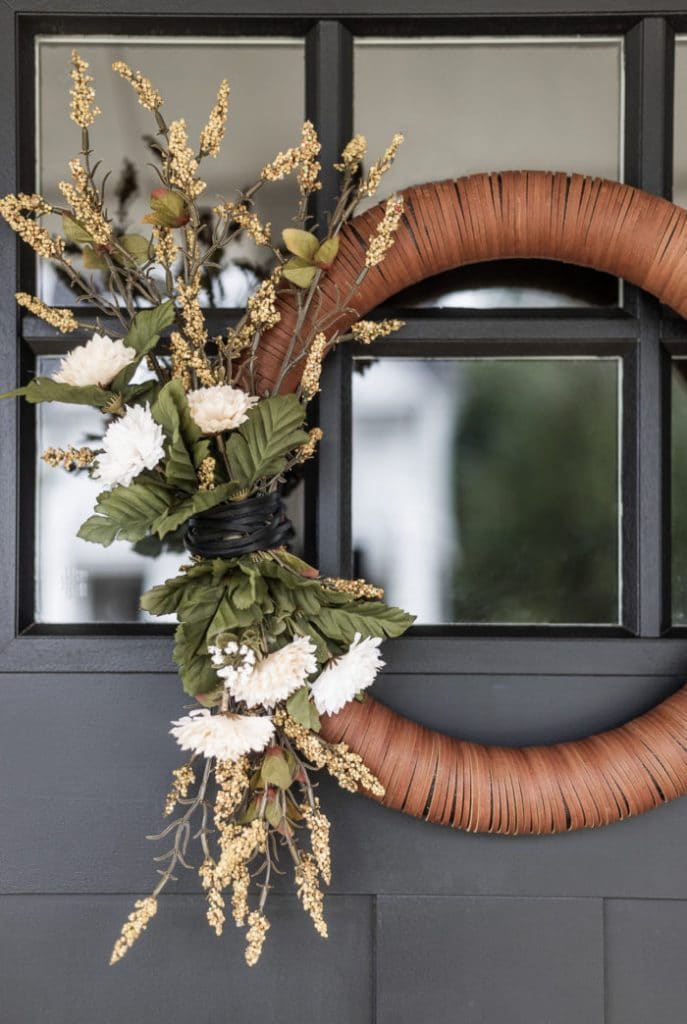 (image: Cherished Bliss)
---
NOT LOSING YOU
If I've had a song on constant repeat then it means I must share it on The Happy List!
This ballad by Maddie Poppe has been on repeat not so much because of the lyrics, but because her voice in this song is amazing. And that's coming from someone who pays zero attention to American Idol.
---
FUN GLOVES
I'm 99% certain I've shared these before, but these would make a fun gift idea.
Get the tutorial at Country Living Magazine.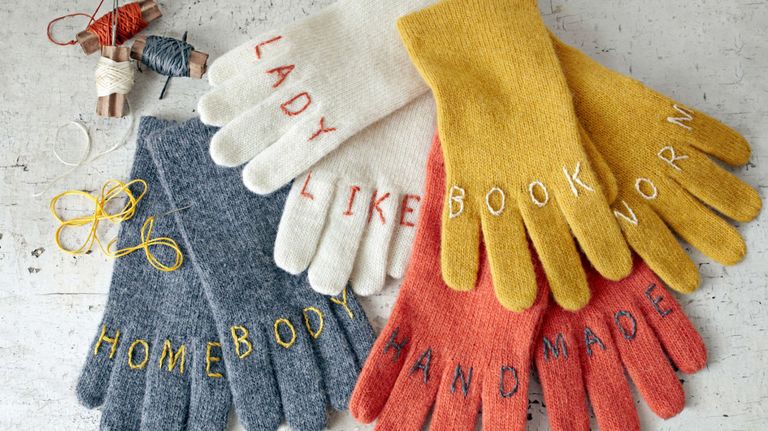 (image: Lara Robby/Studio D via Country Living)
---
TRIPOD LAMP
Yesterday I bought this oak tripod lamp from Target and I put it together all by myself! Let there be light!
As it turns out, we have several rooms without overhead lights. The days are getting shorter, so lamps are quickly becoming a necessity.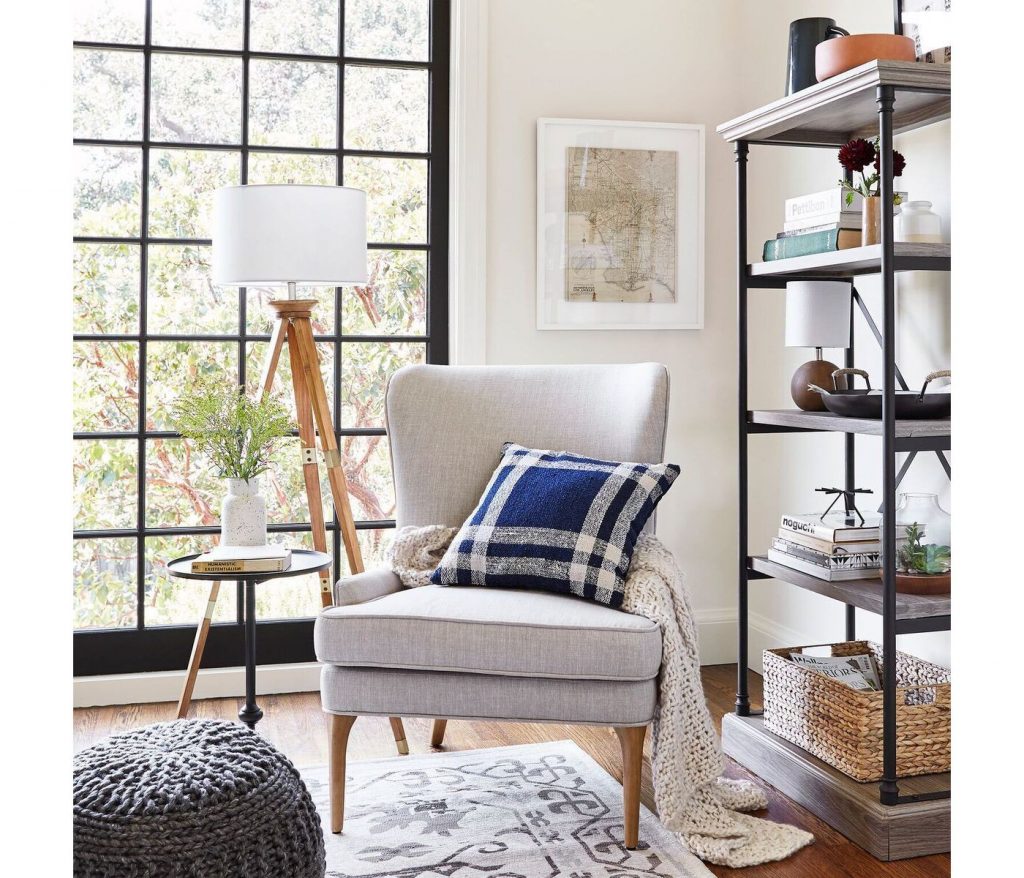 (image: Target)
---
VOTE TO REMODEL CLUE MANSION
Thought September 9th you can vote to remodel the CLUE mansion. The board game is celebrating 70 years and for the first time ever they are switching things up on the game board!
Vote here on Houzz.
I voted to remodel the Hall instead of changing the hall to something else – like a bathroom.
---
*DROOL*
I can't even pick a favorite thing out of this photo. The beams? The table base? The range hood? The cabinets?
Find more pictures of this space in Traditional Home.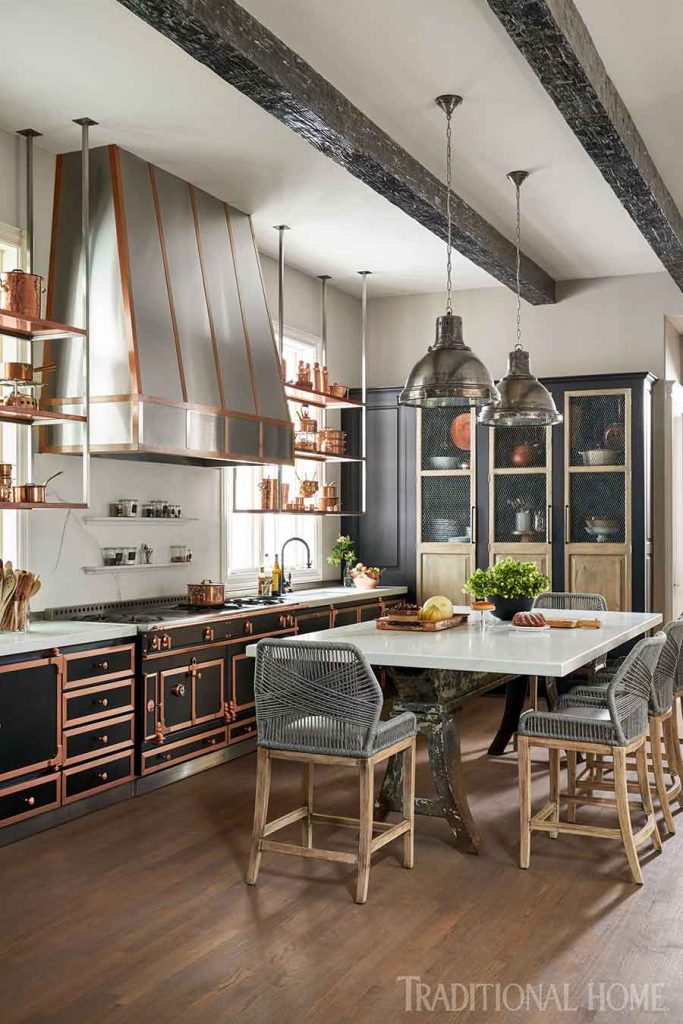 (image: Traditional Home)
---
That's it from me! Happy Friday, everyone.
*affiliate links in this post*