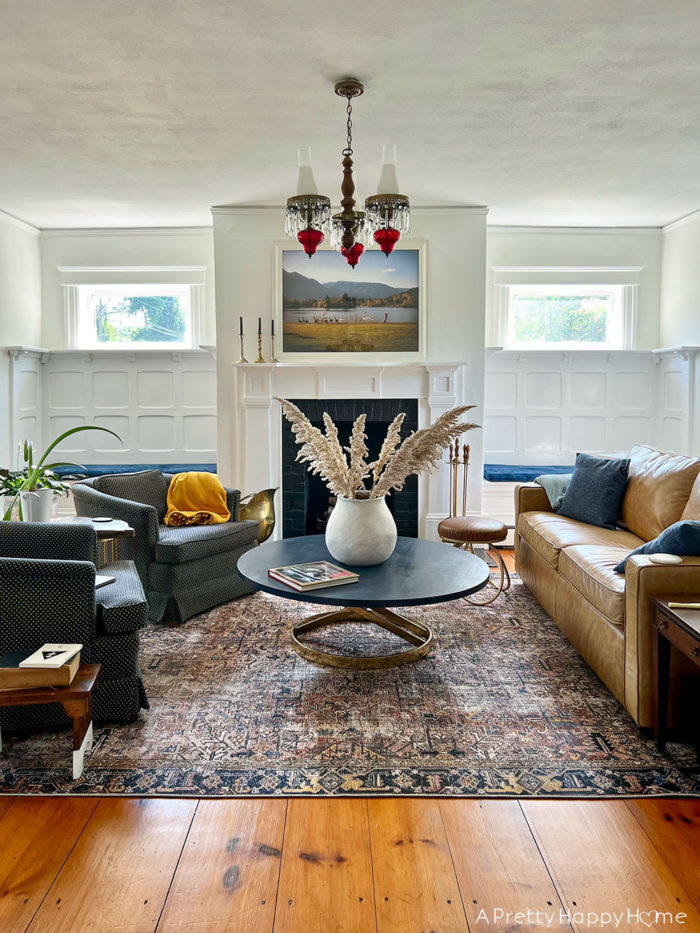 Hello and welcome to this week's Happy List! I'm glad you are here.
This week on the blog I kicked off a series about the interior of our Carriage House. If you missed those posts you can catch up with the interior photos here and the makeover process here.
Thank you for your continued support of this blog. Thank you for reading today's blog post, saving and sharing things you like, encouraging us, and even engaging with us on Instagram or Facebook. Your support truly helps our family, helps restore this old house we live in, and keeps this blog running.
Ready for a dose of inspiration? Here's the Happy List!
---
FUNNY CLOTHING LABELS
Have you ever encountered a funny or quirky clothing label? I have and it's an unexpected delight. I like it when companies don't take themselves too seriously.
If you need a good laugh, check out this collection of funny clothing labels.
(image: via Sad and Useless)
---
CHARMED
Speaking of laundry, I'd willingly do laundry in this laundry room. How about you?
This is Ann Wolf Interior Decoration's work and you need to see more of this home! Check it out here.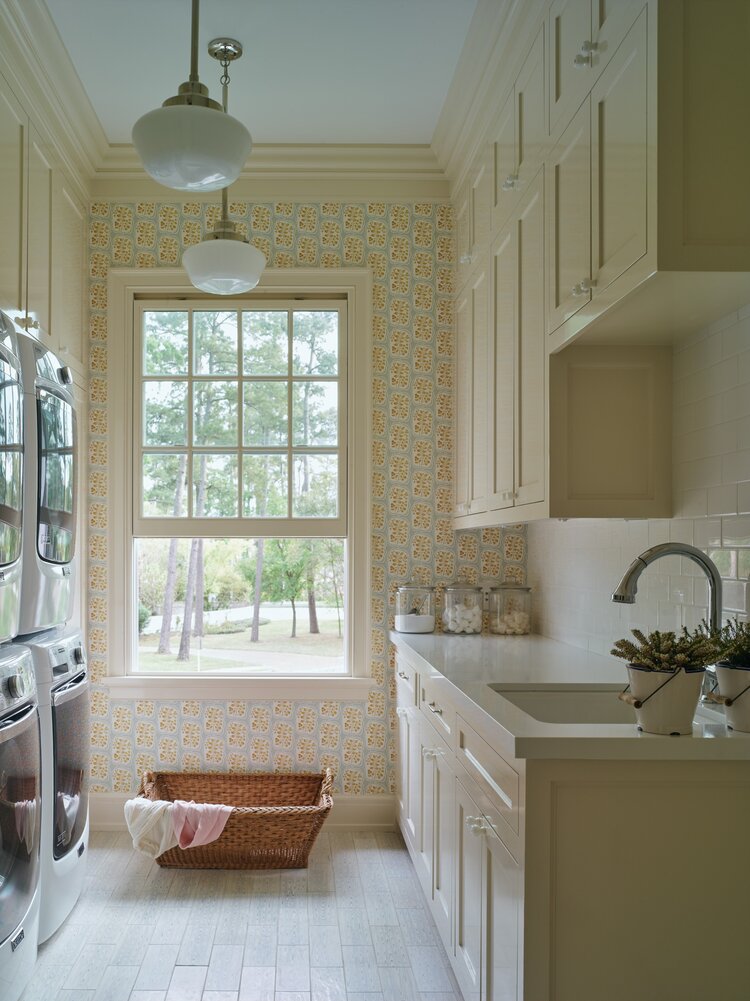 (image: Ann Wolf Interior Decoration)
---
MICROEVOLUTION
An increasing number of people are born with a 3rd artery in their arm.
You might be one of them! According to researchers, the chance of having this 3rd artery was 10% in the mid-1880s and 30% in the late-1900s. Usually, this 3rd artery, the median artery, would go away during embryonic development, but there are benefits to the body for keeping it.
Read about it here. For the Journal of Anatomy article to get the full details, click here.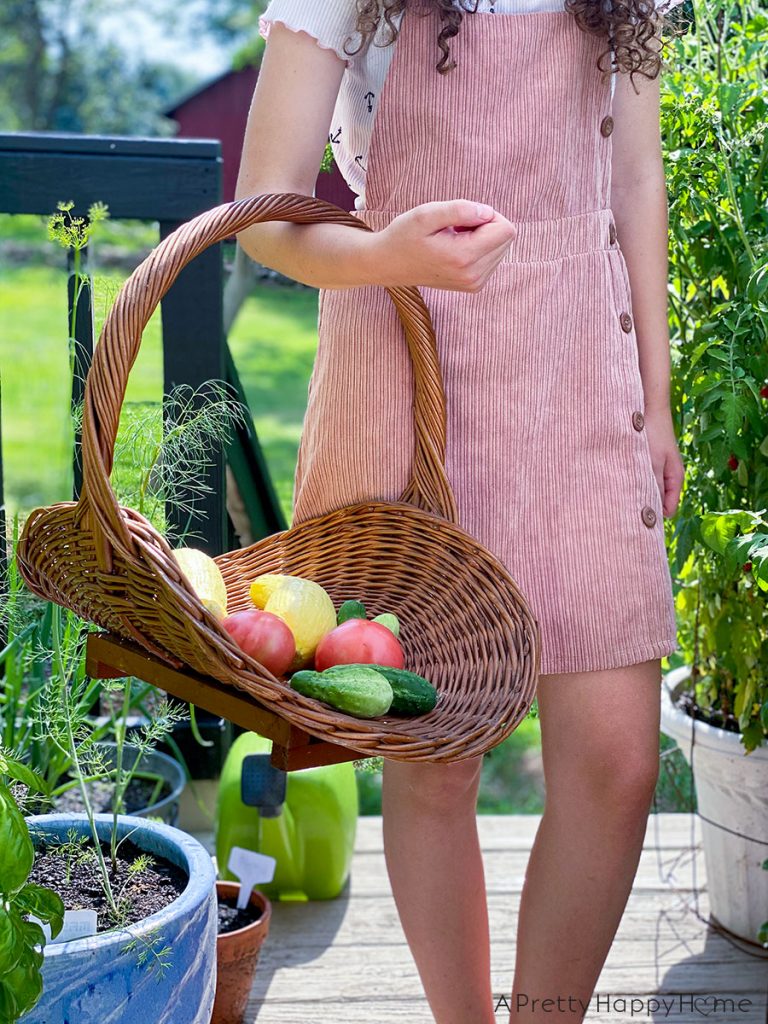 ---
NEW PARK
A former site earmarked for a border wall between the U.S. and Mexico is instead being turned into an ecological restoration zone and park.
Sounds like a large project! Learn about the plans for the site here.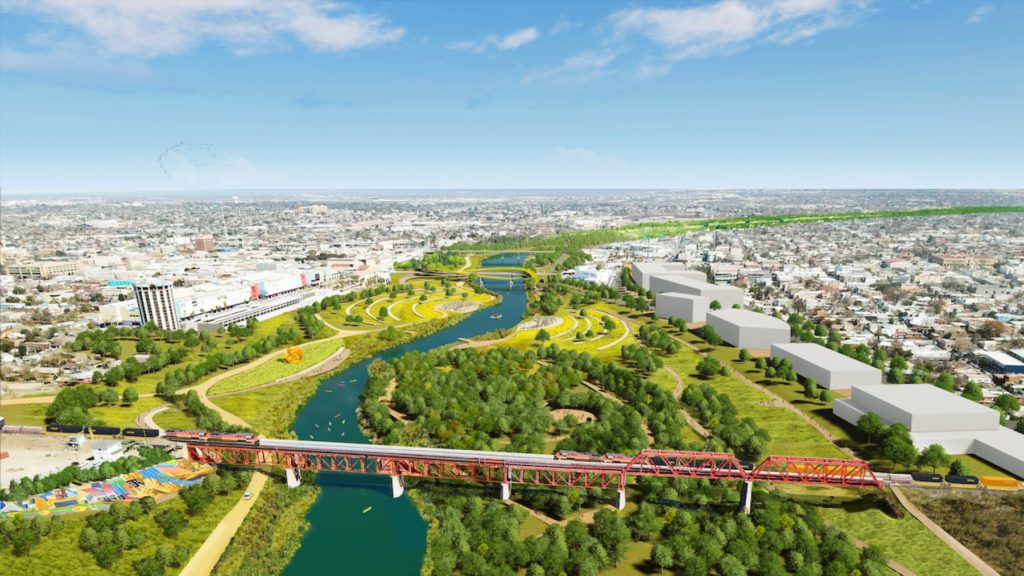 (image: Overland Partners Architects via Positive News)
---
NEATEST DIY TRICK
Have you ever wished your not-so-expensive printed artwork looked like a painting? Me too!
Erin Zubot Design shares the coolest (and easy) trick for making a print look like a painting. I'm dying to try this. It looks so satisfying.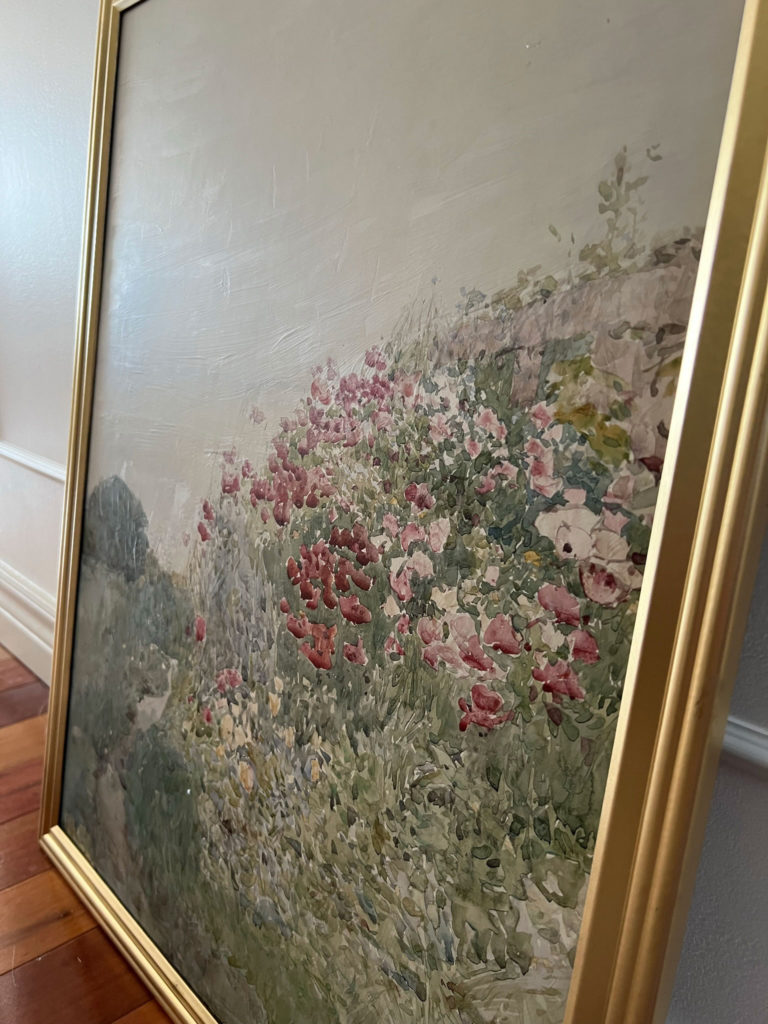 (image: Erin Zubot Design)
---
SOLAR LIGHTS
Did you catch my social media stories earlier this week when I was placing the in-ground solar lights we just got? I specifically chose them because they sit flush to the ground, so they are more visually discreet up-lights. This means I don't have to look at them during the daytime.
I was so excited about how good the lights looked along our pool fence that I forgot how much I disliked our pool fence. Ha!
This 12-pack is currently $36 on Amazon and has a 4.5-star rating out of 6,200 reviews. I can't speak to their longevity, but I can say they stay lit up all night.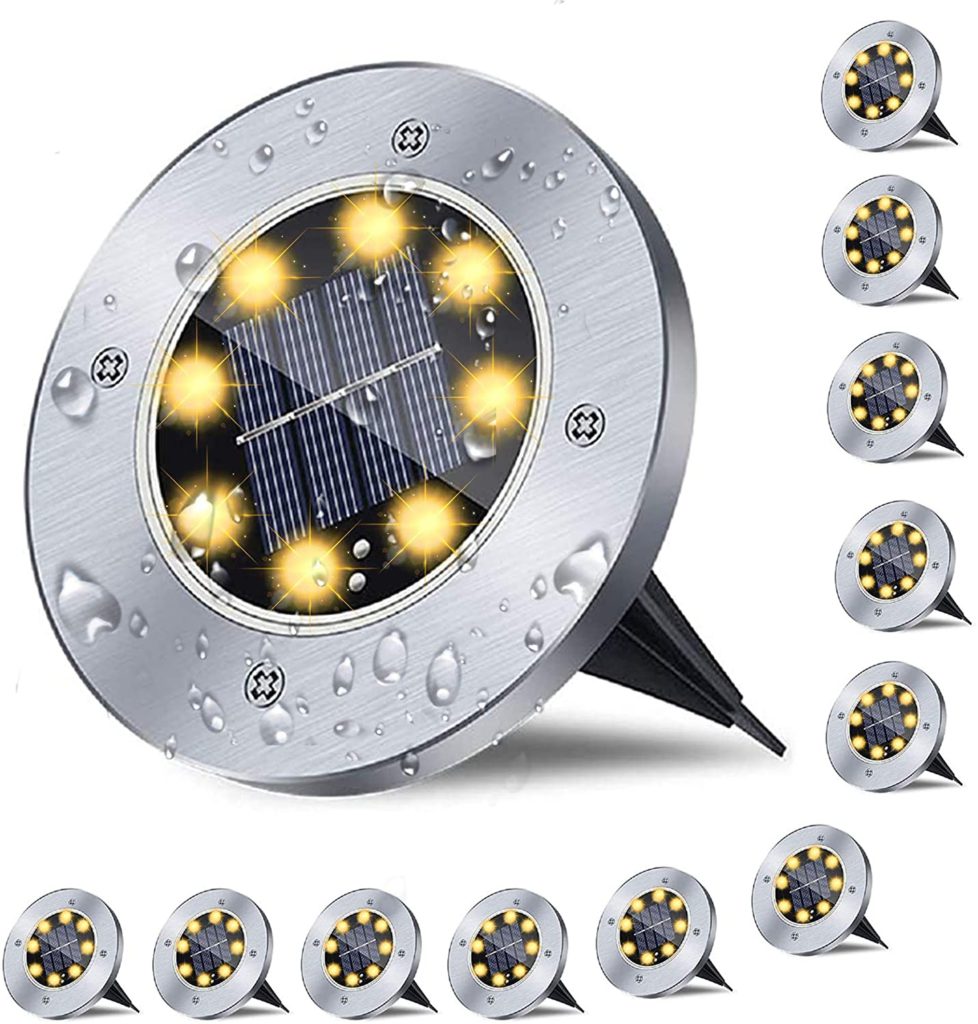 (image: Amazon)
While our landscaping still has a long way to go to fill the vision in my head, it feels so exhilarating to be at a point where we've tamed enough of this jungle to be able to think about lighting. I'm celebrating that small win!
P.S. If you want to light a path or steps, I'd choose down-lights, not these up-lights. The exception might be if you can place them far enough away that you don't have to look directly down into the light to see where you are going.
---
I'D COOK HERE
This kitchen looks so warm and inviting.
This is Emily Ward's Northern California home featured in Domino. I think you'll be surprised about how much they did NOT change in this home. See the rest of the home here.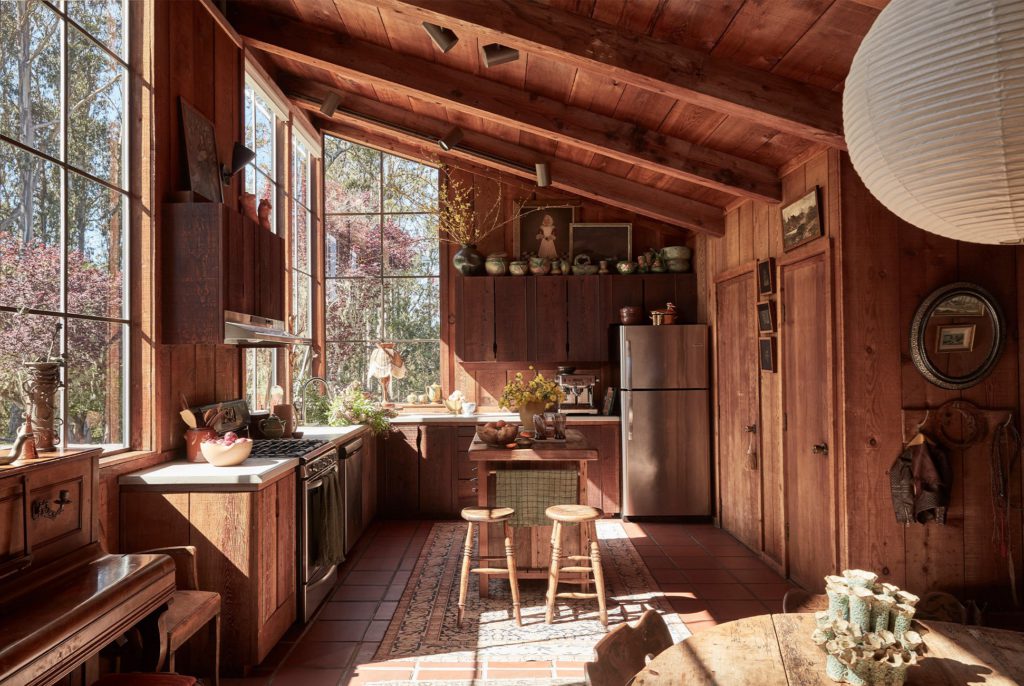 (image: photo by Seth Smoot | styling by Kendra Smoot | via Domino)
---
YUM!
This Crispy Coconut Chicken Salad with Sesame Vinaigrette from Gimme Some Oven looks delicious.
Get the recipe here.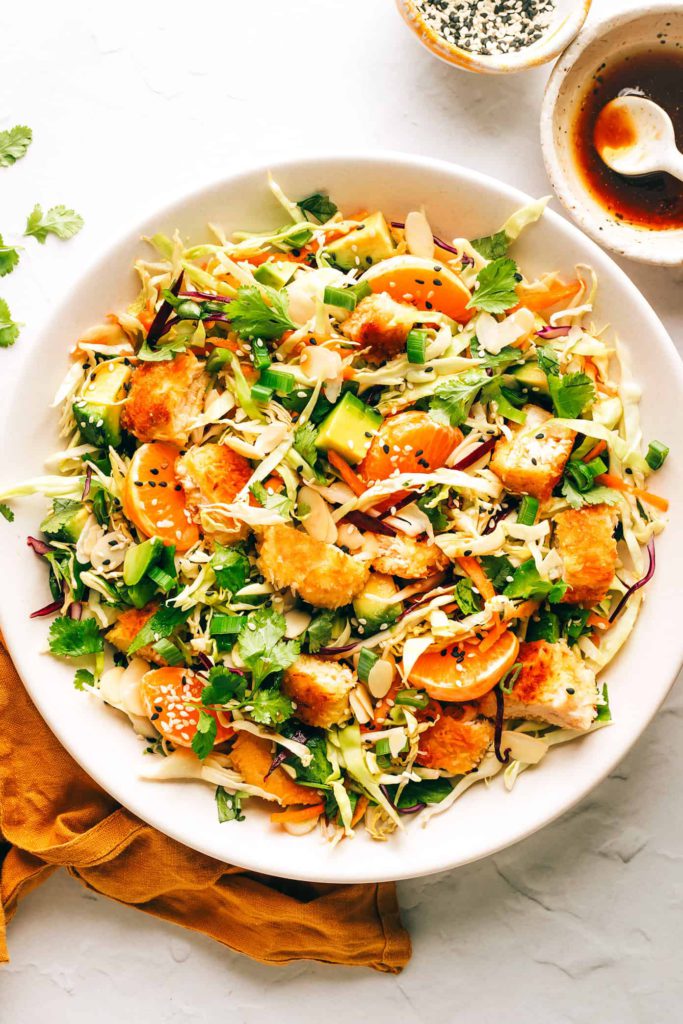 (image: Gimme Some Oven)
---
FOOD FOR THOUGHT
"When you look at someone through rose-colored glasses, all the red flags just look like flags."
– Lisa Kudrow as Wanda Pierce in BoJack Horseman
---
Thank you for reading today's Happy List.
Be good to yourself and others this weekend.
I'll see you back here on Monday.
*affiliate links in this blog post*