Why, hello! Welcome to this week's Happy List. I'm delighted you are here.
This week on the blog I went shopping and found some seriously Fun Fall Finds. It doesn't feel like fall where we live yet, but I can sure make it look like fall inside my house…by sheer force of will and a little online shopping.
Also on the blog, I shared how a small peg rail has added so much functionality and style to our kitchen.
Thank you for your continued support of this blog in all ways, shapes, and forms. Even engaging with us on Instagram or Facebook is important to us. Your support truly helps our family, helps restore this old house we live in, and keeps this blog running.
Now, here is the Happy List.
---
BENCHED
Look at the gorgeous details on this L-shaped bench! You wouldn't want to cover them up with pillows.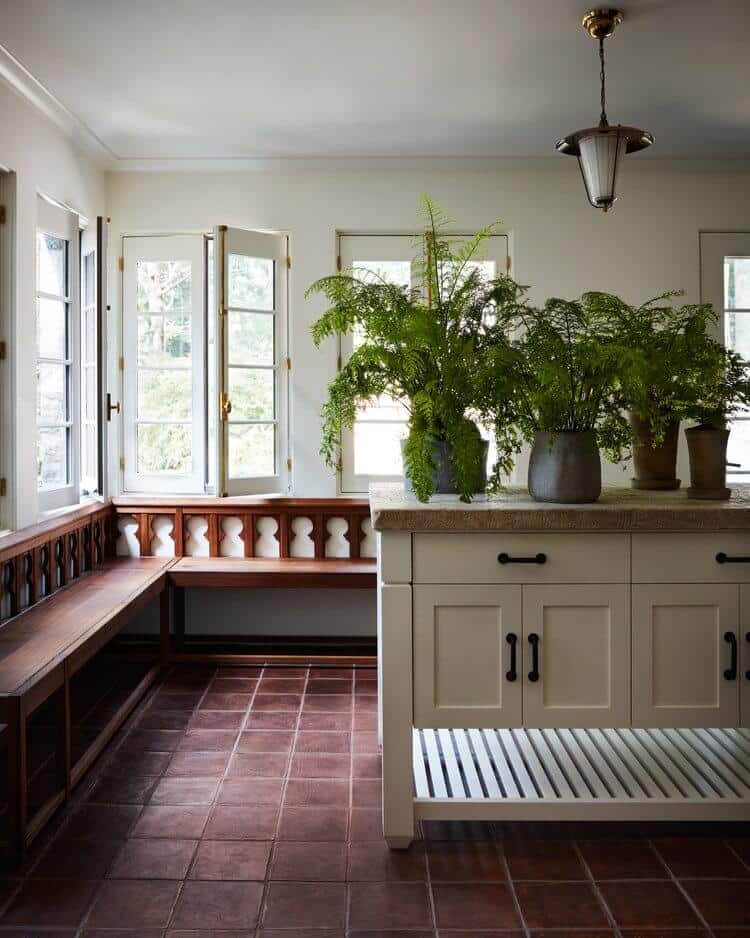 (image: via Desire to Inspire)
More photos of this home can be found here. The stone walls in the kitchen made my heart swoon.
---
CINNAMON CRUNCH BRAIDED BRIOCHE BREAD
I have not made one bad recipe from Half Baked Harvest, so I can only imagine this Cinnamon Crunch Braided Brioche Bread is divine. I've never made brioche bread, but I love eating it.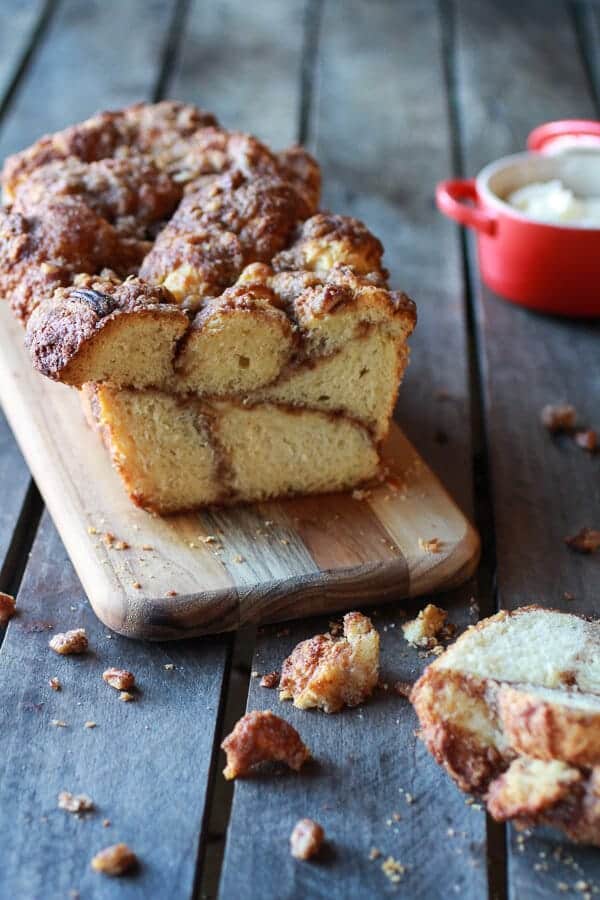 (image: Half Baked Harvest)
---
WATER BOTTLE HOLDER
I just learned that silicone water bottle holders are a thing. Did you know this?
We have so many stainless steel water bottles that did not come with a loop holder and this solves that problem. You just need to clip the loop to a carabiner and you're set. It was 4 bucks.
I ordered this for a friend, but now I'm wondering if this little gadget would keep my kids from losing $20 water bottles at school. I hear you laughing! Let me have my fantasy, people!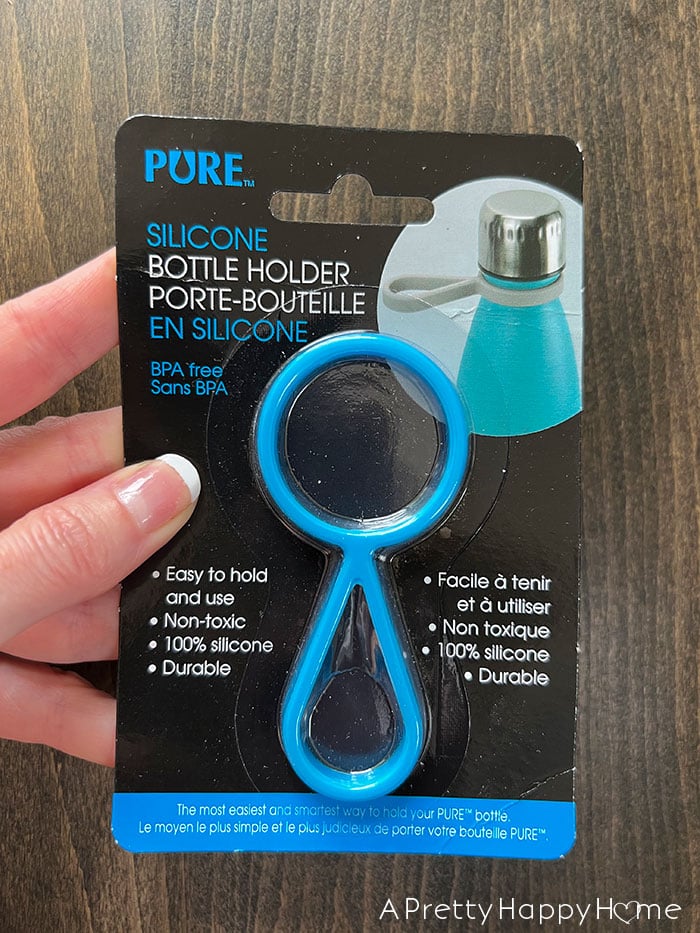 ---
HOTEL HACKS
I thought this toothbrush holder hack for a hotel stay was quite brilliant! Get more hotel hacks here.
(image: Khanoisseur on Twitter via Your Money Magic)
---
S.T.O.
Have you heard the term "Small Things Often"? It's a term used by The Gottman Institute to mean that small, frequent gestures in a relationship contribute to long-term success. The example they use is to think of a marriage or relationship as having an emotional bank account where the things you are depositing or withdrawing are emotional connections. You want to build up your bank account, not be overdrawn!
It's interesting to think about, isn't it? I read about the idea in this article. You can learn about The Gottman Institute here. I have no affiliations with them and just learned of their existence through this article.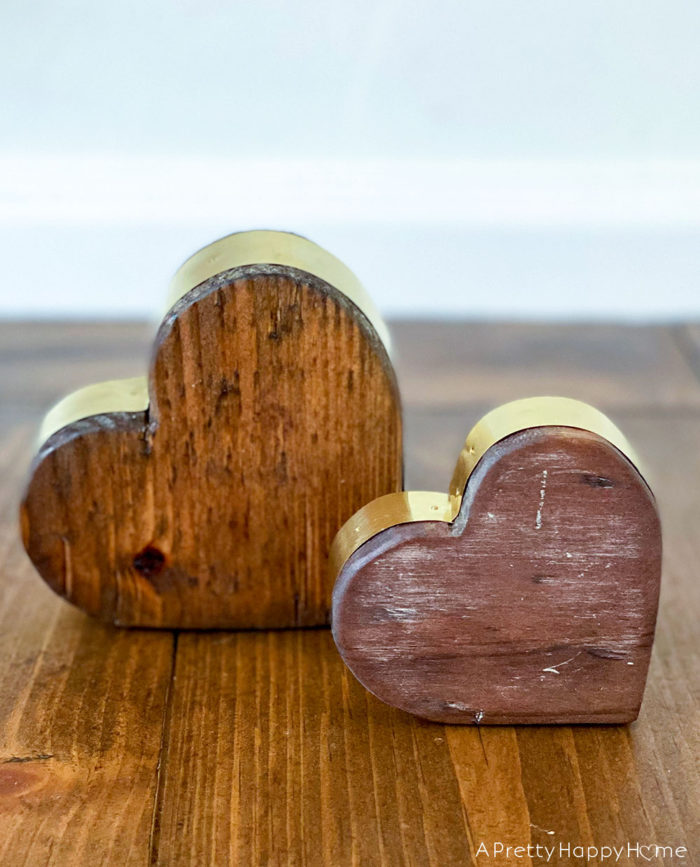 P.S. You can read about my wood and brass hearts here.
---
FAUX BURL WOOD
This hack by Lauren and Robert at Blesser House to give an IKEA dresser a burl wood look is very pretty. I don't know how well it will hold up, but I'd imagine it would do well if not used daily.
Go check out the very detailed directions here! I love how creative people are.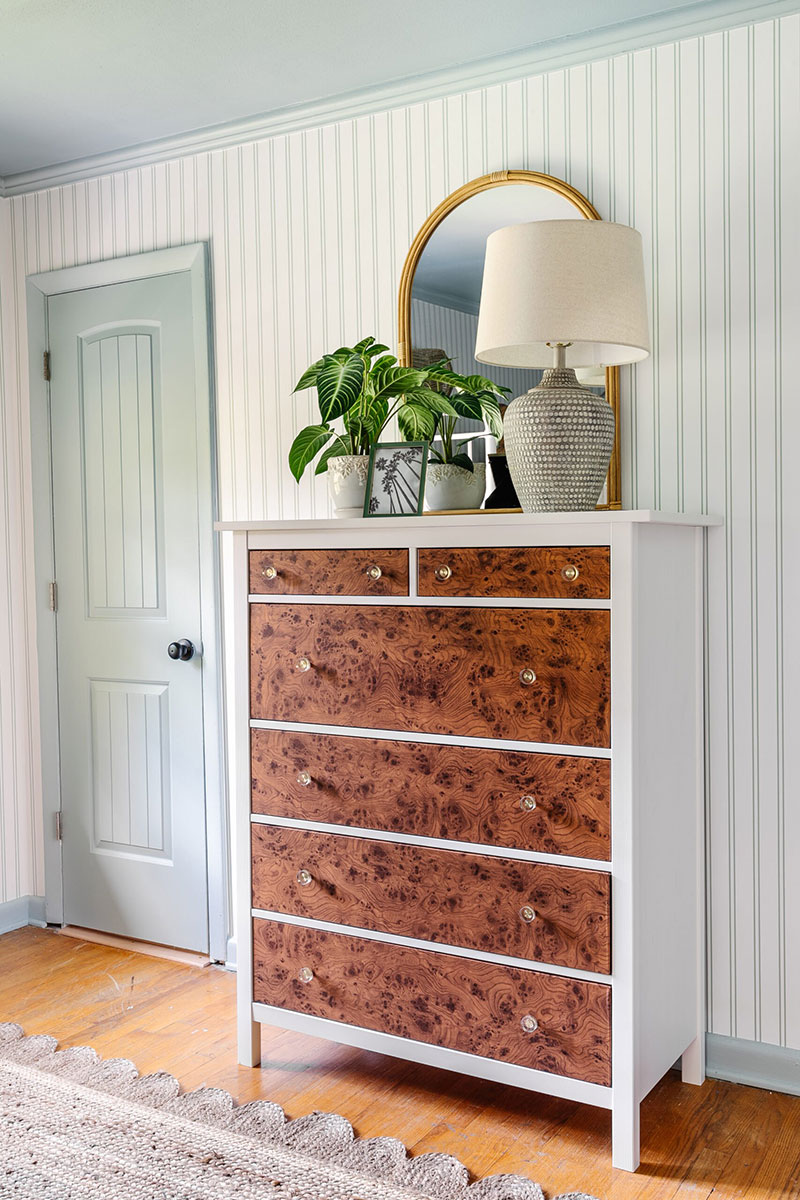 (image: Blesser House)
---
APPLE CIDER
I would appreciate it if my local store would sell me my apple cider looking like this. That's not too much to ask, is it?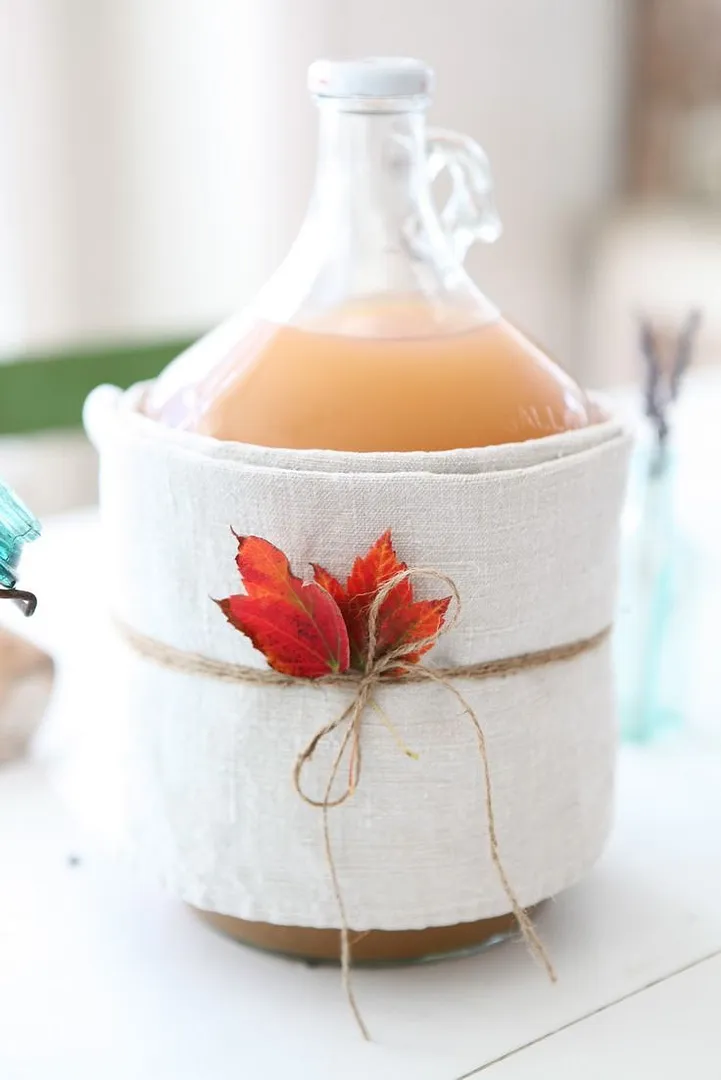 (image: Sarah Park Events photo by Nessa K Photography via The Perfect Palette)
This photo came from a wedding in an apple orchard. Great idea, right? Find more inspiration from this event here.
---
LEAVE YOU WITH A LAUGH
My son's science teacher assigned the class a "get to know you" assignment on the first day of school. The students were instructed to write down three wishes. The only rules were that you could not wish for infinite wishes or infinite money.
Do you know what my son's number one wish was?
Infinite Loopholes.
Hahahahahahaha.
His second and third wishes were infinite wishes and infinite money.
Then he asked me if I thought he was going to get in trouble.
Frankly, I was laughing so hard at this point that I said if he did it would be totally worth it because of his clever answer to the first wish. What else could I do? My laugh gave me away.
My parenting at its finest. Ha!
---
Thanks for reading today's Happy List. I hope you enjoyed it.
Be good to yourself and others this weekend.
I'll see you back here on Monday.
*affiliate links in this blog post*